WEIRDEST WEEK OF MY CAREER
I was a smart-arse back in the day at Souths. I used to have massive tantrums and my attitude was poor.
When I was there the leadership group was Matt King, Roy Asotasi, Michael Crocker, Sam Burgess and John Sutton. If I was being a ratbag and they pulled me in for a talk, I'd shit myself.
We're probably lacking that level of leadership at the Titans. There are few but not as many as that. I sort of see myself as a leader here, but I'm also one of the boys. I love a laugh and I love a beer.
You don't care about the people around you when you're 19 and 20 and your shit don't stink. You're in a first grade squad, there's girls around and all you can think is 'how good's life?'.
As I get older I've transitioned into a much more mature person. My decision-making's a lot better and my attitude's a lot better towards life.
I met Jade when I signed at Parramatta and turned things around from there. I was a regular first grader, going well and I just realised it was time to grow up.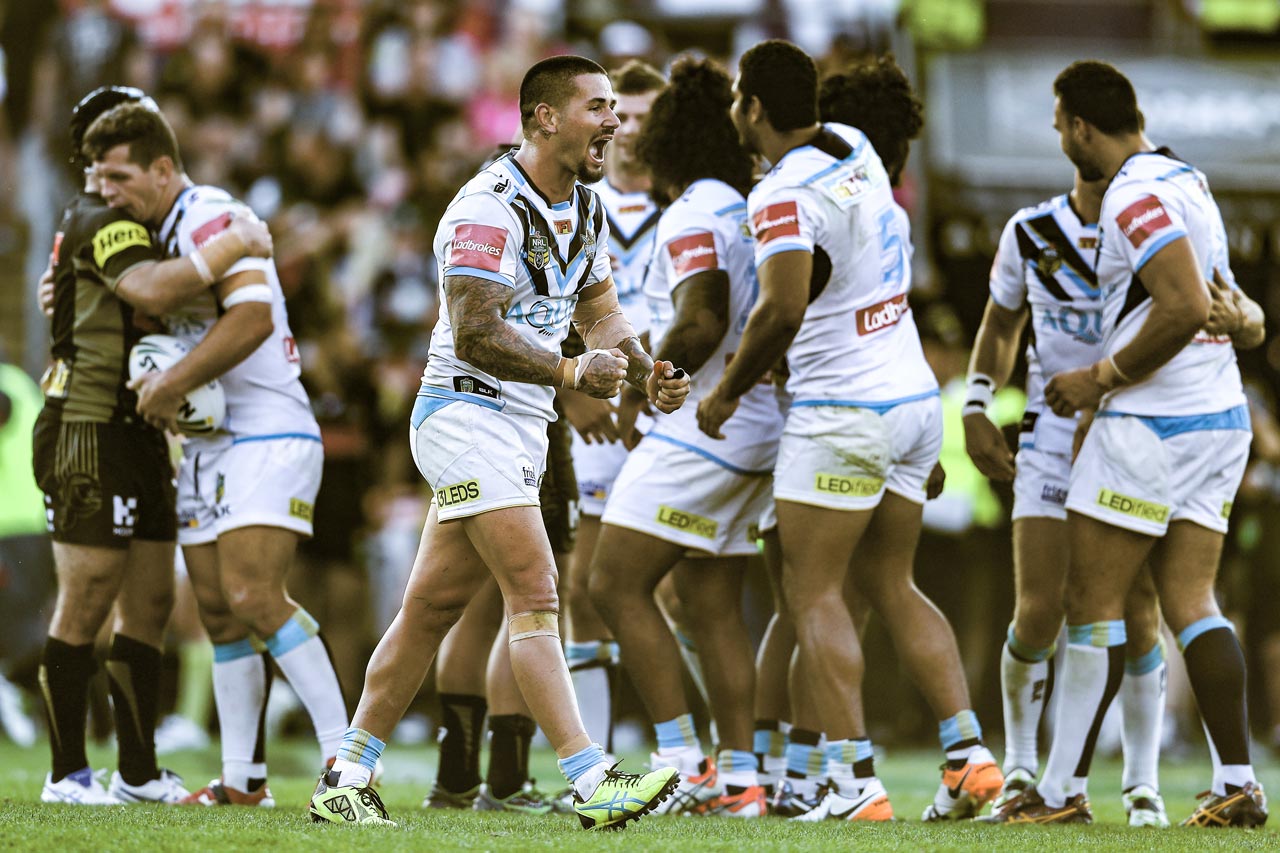 My time at the Eels came to a sudden stop with the salary cap issues in 2016.
It was a tough time, the weirdest week of my career. I was in City camp with Clint Gutherson and we got called back for a meeting. Todd Greenberg walked in and we were told, 'we're going to take all your points off you'.
I was crying. You know how hard you've worked. I'd just come off my broken neck, rehabbed that hard through the pre-season.
We went back to camp completely rattled. We played for City on the weekend, came into training on Monday and on Tuesday I got the call saying the Eels had asked me to go. They said I didn't have to, but they wanted me to, to get them under the cap.
I wasn't signed for the next year. The players were telling me I should stay and they didn't care if they weren't playing for points, but my manager was into me.
They wouldn't have room in their cap for me the next year and if I'd been stubborn and stayed, I wouldn't have hardly gotten anything anywhere else because clubs were filling up their caps.

The Gold Coast told me, 'if you leave now we'll sign you for 18 months'. I told them I was staying. Parra still owed me some third parties and I decided I wasn't going until they paid what they owed me.
I didn't think it was fair that they'd be walking away scot-free and I'd be the one packing up my life, leaving somewhere I didn't want to leave, and not getting what I was owed.
I ended up getting that and the Titans matched my pay for the rest of the year. In the end, I was burned. Kieran Foran left and that cleared up over a million dollars in the cap. At first, it looked like he was going to stay. Six weeks later he left and I would have been fine to stay after all.
But everything works out. I came here, played an Origin series, we had our second child. It's all worked out. At the time it was shit, but I don't regret my decision at all now.
All the players and Brad Arthur and me are sweet. I just look forward to playing them this weekend.
You always want to play against your ex-teammates and I'm pretty close to some of the guys still there – Clint Gutherson, Junior Paulo,  Brad Takairangi and a few others. I've been into them all week.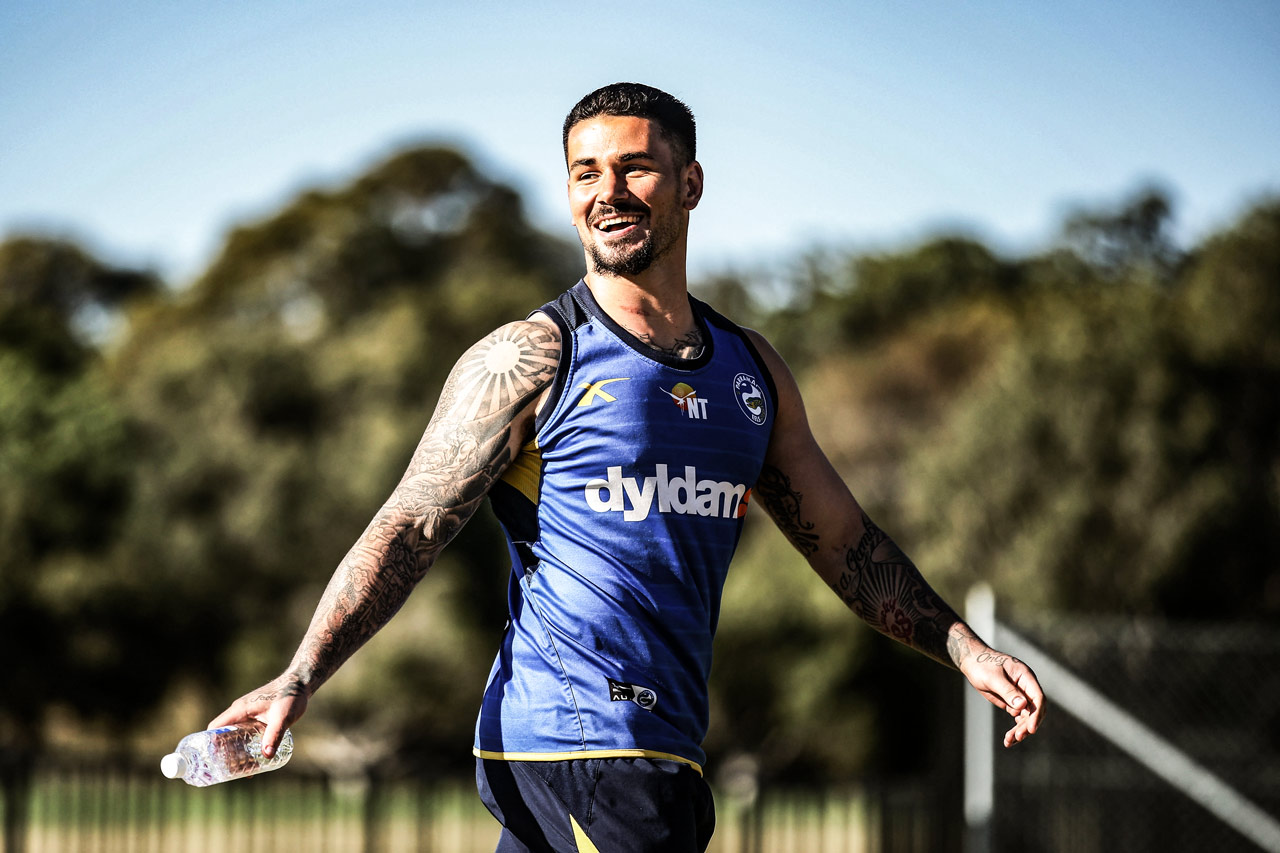 I'M AN EMOTIONAL GUY
I've never really been in a situation like this before. At Souths, we were always very successful side. At Parramatta, we didn't play finals for three years but we were always competing, never rockbottom.
When I joined the Titans in 2016, we made the finals. Even last year, we only finished on 18 points, but there were times when we'd lose three, then win two in a row.
It was never like this, eight in a row. It's hard for all of us when you're not playing well and not competing.
There are structures in the side now that obviously aren't working. It's going to take a while for the new coach to make progress with a new system, but the blokes will buy into it.
For some, it's their last chance. I have to play well If I'm going to get a new contract. There are several who have to perform or they'll get a tap on the shoulder. Players know.
I don't know much about Justin Holbrook. All you go off is what you read: you play for your position or you'll get dropped. We need to find some fight in the jersey down the back end. He'll be watching games sure, but we need to play for each other more.
And it's not all about contract bottomlines. Players just want to be playing finals.
You'd take less money to be in a finals side. If they said we're going to take $150,000 off your contract but you'll definitely be in the top eight, you'd say, 'where do I sign?'
With a new coach coming in, there is uncertainty. It's there on a few levels.
There has been talk about relocation, but I don't think it will happen. Our region is just south of Brisbane all the way to Coffs Harbour. 
If they move the team where are all the kids in that catchment going to go to? There are a lot of good kids in that 16-18 age group in places like the Northern Rivers who come and play for our teams. If the Titans moved, I think you'd lose a lot of those players.
The talk is frustrating. I know we haven't done well the last few years. But the Knights came last three years in a row and no one is talking about them being moved. There just seems a lot of this attention on the Gold Coast lately.
I realise it's been a bit of a shambles up here, the NRL having to take over. Off the field, with sponsorships, I hear the club is going well. 
We do a lot of community work to try get fans through the gate. If we start winning, that will happen.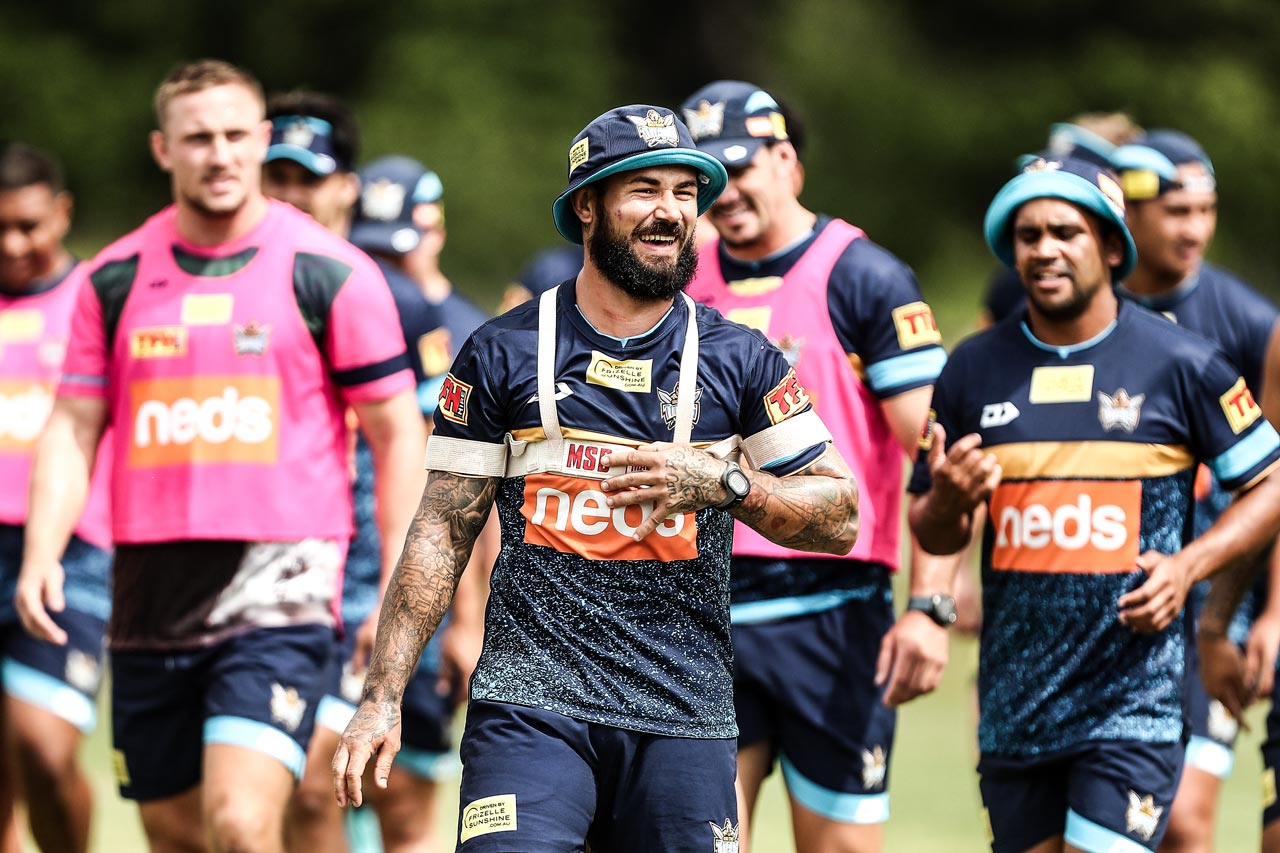 With everything that's going on, I'm trying to stand up and be a leader.
I'm an emotional guy. I had to make a presentation to Bryce Cartwright for his 100th game. I was prepared with a big joke and some Google facts about him to lighten the mood. Then I got up there and went to water and shit myself.
I get really worked up, when there's something special like that. It got the better of me.
We're really close and he copped a bit of criticism last season and we trained together in the pre-season and he came in as one of the fittest. I think he's playing a lot better this year than last year.
When it comes time to hold people accountable in the club, there's not a lot of people there so I'm trying to help with that.
You start as a young gun, hit the middle age for a player at 23-24 and then you're in it for a few years and find yourself as the older head around a club.
I turn 29 this year. I'm not old in footy terms just yet but I know my responsibilities in a team, and at home.
WE'VE FOUND OUR HOME
Jade and I have made the decision that we're going to retire up here with our boys Leyton and Harlen-Reign.
If that means I have to move on from the Titans to another club, then we'll come back here after that to retire.
We're at Palm Beach, two streets back from the beach. I can't surf – too much of a Sydney inner west kid for that – but Leyton, who's four, stood up on a board a little while back. He's always going to have that.
It's always sunny here. People are a lot nicer and it's slower-paced than Sydney. We've escaped the drama down there to come here. Sure, we've had plenty of that here too. But it's up to me to earn a contract to stay now.
But I understand it's a business and, regardless of how it all works out, we'll end up living up here.
More about: Brad Arthur | Gold Coast Titans | Mental health | Michael Maguire | Newcastle Knights | Parramatta Eels | Sam Burgess | South Sydney Rabbitohs