Nathan Chapman - Contributor
This is just the beginning
No one believed us at first.
We would present US college coaches stats and video of young Australian punters and they'd say, 'You're overstating it.' Or, 'Nah, those numbers can't be right.' Or, 'Are you sure about this?'
I'll give you an example.
Cameron Johnston was named on the Philadelphia Eagles' 53-man squad this week. But long before he landed a job with the defending Super Bowl champions, he was a kid picked up in the 2011 AFL draft by Melbourne. He struggled to get a game, so he joined our Prokick Australia program.
He was offered to Penn State, a massive program. Cam was kicking the ball 65-plus yards. I didn't want to say it was 70, because they would have laughed us out of the room, even though it was true. So I just wrote him down as 60-plus. Cam's hangtime back then was also 5.2sec and a good one in college football at the time was 4.7sec.
They should have been falling over themselves to get him. Instead, the Penn State quality control coach said, 'I don't believe he's punting the ball as high and as far as you're saying. Your metrics must be out.'
I didn't want to get into an argument so I said to him, 'Listen, mate, why don't you take off 20 yards per punt and half a second for hangtime. You've still got a 45-yard average and a 4.7sec. Would you take that?' I was basically subtracting a quarter of all his genuine metrics, knowing it would still be considered very good in college football.
In the end, Cam went to Ohio State. He went on to win the national championship, was named the Big Ten's punter of the year and tried to beat up on Penn State every year he was there.
Another big barrier early on was convincing US coaches that it was OK to trust an Aussie kid who had never played their game before. The concept was literally foreign to them.
I remember having some issues finding a home for Tom Hackett. One of the coaches at Western Kentucky told me, 'I'm not going to get a kid from Australia because I'm not sure if he's going to shit the bed or not.'
Tom ended up at Utah. He was a two-time Ray Guy winner, a two-time all-American and was named the Pac-12's all-century punter. 
Bit-by-bit, season-by-season, punter-by-punter, we have broken those walls down.
Now we have a situation where nearly ten per cent of the NFL's punters this season will have come through the Prokick Australia program – Cam with the Eagles, Mike Dickson with the Seattle Seahawks and Jordan Berry with the Pittsburgh Steelers. We have another 60 playing division one college football. And between last November and this July, we've had 27 players sign up to college scholarships.
I reckon we've only just begun.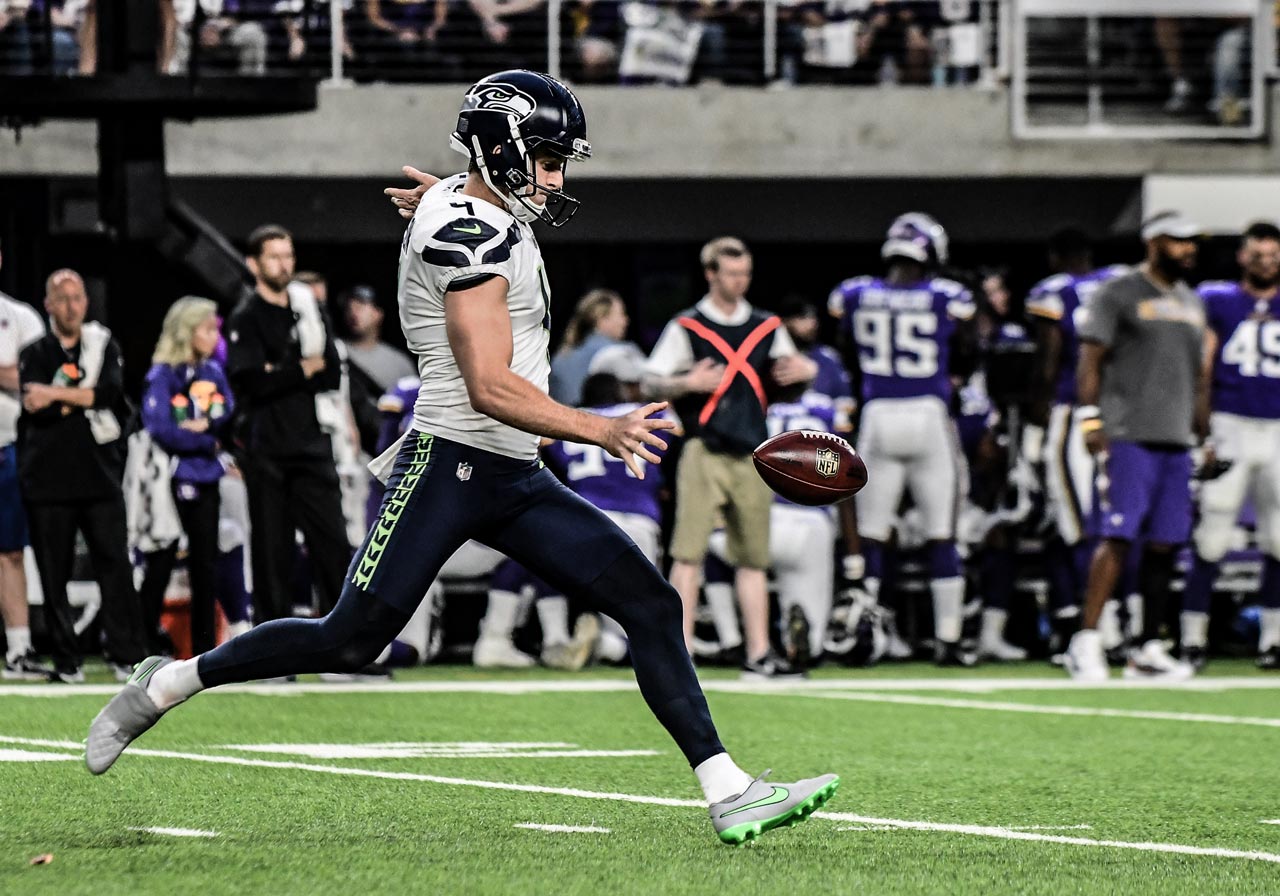 CRASHING ON COUCHES
It wasn't always like this.
I was doing my nuts financially for the first four or five years of Prokick Australia. I walked away from a secure job with my in-laws – decent wage, car, phone – importing cabling equipment and pumps from Italy for ponds, fountains and irrigation.
But I had an idea and I wanted to see it through.
It originated with a personal experience. After my AFL career with Brisbane and Hawthorn finished, I headed to the US. I had opportunities with the Green Bay Packers and Chicago Bears, but I never cracked it for an NFL game. I didn't have the funds to see it through.
It lit a fire in me. Everything I'd seen told me we had the talent in Australia to produce NFL calibre punters on a regular basis. We just needed a program to make it happen.
The first few years with Prokick Australia were bloody stressful. I would make about $10,000 in sales and spend $20,000 commuting back and forth from the family home in Brisbane to Melbourne. My wife was working and paying the bills and I was offering up whatever I could. I got a lot of help from family.
I stayed with friends, my sister, my parent, my brother-in-law. Beds or couches, whatever was going. I ended up staying in Alex Dunnachie's room for a while. He was the first guy we had through the program and, seeing as he was punting in Hawaii, his parents offered me his bed in Melbourne!
I didn't have much of an idea when I put together our first business plan. I stated somewhere that we could put 30 to 50 guys into America every year. We got three the first year, two the second, three the third, four the fourth, eight the fifth. I was thinking, 'How in the hell am I going to get there?' Fifty seemed impossible.
It was tough going. We were scratching up contact details from wherever we could and sending out personalised letters. Not many people knew who we were. There was a lot of cold calling, a lot of chasing.
It all started to change with Tom Hornsey, a kid from Geelong who had played at St Joey's. He won the Ray Guy award – handed out annually to the best punter in college football – with the University of Memphis in 2013. It changed a bit more when Tommy Hackett won it each of the next two years. Mitch Wishnowsky and Michael Dickson have won it the two years since with Utah and Texas respectively, meaning our guys have taken out the top prize for college punting five years running.
Cam was kicking the ball 65-plus yards. I didn't want to say it was 70, because they would have laughed us out of the room, even though it was true. So I just wrote him down as 60-plus.
That kind of sustained success has definitely changed the conversations we have with most of the coaches in the US, but there are still a few who don't want to know about us.
We try and have a bit of fun with it.
When we're having a to-and-fro with a coach, and he's coming up against one of our players in his division, we'll ask our guy to walk across the field, find that opposing coach, shake his hand and say, 'Chappy and Johnny (Smith, my coaching partner) are waiting for your call!'
There have been a couple of other times where we'll say to one of these coaches, 'Right, we're going to put the guy we're offering you on another team in your conference. And we'll call you afterwards every week after that to see what you think.'
Or we'll look at his schedule and say, 'You'll be coming up against three of our guys in your division this year,' and call him after every one of those games.
It usually gets a laugh out of them and it's another way we're trying to crash through the door.
The biggest accomplishment so far has been to establish trust in our system. It used to be a case of saying, 'We're not snake oil salesmen. If we bluff you, we'll only get away with it once and you'll never come back. This is how I get paid. This is how I feed my kids.'
It's not like that anymore.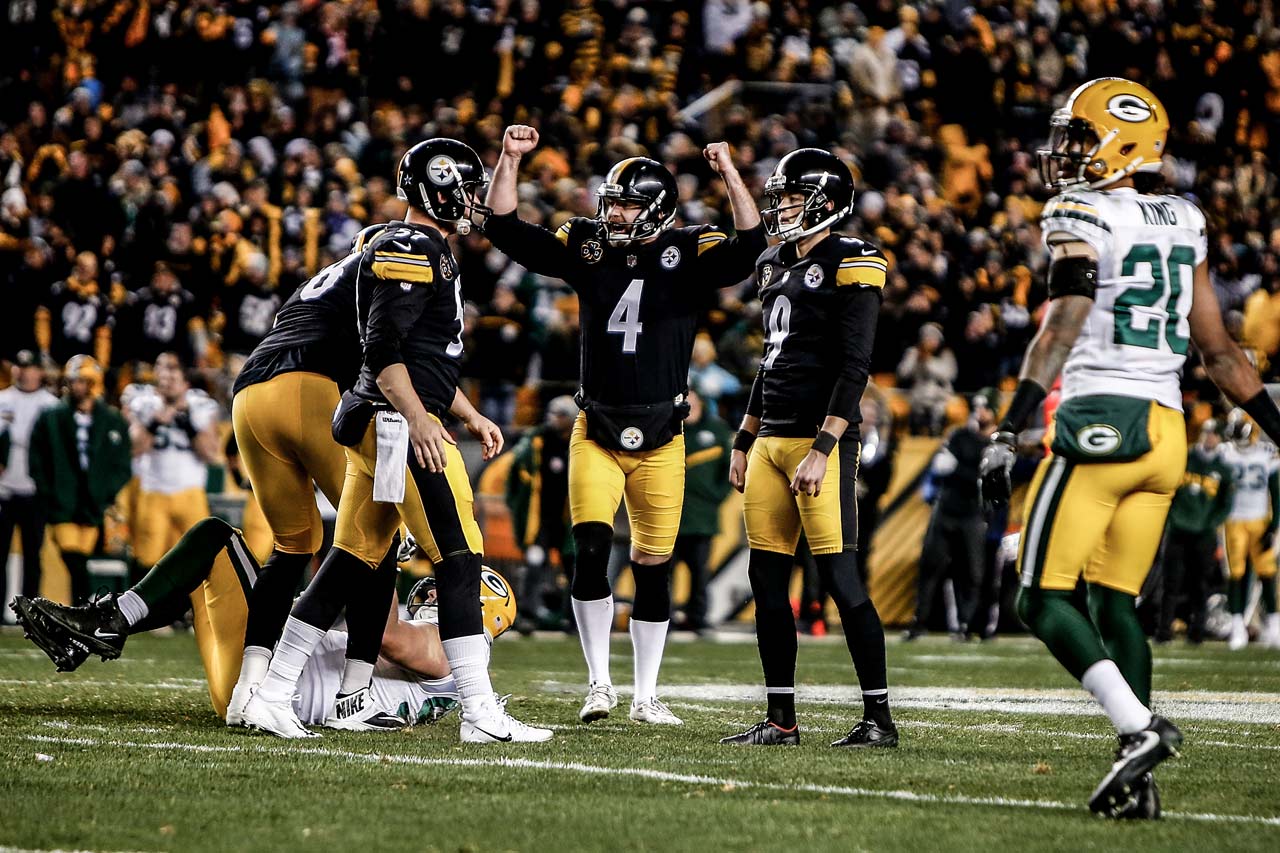 BLOWING THE ROOF OFF
I can very clearly see a scenario now where things could open right up for Aussies in the NFL.
Dicko has made plenty of headlines in Seattle this pre-season. He can kick for distance, move the ball around, make it bounce different ways. Cam can do that, too. It's very different to the traditional spiral-only punting approach in the US.
I get the feeling that the coaches in Seattle and Philly will let these guys off the leash a bit and let them delve into their bags of tricks. It will literally be the case of one or two NFL teams saying, 'We've got a skillset other teams don't and we can really catch them off-guard. Let's get an advantage.'
Should that happen, there could be an explosion of Aussies punting in the NFL. Someone's a chance of blowing the roof off this thing.
Teams will have no idea of how to combat it.
To Aussies, it's nothing new. I say to the guys, 'Don't overthink it. Imagine you've taken a tap out of the ruck, your full forward leads to the right and you kick it to the fat side. That's it. Kick it to the fat side.'
Hornsey and Hackett did it and it started a conversation in the US media. The Americans had what they called a 'rugby kick', where the ball would go about 25 yards and roll forward, but it wasn't a drop punt as we know it.
There could be an explosion of Aussies punting in the NFL. Someone's a chance of blowing the roof off this thing. Teams will have no idea of how to combat it.
College and NFL coaches can be quite risk-averse, so it has taken a while for our drop punt-style to take hold. But the acceptance of it is really starting to accelerate now. If Dicko, Cam and Jordan are allowed to stretch themselves, it could be a game-changer. Every Aussie kid with a strong leg from age 15-up could feasibly consider the US as an option.
I don't see the pattern of Aussie punters heading to the US slowing down. In fact, I think it will accelerate. We have some great talent coming through the college ranks and I'm excited to see how far Mitch Wishnowsky can go in the next year or so.
I believe we're in a position now where we can have three or four NFL-level punters competing for jobs every season, in addition to the four who are already there – the three guys who have come through the Prokick Australia program as well as Lachie Edwards with the New York Jets – and Josh Bartel, who is a two-time all-star in the Canadian Football League.
FINDING A HOME
There's one more piece of the puzzle we need before we can make the leap.
We need to find our place in Australia.
Because of who we are, we don't fit anywhere. We're not a big code so we don't have those traditional revenue pipelines. We're not a club so we don't get any local community help. We're not a school so there are no grants or subsidies.
We've been like gypsies.
We've had to fight to get fields and for every dollar we've earned. But we're making progress. We've just done a deal with Gosch's Paddock to use their field one day a week. We train early in the morning at a few other places because we know the local footy teams won't be on then.
Hopefully, Australians will follow the journeys of our guys in the NFL and college ranks and get behind us. Nothing would make me happier than for the country to back this movement and get more and more great, young athletes over to the US.
Our goal has always been to exceed the expectations of US coaches.
I reckon we can do that – and then some.
More about: Brisbane Lions | College football | Hawthorn Hawks | Philadelphia Eagles | Prokick Australia