THE BOOK THAT CHANGED MY LIFE
The impact of stroke is a subject I know plenty about.
When I was in school, doing my A-Levels, I first thought I'd like to be an English teacher. I like the language side of it more than, say, poetry. My teacher asked if I'd ever heard of speech therapy and I hadn't.
She told me to read the book The Curious Incident of the Dog in the Night-time, by Mark Haddon. It's about a boy with Asperger syndrome and I loved it.
Because netball was so demanding, and the speech therapy course was so full-on, I did my linguistics degree first for three years and then did speech therapy after that.
When netball finishes, I think stroke therapy will be my life's work.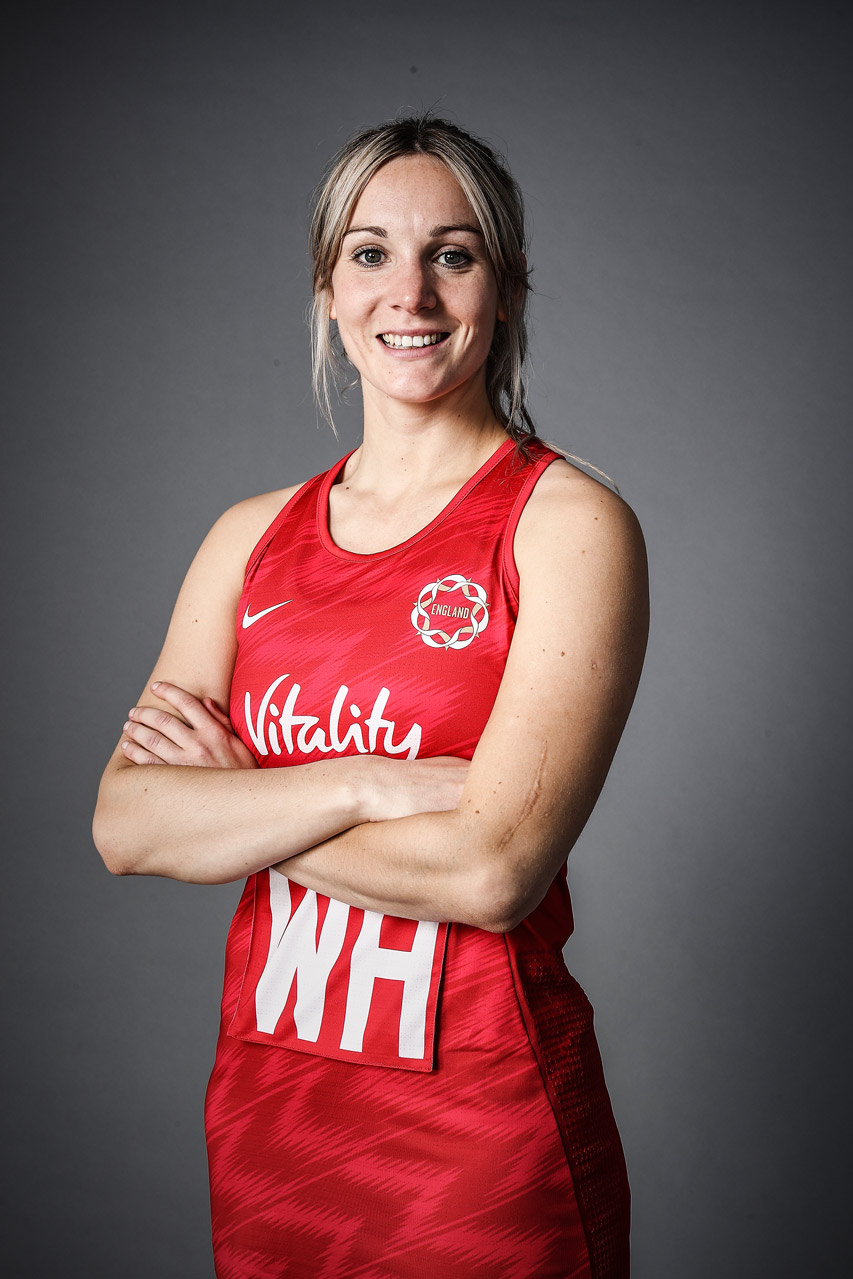 When I was studying, I went on placement to a hospital in a stroke unit. I fell in love with the work; the processes and benefits of helping people regain communication and being able to interact with loved ones again.
In my first year of university, I was a conversation partner with a lady recovering from stroke in a nursing home. I remember feeling really nervous before seeing her the first time – thinking 'she doesn't know me and I don't know her'.
I saw her once a week for 10 weeks; all the time getting to know her, seeing how happy she was to have someone to talk to.
A lot of times you can feel the frustration of people suffering stroke. Being able to have a conversation makes them so much happier. For them to be heard again, have a voice, get some of their independence back … I just love being the person who can help others achieve that.
The hospital I was at had an acute ward, where people arrived straight after a stroke. Then they would move to a rehab ward, and sometimes even seeing them leave weeks later, able to communicate when they perhaps couldn't when they first arrived, and knowing you've played a part in that progress … that's an amazing feeling.
THEIR SUPPORT WAS BRILLIANT
I recently signed on to play for the Swifts again in 2020. I want to give a full year to them.
I've tried my best this year, but I've missed so much. It feels like I've had two half seasons, coming late in the first year and now with the injury.
I've only played five games and I don't want it to end. I hope we get to the grand final and it'd be incredible to win with the Swifts but I feel like I'm just getting going and I want to take this momentum into next year. And I love it here.

Briony Akle has been great for my game. She's all about players playing with freedom and she believes in them.
Briony and Anita Keelan have created a great culture. Even with my hamstring injury, their support was brilliant. They never let me get down. 'You're going to be fine, we'll get you back playing soon'.
As a team we're all together all the time. It's a real unit. Everyone knows and understands each other well.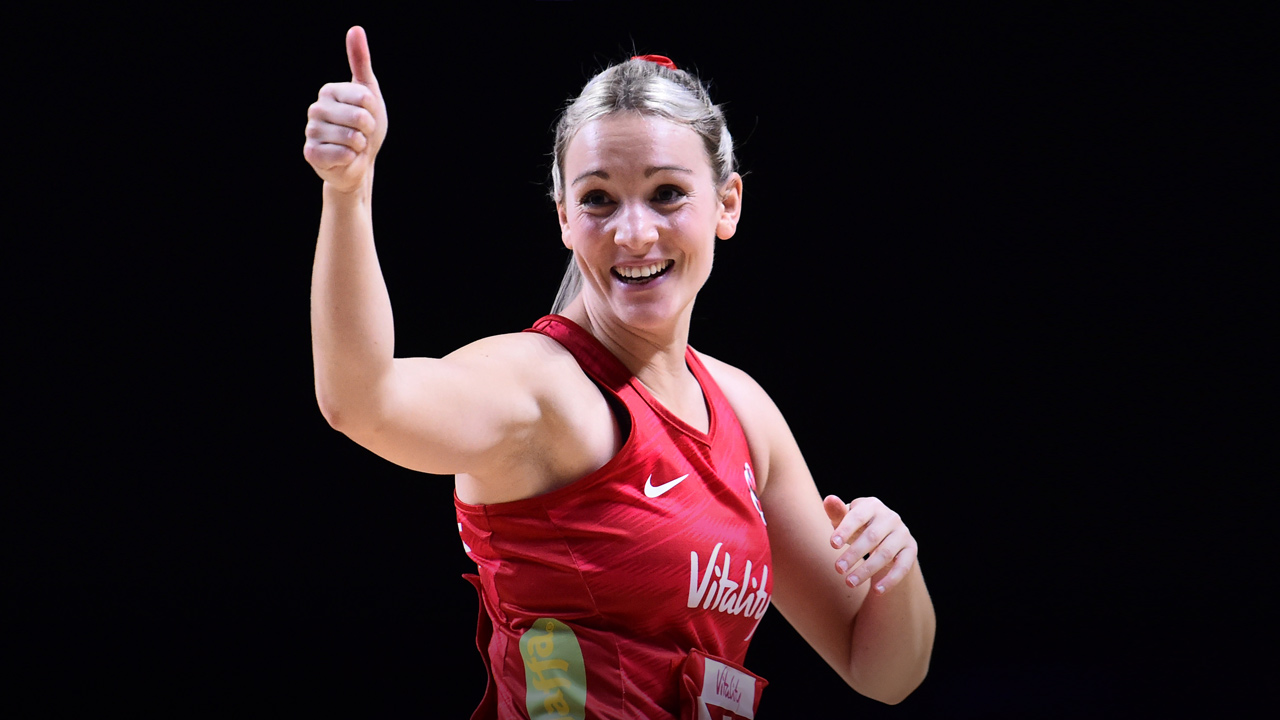 FINDING MY INNER B****
Before the World Cup, my England teammates recorded a video where they were asked about me. Just about everyone used the same word, 'sweet'. 
Sometimes I get told 'you're too nice'. I don't always see it that way. When it comes to playing, I think I can find an edge.
I'm happy in life, and enjoy life, but there are times when emotions get the better of me and just like anyone else I can lose it sometimes – I'm not always as sweet, I guess, I'm sure Josh or my sisters could say otherwise. 
I'm always playing my best netball when I'm smiling and having fun.
But I'm nowhere near as sweet on the court as off the court. On the court, I'm all about winning.
I have been told in the past I need to find my inner b**** (or alter-ego), but I guess it's just about finding the right balance.
More about: England | England Roses | Gold Coast 2018 | Netball World Cup | NSW Swifts | Super Netball | Women's Sport