Damned if I do, damned if I don't
Everyone has been asking me who I'll be playing for in the VFLW. Until now, I've never answered.
It's the Darebin Falcons.
I can't say exactly why I ended up at the Falcs. I had a chat with the footy manager in November, who said I was welcome at the club if I was ever in Melbourne. But that was about it.
It certainly wasn't a furious, in-your-face recruitment drive and, to be honest, if it was I probably wouldn't be there now. In the end, it was just serendipitous: I knew a few people involved in the club already and where I ended up living in Melbourne meant it wasn't going to be a terrible drive to-and-from training each week.
I did speak to a few other clubs but not in any great depth. In fact, I attracted very little interest due, I think, to my living situation. Until early March I didn't know where I'd be living, let alone whether I would be playing football.
That ended up being a bit of a blessing. In the end I became a Falcon, and I have to say I couldn't have landed at a better club.
LOVING/HATING FOOTY
I only moved to Melbourne a bit over a month ago and everyone at the club – from the players to the coaching staff and the board – have been amazingly welcoming. It's one of the only sides left not aligned with an AFL club. They've maintained the community feel that I loved so much about playing in Canberra.
We have the VFLW side and a team in divisions one and two of the Northern Football League as well. I was down there watching one the weekend with about a dozen of the VFLW girls supporting them. A fair few were running water and delivering messages as well.
You don't get that sense of community often at the elite level. It's great that we have it.
I can't deny though that part of the appeal of playing with Darebin was the sustained success they've had for over a decade now. Darebin have won the last five VFLW premierships on top of quite a bit of success in the years prior.
For me, that wasn't a factor I could easily ignore, especially with the overall lack of team success I've had across all sports in the last 10 years or so.
We always punched above our weight in handball, with both the ACT and when playing for Australia, but the best result I've ever been involved in as a player with either of those teams is third. And while with the national team we always seemed to do better than people would expect, there comes a time where you really have a huge desire for that 50% win rate to turn into 80 or 90%.
Honestly, 50% is actually pretty good considering how little we receive in terms of funding, but any athlete will tell you they want to win often and win the big events. And Darebin has a track record of that.
But if you had told me three weeks ago I was going to play footy this year, I probably would have said you were nuts.
I really wanted nothing to do with the sport. I was hating it.
It wasn't the fault of the club but, after the last six months, I really just couldn't be bothered dealing with all the shit that came with it.
'I CAN'T KEEP KICKING GOALS'
For those who aren't aware of my story, I decided to nominate for the AFLW draft. But despite having prior approval from the AFL to nominate, I was deemed ineligible less than a day before it took place.
What ensued over the following two weeks – and extended into the next few months – was something I still can't quite comprehend and probably never will.
I honestly don't understand why people would be so interested in me for a start. I'm really not any different to anyone else.
I also couldn't comprehend the amount of hatred that came my way and the abuse online.
I really wanted nothing to do with the sport. I was hating it.
You take it with a grain of salt but, after a while, it does wear you down. When you hear so many people talking absolute rubbish about a situation they know nothing about, you eventually get pretty bloody sick of it. Some people are not willing to listen to the facts. You're being attacked just for the sake of it.
Is it any wonder someone wouldn't want anything to do with it?
That's why if the Falcs didn't have that community feel, I wouldn't have been able to play. Darebin this year and Ainslie last year have a relaxed atmosphere. I'll never be able to replace or replicate what we had at Ainslie, and I certainly haven't played my last game with them either, but I feel with the Falcs we'll go pretty close.
The fact my AFLW draft issue was brought up again on Footy Classified, and the comments Chris Judd made with absolutely no understanding whatsoever of the situation, really did have more of an impact on me than it otherwise might have before.
In isolation it probably wouldn't have mattered. But after everything that had gone on regarding the AFLW draft – and had subsequently died down – having people talking about it again was enough to tip me from wanting to play, to not.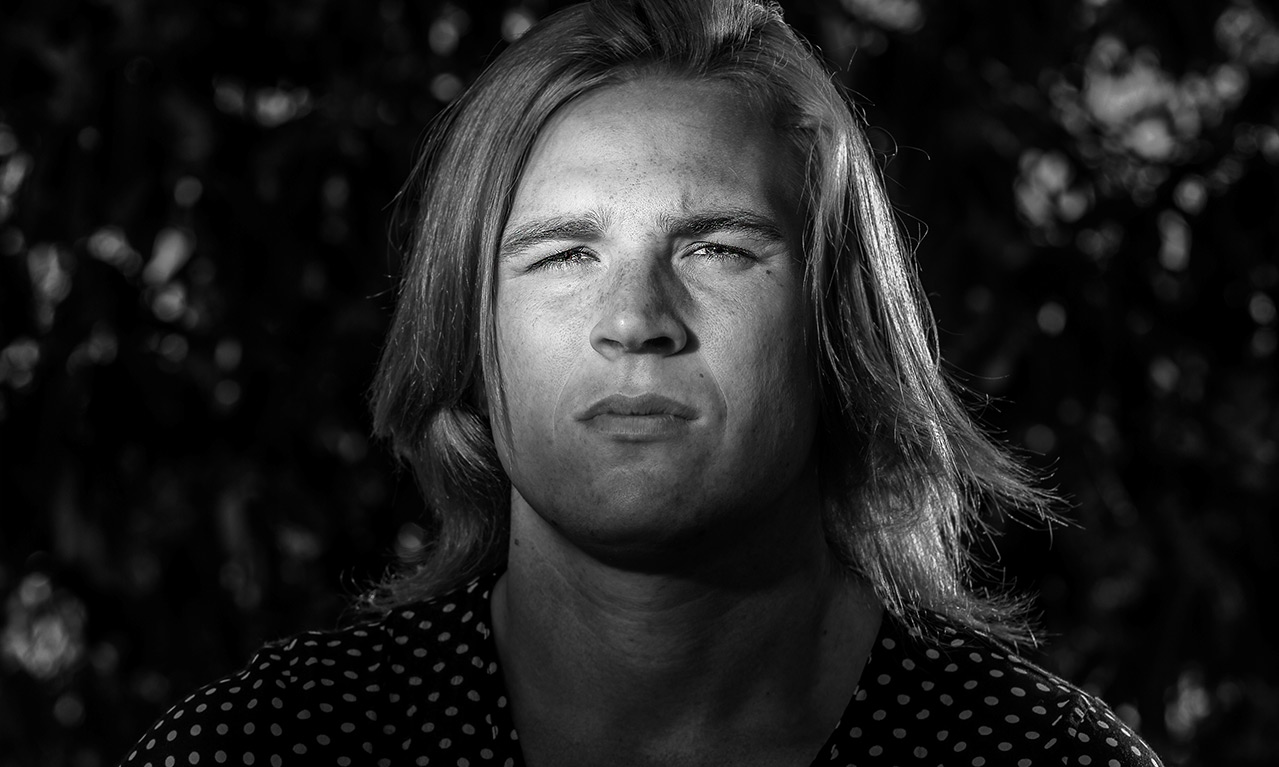 I feel that, in some ways, I just can't win. If I have a bad game that's clearly not good. But if I kick five or six goals that's almost worse for me, because all of a sudden you'll cop it for the next few days because so many people are convinced you can only do it because you're trans.
I played a practice match with Ainslie at the start of the year and, to put it in perspective, I kicked two goals within a couple of minutes, and my first thought after the second was, 'Shit, I can't keep doing that, I can't keep kicking goals for a while.'
It's ridiculous, but they're the thought processes.
I couldn't comprehend the amount of hatred that came my way and the abuse online.
As it turned out a very, very good friend of mine managed to convince me to play again a fortnight ago. I'm not quite sure how she did it, but somehow we got there.
It took over an hour of her Monday afternoon dealing with an overly emotional idiot on the other end of the phone, but in the end she knew I wasn't done with football and managed to show me that, in a way, it meant I really couldn't ignore it.
Also, not playing would mean I'd be letting all the online trolls win. I wasn't about to let that happen.
THE JUGGLING ACT
There have still been a few issues to navigate and, as a result, I'm not only unsure of where I'll be playing this weekend, be that in the VFLW or in the reserves, but whether I'll play at all.
To play VFLW you need to be registered with a suburban club first, and because of the dramas I faced last year we've found it pretty tough finding a local league that would actually allow me to sign on with them.
Not playing would mean I'd be letting all the online trolls win. I wasn't about to let that happen.
It seems to be all sorted – we've found a league to register with now – but whether it will be finalised in time for the game against the Northern Territory this weekend I'm still not totally sure.
What that has meant is that I haven't been able to get any practice matches in ahead of round one and, having only lived in Melbourne a month, I've had a very limited pre-season with the side.
With any luck, I'll get selected and do OK. If not, it will mean playing a few good games at local level and hopefully getting the call-up.
As for whether I'll nominate for the AFLW draft this year, I honestly don't know. Handball is still my main priority and we have our Asian Championships, which double as our qualifiers for the World Championships in December this year. It's only an eight- or nine-day tournament, but if it seems like it would be an issue for potential AFLW clubs, then I would almost certainly not nominate.
Football was something I essentially did for fun. It still is. But I've been playing handball with the national team for almost seven years now, firstly with the men's team and now with the women's.
Oceania lost its direct spot for the World Championships a little while back and my only real goal now is to get us back there through qualifying via Asia.
The Tokyo Olympics would be great but you need to be realistic. Asia only has one spot for the Olympics and it's incredibly difficult to get through. The World Championships are much more realistic. I played at the men's World Championships in 2013 and, as one of the only players left who have World Championship experience, I really want to help the girls I'm playing with now.
They deserve the same opportunities and experiences I had when I was younger.
As with many things, form will likely dictate. If I'm playing good footy and my body is feeling alright, then I probably will nominate for the AFLW draft again – and if I'm playing well, the clubs are much more likely to want to accommodate handball too.
But I couldn't play football without still playing handball. As I've mentioned previously, football brings with it so much by way of drama in the media and online and even just getting stopped down the street by people with questions.
Handball provides an escape from all that. When I'm there, I'm just like anyone else and no one could give two shits about what's gone on in the last six months or so. To put it in perspective, not one single person has ever asked about or mentioned football at all.
The most I got was from a mate of mine I've known for about 10 years and played a lot with. I picked him up from Sydney airport ahead of a training camp in October and he said, 'So, you've had a busy week'. That's been the extent of it. I absolutely love it, and I love the fact that if I were to ever bring it up, I'd likely get torn down pretty quickly. It's a great environment full of terrific people.
Not that I'd ever want to bring it up, though. It's perfect the way it is. We had a training camp the other week and played a bit of footy for a warm-up. Two of the girls on the other side had also played footy, and one of the girls on our side turned to me and asked if anyone on our team had ever played before.
She remembered pretty quickly that, yes, I had. But it just demonstrates that, for everyone there, it's a non-issue. It's something I will always be grateful for.
So while people may question my commitment to football when I may miss a game or two throughout the VFLW season for handball (I think I'm scheduled to miss three in total), without it I wouldn't be able to play footy at all.
More about: Sexuality | Tokyo 2020 | Women's Sport