Milos Ninkovic - Contributor
A fight to change Brosquey's mind
Playing for Serbia against Australia at the World Cup in 2010 was one of the worst moments of my career.
We needed a draw to go through and we lost, which was hard to take because we had an unbelievable team at that tournament including Dejan Stankovič, Nemanja Vidič and Branislav Ivanovič.
We beat Germany for the first time in 37 years in our second game, and we were very confident heading into the Socceroos match.
I remember most of the guys who were on the field that night. Carl Valeri was marking me. David Carney and Luke Wilkshire were involved as well. Australia played well and got the result. That's football.
But it was very difficult for us because everyone back home expected success for our national team. Instead we were a big disappointment and the fans were angry.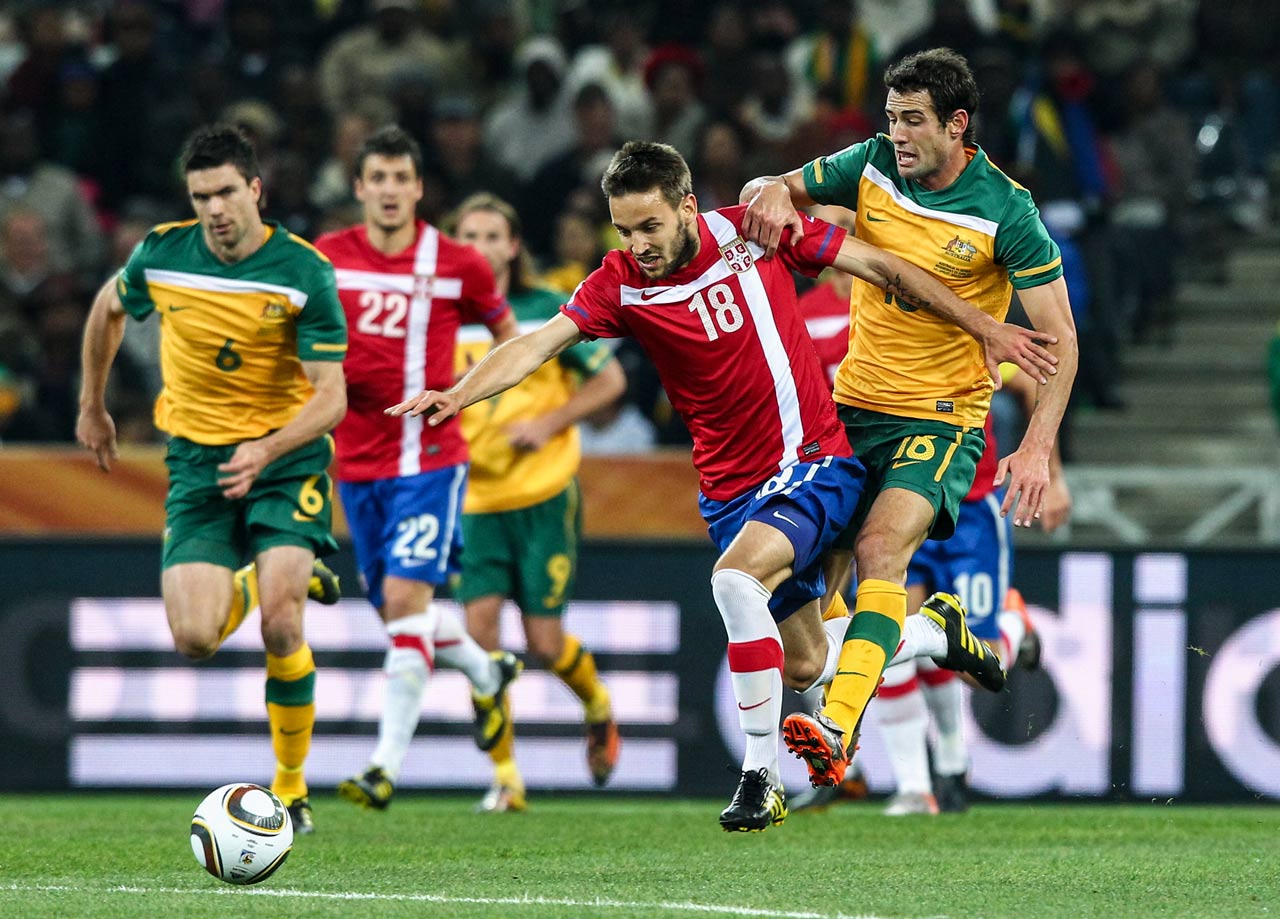 When we returned to Serbia, it was tough. It wasn't possible to walk down the street. In Australia, if you lose a game you don't really get that but over there things are different.
I understand that. Sport is the only thing that can bring our country joy. Growing up in Belgrade, during the wars, football was all we had.
When they first started bombing us, I was 10 or 11 years old. The first month was very tough because the war seemed new and dangerous, and every time the bombs would fall you would run underground to be safe.
But after one month of that, we didn't really care anymore. Hiding underground was boring, so we just got back to playing football all day long in the streets, no matter what was happening with the war.
My mum would bring me lunch each day at about 1pm, and I would play football with a sandwich in my hand. It's funny but I feel like it was safer back then for kids. Now you can't leave kids outside on their own.
Growing up like that also made me the footballer that I am today. All my life I dreamed of playing for Serbia. Having had the chance to do that means everything to me.
WHAT MAKES AUSTRALIA DIFFERENT
Back when the Socceroos beat us in 2010, I never could have imagined that I would end up playing football in the A-League.
At that stage in my career people used to talk about playing in Australia and I always thought it was too far away. All these years later, I'm thinking about staying in Australia for the rest of my life.
I can't explain why, other than to say that I am so happy here. In Europe there were many times when I was happy on the pitch, but not so much off it. Here I have both.
I think I realised that things were different here on my first day at Sydney FC. I couldn't speak much English, but everyone was still so friendly.
From the playing group, coaching staff, medical team and everyone in the offices, most people offered to help me in any way I needed, to settle me in. Or to help my wife and kids with anything they needed. I was very surprised by that, because in Europe usually only two or three players would do that.
My mum would bring me lunch each day at about 1pm, and I would play football with a sandwich in my hand. It's funny but I feel like it was safer back then for kids.
I never wanted that dynamic to change, which is why I felt uncomfortable when the club wanted to make me a marquee in my second year. In my opinion all players should be equal, and I was worried about how the rest of the boys would look at me if I was different to them.
In Europe, if your team had two marquee players, many of the other guys would be talking a lot about your performances and being very critical. I was worried it would be the same here. But I shouldn't have, because the Sydney FC boys have continued to treat me exactly the same.
I think that's down to the mentality here. The players take football seriously, but never lose that sense of fun and enjoyment in what we are doing.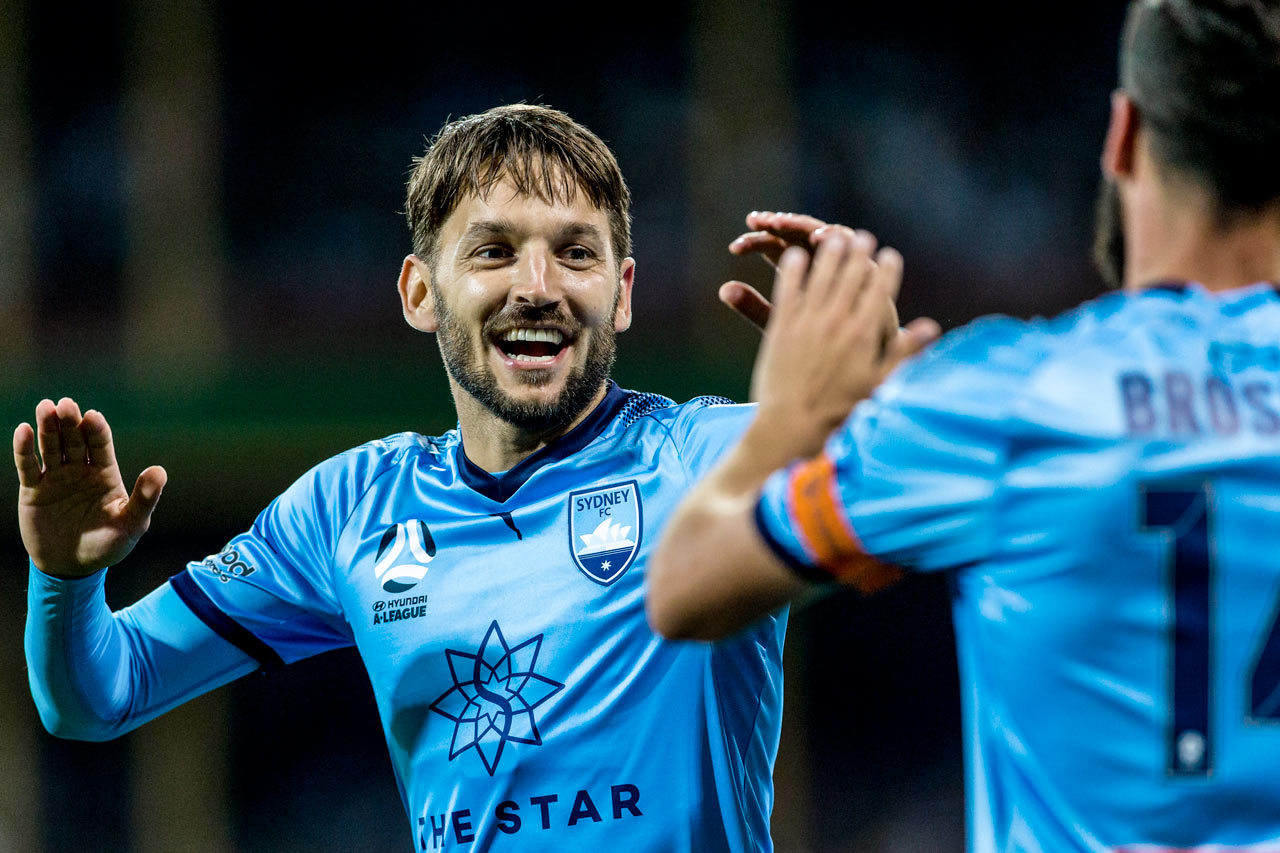 Australia is a beautiful country and the weather is great. I also get to live in Sydney, one of the nicest cities in the world. The people are friendly, and there are many Serbians here, with Serbian restaurants and shops.
All these things make me feel at home, which is why my family and I have applied for Australian residency. We're hoping to receive that in the next month or two.
I have one more year on my contract and we would love to stay longer than that, but you never know in football. Sometimes you need to be honest with yourself about whether your body is up to it.
But for now, I'm 34 and I feel as good as ever. And until I have a moment on the pitch where my body cannot do what I expect from it, it's something not worth worrying about.
THE END OF AN ERA
So many players have come and gone from Sydney FC, but I just can't imagine this club without two guys in particular: Alex Brosque and Alex Wilkinson.
The Grand Final against Perth Glory will be Alex Brosque's final game. I've said many times that he is a great guy and an unbelievable player. He is our leader and we want to send him off the right way.
Just two days ago I was speaking to our chairman, Scott Barlow, and he was asking me about the win over Melbourne Victory.
"Look Scott, forget all this", I said. "Just re-sign Brosque. One more year".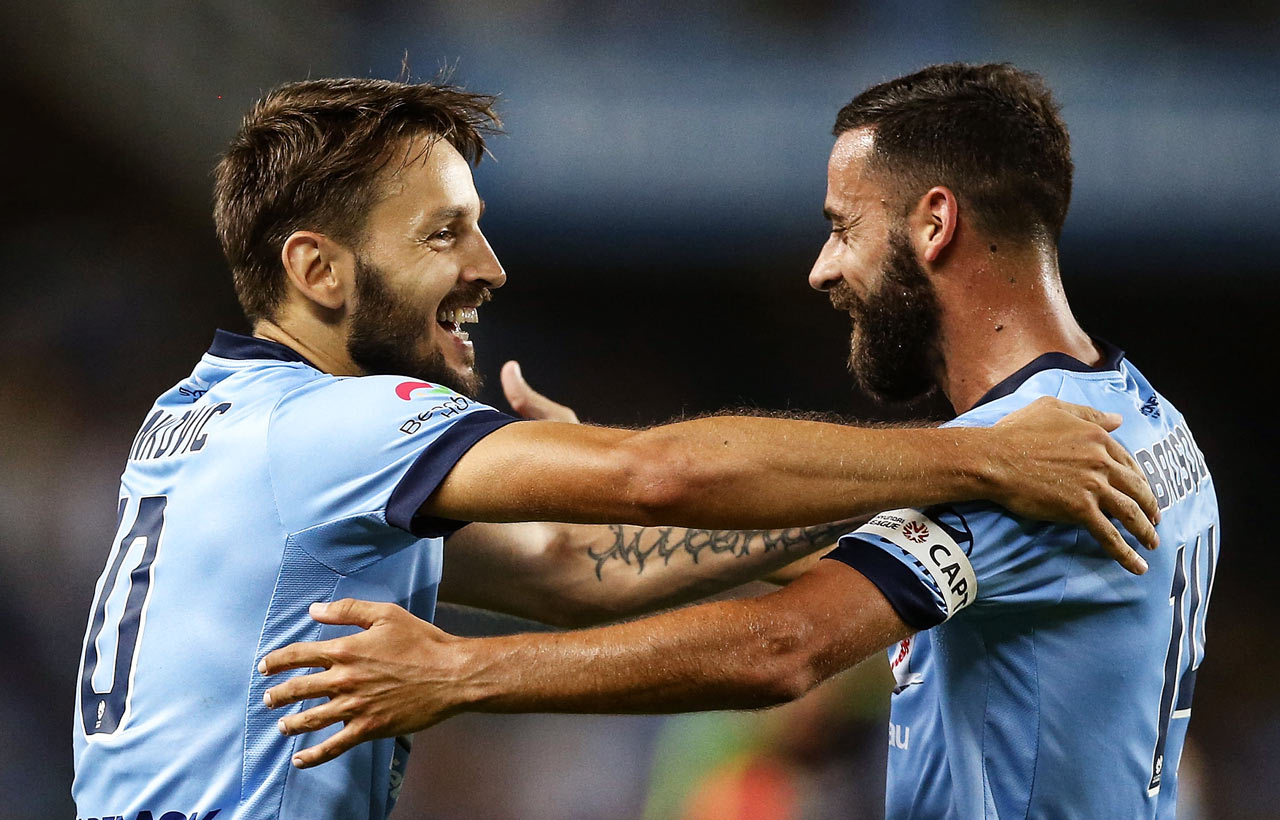 Because really, I do think he can stay and play one more season at the top. When you look at his performance against the Victory, it was incredible. He carried the team and inspired all of us.
Every game against the Victory is tough and physical, so to beat them 6-1 was a surprise. I don't think any of us could have expected that kind of performance, in a big game like that.
Now we have one more game, and I think we can beat Perth and become champions once again. I'm hoping that when we win the title, Brosquey will change his mind and decide to play for one more year with us.
More about: A-League | Alex Brosque | FIFA World Cup | Grand Final | Melbourne Victory | Perth Glory | Socceroos | Sydney FC