Learning from Barca & the All Blacks
Sydney FC has spent a fair portion of the last two years analysing the best teams in the world in a variety of sports, not just football. We use them as measuring sticks when it comes to maintaining consistency game after game, year after year, and winning major trophies.
Barcelona and Real Madrid dominate La Liga and are always a threat in the Champions League. Bayern Munich and Juventus are both consistently high achievers in the big leagues, as are Celtic in a smaller league.
The All Blacks in rugby union. The Melbourne Storm in rugby league is another team that's always up there, either winning the competition or going close.
We've watched them closely and examined them.
What all of them have in common is their ruthlessness and relentlessness in their approach. No matter how much they achieve, they never lose the hunger or desire to keep doing it.
At Sydney FC, we're trying to become the first team in A-League history to not only complete a back-to-back Premier's Plate and championship double, but also win the treble in the one season when you add the FFA Cup.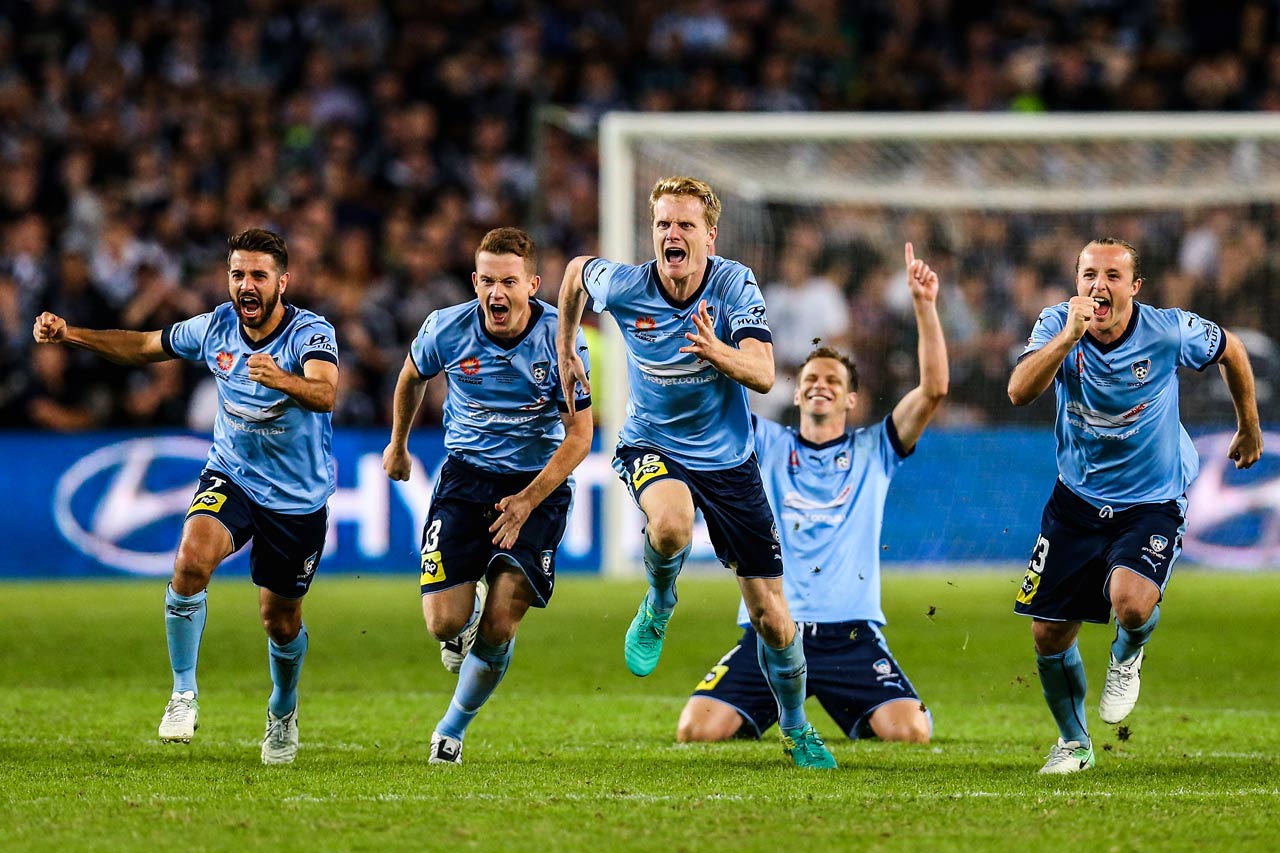 We've tried to emulate those juggernaut teams in other sports by encouraging each other and pushing each other harder and harder at training and in games. The coaches and senior players drive this. The standards must always remain high.
It's something we've added to our strength of character and it's why we didn't suffer a letdown after winning the double last season. The ability to consistently maintain a high level of intensity is one of the most desirable qualities in a professional athlete.
There are other factors at play as well. Watch us and you'll see there is an enormous level of trust out there on the field. We have an unshakeable belief in each other's ability and we've got each other's back. I would trust my teammates in any circumstances – on or off the field.
There haven't been any distractions. It doesn't happen very often with a football team that everyone is clearly motivated by the same goal. There's usually a fair bit of background noise about contract negotiations and stuff like that, but since I've been here I've noticed it's kept at a minimum.
Even Arnie's move to the Socceroos didn't put us off track. It's all been handled very professionally. We're focused on producing quality performances and winning the league and the fact we're all striving for something similar gives us strength of unity.
We've tried to emulate those juggernaut teams in other sports by encouraging each other and pushing each other harder and harder.
Some turnover of players doesn't hurt either, particularly if they're great players like Adrian Mierzejewski. A bit of new blood helps keep the enthusiasm levels high.
So in the front third we've got last year's A-League player of the year in Milos Ninkovic, this year's likely player of the year in Adrian, the Golden Boot winner in Bobo and our captain and a club legend in Alex Brosque. It's by far the best front four in the A-League.
And, at Sydney FC ,we genuinely defend with 11 men. We work hard at it from the front and, when we do our analysis of other teams, we look at ways to exploit them. Everyone contributes so much and each player does his job.
Much has been made of what our semi-final opponents Melbourne Victory did in attack to beat Adelaide United last week, but the thing is we'll defend differently to how Adelaide defended. We'll also be putting more pressure on at the other end of the field, so they aren't going to find that same space against us.
We're going to be playing our special brand of attacking football and they're going to have to try to deal with that.
Personally, getting down the field in attack is my strength as a fullback and I aim to utilise that to exploit the opposition as much as possible. I intend on making my opposition winger chase me rather than the other way around.
We've had the better of our opponents in the last couple of years and won our last seven games against them. It doesn't guarantee we'll win this one, but it's definitely a factor. It will mean we'll take massive confidence into the game.
That's something we can use to our advantage because it gives us a mental edge.
ARNIE'S BELIEF
I was crying out for someone to believe in me when Graham Arnold came along.
It was two years ago and I was coming off a disappointing season with Melbourne City. It had been my first year post-ACL surgery and you can't expect to come back and hit your best form straightaway.
I had a few niggles which prevented me from reaching peak fitness and I didn't enjoy my football. City weren't interested in keeping me. They didn't make me an offer to re-sign.
I was at a stage of my career where I didn't know where to go or who to turn to. I really was at the crossroads and that was a scary feeling.
It was then that Sydney FC showed an interest in me.
When your career's flying you don't need anyone to tell you how good you are, but when it hits a hurdle it helps if someone you respect tells you he wants you and that there can be more good times ahead if you're prepared to work for them.
I'd worked with Arnie before, when he was coaching the Olyroos and I was a young winger, so I knew he had the ability to make me enjoy my football again.
He saw I was playing without confidence and vowed to help me get back to my best.
I was crying out for someone to believe in me when Graham Arnold came along.
You can go along at a medium pace and not really hit any highs but not really hit any lows either, just stay middle of the road and survive. But Arnie, he's an absolute winner.
He got me thinking again about not being satisfied just playing in the A-League, but wanting to be one of the best players in the competition and to win the championship.
He drove me to aim at getting back into the national team, to consider what I could really achieve in the game and to think about the legacy I wanted to leave.
I didn't think about legacies when I was a younger player. I doubt any player in his early 20s does. You just get out there and go for it. But when you get older, it makes sense to ask yourself: 'What do I need to do that will make me happy when I look back on my career? Will I leave the game knowing I gave everything?'
Arnie got me thinking about all of that. He made me want to achieve more and he provided the mental and physical tools to enable me to make that happen.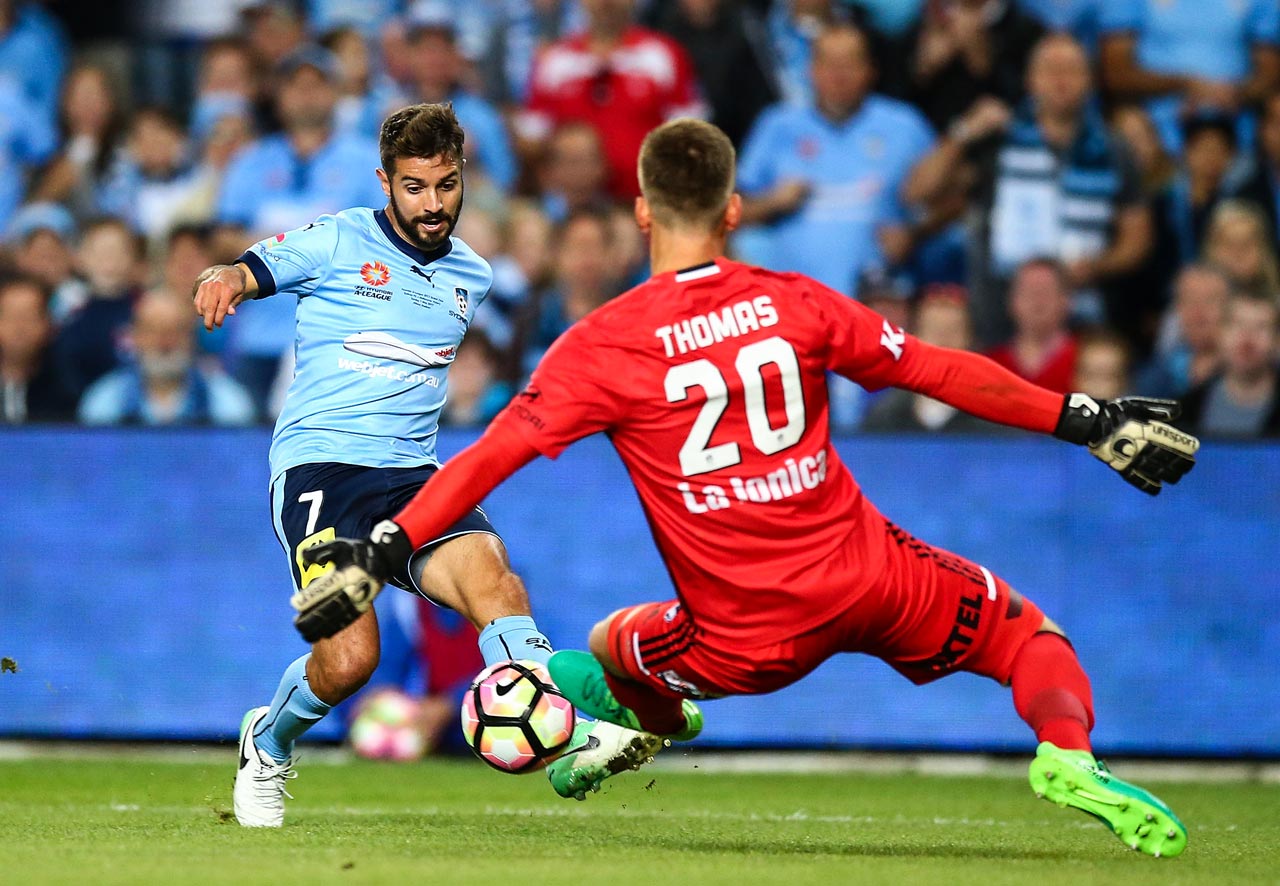 A DREAM SNATCHED AWAY
Anyone who has done their ACL knows it's a horrible injury. When it happens it's either bad timing or really, really bad timing. 
I was ready to get back to Europe when it happened to me.
I'd come back from playing with FC Utrecht in the Eredivisie for a loan year with Adelaide United in the 2013-14 season, and it had gone really well.
I played almost every game and then in the off-season I worked really hard in training back at my Dutch club. Physically, I was in the best shape I'd ever been in and it was all falling into place for me for a European return.
There was a new coach at Utrecht and he had put his faith in me. It looked like I was going to be the starting left-back. But then, two weeks before the season began, I did my ACL.
I was shattered. It was a massive disappointment at the most crucial time in my career. But what can you do? You're a professional footballer, so after you have the operation you start with the rehab and aim at getting back on the field as soon as possible.
I did that and got a start at Melbourne City, but it's a tough road back from something like that and it takes time to find confidence and form again.
Andrew Clark, the head of high performance at Sydney FC, was a big factor in my coming to the club. He had a great reputation in strength and conditioning and Arnie talked so positively about him.
I still needed to get my body right. I wanted to be fitter and stronger and Clarkie was a huge asset to me there. It was the same with the head physiotherapist at the club, Elias Boukarim. He's been massively important to me as well.
I've come so far in the two years I've been here that it feels like a lifetime since I was playing for any club other than Sydney FC.
We've achieved great things over the last 18 months and we've got one more trophy left to win this year. That's all we're thinking about.
I wouldn't go back to Europe just so I could say I played in Europe again. It would have to be a life-changing opportunity for me to consider it.
I could go to a second-rate footballing country and earn more than I can get in the A-League, but it's not about that for me. It would have to really mean something.
I'm happier than I've been for a long time, living and playing in Sydney. I've got some family here and I'm a little bit closer to the rest of my family in Brisbane. My partner is from Brisbane like me and she loves it in Sydney as well.
When I re-signed with Sydney FC in January, there were strong rumours Arnie would be going to the Socceroos at the end of the season, but I had to shut that out of my mind when I made a decision and base it on my overall happiness.
There was also an element of my wanting to repay the club for the belief they showed in me when I finished up at Melbourne City.
It was an easy decision for me and I've got the utmost faith in the club to make a good choice with Arnie's replacement.
In the meantime, I want to give Arnie the send-off he deserves. Even though he doesn't like to make a big deal out of it, there are many players in our squad who owe him a lot and I'm certainly one of those. The two years I've spent here have been a blessing.
I want to make sure he heads for the Socceroos as a champion.
More about: A-League | Alex Brosque | Barcelona | Bobo | Eredivisie | Graham Arnold | La Liga | Serie A | Socceroos | Sydney FC