The real Cameron Bancroft
I sent Cameron Bancroft a WhatsApp message in the period between his initial press conference with Steve Smith at Newlands and the sanctions being announced.
It was something along the lines of, 'Thinking of you, mate'. I'm sure he'd received hundreds of similar ones. The guy's world was being turned upside down and there are plenty of people like me who care for him.
His response summed up what Bangers, the person, is all about.
He thanked me, then turned the discussion to my family. He said my wife, Cindy, is going through something of far greater significance than what he was experiencing in South Africa. That, he added, was true perspective.
Cindy was diagnosed with breast cancer a few months ago.
Personally, I think that's a pretty remarkable way for a 25-year-old bloke to respond in the middle of the biggest crisis of his life, one that was being documented all over the world.
I'm not condoning what happened in Cape Town. That's not the purpose of this piece. What I am trying to provide is some balance and context to some of the portrayals of Cam that have been aired over the last week.
I don't know Steve Smith and Dave Warner well enough to do that, but Cam I do. He's not a criminal. He's not a bad bloke. He's a kid who made a mistake, the consequences of which he will live with for the rest of his life.
He has endured public scorn, experienced humiliation and dealt with sanctions that will hurt him financially, professionally and reputationally.
That's a lot for any human being to go through.
It's time to support him.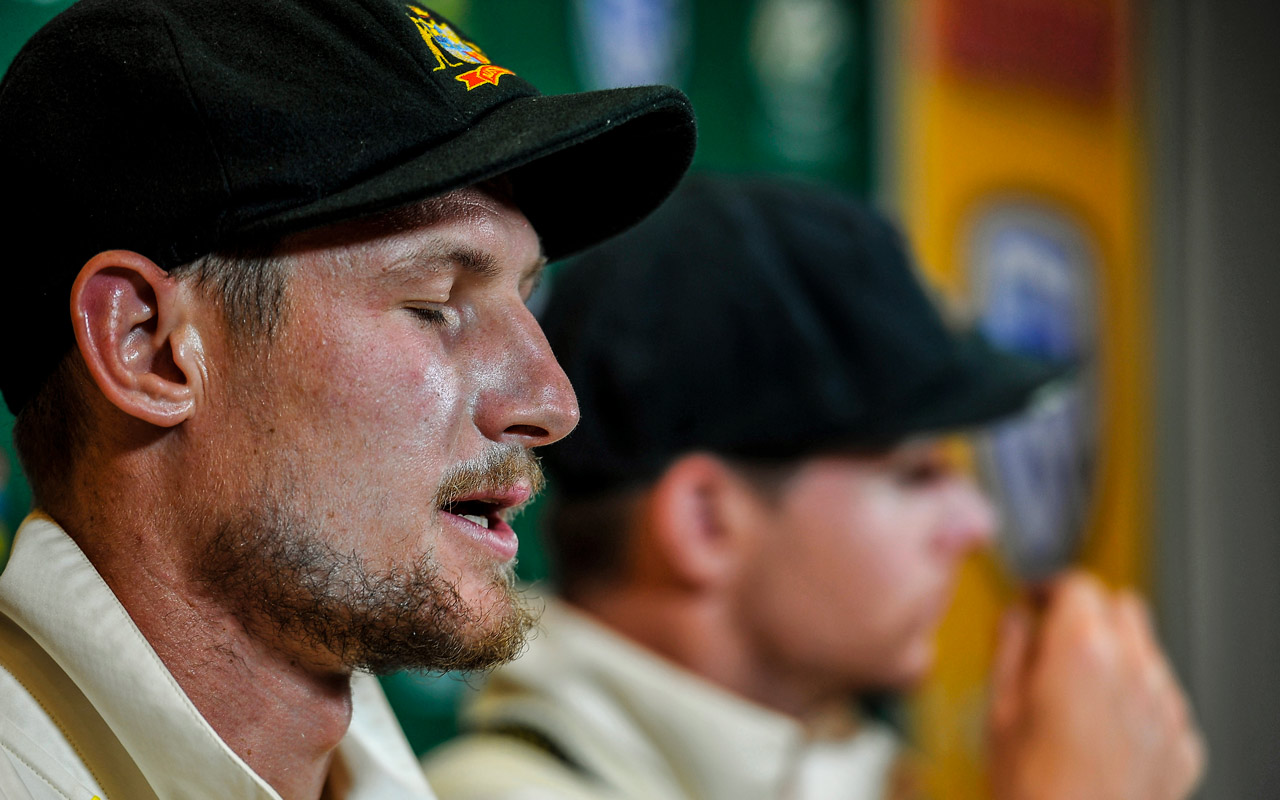 WHAT DEFINES A GOOD PERSON
The first time I came across Cam was as an opponent. I was in my last season with South Australia before moving west and he was playing for the Warriors.
He had a reputation for being an intense young man. I'd heard a story that Marcus North was batting with him during that season and Cam was devastated upon being dismissed. Marcus said something afterwards to the effect of, 'It's not the end of the world, mate', to which Cam replied, 'It's worse than that'.
There were some great old heads in that team – guys like Marcus, Mike Hussey, Adam Voges and Michael Hogan – and they worked hard to relax him and help him find perspective on and off the field. I could see the positive impact they'd had on him by the time I arrived in Perth, and how he has continued to evolve since into a great teammate who enjoys his peers' success.
He's not a criminal. He's not a bad bloke. He's a kid who made a mistake, the consequences of which he will live with for the rest of his life.
Here are a few observations from my time playing with him for the Warriors and the Scorchers:
Bangers is the hardest trainer I have encountered anywhere in the world in my 19 years of professional cricket. I thought I worked hard, but he leaves me for dust. Whether it's a two-kilometre time trial, a weights session or the nets, you can't break him. He trains at a level unlike anyone else. And that has directly led to another observation: I have never seen a cricketer improve over a four-year span like Cam.
He's good for a laugh. We always have a 'joke of the day' during our warm-ups – some clean, some not so much! The subject of every joke is Cam. 'Cammy walks into a bar …' or, 'Once there was a bloke called Little Cammy … '. That sort of thing. It makes the jokes that much funnier when you can work Cam into them. He reckons it's funny too – at least I hope he does!
He's humble and pro-active when it comes to taking feedback on board. Every player has deficiencies in their game, but many young players get defensive when you raise them. Cam is the opposite. He listens intently and sets to work addressing the issue. I remember one time in my first season in Perth when he was getting bogged down against spin. I offered to send him some throwdowns. I thought I would be there for ten minutes. I was still going an hour later. He reminded me of those stories you used to hear about Matt Hayden, hitting hundreds and hundreds of balls to work on parts of his game. Today, Cam is regarded as one of the better players of spin in the country. He scored 150-odd for Australia A a few years back on a big turning wicket in Chennai. They say his sweeping and hitting down the ground was world class.
I retired from first class cricket a few weeks ago and I was lucky enough to receive well-wishes from people I'd played with and against around the world. Cam's message stood out. He expressed his appreciation for the time I had taken through the years to help him with aspects of his game, the long chats we'd had over a coffee or a pint in Gloucestershire last season and so on. It was touching and reinforced what I already knew about him – he's a sincere, kind-hearted kid.
I could go on, but you get the idea.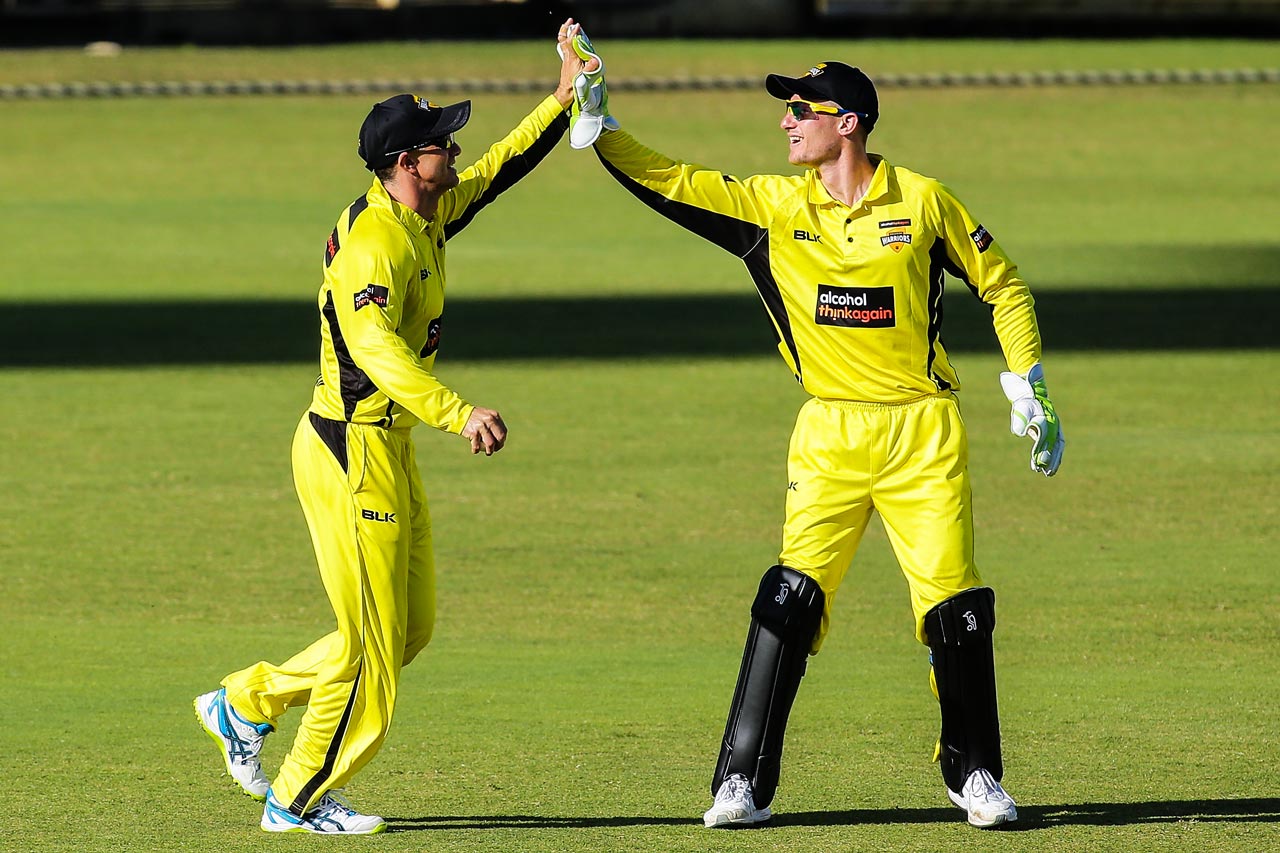 CONCERN & SUPPORT
I was delighted for Bangers when he got his Test call-up.
I never made it to the Test ranks, but I can tell you from experience how much the three Twenty20 internationals I played last year meant to me. To represent Australia in front of the family and friends who had supported me throughout the journey was incredible. I still get emotional  thinking about it. It's something I'll never forget.
I knew how much Test selection meant to Cam. It was a lifelong dream, something he had been striving for since he was a boy. It wasn't handed to him. He earned it through hard work and dedication. He's got all the makings of a ten-year, three-form player for Australia.
That's why I am concerned for his welfare now. In his own words, he's surrendered his spot for free. I can relate to the pride in playing for your country – albeit in the short form of the game in my case – but I don't know what it's like to lose a baggy green suddenly on account of one error of judgment.
Cam was Australia's highest run-scorer, including two half-centuries, in South Africa when everything went down. Think about that for a second. Here is a batsman, in his first year of Test cricket, leading his much more experienced teammates away from home and against quite possibly the best attack in the world.
I can't imagine what it would be like to be sent home in the manner he has been.
One of our values in Western Australian cricket is 'look after your mates'. We will get right behind him through the difficult months ahead.
Again, that's not to say we condone what happened in the third Test against South Africa. We don't. It's simply an acknowledgment that Cam is a person like the rest of us. He is contrite and remorseful. And, like everyone, he is entitled to a second chance in life.
I'll be the first person to put my hand up when he wants to get back into training. This is in no way thumbing my nose at Cricket Australia's sanctions – I appreciate CA for allowing me to have a career that spanned almost two decades and will honour any conditions in my Perth Scorchers contract relating to helping Cameron – but simply one friend helping another.
Throwdowns, gym sessions, fitness … whatever he needs. I'll be there. I'm sure many others will, too.
One of our values in Western Australian cricket is 'look after your mates'. We will get right behind him through the difficult months ahead.
I was fortunate enough to bat quite a lot with Cam at the start of the summer in the JLT Cup. I knew he was set for a big season. The ball sounded differently coming off his bat. He was never the fastest of starters, but he had worked hard on his timing, ball striking and expanding his repertoire of shots.  It all came together this year. His 70-odd when we were in trouble in the final was evidence of that, as were his subsequent performances in the Big Bash.
I have no doubt Bangers will still be that ten-year player for Australia. He will have to earn his place back with strong performances for WA. And he'll need to convince selectors he is a better option than the incumbent in the Test opening slot he gave up, a batsman who will no doubt be desperate to keep it. 
But I reckon Cam has got what it takes. This won't be the last we'll see of him in the baggy green. He'll make the country proud again.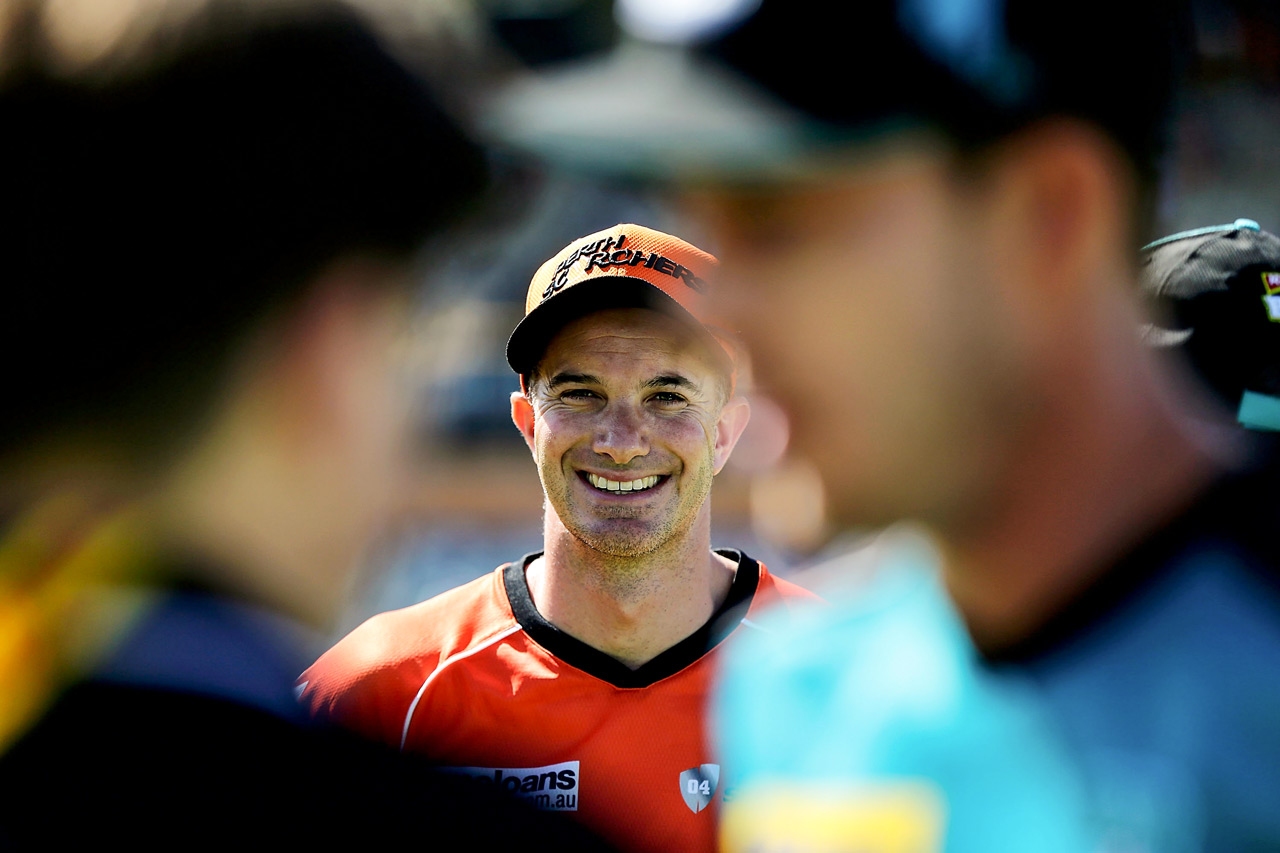 A BAD CHAPTER IN A GOOD STORY
True leadership to me comprises a couple of main elements: leading by example and sincerely, unconditionally caring for your teammates. Adam Voges is the best on-field leader I have come across in my career on account of these factors. Cam possesses those traits, too.
In time, more and more sponsors and teams will see that.
I understand some of the reasons why people have turned away from Smith, Warner and Bancroft. Brands are conscious of image and the backlash to the events at Newlands has been savage. But I also think some are missing an opportunity.
Now would be a great time for someone to stand up and say, 'Cam Bancroft stuffed up, he's put his hand up, but you know what, I'm sticking with him'. There are many in the public who would appreciate a gesture like that. Even good stories have bad chapters.
It must be shattering to wake up every morning and think, 'What did I do?' I'm certain time will ease that feeling. But there is no doubt Newlands will remain a part of Cam's legacy in the game.
He's got a great family support network. He's got the backing of the best coach in the country, Justin Langer, and the rest of us at the WACA.
The time for finger-pointing has come and gone. The time for support and healing is now.
More about: Australian cricket team | Ball tampering | Cameron Bancroft | David Warner | Justin Langer | Sheffield Shield | Steve Smith | Western Australia cricket