What we'll truly be remembered for
Bill Brown presented me with my first baggy green.
He was an Invincible, a man who represented Australia either side of the Second World War and called the likes of Woodfull, Ponsford and Bradman teammates.
Bill was well into his nineties and Australia's oldest living cricketer at the time of my Test debut in 2005. As he handed me the cap – a cap identical to the one he wore back in the 1930s and 1940s – he offered a few kind words.
'Good luck. I look forward to cheering your first Test century.'
I stood there on the outfield at the Gabba, trying to take it all in, when I was struck by a thought: I was now part of something much bigger than I had first realised.
The Australian cricket team wasn't just me and the ten blokes taking the field that morning. It was an institution that spanned eras and generations. Bill and I were born more than 60 years apart but we were members of the same club – me as the 393rd player, Bill as the 150th.
I was now a custodian of that tradition, as he had been before me.
This is what makes the cap so unique in my eyes.
The baggy green still means a lot to me. Personally, it represents the decades of hard work and sacrifice I put in to attain it. And on a grander level, it symbolises all those who have worn it through history, the millions who support the team now, and the broader responsibility to do all those people proud by wearing it with dignity and playing the game in the right spirit.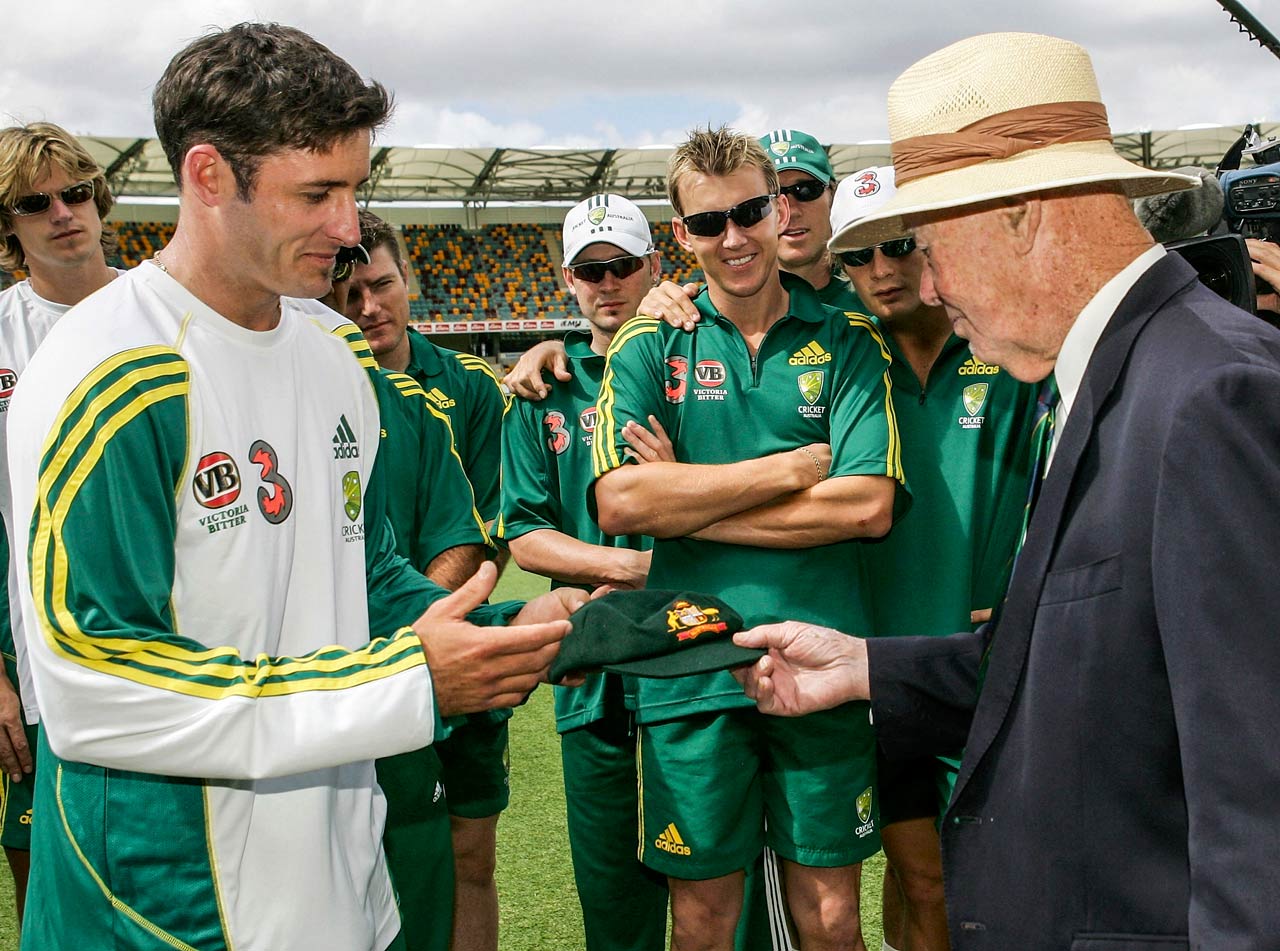 AN OPPORTUNITY TO RESET
I feel like we've lost sight of some of these principles in recent years. This does not apply to everyone – there are some very good people representing Australia at the moment – but the ball tampering issue isn't the first time the team as a collective has been in the headlines for the wrong reasons.
The next few days, weeks and months will be difficult for Australian cricket. Jobs might be lost and heavy sanctions handed down. 
But this period will also present the team with a chance to reset.
Our values. Our team culture. Our true north.
We can reconnect with the spirit Australian teams have played with in the past, a spirit that was once a source of great pride among our fellow countrymen and respect among opposing teams around the world. We played hard, certainly, but also positively and fairly.
I'll share with you something I have learned through the years.
When you've finished playing, no one remembers you for the runs you scored, the wickets you took or the wins and losses you had along the way. They remember how you played.
You can't really know that when you're younger. You feel like the pressure to perform is always on, that your whole career is constantly on the line. But as I've got older, and the more people I have spoken to since retirement, I have come to realise, 'Shivers, no one really gives a stuff about my runs now!'
This period will also present the team with a chance to reset. Our values. Our team culture. Our true north.
Can you tell me how many runs Matthew Hayden scored? I can't. Can you tell me how many wickets Jason Gillespie took? I don't know. But I'll tell you what I do know: I know how they played the game and the upstanding characters they are.
What's the first thing that springs to your mind when someone mentions Rahul Dravid? I'd be surprised if you said, 'He scored 28 hundreds,' (or however many it was) but in no way surprised if you answered, 'He was The Wall. He had an incredible technique and temperament. He played the game with great integrity.' And so on.
That's how you're remembered – and it carries over into your life after cricket.
I worry for guys like Steve Smith and Dave Warner and their reputations after the ball tampering episode at Newlands.
Organisations – both within cricket and in the wider business community – remember these things after you've finished playing. When they're assessing whether to sign you, they're taking into account your character, your reputation and whether you enhance their brand.
Those things take years and years to build and moments to lose. And once they're gone, they can be difficult to reclaim.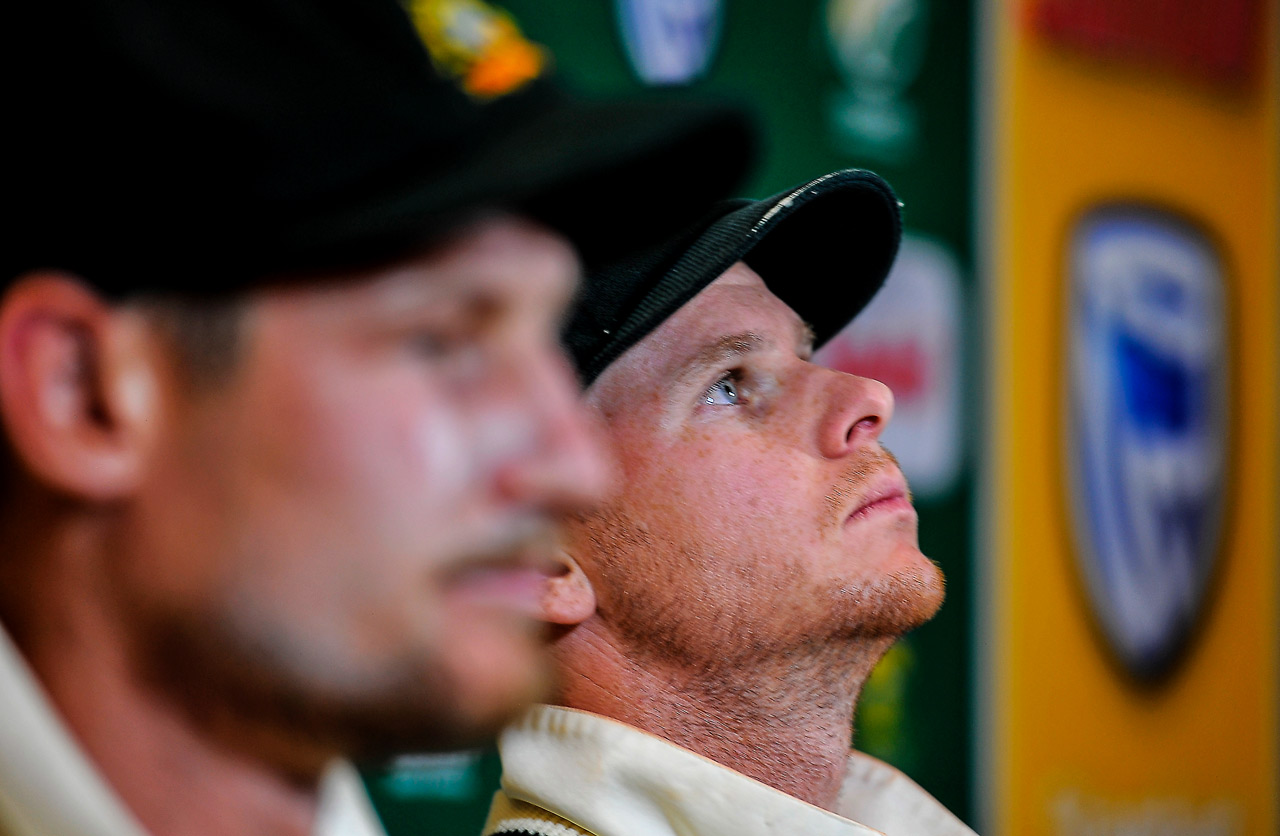 CHARACTER FIRST, SKILL SECOND
I'm in India at the moment. Ball tampering is big news here.
There have been former players providing their views and discussion over whether Smith and Warner should still captain their IPL teams. Smith won't be leading the Rajasthan Royals. I'm not sure about the situation with Warner and Sunrisers Hyderabad.
The main sense you get here is the general shock about the pre-meditation of it all.
I feel the same way. I was really disappointed when I watched that press conference.
It made me think about my time in dressing rooms and the kinds of discussions we had. We would definitely talk about trying to get the ball to go reverse – every team in the world does – but it was always by doing things like bowling cross-seam. We didn't talk about scratching the ball, or doing anything illegal. We didn't think about it.
I'm surprised guys like Warner, Smith and Cameron Bancroft were open to the idea of playing outside the rules. Umpires will forgive a team to a point for throwing a ball into the ground to try and rough it up. But using a foreign substance? It's not on. It never has been.
I have had quite a bit of involvement in team-building in recent years, albeit in the Twenty20 environment. No matter the league, wherever the country, the same rules for creating a successful, sustainable culture apply: character first, skill second.
I think the same will apply to the rebuilding of this Australian team once James Sutherland has imposed his sanctions.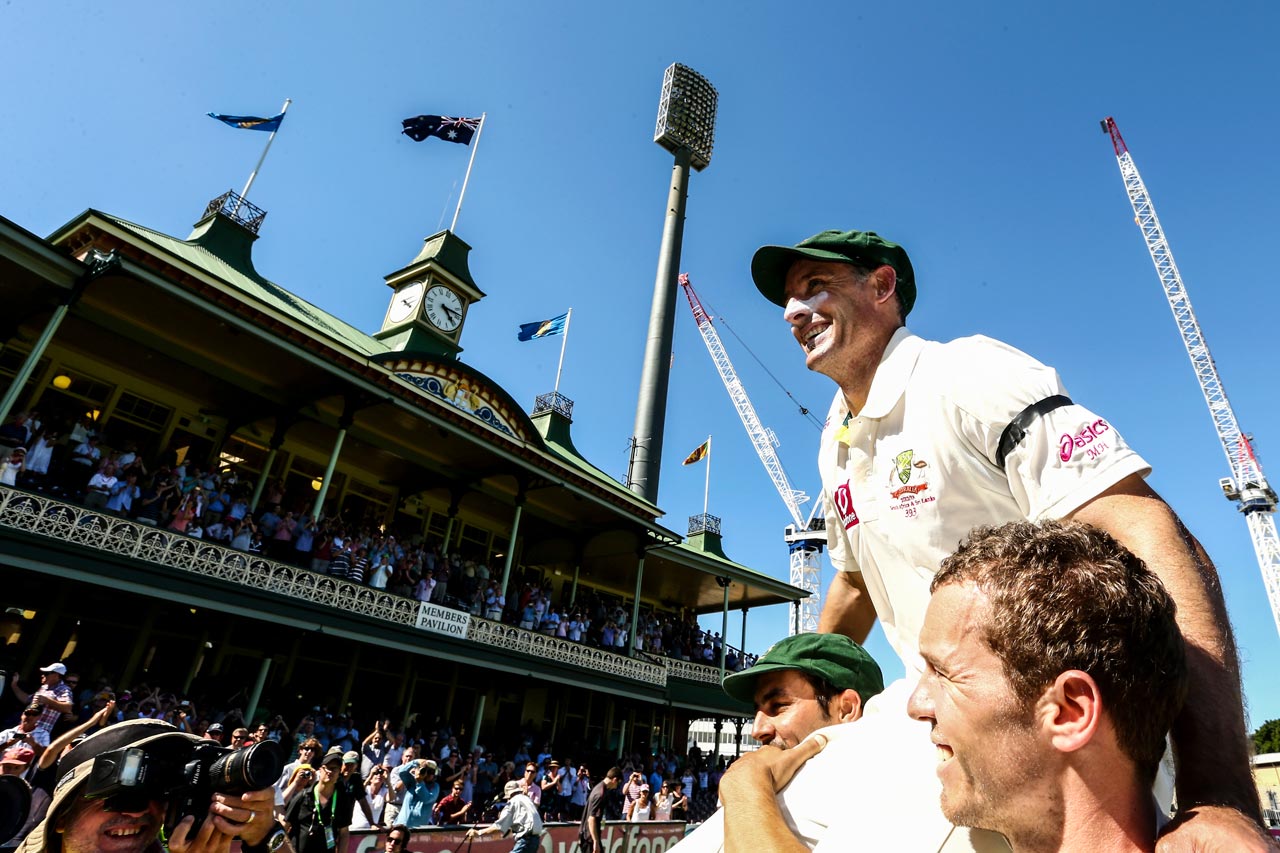 THE WAY FORWARD
This is going to take time. It will require more than words and pledges by administrators, coaches and players to win back the many Australians and cricket lovers around the world who have been heartbroken after Newlands. Only actions will convince them to give this team another chance.
There will be many tests along the way. When the players next find themselves in a confrontational situation, how will they react? Will they consider the spirit of cricket? Or will they let their egos and emotions take over again?
I believe we'll get there, and the road to doing so starts with understanding the responsibility of that baggy green cap.
Like Bill Brown and me and the 400-odd other players before them, this current squad will one day be retired. And they will be confronted by the same question we all were at the end of our playing careers: did we leave the team in a better place than we inherited it?
If the answer is yes, it was a good career. If the answer is no, it wasn't.
It's that simple.
For what it's worth, I keep my baggy green somewhere where I can see it daily.
It still fills me with a tremendous sense of pride for all the reasons I've mentioned above. I sincerely hope this generation of Test cricketers – and all the ones to come – will feel the same way about theirs.
More about: Australian cricket team | Ball tampering | David Warner | Michael Hussey | Steve Smith