Dry-retching in absolute agony
'One more, just more run, that's all we need,' I kept whispering to myself, but it was becoming increasingly hard to stay calm.
My heart was racing, pounding in my chest, while my throat was tight, and I began to feel a bit nauseous as I battled to keep my nerves and the tension inside the ground from overwhelming me.
Over the first two days of the second Test in Adelaide during the 2006/07 Ashes series, England had made 551/6 declared, and no side in the history of the game batting first had made so many runs and declared and gone on to lose, so at that stage none of us harboured any thoughts of winning. We thought saving it was still possible, but actually winning it? Not a chance.
But now here we were in the final overs of the last day and just a run away from completing an unprecedented comeback.
Amid the heat, the noise, and the unrelenting tension at the Adelaide Oval, it was me, little old Mike Hussey, out in the middle with the task of guiding Australia to this incredible win.
We had been set 168 runs to win from 36 overs, and after hitting each boundary, I couldn't help punching the air. I understand I was annoying the England captain Andrew Flintoff, but that was never my intention, it was simply the adrenaline coursing my body.
With one run to win, I remember looking at Jimmy Anderson and getting impatient. 'Hurry up, hurry up and bowl,' I thought, as I just wanted to get some bat on the ball. It didn't matter where he bowled, I just wanted to hit the ball and scamper down the other end.
As he gained speed and approached the wicket, I was thinking, 'Watch the ball, watch the ball and hit it! Hit it anywhere!'
As soon as I hit the ball through the covers I instinctively knew it was the winning run, and at that moment I was consumed with this incredible sensation, a surge of emotion – it was like nothing I had ever felt before as I let out a scream, and jumped into the air.
Hitting that run is the one memory I will take to my grave. It was the best feeling an Australian could ever have on a cricket field; it felt like a miracle. I couldn't believe we had done it, and as I looked around a delirious Adelaide Oval, I thought, 'It will never get better than this.'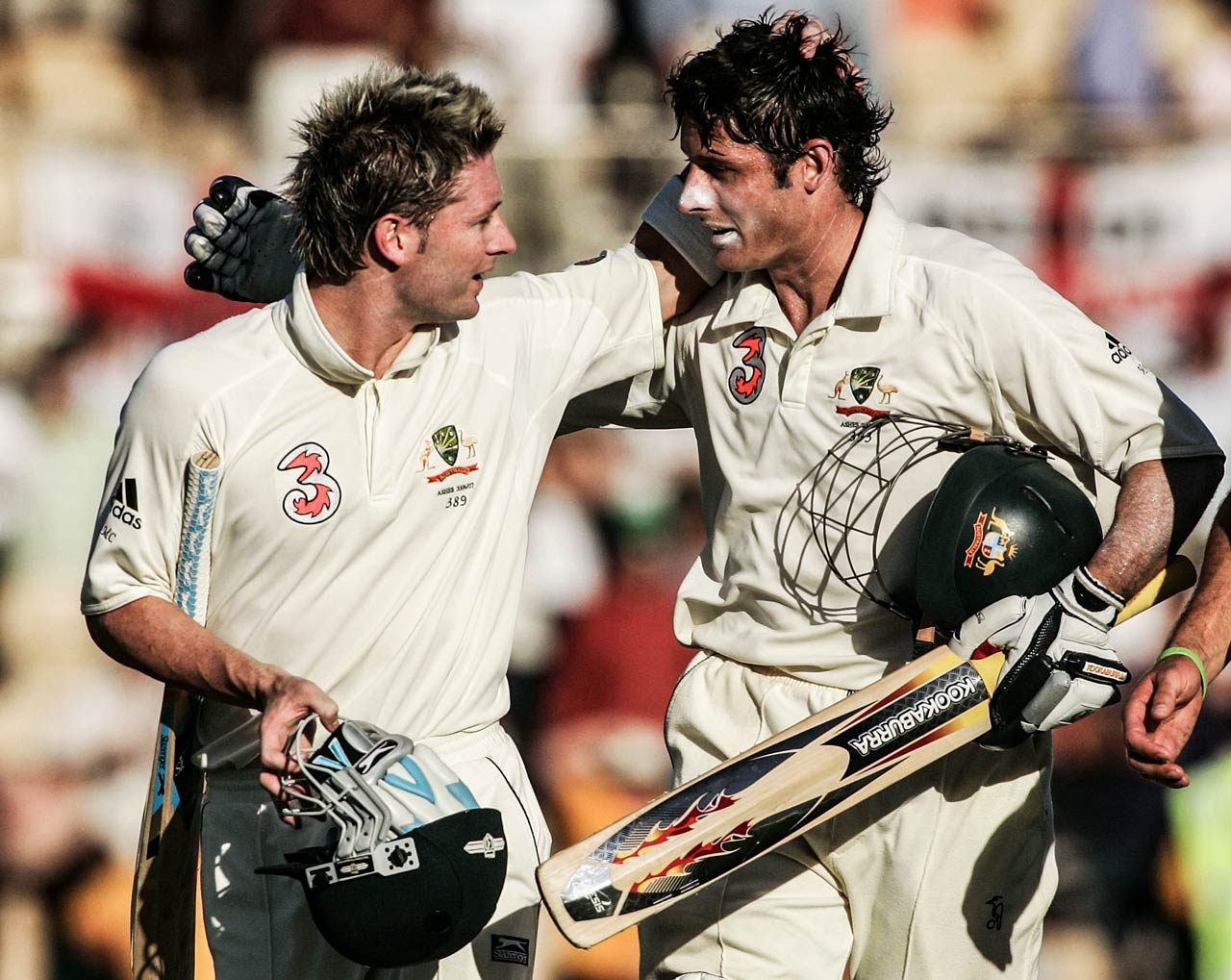 DESPERATE FOR A BAGGY GREEN
It was only two years before that I had come to accept I would never experience moments like this. I would never play Test cricket, and no matter how many runs I scored in state cricket I would not be invited into the inner sanctum of the Australian dressing room.
It was when I was dropped by Western Australia at the end of the 2002/03 season that I accepted my chance of playing Test cricket had gone for good as I was now so far removed from the Test side.
I thought I was good enough, but it was my misfortune to be playing at a time when vacancies almost never came up. In the five years of Steve Waugh's captaincy between 1999 and 2004, only seven players made their Test debuts.
In any other era I would have got in the side, but I had to wait and wait. I was desperate for a baggy green, I did everything I could, and probably went over the top to make them notice me, but this was a once-in-a-lifetime set of players, so there was never an opening. 
I was always a very serious character, forever heaping pressure on myself, but when I realised I wasn't going to play Test cricket a burden was lifted, and I actually started playing better than ever.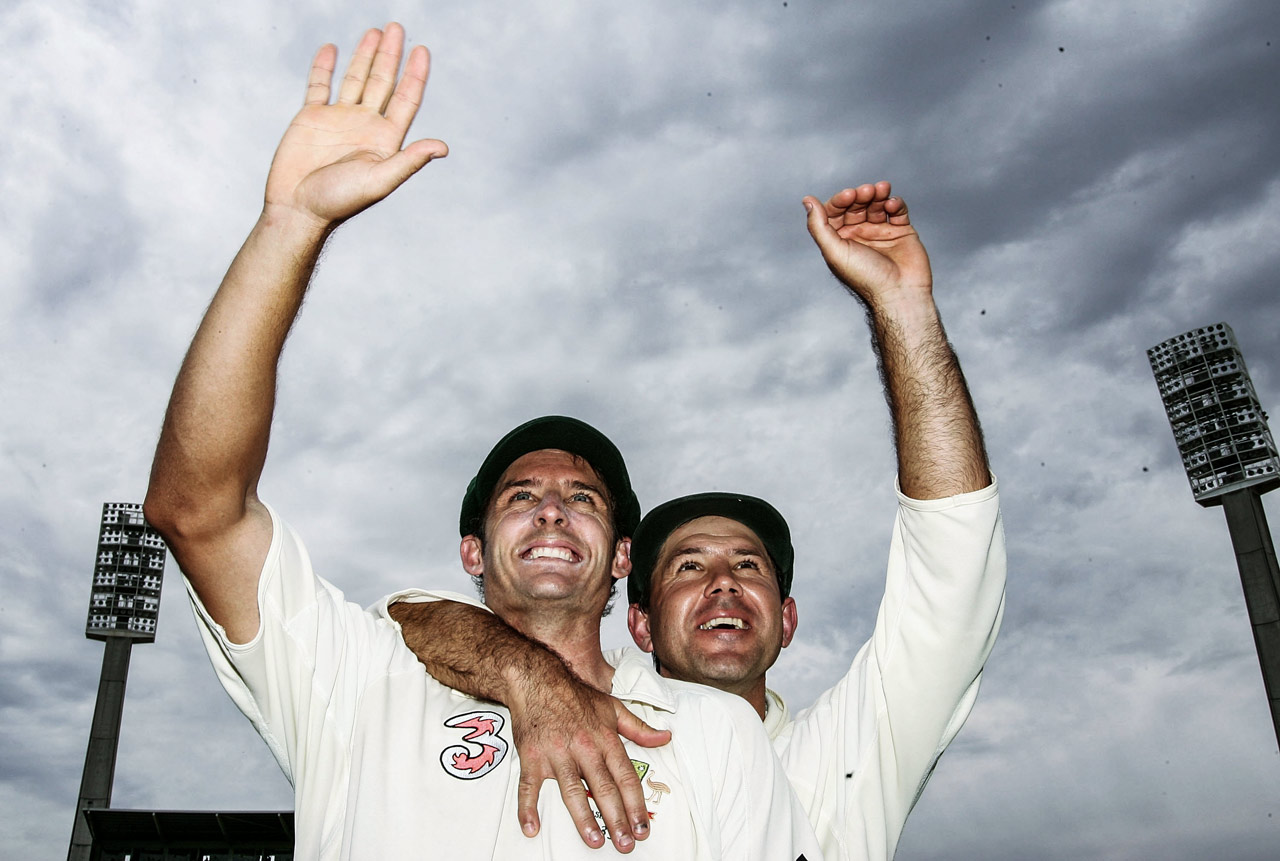 At the end of 2005, at the age of 30 I was finally handed that baggy green for my first Test against the West Indies at the Gabba.
I'll always remember before that first Test, Warnie standing in the dressing room toilets in his underpants puffing on a cigarette. He turned to me and said, 'Huss, I know you're nervous, but you don't have anything to prove to us, you deserve to be here mate.' That meant everything to me.
My long apprenticeship proved to be the making of me, because I was now ready. I had done the hard yards, and knew what to do. I soon accumulated a healthy Test average of over 75 as we won ten of my first 11 Tests.  After so long on the outside, this was cricketing utopia.
My ultimate dream had always been to play in the Ashes, and the build-up to this series in 2006/07 was incredible; I have never known those levels of interest. The hype seemed to be out of control.
It had come as a shock to the psyche of Australian cricket to lose in 2005, and to see an England captain lift the urn was very difficult.
This was more than just another series. For champion players like Shane Warne and Glenn McGrath, nothing else mattered. They were still hurt from 2005. They didn't want revenge; they wanted redemption.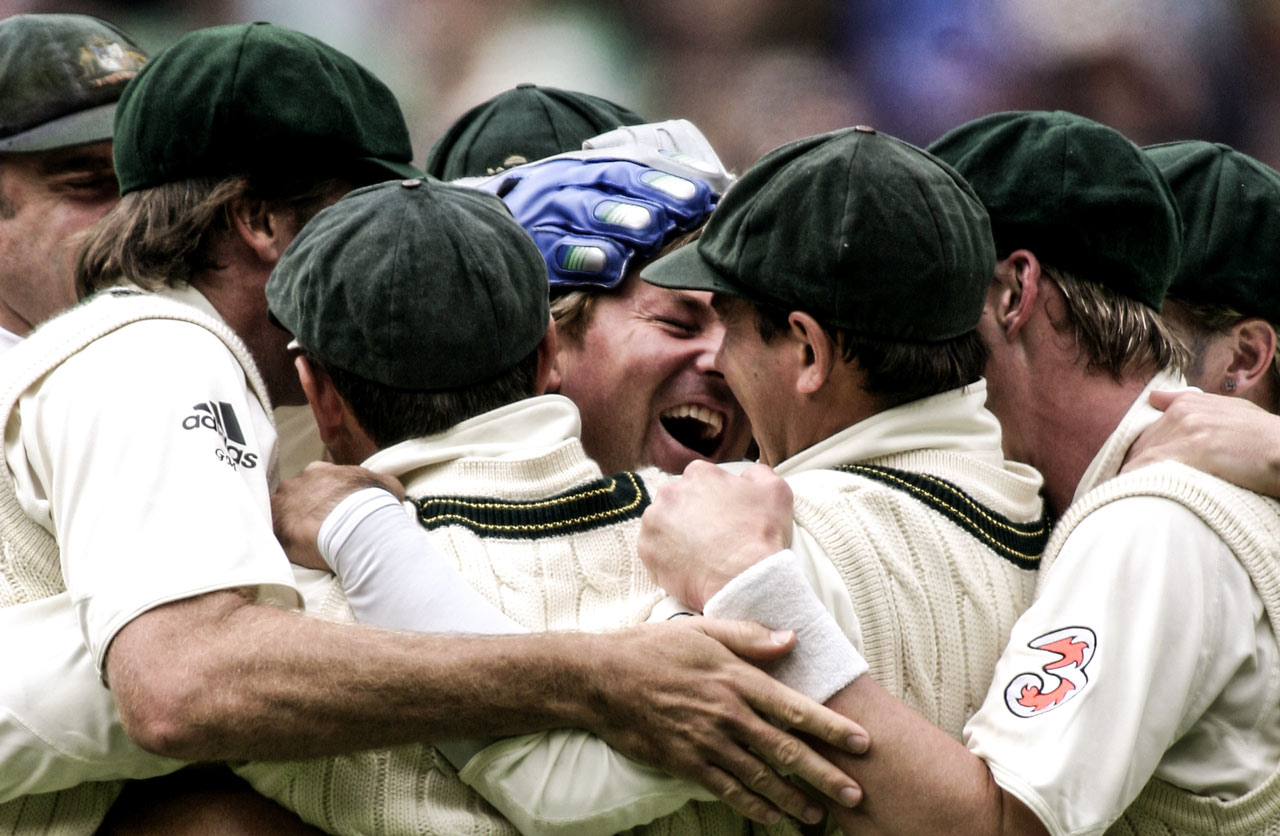 TWO PAIRS OF UNDIES FOR FIVE DAYS
About three months before the start of the series, we were taken away for five nights to a bootcamp in Queensland with the aim of toughening us up. There was absolutely no sense of luxury or even comfort. It was tough, really tough.
At the start of the camp we had to line up wearing just our jocks, and almost like in the movies when you see people enter prison, we had to hand over our phones and were given the bare minimum: two pairs of underpants to last five days, two trousers, two shirts, two socks, a water bottle and a sleeping bag. No one whinged or complained. 
One of our first tasks was to drag 20-litre jerry cans filled with water up a mountain, and stop every 10 metres to do push-ups. We pushed cars and abseiled down rockfaces. I remember seeing some team-mates dry-retching in absolute agony. We slept, sometimes for only two hours, and ate just soup and bread. But inside that camp we developed a bond and an excitement about what was coming up.
HOW GOOD IS THIS?
When England arrived in Australia, we saw them as a very talented side who were a real threat. We had a deep respect for them; only the year before they had beaten a truly awesome Australian side.
On the sunlit morning of 23 November 2006, the most anticipated Ashes series ever finally began with the first Test at the Gabba.
None of us will forget that first ball. I was out on the balcony as Steve Harmison stormed in against a wall of noise and bowled straight to second slip. I was stunned as the crowd roared its delight.
We were 1-79 when Ricky Ponting made his way out to the middle. He had waited 15 months for this moment. I joined him at 198/3 and together we put on a partnership of 209, with Ricky helping himself to 196. I was in awe of him, he was so positive and aggressive.
I would make 86 myself, and I remember looking around and thinking, 'How good is this? Life doesn't get any better than playing in an Ashes series.' But it was brought to an end when Flintoff bowled me.
Warnie standing in the dressing room toilets in his underpants puffing on a cigarette. He turned to me and said, 'Huss, I know you're nervous, but you don't have anything to prove to us, you deserve to be here mate.'
We made 9-602 declared, a hugely intimidating first innings score, and then Glenn McGrath used all his pent-up hurt from 2005 to skittle England for just 157.
You might have expected Ricky to enforce the follow-on, but instead we had another bat. His thinking was there were cracks appearing on the pitch, which were only going to get worse. We would make England suffer more, making 1-202 to set them an impossible 648 to win, which they failed to reach, and we comfortably won by 277 runs.
During the first two days of the second Test in Adelaide, England dominated us before eventually declaring on 6-551 in their first innings. It was their biggest total in Australia for two decades and the talk in the field amongst the boys was the real England had finally turned up.
More about: Ashes | Australian cricket team | Baggy green | England | Justin Langer | Michael Clarke | Michael Hussey | Ricky Ponting | Shane Warne | Test cricket