Michael Hagan - Contributor
How Cam & JT seized power
It was just the second game Johnathan Thurston and Cameron Smith had played together for Queensland. It was arguably Andrew Johns' greatest performance, amid a third consecutive series win for NSW. And it was a blueprint for the incredible Maroons era we've just witnessed, which Cameron has now decided to farewell.
State of Origin II, 2005. Joey returned for the Blues in Sydney and it finished in a 32-22 victory to NSW. I was Joey's coach at Newcastle that year, but that night I was on the losing end as Queensland coach.
It wasn't just Andrew's individual play. It was his extraordinary effect on the rest of that NSW team, how he made them grow another leg. His influence was certainly not lost on that Queensland dressing room, which contained Darren Lockyer along with Thurston and Smith.
In game three, a decider in Brisbane, JT and Locky got spotted up by Joey and Danny Buderus in defence. They had a big workload to handle. I remember JT being fatigued and thinking, 'Jeez, it's a big step up in intensity and mental pressure'. It finished 32-10 NSW, ending my time as coach.
But from the very next year, the start of the Queensland dynasty, we saw Lockyer have that special influence in Origin. And Cameron and JT.
That's what the great players do. It's not just the quality of their play, it's the confidence they give to the rest of the guys in the team. That's something you learn from, as Cameron and JT did in 2005. You look at how a great player like Joey constructs a game and if you have the qualities that Cameron and JT do, you emulate it – even surpass it.
It's always difficult comparing eras but just look at the numbers. 21 Origin games for Buderus, 42 for Smith. 23 Origins for Johns, 37 for Thurston. Then look at the amount of series Cameron and JT have won: an unprecedented eight in a row and 11 of the past 12.
In terms of pure volume of success, for Queensland and the Kangaroos, the records would say that they have surpassed Johns and Buderus – and that's said with huge respect for Joey and Danny's contributions to Newcastle, NSW and Australia.
Cameron is the best on-field leader I've seen. JT has thrived on the extreme pressure of Origin.
It's an enormous changing of the guard for Queensland, losing those two champions to representative retirement, but change is something the Maroons have always handled extremely well; Cooper Cronk replacing Lockyer and Michael Morgan being blooded into the team being the recent examples.
Though as it turns out, I now see a young player on the NSW side with Smith-like qualities.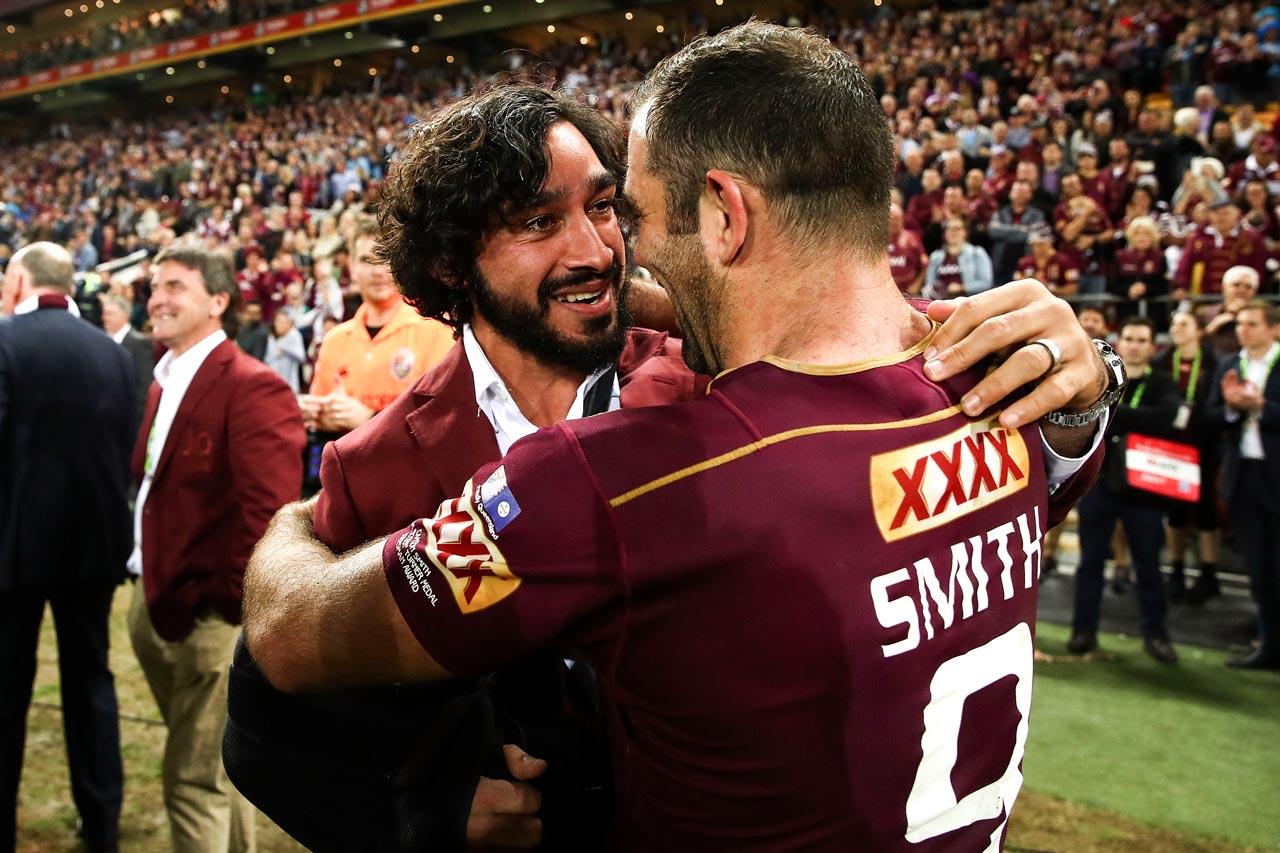 CLEARY IS SMITH-LIKE
You talk about the traits Cameron had from his very first Origin, 2003 at age 20.
Unassuming. Tough. General-play kicker. Goal kicker. Defensively very sound. Doesn't get flustered.
I see all those traits in Nathan Cleary now, at the same age.
I don't see anyone with any better traits than him for NSW, when it comes to selecting their Origin halfback. And I can only see him getting better in the medium to long term.
He is who I would pick.
If you put James Maloney beside him, Boyd Cordner in the defensive line, there's enough experience there to overcome any concerns about his age. As Cameron showed, if a young player takes his chance, he can provide continuity in the team for a long time.
Cameron arrived at a time when Queensland didn't really have a noted No. 9. There was John Doyle, Shaun Berrigan filled in a couple of games, PJ Marsh. They didn't have an established, recognised dummy-half and Cameron has been that from his debut onwards, complete with the leadership and direction critical to the role.
Cameron is the best on-field leader I've seen. JT has thrived on the extreme pressure of Origin.
Cameron's calmness set him apart from the beginning. Even though his debut match was a dead rubber, he still had a really good preparation and understanding of what the team needed from him. He didn't let anyone down and he's only enhanced his reputation from that game onwards.
His calm demeanour has been the great secret to Cameron's success. When the Maroons have been behind in games, he never panicked. Rarely looked flustered or fatigued. Said the right thing, without saying a lot; he's very intelligent on the field and has an influential presence around the team.
If Cameron Smith says something, people listen, including the players and coaches.
From 2003-05, it was a matter of Cameron getting used to playing 80 minutes at that higher level. On his debut, he'd played just 18 NRL games. The conditioning of playing an entire Origin game took a couple of years to evolve but he's since built his reputation on being the ultimate 80-minute player.
His work ethic and mental strength is outstanding. He rarely misses training. He backed up from Origin games. He always wanted to play every Test, even if it was against a lower-tier nation like Scotland. He has so much respect for the Queensland and Australian jumpers. That says plenty about his character.
Cameron has picked up all the nuances of rugby league but another of his great strengths is that he never complicated the game. He still understands that the fundamentals of the game don't change and he executes them consistently better than anybody else.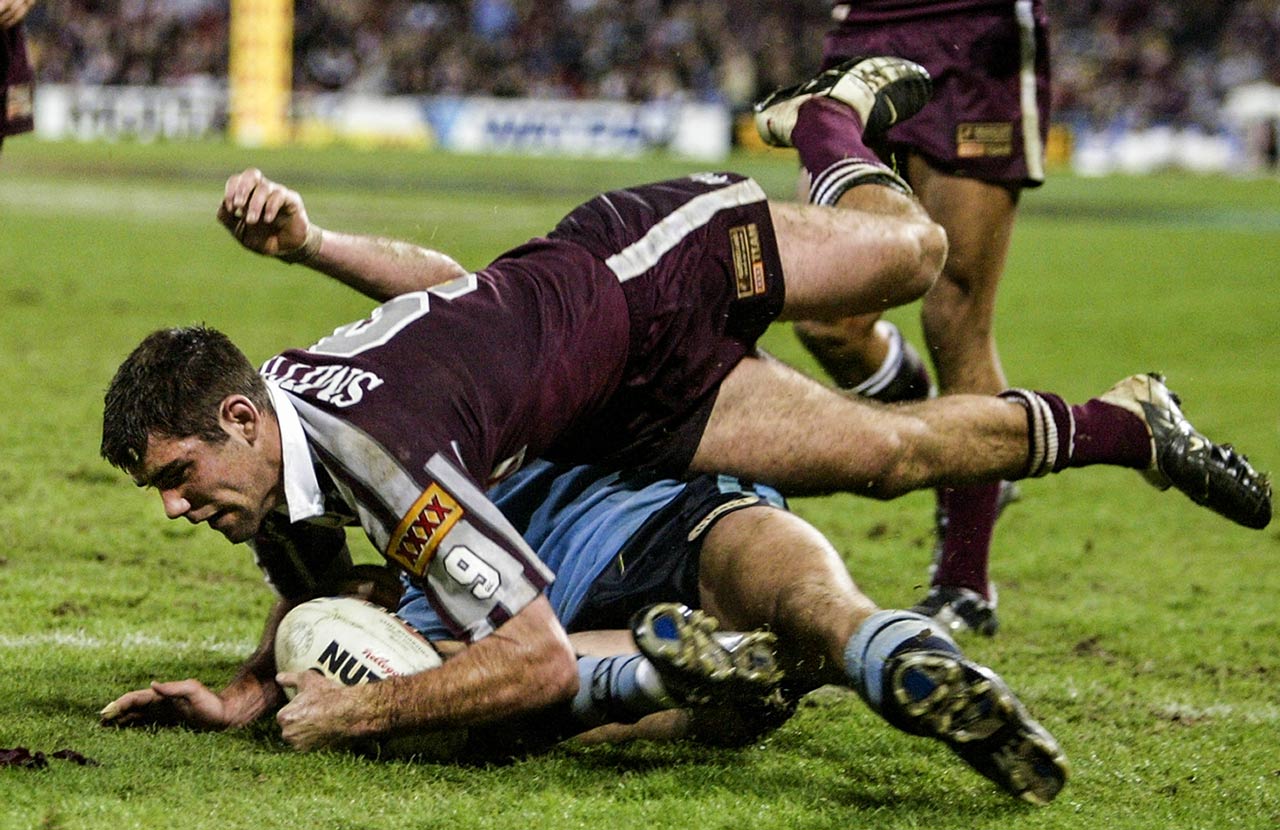 WHAT QLD JUST LOST
I was a bit surprised that Cameron chose to retire when he did. I just thought he might have in the back of his mind that record number of 59 Tests that Darren Lockyer played. But that may be part of it: with only a one-off Test at the end of this season, he would have had to play this year and next year to get that number. Maybe he felt that was a stretch, two more years at Test level.
You admire him for making the call. Even though it's only a few weeks out from game one, you can only get your team assembled shortly beforehand anyway, given injuries, suspension and a range of other factors. It's enough time for Kevin Walters to get his head around it and it was going to happen eventually. Life after Cameron Smith, Johnathan Thurston and Cooper Cronk was always coming; now it's arrived at the same time and I guess Billy Slater's not far behind. Darius Boyd, too.
You can understand the logic behind it with their club commitments. And where it has ended with Smith, it is a phenomenal achievement to play 42 State of Origin games. His durability in that time, missing only one game in 2010 is extraordinary. JT missed just one game too, Origin III last year. And neither are the biggest or most athletic guys that our game's seen. It's a rare duo.
What always amazed me with Smith was his ability to win tackles when he wasn't entitled to, especially defending in the middle. His defensive technique and understanding of the game would allow him to win a tackle when other blokes would lose it. He has extraordinary awareness and technique in the middle of the field when his team is under pressure.
I've watched him closely in that particular role over a decade and it takes an enormous amount of energy and conditioning to keep doing that consistently, at a high level, for 80 minutes. He's built his game on that.
You talk about the traits Cameron had from his very first Origin, 2003 at age 20. I see all those traits in Nathan Cleary now, at the same age.
Andrew McCullough is a very good player, a very good defender, but it's a real challenge when you're confronted with exceptional players at Origin and Test level who can take advantage of half a yard of space or a quick play the ball. Queensland have had Smith in the middle for many years, turning up and covering up for the shortcomings of a lot of other guys who fatigue or don't get themselves in the right position. He has a rare talent and his communication in the middle of the field was also a huge part of the Queensland game plan.
There is no one so admired in footy as the smaller bloke with extraordinary toughness. JT in particular worked really hard on his defence with Trevor Gillmeister in nearly all the Origin camps I've seen, because he knew what was coming and that it was part of his role to hold the line, three in from the edge. You've got to be considered a strong defender and not letting your team down. That actually made him a better player; he knew how much traffic would be sent his way, knew they would spot him up, wear him down. Regardless, he still made his outstanding contributions in attack.
You can't underestimate the value of JT and Cameron's kicking games, given the field position approach you take into Origin. That's always kept Queensland in games, because they can build pressure and stay in the grind for long periods. Origin doesn't give you many opportunities. You generally score points through repeat sets. The right kick at the right time – it's something Cameron and JT have always delivered, with the added value of a left-foot and right-foot combination.
AN ENDURING CULTURE
JT is known as a ruthless competitor, which is true, but he's also got a good sense of fun, as does Cameron. Cameron's got a dry sense of humour and he works hard to build team spirit. He realises there's more to Origin than just the mechanics of the game.
There's an emotional part to Origin, something that Cameron and JT have both embraced in the environments provided by Mal Meninga and Kevin Walters.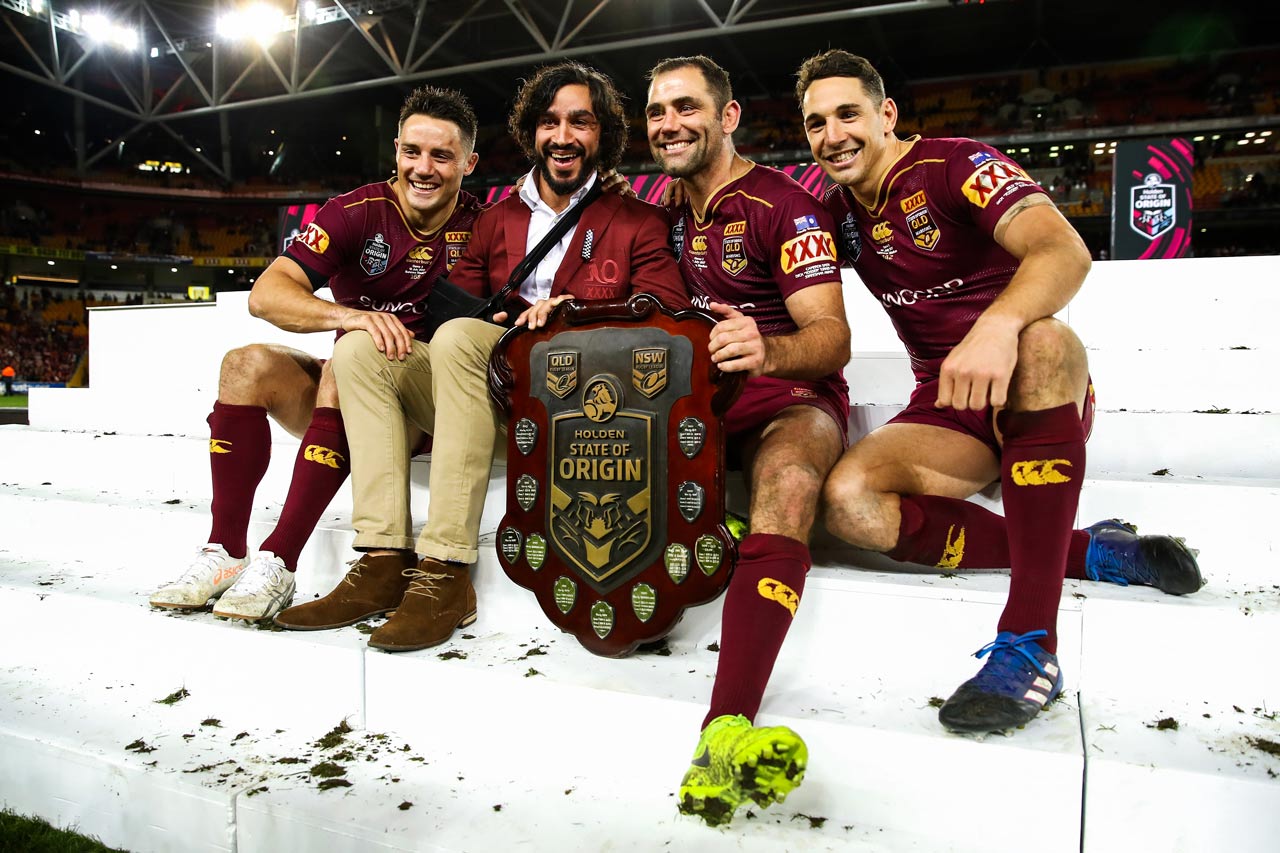 So what can new players expect, when they move in to start a new era for Queensland?
Alfie Langer has a few little trick shots he likes to throw at guys during their initiation into the team. Alf has had a dominant role in making sure you're part of the team, whether it's a player or staffer.
Alf provides an element of fun to make blokes feel comfortable and I think Mal and Kevvy have absolutely gotten that mix right with their Queensland teams. That camaraderie is very genuine and it's something that has been built over a long, long time.
We've all been really blessed to be involved with players of that level and we're all great mates in the staff. The players see that and people looking from the outside in see that really strong Queensland connection, all the time.
That will be on display again this year, with the change of personnel as champion players have left. There's always someone else prepared to put their hand up and take the mantle. That's been evident in Queensland teams ever since 1980. It's almost tangible. It's something you're a part of. You've got a sense of what it means to wear the Maroon jersey, and how important it is.
More about: Andrew Johns | Cameron Smith | Cooper Cronk | Johnathan Thurston | Leadership | Mal Meninga | Michael Hagan | Nathan Cleary | Queensland Maroons | State of Origin