Michael Bridges - Contributor
'I was dancing like a teenager'
Ajax against Tottenham. 2-2. Stoppage time.
"There's one more chance to come," I yelled to Craig Moore, Thomas Sorensen and Melanie McLaughlin in the Optus Sport studio; not so much in hope, just more praying for one more chance that I didn't really think was possible.
A Champions League final for Tottenham. So close. Yet so far.
I still haven't got over what happened next. Lucas Moura slotting home in front of the Ajax fans to take Tottenham to a Champions League final.
It was genuine excitement. I was overjoyed.
Okay, I might have lost my way for 30 seconds, too. Dancing around the studio like a teenager. I think thousands of people have now had a good laugh at my expense at that celebration on social media.
As a pundit, or a player, you are meant to be impartial. But we had just witnessed something that simply shouldn't have happened.
And what unfolded there in the studio was the build-up of joy and emotion; the same release millions of Spurs fans across the world would have been feeling after years of being the "almost, nearly" club.
Tottenham. Champions League finalists. Unbelievable.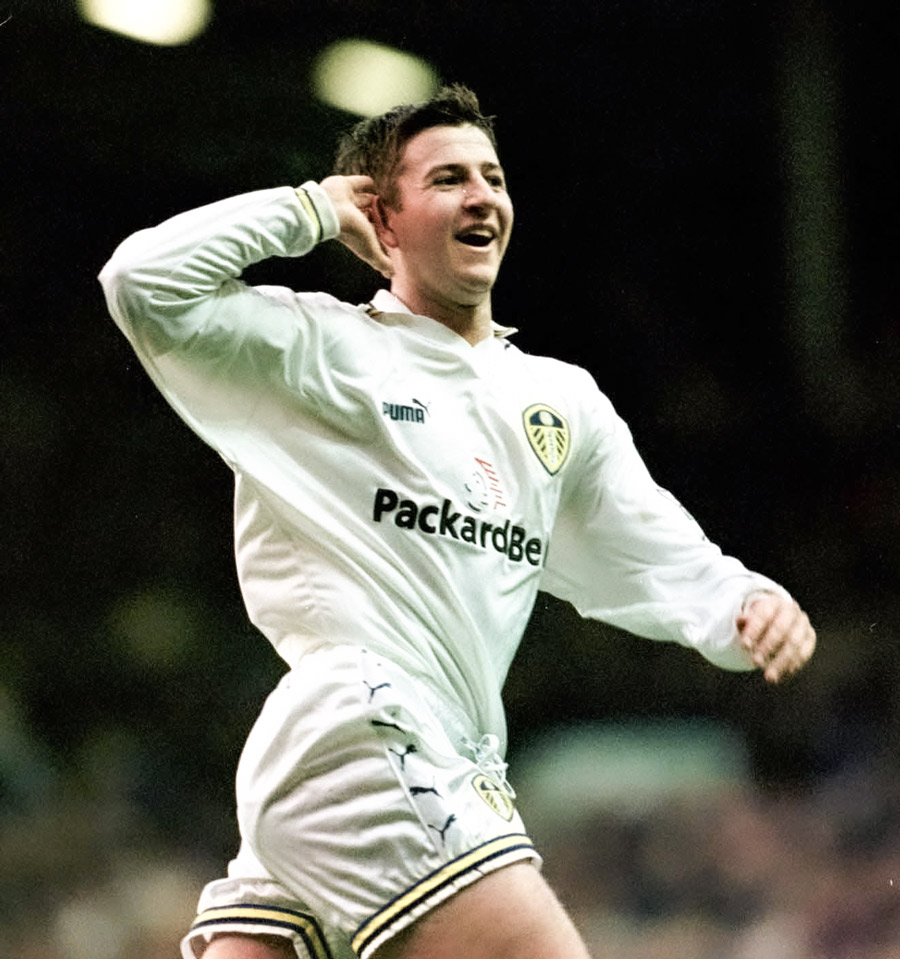 THE ONLY KID WITH A TOTTENHAM SHIRT
Lots of people ask why I support Tottenham; after all, I am from the North East of England; I had great times at clubs like Sunderland, Leeds United and Carlisle United.
The answer: Chris Waddle.
I remember being a young lad and Waddle moved from Newcastle United to Spurs in 1985. I was devastated, I cried my eyes out and … I followed him! My father saw how upset I was and I had a Tottenham jersey sent up from London – I wore it with pride on the streets. And I can tell you, I was the only one who was wearing a Tottenham shirt!
What was it about Waddle? Something in his unorthodox style; he looked sluggish, but he was always able to do something with the ball at his feet.
He had us anticipating his next move. What was he going to do next? Drop the shoulder, go past defenders like they weren't there, the step-over. It looked so easy.
I tried to emulate all of that – even his mullet!

That team – with the likes of Waddle, Gary Mabbutt, Paul Stewart – was where it all started for me. Funnily enough, for six months under Peter Reid at Sunderland I got to play with Waddle and Stewart. Waddle was a top man; I think he knew I was a fan. It probably didn't help when he shook everyone's hands to introduce himself on day one and I just stared and said: 'You are amazing'.
I recovered from that and he took me under his wing; played a bit of golf together. When Stewart signed, the club dug up a picture I had with him on a family holiday in Mallorca, when I was a young freckly kid hassling him at the hotel. Boy, he brightened things up and made me forget about a Cup final Spurs had just lost to Coventry. 
More about: English football | Liverpool | Michael Bridges | Premier League | Tottenham Hotspur | UEFA Champions League