Brutal meeting that changed us
With one run left to win the World Twenty20, Ash Gardner came down the pitch to have a quiet word with me.
'No silly single, OK?' she said. I just thought, 'Oh, that's interesting!'
The next ball, I dead-batted one to point, looked up and Ash had taken off, completely ignoring what she'd said a few seconds earlier. I took off as well and, once I saw she was going to make her ground, I felt this incredible rush of relief.
I was quite overcome. I'm not often outwardly emotional like that. But this time I couldn't contain myself. Ash even got a big bear hug from me, something that doesn't happen often!
Ash had played wonderfully. She'd been hitting sixes for fun and taking the pressure off me. Alyssa Healy had set the tone by taking down England's best bowler, Anya Shrubsole, with three fours in the second over and, from that point we were in control.
That final chase worked out pretty much perfectly and was a great end to a really good campaign for us.
The main reason I felt so emotional was because it had been a long and difficult journey. Not just within the tournament itself but stemming back long before it.
In 2017, we'd gone into the 50-over World Cup in England with high expectations, externally and from within. But we got knocked out in the semis. It was a disaster and I think from that moment we realised some pretty big changes had to be made.
It took a lot of work, a lot of soul searching but, by the time we got to the World T20, we felt we'd made the necessary adjustments and were in a good place as a team. Personally, I'd overcome an eight-month absence due to shoulder surgery. And, as captain, I believed all of us were genuinely ready and prepared to get the job done.
When it all worked out to plan – set against the disappointment of the previous couple of World Cups and the obstacles we'd faced – it felt incredibly satisfying to have that success, to be World Champions.
I think another reason I was emotional at the end was because I was already pretty much exhausted by the time we got to the ground! The build-up to that final had been incredible. Then, on the day of the game, we had to wait until 8pm for it to begin. We had the whole day to think about it.
I remember pacing up and down in my hotel room, wishing we could get underway. I wanted to stop thinking and start playing. Once you're out in the middle, you know what to do. But waiting around in the lead-up to a big game like that can be pretty stressful. It took a lot of energy out of me.
When it was all over, about 11.30pm, we all went out to the middle of Sir Vivian Richards Stadium in Antigua and sat around chatting away. It's something I remember really clearly, taking a moment to reflect together before the celebrations really began. We all got a photo with the scoreboard in the background. These are the kinds of moments you cherish.
By the time we got back to our hotel it was about 2am and there wasn't much sleep to be had after that. We just went all the way. It was a big celebration and one our team had certainly earned.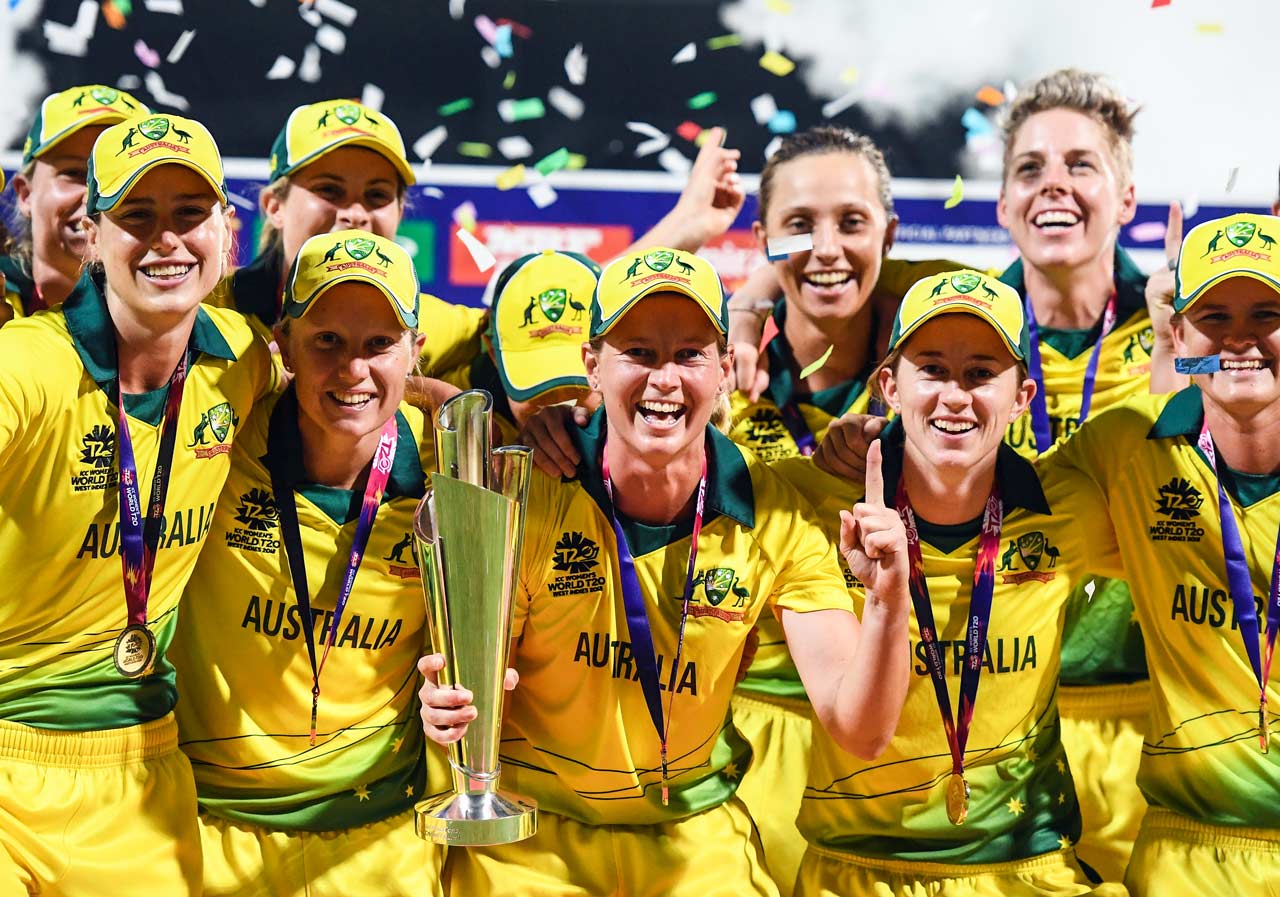 COVERING THE CRACKS
The feeling of satisfaction stemmed from how we emerged from the low-point of that semi-final loss to India at the World Cup. Before that match, we'd been able to cover over the fact that we weren't playing at our best.
Against Sri Lanka, one of their players made 170 against us – we weren't able to stop it – yet we were able to still win. In a way, that was a good sign. But when you looked at it more deeply, it said there were some pretty big problems there.
The same thing happened in the semi. Harmanpreet Kaur was just too good for us. We couldn't stop her. And, this time, we weren't able to escape with the win.
The fact was, twice in one World Cup we'd had a player punish us like that and one of them knocked us out. It sounded alarm bells and it ended up being the final straw for us.
What it said was that, if we wanted to be the best team in the world – which we knew we were capable of – we had to change the way we approached the game. That meant adjusting our tactics and also the way we operated off the field.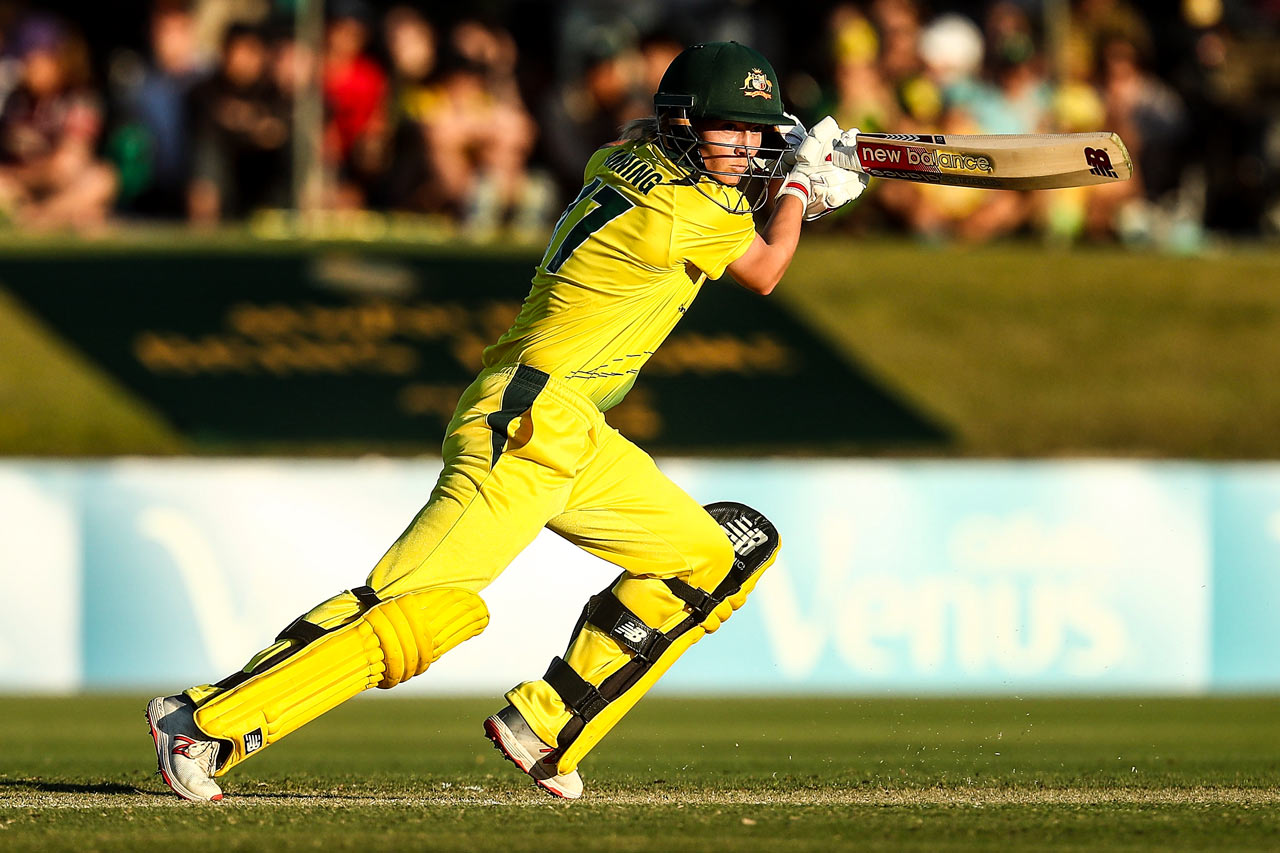 Nothing happened quickly after that loss. Everyone went their separate ways, which meant we didn't get the chance to de-brief while the hurt was still fresh. In fact, we had a whole two months to stew on it.
Our chance arrived when we assembled for a pre-Ashes camp at the National Cricket Centre in Brisbane in October. Rachael Haynes took over as captain for the Ashes and did a great job as I recovered from surgery, but I was still part of the group and keen to play a role in setting a new course.
We all got together, all the players and staff who had been at the World Cup and held what turned out to be a pretty brutal meeting. It involved watching the majority of that semi-final and picking it apart.
Our coach Matthew Mott led the way initially and our sports psych was there, too. But the good thing was, after a while the players took over and put forward some really constructive opinions and ideas.
I thought that was a big initial step forward, seeing our players take responsibility rather than relying on the coaches to take the lead, which we'd probably done a bit too much in the years before that.
Over the next couple of hours, there was some very honest discussion and reflections on what happened.
It was pretty painful, to be honest, but it was definitely a useful experience. We came away from the meeting feeling determined to forge a new path, to set out a plan to go forward with.
One of the key realisations was that we had a really talented bunch of players, but we weren't maximising our potential. The reason was that we were playing a little bit too timidly at times and not taking the game on.
We agreed that throughout the World Cup we'd left a bit out there on the field. We didn't take risks. We discussed how the game was moving forward quickly and that, if you're not willing to take chances and find your potential, other teams will move past you. That's probably what happened to us.
We came up with a new way of going about it. We started to play with more purpose and more trust in our abilities. Over the last year or so, I think we've been able to demonstrate how useful that meeting really was.
More about: Alyssa Healy | Australian cricket team | Melbourne Renegades | Ricky Ponting | Southern Stars | Sponsored | T20 | T20 World Cup | Women's Cricket | Women's Sport