The line between respect & over-respect
I'm on an end-of-Premier-League-pre-World-Cup break in Toronto at the moment. The time in Canada has been the first chance I've had to stop, breathe and think about all the experiences of the last season.
Man, what a year!
Of all the lessons I've taken out of my first campaign with Brighton, the biggest one has probably been learning the fine line between respecting and over-respecting your opposition.
It's important to respect your opponent, obviously. The moment you don't is the moment you start getting complacent and making mistakes. You don't prepare as best you can. You're too comfortable.
Over-respecting your opponent is different. That's when you get awestruck by an occasion or a team or a player. You start overthinking things. You get distracted by the things you can't control – who is playing striker, how they're going to come at you – rather than focusing on your own game. Being balanced. Finding your own rhythm. Preparing for the next shot. You end up giving your opponent more space and time on the ball instead of pressing and getting in their face.
When you're over-respecting your opponent, you're playing against the 'grand' Messi, or the 'great' Özil, or the 'incredible' Pogba. When you're respecting them, they're just another good footballer you are trying to stop.
I've learned this year that all these big-name players are human. That might sound obvious, but it's actually a massive realisation to arrive at in my profession. When you're face-to-face with the modern greats of football in high-pressure moments, and you see them experiencing difficulties under pressure just like you are, it changes the way you look at them.
Let me give you a couple of examples.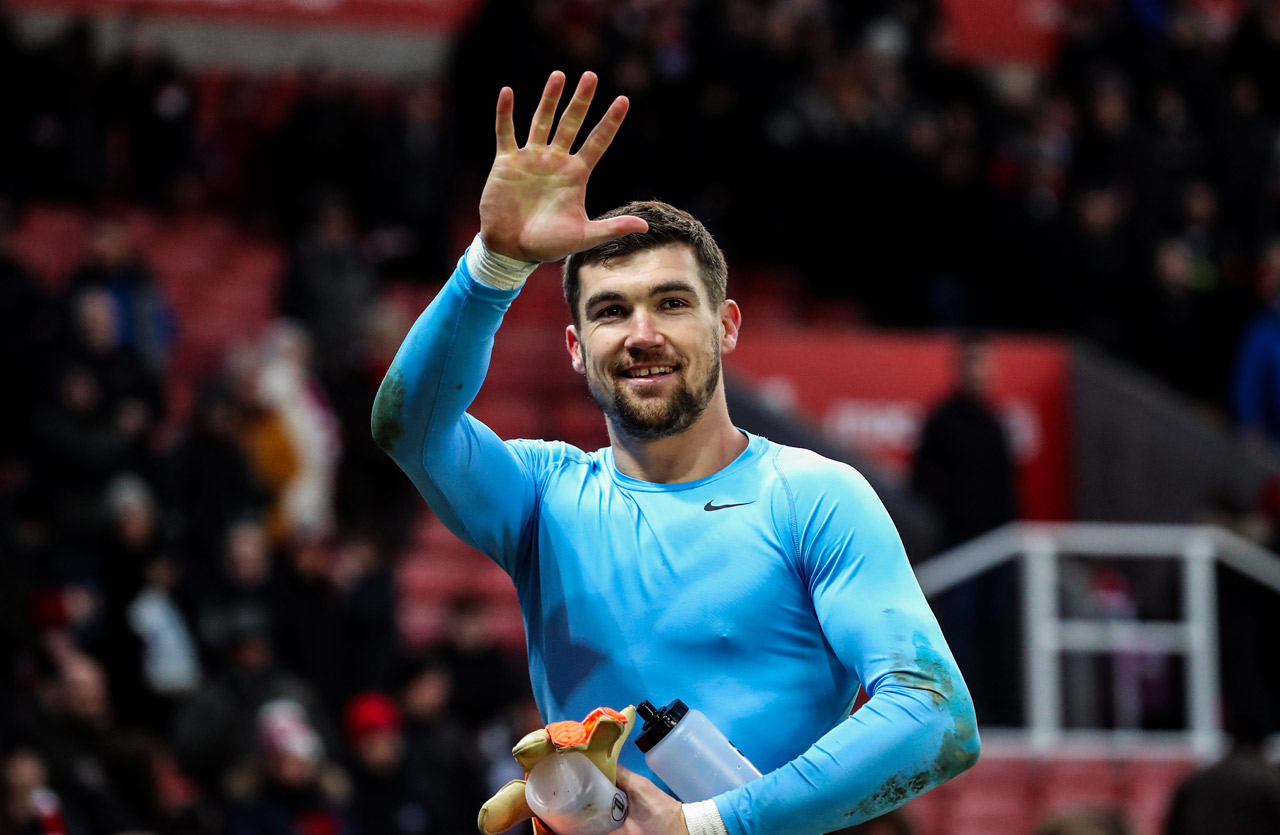 OVER-RESPECT
It was a semi-final, first leg, of the Copa del Rey in February, 2016. Valencia away to Barcelona. Camp Nou was heaving.
We lost 7-0. Luis Suarez scored four. Lionel Messi scored a hat-trick, including his 500th career goal. And Neymar was just as unrelenting. They were coming at us all night and getting clear shots at goal. You could say that our defence wasn't great and all that but, let's face it, no matter how it happens, when a team ships seven goals everyone looks at the goalkeeper.
I felt I could have and should have done better with a few of the goals. I was disappointed with the first one – we lost the ball on half way, Neymar sent through a neat pass and Suarez shot across me from the right. It was an opportunity to make a really good save and get the confidence going. Against these big teams, the longer you can hold them out from scoring the first one, the more chance you have in the game. But Suarez beat me.
The next three – a bullet from Suarez and two from Messi, both set-up by lovely backheel passes – I had no chance of stopping. But the goal from Messi that made it 5-0? My head went after that. We turned the ball over in the box, Messi hit it hard with his left foot and beat me at the near post to complete his hat-trick inside 75 minutes. I remember punching the ground in anger.
I lost my way after that. I had been caught up in all the aura and reputation of Barca and now I wanted it to end. Suarez scored two more goals – a header from a cross and another shot that deflected in off the post – before it was finally over.
My mates say to me, 'Oh, what a great time. You played Barcelona, man! It must have been so sick'. It wasn't. I want to go through games like that believing I played well.
Straight after the game, I wanted to play them again. I was desperate to get another crack and maybe redeem myself a bit. If that opportunity were to arise again, I know I would approach the situation differently. I would focus on my own preparation and performance. I wouldn't waste time and energy over-respecting my opponent.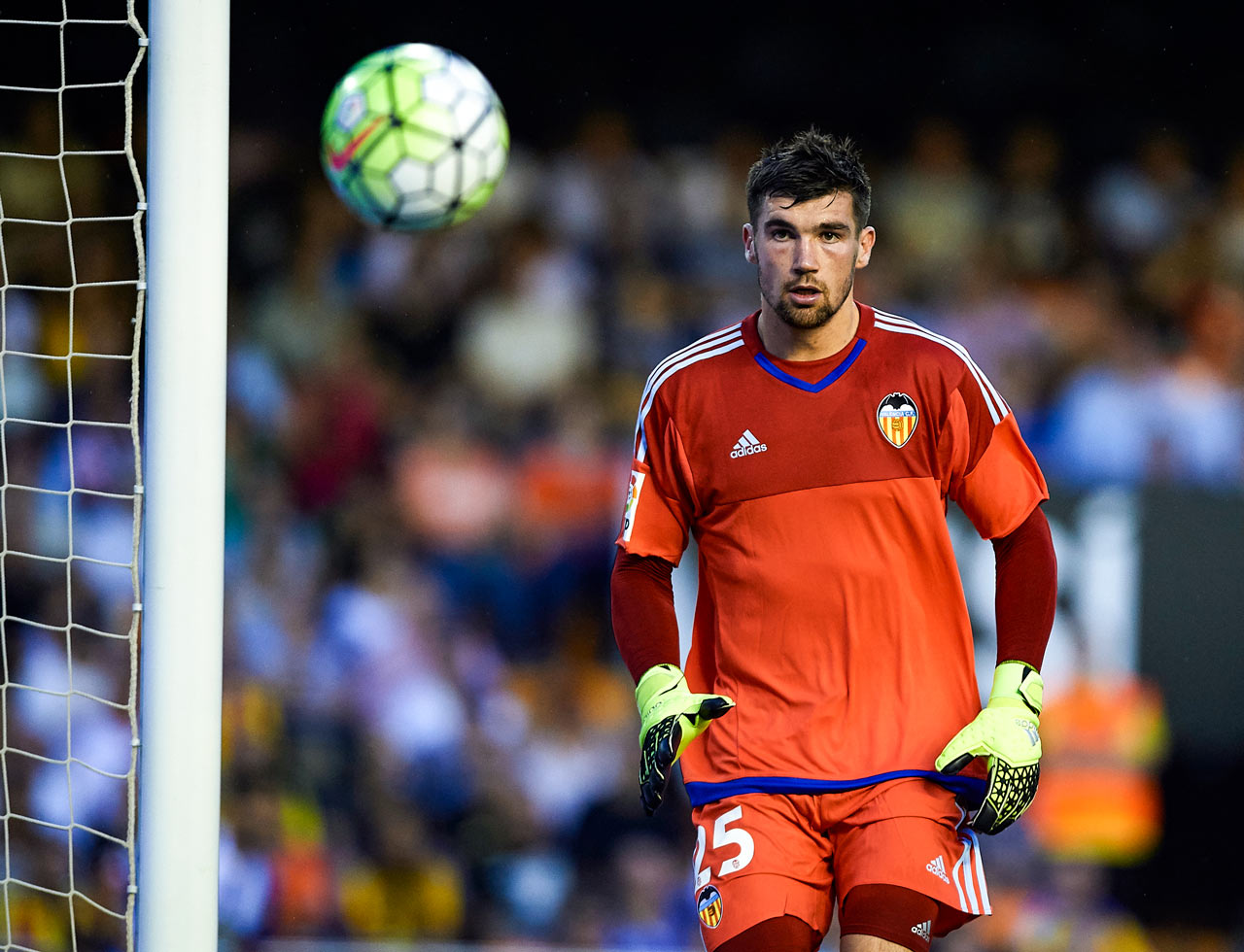 RESPECT
Now fast-forward to May 5 this year. Brighton versus Manchester United at the Amex. Third last game of the Premier League season. We still hadn't avoided relegation. We'd had a disappointing block of games against Leicester, Huddersfield and Crystal Palace where we had come away with only a solitary point. And our last three opponents were Manchester United, Manchester City and Liverpool.
When a big club like United plays a little club like Brighton, no one expects much from the underdog. But do you know what? I fully expected we would get a positive outcome that day. The experiences I'd gained over the years – and everything I was seeing in the team – told me a good result was very achievable.
It all comes down to experience and self-belief. We had beaten Arsenal earlier that season and earned two hard-fought points against Tottenham and Burnley in the fortnight immediately leading in to the United game. We had created our share of chances against Leicester, Huddersfield and Palace, but we weren't clinical enough in front of goal. We had cleaned that side of our game up against Spurs and Burnley. We were in a good place as a team.
Entering the United game, I wasn't getting caught up in the Marcus Rashfords, Juan Matas, Anthony Martials or Paul Pogbas in front of me. That might have been the case a few seasons earlier. But here, in this game, it was all about respecting my opponents by being as prepared as I could be to stop them.
When you're face-to-face with the modern greats in high-pressure moments, and you see them experiencing difficulties under pressure just like you are, it changes the way you look at them.
There wasn't really a moment in the United game that stands out. I remember everyone fighting. It was an arm-wrestle. We had a few chances and David de Gea pulled off some amazing saves. They had a couple of chances and I was able to contribute to the team at my end of the field.
Pascal Groβ scored a goal where the ball didn't hit the net. The referee saw it cross the goal line, so there was a bit of a delay before we realised we had scored. It was like a little silence and then bang! We managed to hold on for the last half an hour and close the game out.
As soon as the final whistle blew, our emotions ran wild. Brighton were officially staying up. We were all jumping around, celebrating, hugging. It's special when you knock off one of these big teams and even more so when there's much riding on the result.
It's a memory I'll carry with me for the rest of my life.
? "I've contributed a lot and taken my game to another level – and we've achieved our overall objective."@MatyRyan reflects on the season… ??#BHAFC ?⚪️

Read ➡️ https://t.co/iQQ4LS7fpN pic.twitter.com/0Tajz6neEl

— Brighton & Hove Albion ⚽️ (@OfficialBHAFC) May 15, 2018
HIGHS & LOWS OF A RELEGATION BATTLE
The stress of a Premier League relegation battle was a new experience for me.
There's a feeling of greater consequence with each result. When you're pushing to win a title and lose, OK, you miss out on a great moment. But losing in a relegation battle is much harsher.
You could be out of the league. That's tens of millions of pounds leaving the club. They're faced with the challenge of going to the Championship and fighting hard all over again to go back up. You might be on the move.
It's not a pleasant feeling.
Being single and on my own over here, I struggle to disconnect from football in my down time. Other players with families or partners have things to keep their minds occupied. It varies from individual to individual.
You ride the highs and lows of not only your own results, but also of the teams around you on the table. Each time, your mind momentarily fast-forwards to the end of the season and runs through all the scenarios. Is the club going to be relegated? Are we staying up? What would that mean for me?
You snap out of that thought process pretty quickly and revert to your normal routine, but it does keep popping up. It just demonstrates how much the whole thing means to me. I left my family and my home behind to pursue this career.
That tells you how close football is to my heart.
When you're pushing to win a title and lose, OK, you miss out on a great moment. But losing in a relegation battle is much harsher.
All the little moments in a relegation battle feel like they're magnified a thousand times over. We missed a penalty against Leicester. We got a red card in the last ten minutes against Huddersfield. We conceded two goals in the first few minutes against Palace. You feel a sting with every one of those incidents.
But the good moments are also amplified. We played with a real sense of togetherness against Tottenham. In a crucial stage of the match, Harry Kane played a pass into Son Heung-min, who found a bit of space in the box and shot. I managed to get down and save it.  As soon as I stood up, the referee blew halftime. To have conceded then would've been tough. The reaction of the crowd was huge. I was pumped.
It was the same against Burnley. There was a moment in that game where a free kick came in and the ball sprayed across the box. I was working my way across the line for a 50-50 with one of their strikers. I managed to get between the goal and him, and stop it.
It's hard to describe what happened next. The ball was popping around, I reached back and pretty much shat myself. I thought I was going to throw the ball into my own net. But the spin of the ball, or the way I wrapped my hand around it, kept it out. It was one of those weird things.
Tensions rise, tensions fall. You're riding the emotion along with the fans right up until the end.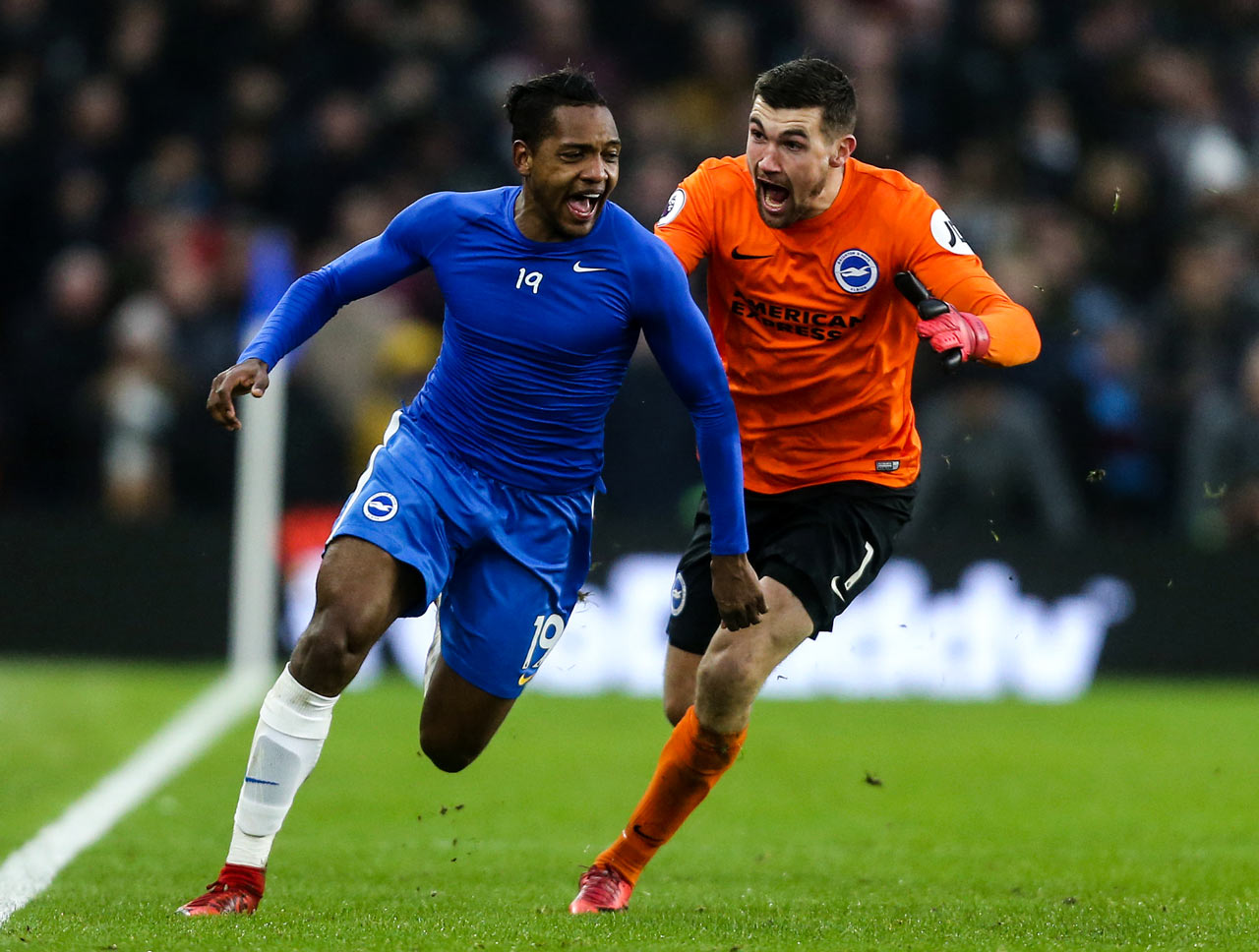 WHAT'S NEXT
I've written here before that Mike Conway – Sydney FC's emotional intelligence, resilience and mental agility coach – was a huge factor in helping me turn the corner after a difficult start to the season. I stopped overthinking and could feel my form turning around when I started putting his systems in place.
After a shaky first few games, it ended up being my best year as a professional in terms of my form and the level I've played at. I'm proud of that. There have been many moments I'll remember for the rest of my life – victories we've had, saves I've made, survival.
And now I have a World Cup to look forward to.
I'll be sharing my thoughts on the Socceroos, Russia and the lessons from Brazil four years ago in my next column.
More about: English football | Lionel Messi | Manchester United | Neymar | Socceroos | Sydney FC