I wasn't sure Graham Arnold wanted me at first.
I'd signed my first senior contract with the Mariners under Lawrie McKinna and John Crawley, just before Arnie had joined the club. I hadn't come through the Australian Institute of Sport or played in state teams like a lot of other top young players. I wasn't one of those kids everyone talked about.
I wasn't even convinced Arnie knew who I was.
The A-League season started and I was on the bench for the first three games. Then Jess Van Stratten went down injured the day before our round four game against Sydney FC. I was told I was going to start and went through all my preparations. But when I met up with the team bus at the servo in Turramurra on game day, I noticed Paul Henderson was aboard. He had played overseas and was back in the NSW Premier League. Was Arnie bringing him in over the top of me?
It wasn't until I arrived at the ground and saw my name on the board that I knew I was starting. I was pretty nervous. I started off well, but I made a mistake before halftime that cost us a goal. The ball was crossed in from our right-hand side defensively – Sydney's left-hand side – and it was travelling pretty fast at shoulder-height around the near post.
Patrick Zwaanswijk was in front of me and I called, 'Away!', wanting him to clear it because it was an awkward ball. But he didn't and I was left scrambling. It spilled into the box and Rhyan Grant tapped it in. We equalised later and the game finished 1-1.
I was worried that would be it for me, that I'd blown my big chance, but Arnie stuck with me the next week against Melbourne Victory at Bluetongue Stadium. I played solidly, nothing spectacular, and we won 2-0.
I remember walking off the pitch after fulltime and Arnie standing there near the sideline. He looked over at me and said, 'It's now your position to lose.'
It was a massive confidence booster for me. It gave me belief that I belonged at this level. I started every game from there on. I'll never forget those words as long as I live.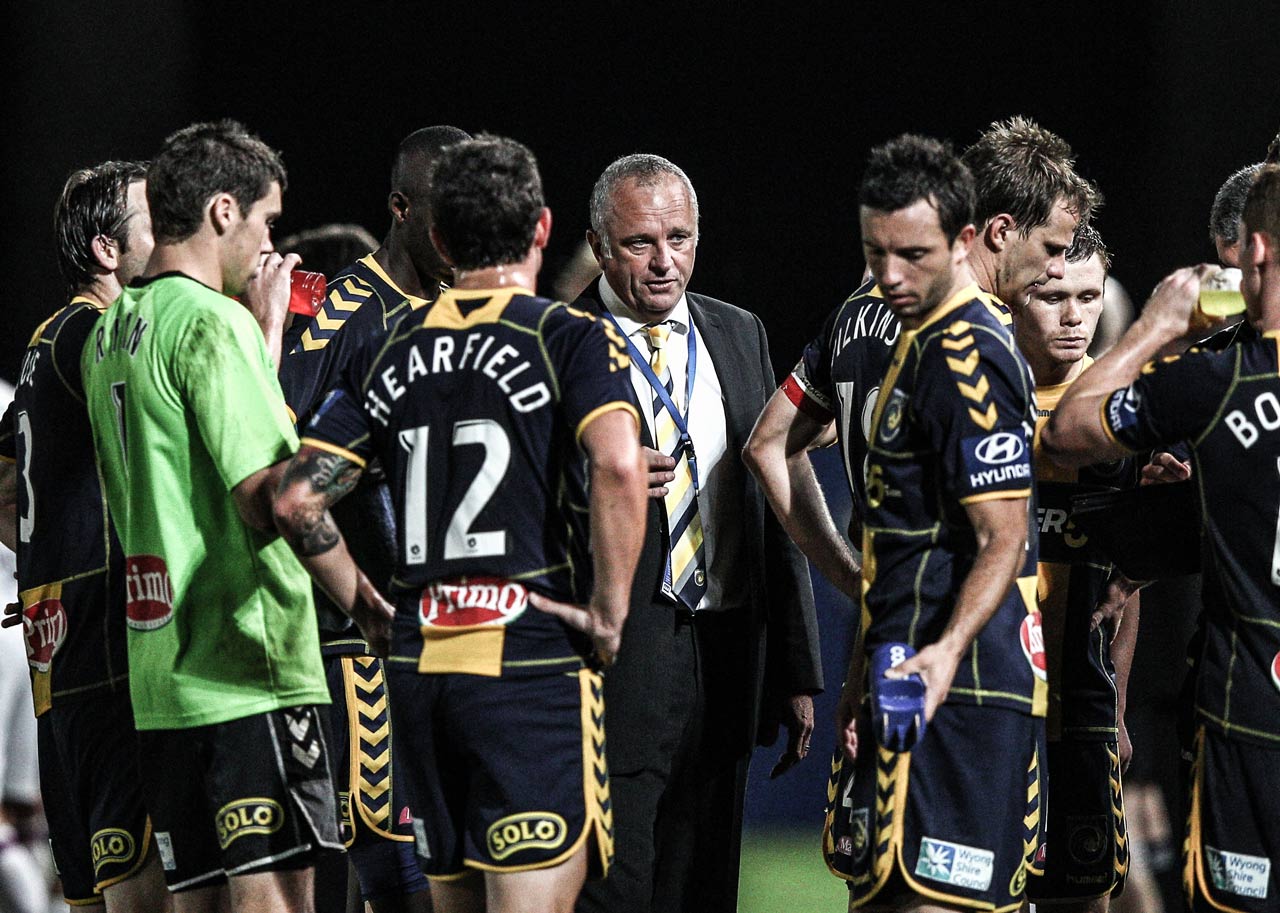 DIPPING INTO HIS OWN POCKET
Mustafa Amini, Tommy Rogic, Danny Vukovic and I were having lunch at the same table in camp a couple of days ago. We shared a few memories and laughs about Arnie and our time together at the Mariners.
They were great days.
Arnie played a huge role in shaping us into the players we are today. To have the opportunity to play under him again on the international stage really excites me.
In Arnie's own words, he wants this to be the most successful Socceroos side that has ever been. When you look at his track record of success – the way he's built winning teams wherever he's gone – you'd back him to deliver.
He obviously has a lot more resources at his disposal these days than at the Mariners. Vuka told the story at lunch about how, before Arnie arrived in Gosford, the squad would sometimes drive all over the Central Coast to find public parks to train at, or even hire mini buses to take them to training venues in Sydney.
I certainly remember the times when the owner didn't have enough money to make payments to players and Arnie had to dip into his own pocket to look after us.
The Mariners had less money than pretty much every team in the league, but it didn't matter. Arnie knew what he wanted to build on the strong foundations set by Lawrie McKinna. Lack of resources was never used as an excuse.
That environment suited me. My sister and I were raised by a single mum and we were used to scraping by. Mum had to budget everything and pay off football fees and school fees in instalments because there wasn't much money around. The situation at the Mariners was very familiar to me.
We created some incredible memories together back in the Gosford days and we have the opportunity to do it again, starting with the Asian Cup.
Under Arnie, Central Coast won trophies nearly every single season. He was like no one I'd ever met. He was a control freak, but in a positive way. He had learned so much through his life in football as a player and manager and he had strong beliefs about what made a successful football team.
The lengths he would go to instil those within the set-up was quite incredible. He was very hands-on. 
He wasn't just about coaching, either. He would devise and submit plans for the Centre of Excellence, assemble the right infrastructure for players, build a team identity and ensure that, on a very human level, he knew every one of his players inside out.
He wanted to know what was going on in our lives so he could help us on the field and off. He was a great tactician and a great man-manager. Most coaches are one or the other. Arnie is both.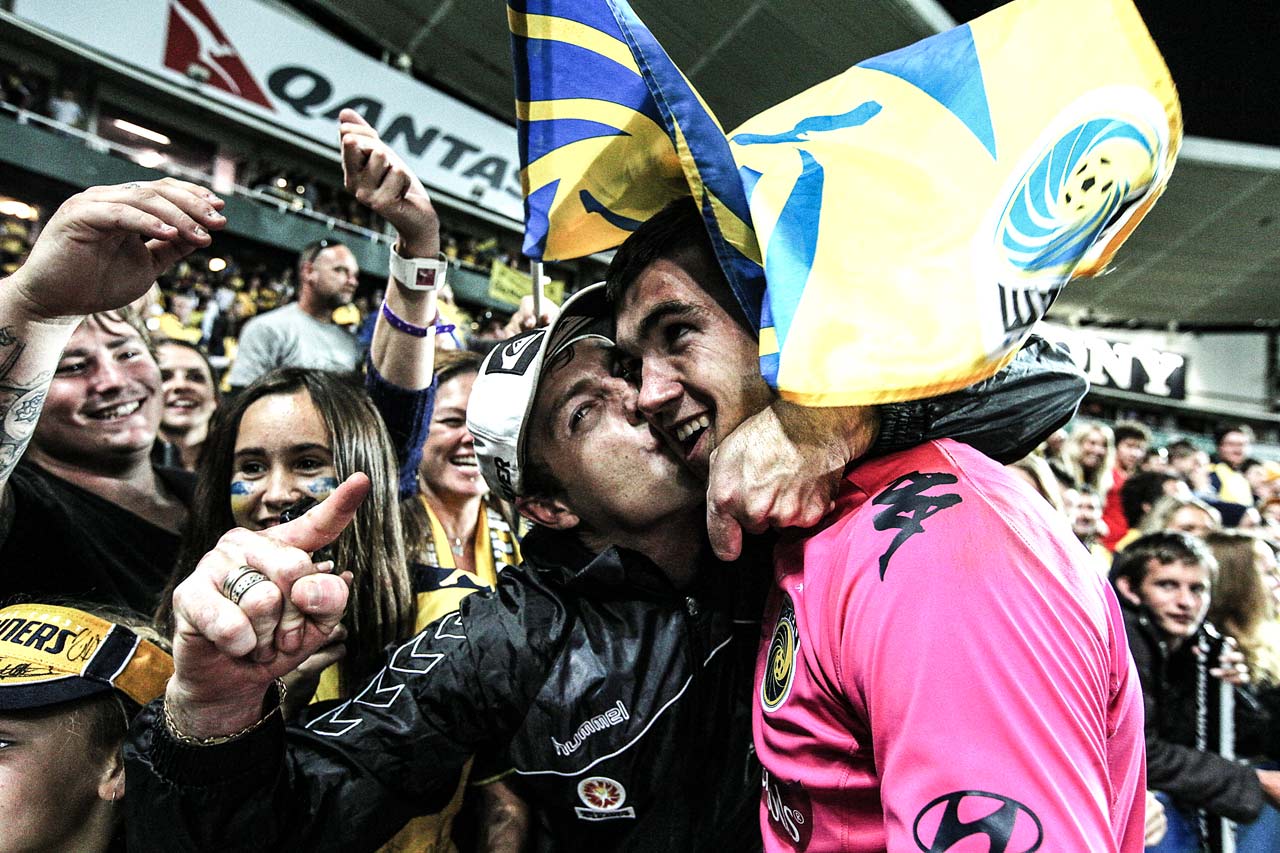 Over the years he became a true mentor and someone I often turned to for advice. In my first season with the Mariners he told me, 'You should aspire to play overseas but you're not ready yet.'
After my second season, I went on a trial to Tottenham and West Brom. He advised me to play one more year in Australia then look at a league like Belgium or Holland where they were more likely to play a 'keeper with my resume.
'There will always be a contract here on the table for you if nothing comes up,' he told me. He called his contacts in Europe to help me out. Eventually, Club Brugge came in with an offer. He could've been selfish and tried to keep me at the Mariners for another season but instead he said, 'Get it done. It's a great opportunity. Go, go, go.'
Our relationship kicked off again when I first arrived at Brighton.
He saw me on TV and noticed I was having a difficult period. It meant a lot that he cared enough to call me after all those years. He introduced me to Mike Conway, who worked with him at Sydney FC as their emotional intelligence, resilience and mental agility coach, and I haven't looked back since. His advice was exactly what I needed.
More about: A-League | Asian Cup | Central Coast Mariners | Coaching | Graham Arnold | Leadership | Maty Ryan | Premier League | Socceroos