I was waiting at the train station on my way to London a few weeks ago. A bloke on my platform recognised me. He walked up, shook my hand and thanked me for my contribution to Brighton & Hove Albion, the club he loves so much.
Sometimes, I'll be grabbing a bite to eat at Franco's Osteria, or LatinoAmerica, or Le Nantais Bistro (check them out if you're ever in this part of the world) and someone will be kind enough to give me a pat on the back and offer a few encouraging words. It's the same when I'm walking around The Lanes and The Pier, and snapping selfies after a home game at the Amex.
These little gestures are meaningful to a footballer at any time. But for me, given where I was in my career this time last year, they are especially humbling and significant.
If I had stayed at Valencia, I might still be sitting on the bench, getting no game-time, which would have been disastrous leading into a World Cup year. There was a lot of frustration and disappointment and the recurring thought, 'What am I doing this all for?'
My career had been smooth sailing prior to that point. Now that I've experienced what the other side of football is like, it makes me appreciate even more what I have here at Brighton.
It truly is a special place.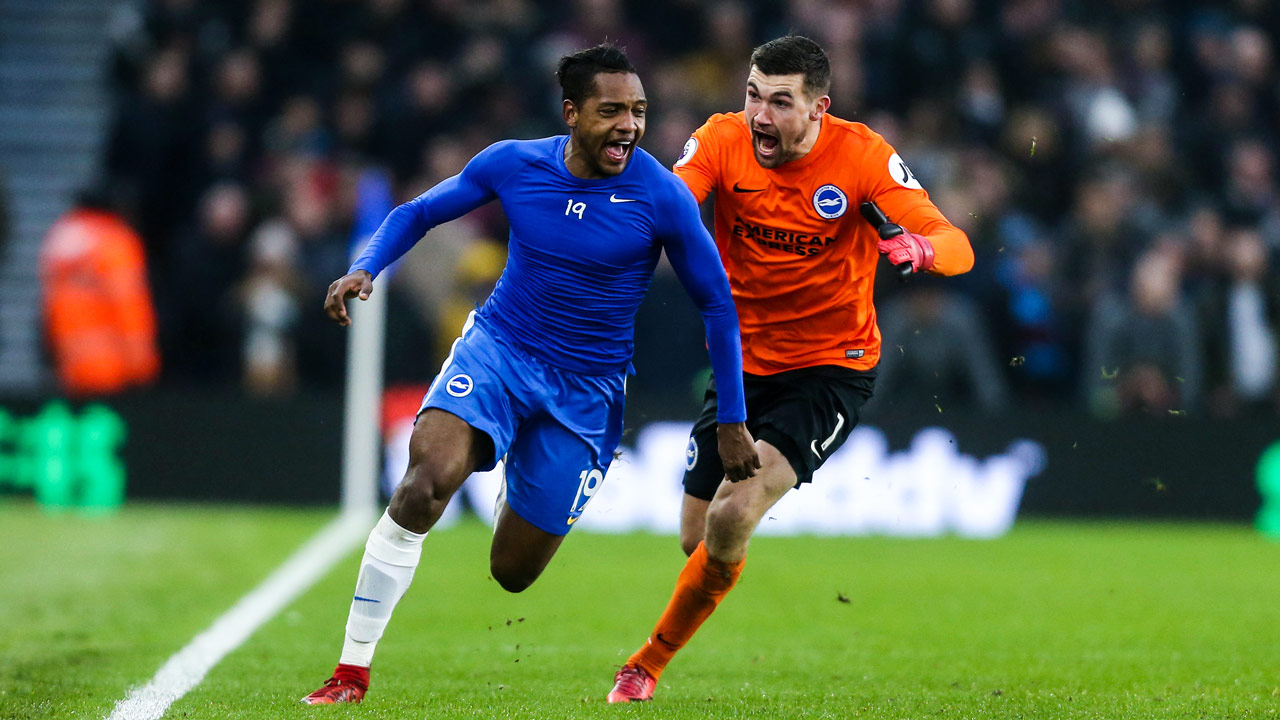 LA LIGA & LIMBO
People don't know what goes on behind the scenes at a football club. As a player, all you want is a straight answer on where you stand, but sometimes you can't get that. It's really frustrating.
I loved my time at Central Coast Mariners in the A-League and Club Brugge in Belgium. I was on a high with my career. Everything was going in the right direction, with the experience of playing in a World Cup for the Socceroos, winning the Asian Cup and joining Valencia.
Imagine being the number one goalkeeper at a club like Valencia for two, three, four or five years. It would've been unreal, everything that comes with that, but it didn't quite play out as I had imagined it and it ended up a real learning curve for me, dealing with injury and rejection and not playing.
When I got there, for the 2015-16 season, Diego Alves was going to be out injured for a while and the aim for me was to step in there for the first six-to-eight months, do really well and not give him a chance to take it off me when he was fit again.
It started well. One of my best memories at Valencia is playing in the Champions League qualifier against Monaco. I touched the ball on to the post from a shot by Bernardo Silva at a critical stage of the first leg at home in front of 50,000 crazy fans at the packed stadium. We won 3-1.
We lost the return leg 2-1, but achieved Champions League qualification on aggregate.
I played the first two games of the La Liga season, but in the second game I did my knee. That was just the start of my problems.
I had an operation and did the rehab to get back playing in four weeks, but then I had an infection. They had to operate again to clean it all out and wanted to go slower with the rehab for fear of something else happening. So it was another five or six weeks out.
The other goalkeeper, Jaume Domenech, had come in and done really well while I was out and I thought there was no way the coach, Nuno, would change things. But he was the coach who signed me and he had a lot of faith in me.
He threw me back in, but after a loss he got sacked. Then Gary Neville came in and for whatever reason – maybe he didn't want to get on the fans' bad side or maybe he just thought it was the best decision for the team, I'm not sure – he put the Spanish goalkeeper back in.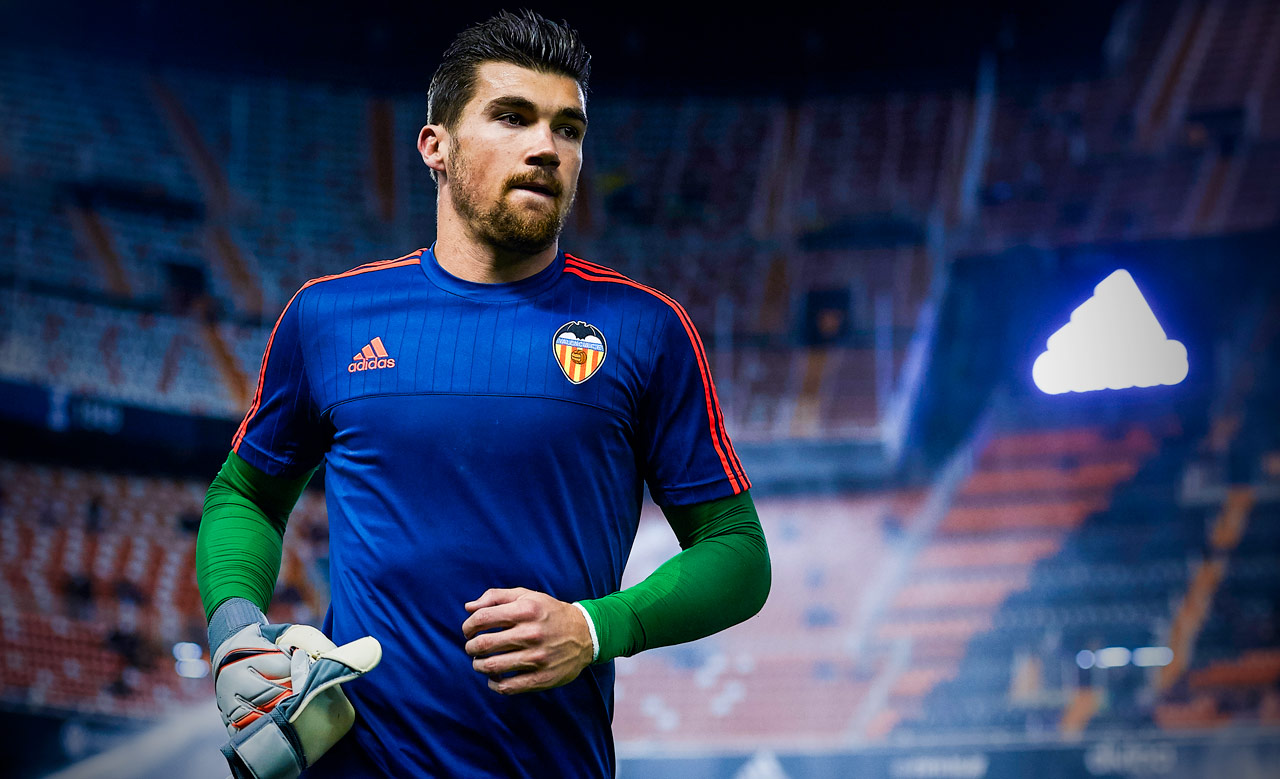 THE GARY NEVILLE PERIOD
I patiently waited for an opportunity and got some games in the Copa del Rey. I didn't get to play in the Champions League, but we qualified for the Europa League out of that and I started playing and was happy with how I was going.
Neville threw me back into the team for La Liga at one stage, but it was a difficult period for the team. I was happy with how I was playing, but we weren't winning and he was a coach desperate to find wins, so he put Alves in when he was fit again.
But it wasn't the Alves of old and Neville threw me back in for another game before I went away on international duty. I thought I'd come back and play the rest of the season out, but the day I got back I got a message from Neville saying he'd been relieved of his duties.
Another coach, Pako Ayestaran, came in and put Alves back in goal and I never looked like playing another game in that 2015-16 season.
In the summer, the officials at the club kept telling me they were going to sell Alves, but it never happened. I wanted to go out on loan in the new season, but they wouldn't let me.
If I had stayed at Valencia, I might still be sitting on the bench, getting no game-time, which would have been disastrous leading into a World Cup year.
I played the first two games of La Liga because the transfer window was still open and I was told they were planning like Alves wasn't going to be there. But after the international break at the end of August, I went back to the club knowing the transfer window had closed, they hadn't sold Alves and the coach wanted a meeting with the three goalkeepers.
He said, 'We've got three good goalkeepers and you've just got to compete with each other.' First game after that, Alves was in goal and I was on the bench.
What can you do? My agent, Mikkel Beck, and I wanted me to leave if I wasn't going to be playing, but the club kept saying, 'You're going to be number one, we're going to sell Alves'. That never happened and then it turns into the coach's decision who plays.
I just didn't get it. The club was telling me one thing, but the coach at the time – and we had four that season, including one interim coach for a week – was free to do what he wanted and he obviously thought Alves was the best man for the job.
All I could do, right up until the January transfer window, was try to prepare for the international games and keep in the best possible shape for those.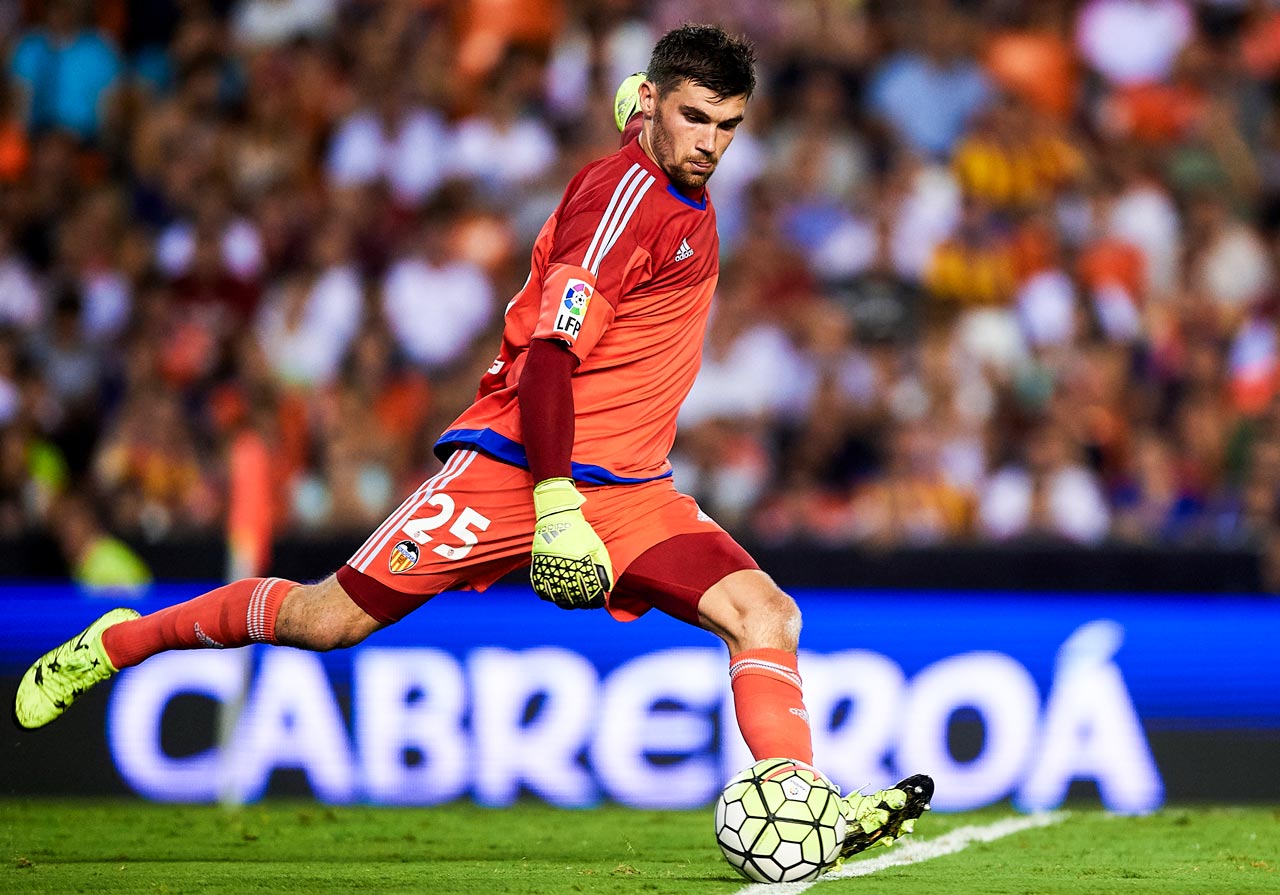 'YOU'RE NOT GOING TO ACHIEVE MUCH BY SULKING'
I was frustrated and fed up and it wasn't doing my career any good. But I still had to fight to get out of Valencia on loan to Genk in January, so I could get more game-time.
The whole thing taught me you can't take anything for granted and you certainly can't believe everything people tell you, even when they tell you over and over again. You don't realise how special things are until they're taken away from you.  When you're not playing, you miss it so much and I promised myself that when I got back in that situation of being the number one goalkeeper, I would work even harder and go to levels I haven't been to before.
There had been days at Valencia where I spat the dummy and asked myself, 'What am I training for? I'm throwing myself around for nothing', but that's when I turned to Mile Sterjovski, Pedj Bojic and Timmy Cahill and other guys I knew had been in similar situations.
The thing that strikes me with Timmy is how he uses history to drive him on. He instils this within himself – to keep pushing, keep achieving his goals. Many athletes talk about it, but there's something unique about it with him, something that sets him apart, and that's probably why he's had the amazing career he's had.
I spoke to Mile and Pedj more about my specific situation at Valencia. The message from them was strong and consistent: 'You're not going to achieve much by sulking around, you're not going to improve as a player. Stay professional, work hard and keep yourself in the best physical and mental state possible because you don't know when your next opportunity is going to come.'
I was frustrated and fed up and it wasn't doing my career any good.
I listened to them all. It was good having a club like Genk coming in and wanting me. I needed that. I wasn't willing to risk my place in the national team by staying at Valencia. I was humble enough to know I had to perform and earn the right to be out there – week in, week out – for Genk, but I thought they respected me more.
I originally wanted to stay in Spain and go out on loan there. Osasuna really wanted me, but Valencia didn't want me to strengthen a rival team because at that time in January there were only 10 points separating Valencia and Osasuna on the table.
That was another frustrating thing. Valencia kept telling me, 'You're a great 'keeper, there's no way we're going to let a keeper of your quality go to strengthen another team we're competing against', and I'm saying, 'Well, play me here at Valencia then'. It was all very confusing.
Things came to an end in Genk and Valencia announced another new coach, Marcelino, and my agent and I were waiting to see what the plans were. But we weren't hearing anything from the club.
At the same time I was getting interest from other clubs, asking what my situation was, and it was a good tactical approach from my agent that finally made things happen.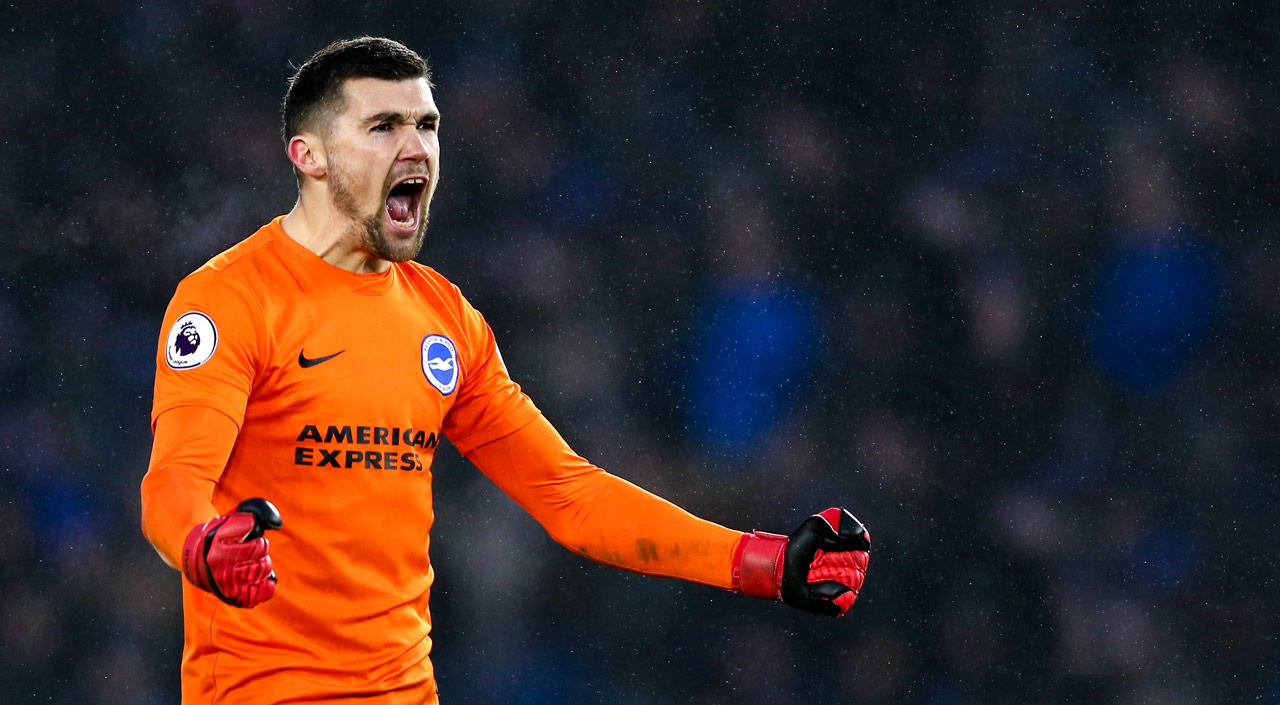 HOW I LANDED IN BRIGHTON
Brighton was one of the clubs asking questions about me and he told them to contact Valencia and ask what the situation was with me. That way the answer would be clear. Valencia would either say, 'He's not for sale', or 'OK, we'll listen to offers, let's have a meeting.'
Valencia's answer to Brighton was, 'Come and meet next week'. Valencia contacted my agent and said, 'We've decided to listen to offers', and he said, 'So Maty is for sale then? You don't want him?', and they were like, 'Oh, no, it's not like that, but any player is available for the right price.' The writing was on the wall.
The thing with Valencia is that they've had problems with the UEFA Financial Fair Play rule. The amount of money clubs spend on players needs to be in the same ballpark as the amount they earn from selling them, but Valencia were way over that so they needed to sell players to be able to spend again.
My understanding is that, in the end, that was the reason behind them selling me.
My agent used to be teammates at Middlesbrough with Ben Roberts, who is now the goalkeeping coach at Brighton. Ben had scouted me for a couple of years, from what I understand, and really stepped up his efforts to follow me when I was at Genk and Brighton looked more and more likely to gain promotion. He thought I could perhaps make a worthy addition to their squad.
That level of support from someone like Ben meant a lot to me. We've become good friends, as has the whole goalkeeping group.
It took me a while to get over the Valencia experience. When I first arrived at Brighton, I was determined to shake off the bad memories of the past year, work as hard as was humanly possible and prove myself in the best league in the world.
I always have high expectations of myself. I'm my own harshest critic. In the early days at Brighton, I didn't feel like I was meeting those expectations in terms of my performance. That got me overthinking and starting to doubt myself.
Graham Arnold picked that up straightaway watching me on TV. He called me one day, out of the blue. He knows me inside-out after our years with the Mariners and he could tell I had the look of someone who wasn't believing in himself. He told me what he was seeing and it pretty much nailed how I was feeling and the struggles I was going through.
He put me in touch with a friend of his, Mike Conway, who works with him at Sydney FC as the club's emotional intelligence, resilience and mental agility coach.
The work I have done with Mike has been a huge factor behind my form and general happiness this season. It keeps me on the straight and narrow and gives me the tools to bring my best every week. It's been massive.
THE MAYHEM AFTER THE MATCH
The relegation battle this season is intense and I'll give everything I've got to help ensure Brighton stays in the Premier League. Hopefully, the point we secured against Stoke last weekend will turn out to be important in keeping us up.
I'd pretty much been a spectator the whole match. Stoke had one shot on target and scored. I was pissed off with myself. I felt like I hadn't been able to help the team. We had dominated the match and I thought I was going to walk away from it disappointed that we hadn't got the three points.
Then everything went crazy in the last five minutes. Stoke had three certain opportunities to score and we managed to keep them out on all those occasions, including a penalty save off Charlie Adam.
There was a bit of mayhem with the fans celebrating after the match. Why wouldn't there be? Stakes are high at this time of year and every point is crucial in our bid to stay up.
I love the bond I have with the fans here. There's a song they sing about me called 'Maty Ryan Socceroo' (to the tune of 'London Bridge Is Falling Down') and it takes me back to the great days at Brugge and the brilliant relationship I had with the supporters there.
It's the fans that make big games big. We provide the entertainment on the pitch, but they're responsible for everything else – the passion and the atmosphere.
When folks on the train to London, in the restaurants of Hove and on the streets of Brighton tell me how much the club and I mean to them, I let them know how grateful I am for everything they give to us.
Their time. Their hard-earned money. Their hearts and souls (and vocal chords!).
No league in the world exists without them. They're role in the big picture of professional football is every bit as significant as the players, the coaches, the support staff and the media.
The respect of the supporters isn't one-way with me. It's mutual.
More about: English football | Graham Arnold | La Liga | Maty Ryan | Socceroos