There are three games to go in the Premier League season and plenty at stake at both ends of the table.
At Brighton, our focus is firmly fixed on our next opponents Newcastle and to take our next big step towards safety. Obviously, the plan is to achieve our safety as soon as we possibly can and the home game against Newcastle is of massive importance for this. I'm looking forward to being back at home at the Amex and using the bit of momentum we've had from our last two performances, coupled with our home support to go out and do what's needed to be done.
After Newcastle, it's Arsenal away and finally a game against Manchester City that could decide the title, as well as our Premier League fate. I hope by the time the Man City game comes around we will have done what's needed in securing our Premier League future.
Fingers crossed come that last game, the pressure of relegation is no longer there and we can go out and enjoy the occasion. I choose to have a positive outlook and I always visualise positive things and us being successful.
The thought of relegation is obviously a scary one but at the same time I don't give it too much thought because I'm focusing my time and attention in order to help us be safe and secure our premiership football again for next season.
Earlier this season, I was asked who I thought would be the Premier League victors this year and I went for a top three in the order of Man City, Liverpool and Chelsea. It's going down to the wire with three games to go, and if my tip is slightly off, and City don't win it from here, Brighton might have something to do with it.
Both City and Liverpool are ticking off all the boxes in their title chases. You're waiting for one to stumble but it hasn't occurred yet, which is why they deserve to be where they are, fighting it out at the top.
At the moment, I'm an onlooker to the race but well aware and excited that perhaps Brighton can influence the drama of it all on the final day against City. I keep thinking of that infamous day seven years ago when City, through Sergio Aguero's goal, beat QPR to win the title with pretty much the last kick of the season.
It's an exciting prospect to have them as the last game. Any time you come up against a big team, you want to make the memory as sweet as possible by being successful against them.
There are three games to go but if it comes down to the last day again, we know we'll have every Liverpool fan in the world in our corner.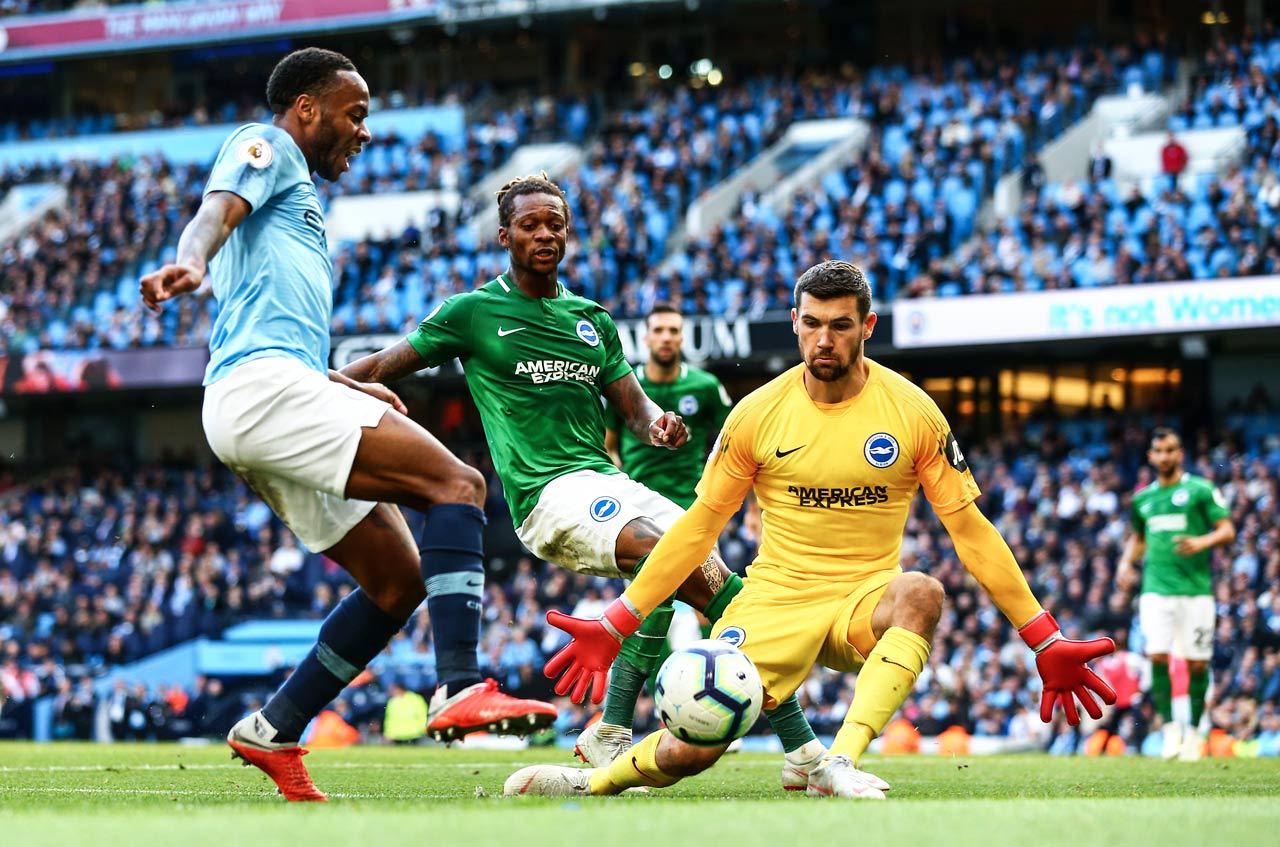 OUR LIVELIHOODS WILL BE AFFECTED
All players are people at the end of the day, and we approach things in our own individual ways. As the season develops, some are more open with their emotions and how the situation affects them. Others who control their emotions a little bit better, are a bit more closed off.
Deep down everyone is committed to getting the job done. It's our livelihoods that will be affected but there are wider issues when you are representing the area, the proud history of the club here, and striving to be part of the continued success of the club. Nobody wants to be part of a relegation, so we're doing everything we possibly can to make that a reality.
After our previous two performances – a clean sheet at Wolves and a late 1-0 loss to Tottenham – there's a feeling around that we've turned the corner and there's been added optimism and positivity as a result. We weren't playing too well, the results reflected that, and it was getting a little bit nervy and anxious with what we were producing.
Any team has ups and downs and dips and rises in form and that's been my experience all along in the Premier League. It's about momentum shifts – momentum in a positive way or a negative way.  The two seasons I've been here now there have been patches we got a roll on, getting wins, being right in matches all the time, to patches when we just don't seem to get the luck of the bounce or be in the match.
It's our livelihoods that will be affected but there are wider issues when you are representing the area, the proud history of the club here.
Recently we've been experiencing the negative side but, earlier in the season, we experienced the other side which has helped us be in the position we're in which is still in a strong position to be safe. The fans, above all, have stuck with us. They have stayed behind us and continued to support us, virtually 100 per cent. On rare occasions, I may have encountered someone who is understandably a little more agitated, and rightly voices their opinions about the situation, but I can completely understand where they're coming from and really respect their passion for the club's success. 
Fans understand you can have a bad day but they're right behind us, still turn up and make it a pleasure to play for the club. The bond between the playing group and fans is a strong one and we recognise the influence they have on us, and their importance. Ever since I've been there I think close to every home game has been sold out, and the away sections are always full when we travel. In our FA Cup semi-final this season, our supporters' section was crammed with 35,000 fans. The support they've had for us is second to none. They've been the cornerstone of the club since long before I arrived and we love celebrating our successes with them.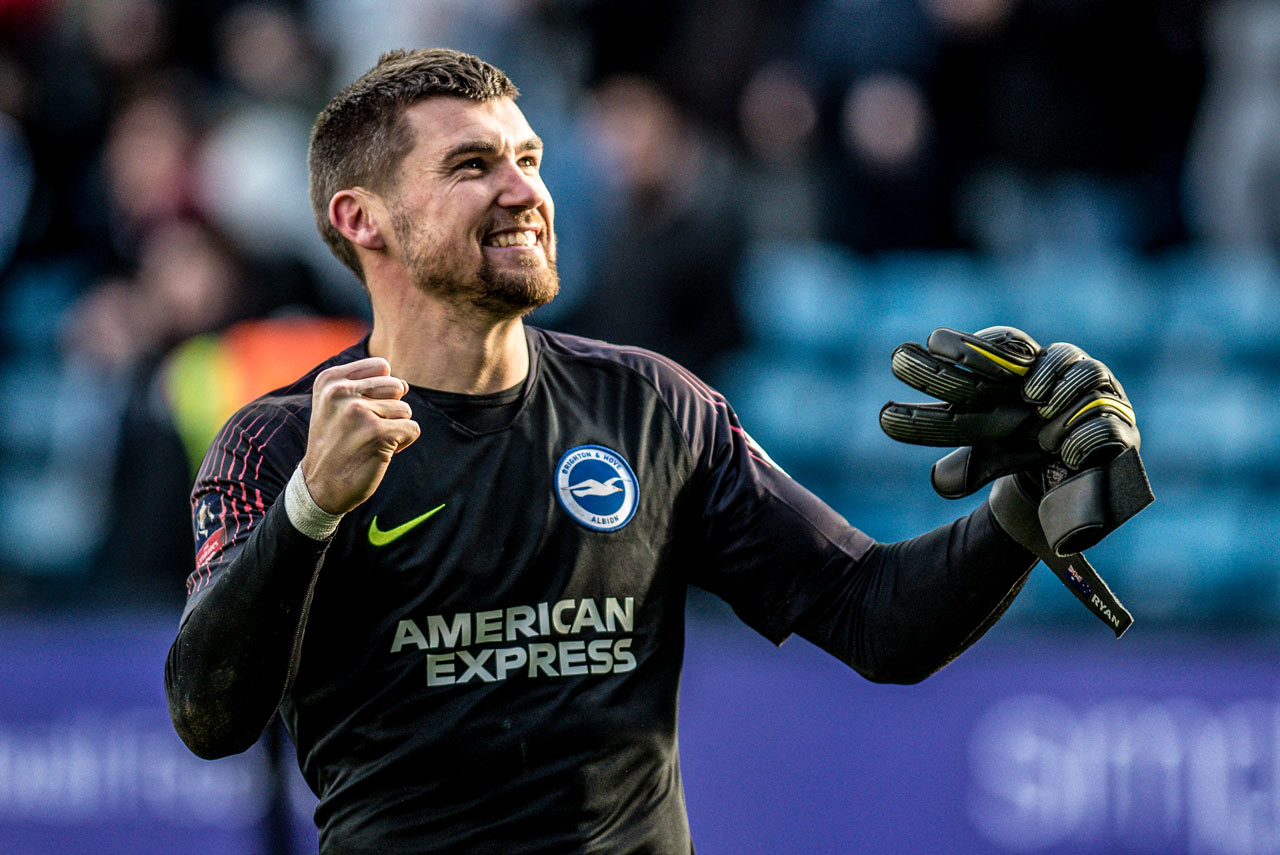 MUM COPS IT WHEN I CALL HER
Anyone who knows me well knows football dictates me, and my moods, and who I am. I don't have any distractions around me. I don't have a partner, no family over here. I don't have any pets. I live alone. The rest of my family and childhood friends are on the other side of the world, so I don't have an abundance of visitors. I don't mean I see family and friends (or dogs) as distractions in a negative way. Sometimes I think it would help to have distractions to get my head out of football.
For me, flying solo is almost all I've ever known. Playing in Australia, I was closer to my family. But even then, when I was playing for the Mariners, me and my best friend at the time – Bernie Ibini – were living up the coast fending for ourselves in my family's little caravan. That was a good learning experience in terms of what European football can be like in terms of learning to look after ourselves, learning how to cook and clean.

There's not one way to live a life. Everyone does things differently. If there's a footballer who's lucky enough to have found his soul mate or partner early on, has a family and able to balance football and family – I'm not saying it can't work. But this is all I've ever known, it's how I've been my whole life.
There's been times where I thought I'd love a dog to help as a distraction.  Sometimes I wonder if I had a partner if things would be different, and then I think I'd worry, if I had a partner how they'd handle some of the stroppy moods I get into sometimes when we don't win.
I'm someone to show my emotion and vent quite a lot, so I joke that my future partner would have to be someone with thick skin! My mum cops it sometimes when I call her and she can tell I'm frustrated. She's that person I can lean on and vent to and let out my frustrations a little bit. I can come across as a bit emotional and full-on and over the top sometimes, but she understands how I am and how much it affects me.
When there are tough moments I struggle to disconnect from football. And separate my personal life away from my football life. They are so connected. It can get me down a little bit, my quality of life can be a little affected. When the shoe's on the other foot and it's going well and I'm enjoying it, then I'm on top of the world and life can't be any better. It's about finding the balance. It's all I've ever known to be this way and to give every aspect of my life towards it. Every bit of energy towards my football.
More about: A-League | Central Coast Mariners | English football | Liverpool | Manchester City | Maty Ryan | Premier League | Socceroos