It was our Victorian team end-of-season drinks, I think we were at the London Tavern in Richmond and Dave Gilbert's number came up on my phone.
Luckily, it was early in the night and I answered it. Dave was the Cricket NSW CEO at the time and a few years earlier had coached me at the Queensland Academy of Sport when I was starting out.
'We've got an idea for a role that might be good for you,' he said.
He explained what it was and I think I said something like, 'I'll be up there tomorrow'. I just couldn't believe an opportunity like that had landed in my lap.
You often hear the term 'a fork in the road'. Well, this was one of those moments, probably the defining moment, in my journey from being a battling first-class player to, now, entering my fifth year as coach of the Australian women's cricket team.
A short time before that phone call from Dave, I'd got a late invitation to the Allan Border Medal as a bit of a ring-in because someone else had pulled out. I had a chat there with Dave and Christina Matthews, who was then the GM of commercial operations, and they asked me what my plans were for the next year.
I told them I was probably going to finish up at Victoria, go back to Queensland and try and get a development officer's job on the Gold Coast or something like that. I didn't think anything of it, but it might have sparked a conversation between them about what kind of opportunity there might be for me.
Dave had worked a lot in the English system, where it was quite common for the Second XI to have a captain who'd bat at No.8 and not bowl, but play a key role in guiding the players. He'd seen it work well over there and thought I could perform that task at NSW.
He made the offer and it sounded like a dream job to me, to keep playing but also mentor developing players and build experience in coaching.
I went back to Shaun Graf at Victoria and said, 'I think I'm going to take this opportunity'. Shaun came back with a counter-offer for the same role in Victoria, with some more financial incentives, but I told him I thought I should move away from my former teammates and also that NSW had offered the job first and I believed I should be loyal to that offer.
That player/coach role with the NSW Second XI turned out to be the hardest thing I've ever done. But it was the best move I ever made. It was a great experience and opened up all sorts of opportunities.
I can't thank Dave enough for that. He plucked me out of nowhere and put me in a role ahead of my time and ahead of some people who were better qualified. It was an incredible leap of faith.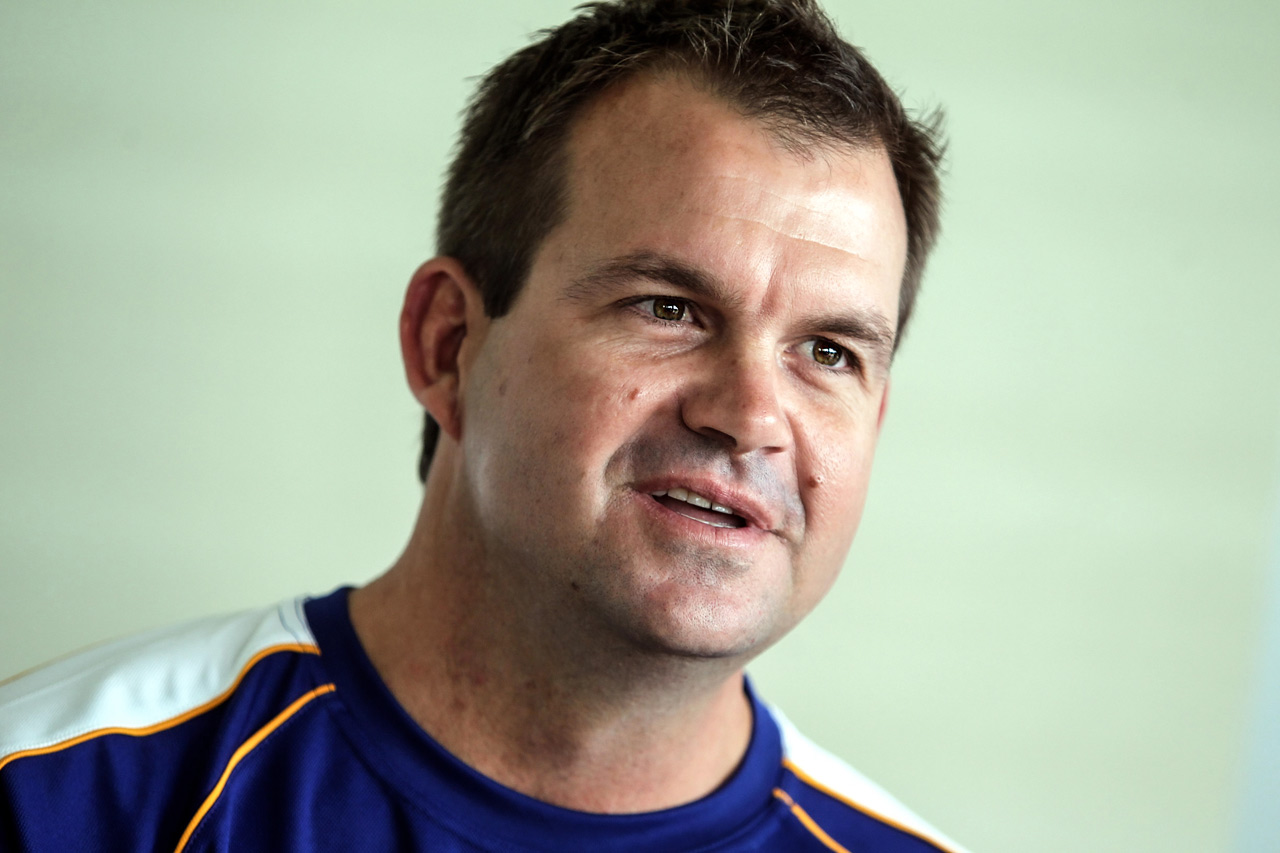 Working with super talent
I come from a family full of teachers – my mother, father, brother and sister were all teachers – so education was always in my blood, you could say. My dream was to become a phys ed teacher, like my older brother.
I did my level 1 coaching certificate when I was 16, which was probably more about improving my cricket. But, when I was at the Academy, they made us do a level 2, which was a really good initiative from Rod Marsh at the time.
What it meant was that, by the time that call came from Dave Gilbert, I was qualified, officially at least, to take on that job with the NSW Second XI. Overall, I think it's fair to say that coaching found me more than that I sought it.
Through the Second XI job, Trevor Bayliss inherited me as his assistant coach, even though he didn't know me from Adam. Initially, I thought, 'I'm not sure if this bloke even likes me'. But over time things worked out really well and we became great mates.
He turned out to become a great mentor for me and he also put me in the box seat for a job in England, when he made the initial contact with Kent Cricket Club for a short-term coaching exchange.
It wasn't easy. There were tears, there were people talking about the guilt they felt, but we worked through it, closed the loop on it and from that point looked to the future.
That learning curve then led to me heading back a few years later to work at Glamorgan, which really helped me develop as a person and a coach. It was tough going, leading a club that wasn't used to success and having to work from the ground up.
It taught me to not take things for granted and that you have to get everything out of yourself and maximise everything you've got. Towards the end of my stint at Glamorgan we made the Pro 40 Final at Lords which was very satisfying, even though we weren't able to take the final hurdle.
After working as Trevor's assistant, his departure to coach Sri Lanka meant I took over from him at the Blues and learnt about how to take charge of a team with a huge history and expectation to win – not unlike my current job with the Australian women's team.
Taking on the head coach role at NSW also allowed me to work alongside longtime NSW and Hampshire physio Patrick Farhart, who has been an extremely close mate and an invaluable sounding board over the years.
Still, I consider that Second XI job as the foundation of everything that's come since. I was 31 or 32 and went straight from being a player who only really cared about his own performance and was pretty much playing for a year-to-year contract, to suddenly looking after a heap of young, talented players as well as my own game.
It was the era of Moises Henriques, Usman Khawaja, Ed Cowan, Stephen O'Keefe, Pete Forrest, Ben Rohrer, Dan Smith, Dan Christian and others.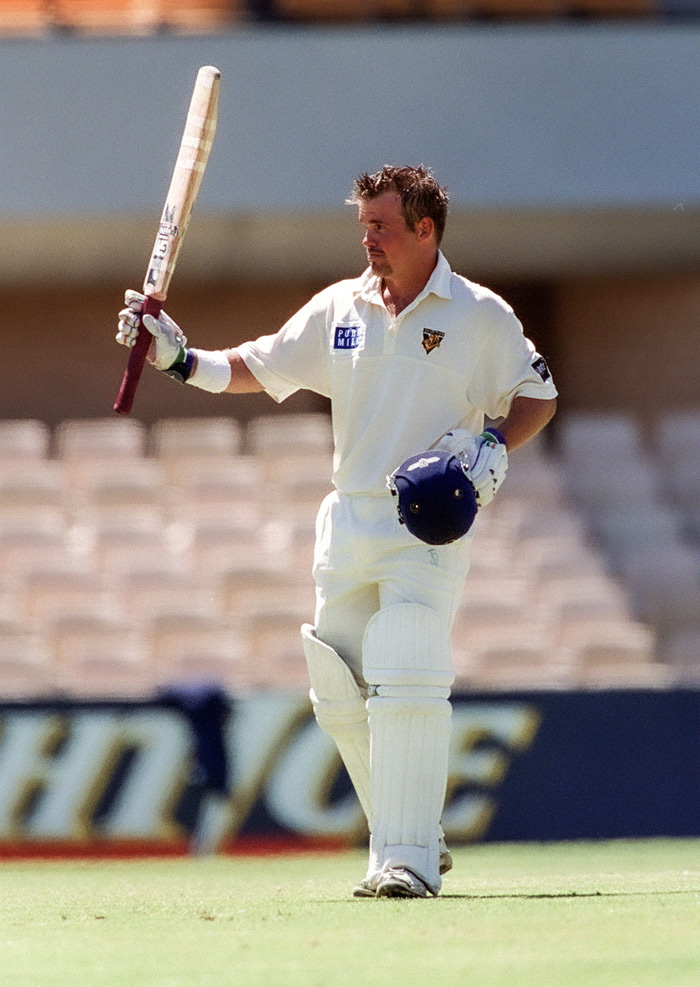 It was a talented crew and good fun, but I struggled balancing the two jobs and my performances weren't great. I played another season of club cricket after that, at Randwick-Petersham, and enjoyed going to the beach a bit more, but was soon back in the game.
The reason is because, as challenging and responsible a job as it is, I've never felt that coaching is a chore. It's a privilege and seeing players go on to reach their potential is something I absolutely love being a part of.
Role that was a 'no-brainer'
The coach is a vital cog in a player's development. But influences – in cricket and in life – come from various places.
In my experience, I'll always remember my grade 10 phys ed teacher at Palm Beach Currumbin, Rod Patterson, who put me on the right track when things were going a bit astray.
I wasn't a great student at school. I was a bit rebellious, a bit of a ratbag, even though my dad was the principal of the school I attended. I was always into sport, but not so much into my studies.
Mr Patterson pulled me aside one day and said, 'Mate, you've got to start getting your stuff together. You've only got two years left of school. I know you've got a good work ethic but, in the classroom, you carry on like a dill'.
It had a profound impact on me and I started to put in and study. I ended up going to university and it really changed my direction.

That's one of the things I love most about coaching, that little pieces of advice or attention can have such a big effect on the people you're working with. After we came back from the UK, because we wanted our son Jai to go to school in Brisbane, I knew I wanted to stay in coaching, but wasn't sure where my next job would come from.
I was picking up bits of work with Cricket Australia in the youth pathway and gradually building on that. Then the role of women's team coach came up and I was asked to apply for it.
At the time, the Victorian men's job was up as well. I think it was down to myself and my former Vic roommate David Saker. But when I spoke to Shaun Graf at Victoria, he said, 'The women's space is such a fast-growing area and it would be an amazing opportunity, to coach the national team'. I asked around a few people in cricket and everyone said the same thing.
The added bonus was that we got to stay in Brisbane and my mate Sakes got the Victorian role, so it became a bit of a no-brainer, really.
More about: Ashes | Australian cricket team | Coaching | Leadership | Meg Lanning | NSW Blues | Rachael Haynes | Southern Stars | Women's Cricket | Women's Sport