To'omua isn't my real family name. It's Papali'i. 
When my dad, Ieru, was born, he was given the name To'omua as it was his father's chiefly title-name at the time. The rest of his siblings all have the last name Papali'i.
My old man was born into a family of boys on the island of Savai'i in Samoa. His uncle's family had all girls, so when he was very little, the families decided to swap one boy and one girl. As jobs on the island were quite gender-specific – the boys worked the land, the girls worked around the home – it was reasoned that it would provide both families with better balance.
Dad grew up thinking his uncle was his dad. He only found out the truth in his mid-to-late teens. I'm sure it would've been quite confronting, but he accepted it and ended up moving in with his birth parents later on in his life. As a result, we always have two families to hang out with whenever we go to Samoa, which is cool.
When he moved to Australia, dad intended to change all his documentation back to Papali'i. But by then he and Mum were already married and the paperwork and bureaucracy around switching from To'omua to Papali'i was too difficult. So To'omua stuck.
I'm pretty sure we're the only family in the world with the To'omua last name. If I went to Samoa and introduced myself as a To'omua, no one would know where I was from. Whenever I meet another Samoan, I'll often introduce myself as Papali'i instead of To'omua; that way they might know where our family comes from.
My mum, Karen, and dad were missionaries in the church back in the day and moved around quite a bit. That's how I grew up. We started in Melbourne and moved to Brisbane when I was about five, staying on a 'base' with other families associated with the church/ministry.
At times, there might have been a hundred of us living on the acreage at Redland Bay, just south of Brisbane. We were quite money-poor, but rich in the sense of our community. We had so many friends and, as a young boy, I had a lot of people to look up to.
Being half-caste – mixed race or dual-heritage, if I'm being politically correct – I grew up in two worlds.
My mum is a white Kiwi from Whangarei, so there was that heritage, and then there was my Samoan side. I didn't realise it at the time, but I picked up on a lot of things – subtle cultural differences – when I was younger. I see that quite clearly now.
I would talk, hang out and do different things with my Islander friends than I would with my white friends. Everything is community-focused in the Islander culture, whereas independence is often encouraged in Western traditions.
It might sound trivial but, as I've got older, this has fascinated me more and more.
And it's something I'm seeing within the Wallabies camp.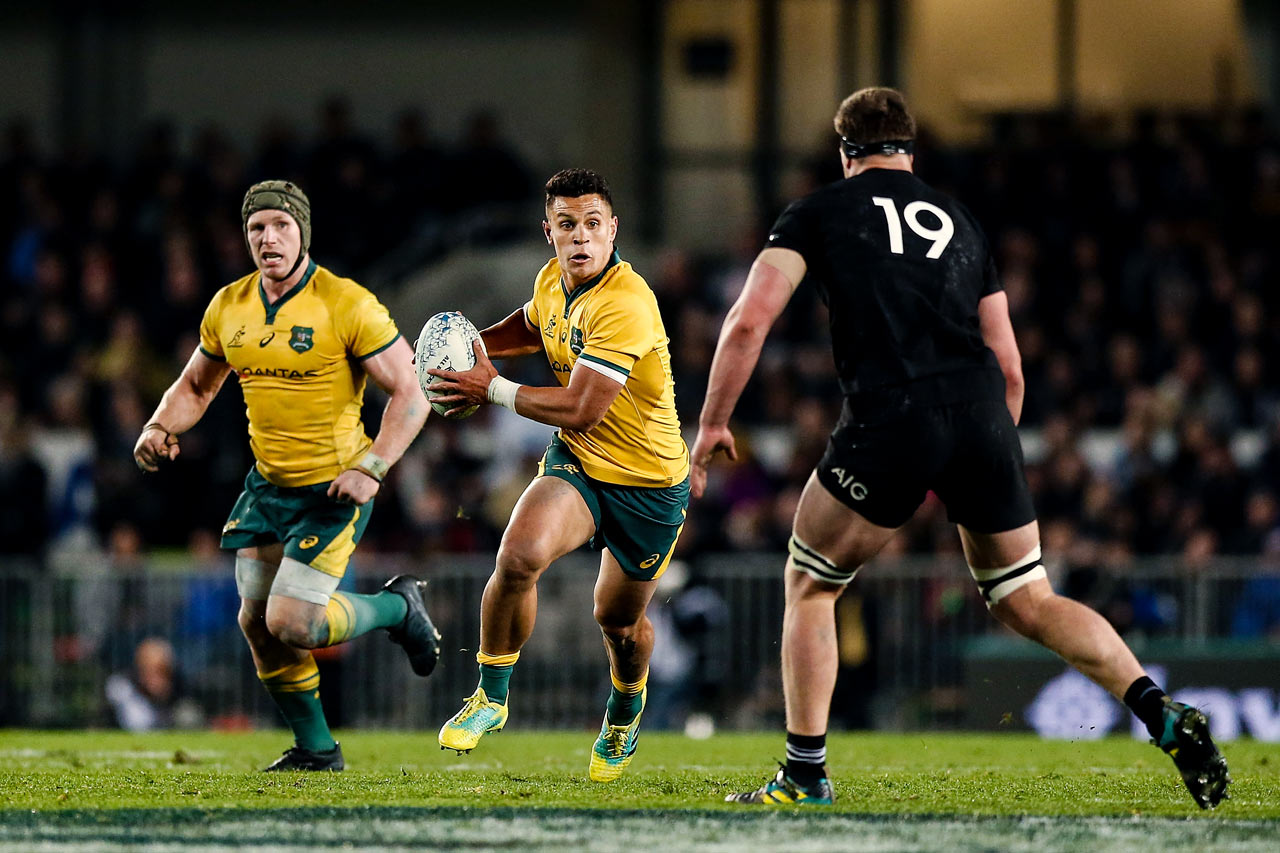 BUILDING SOCIAL CAPITAL
If you were an academic, the Wallabies would make a fascinating case study in how to deliver messages to players of different ages, different backgrounds and different heritage.
With Pacific Islanders, yelling isn't generally an effective way to communicate. In our culture, it means losing face, which is de-motivational and counterproductive. There was definitely a lot more shouting and confrontation when I first came into the Brumbies in 2007. Nowadays, it's acknowledged that's not how you get the best out of people.
Building social capital within a team is important. That means investing in relationships with others before you can direct or lead. You build that capital so that when you are under pressure, or when you have something to say that is more confrontational, it is received constructively. You know the person and where they're coming from. They're not just having a go at you.
I've noticed it more coming back into the Wallabies environment after two seasons with Leicester. The personnel has definitely changed. The team is a lot younger and there are more players of Pacific Island heritage. Being half Samoan myself, I have found this an easy transition to be a part of.
I've found that Michael Hooper and Michael Cheika are very intentional with their leadership. The way they communicate and connect with the guys of all ages and backgrounds is to be admired. It's something they understand very well.
Dave Pocock is another example. He's a natural leader in the way he takes initiative in games and at training, but he's quite an introverted guy by nature. I'm certain he's worked hard on the social side of leadership and connecting with guys, because he's become excellent at it. Like Hoops, he's very intentional with how he leads the team.
You build that social capital so that when you are under pressure, or when you have something to say that is more confrontational, it is received constructively.
My interest in communication and effective messaging isn't just because of my cultural background. I've been studying it, too. I'm about a month away from finishing my MBA through the Australian Institute of Business and in the next few days, I'll be starting a Masters in Sports Directorship with the University of Salford in the UK.
I've learned a lot about emotional intelligence and empathy in these courses. To see real-life examples, like David and Hoops employing them effectively in our team, has been great to learn from.
Traditionally, you don't hear rugby players talk about these topics, but they're very relevant to what we do. A squad these days can be together for months and months at a time. The connections are quite deep. To ignore this will almost certainly come back to hurt performance at some stage.
I want to take my career down this path eventually. Whether that's a general manager-type role or a head of rugby, I'm not quite sure, but my time overseas has made me realise I'm a 'mad jock'. I love sport and I want to stay in it in some way.
If I can spend half my career in a suit and half in a tracksuit, that would do me just fine.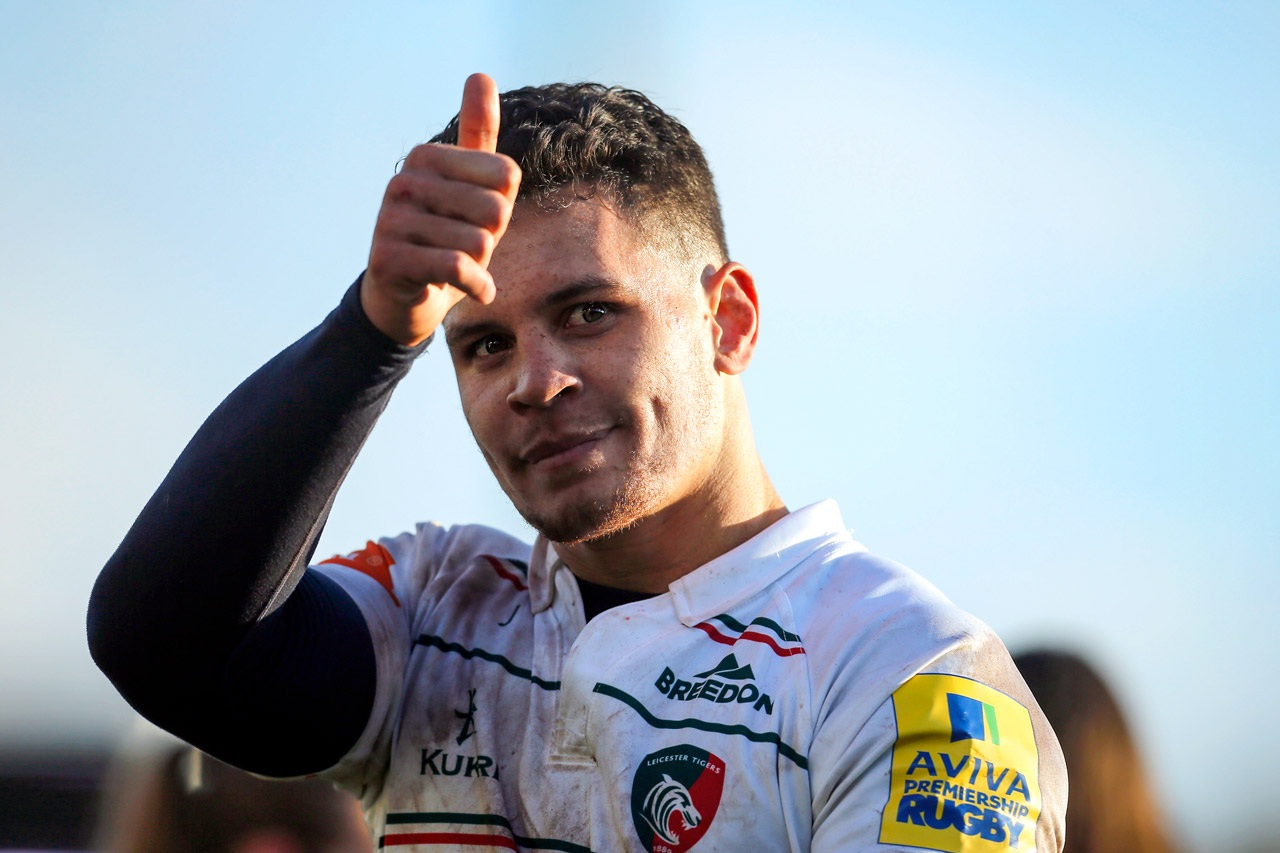 LESSONS FROM WAR
That wasn't the only thing I learned during my time in the UK.
Injuries aside, it has been a brilliant couple of years.
Leicester is traditionally a rugby town, but I arrived a few months after Leicester City won the Premier League. The script was flipped there for a while. The city was nuts for the football team.
I was able to watch a couple of Champions League games but I didn't meet the Leicester City players. You'd occasionally spot a decked-out Land Rover with matte colours and assume it was one of them. Their scale and level of celebrity doesn't exist in Australia!
I have developed a real affection for our club. Leicester Tigers have been around since 1880, which is pretty mind-blowing when you've spent most of your career at a young club like the Brumbies.
There are tributes within the facility to Leicester players who died serving in the first world war. That really had an impact on me. I'd look up and see a photo of a bloke who wore the same jersey as me who fought in World War I and feel an instant connection with the history of the place.
The actual rugby is a lot more similar to southern hemisphere rugby than I was expecting. You get told about the setpiece-based game and you think, 'I'll hardly touch the ball at 12'. But a lot has changed in recent years. The fields have improved, a lot of southern hemisphere players and coaches have headed over and the ball-in-play time is very similar to down here.
The biggest difference is the season itself. It runs from September to May. You start off in beautiful sunshine, then you're in minus two degrees and snow in February, and then you're back to mid-20s in May.
I remember playing a European Cup game earlier this year in the snow. It was so deep that they had someone with a rake marking out the lines. The games are fine, but training in conditions like that takes a bit of self-motivation at times, particularly the days when you can't feel your toes and you're wearing layers and layers of clothing.
I was forced to problem-solve and adapt a lot over there. You might be contending with the conditions, or a delay to the start time, or the fact you're missing four or five international players at any one time. As a playmaker in the team, despite these factors, you need to find a way to win. I really enjoyed this challenge and learning from the English guys.
I'd look up and see a photo of a bloke who wore the same jersey as me who fought in World War I and feel an instant connection with the history of Leicester.
Life away from the field was just as educational.
I was lucky enough to travel to Rome, where so much of the modern world began, and also to Berlin. We had a tour guide who told us about the day she watched the wall come down. I find it harder to connect with historical events of a few thousand years ago, but modern history, like the Berlin Wall, I really enjoyed. I was watching documentaries for weeks after that about the Cold War and World War II.
I was fascinated by how much of the World War II infrastructure is still standing, old Nazi-era buildings and even the torture chambers inside concentration camps. It's very confronting. The fact they didn't just bulldoze them demonstrates a commitment to learning from the past and ensuring those horrors are never repeated again. I thought that was significant.
It's another world to everything I'd known to that point.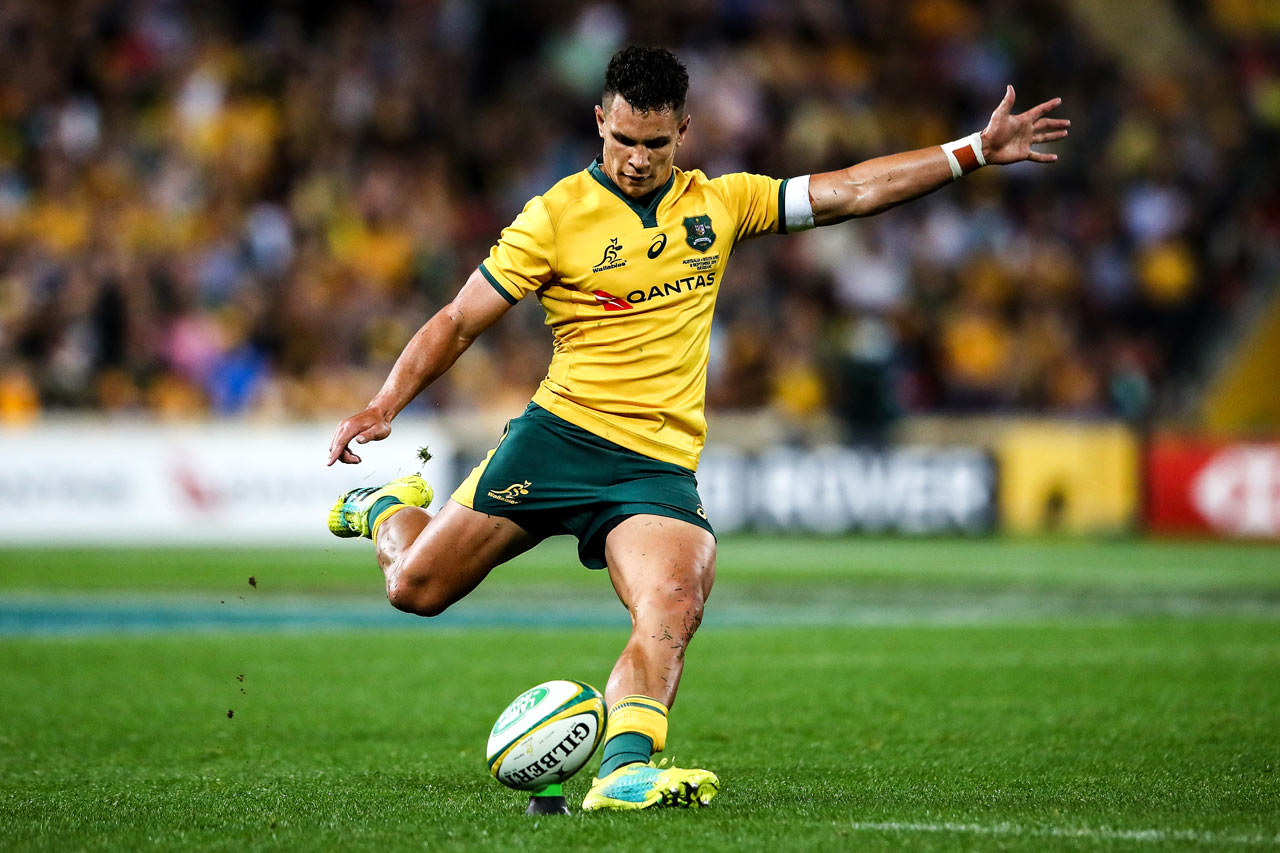 A NEW HOME
I've come home older, calmer and a little more patient.
Being named in the starting team for Australia last week was a huge honour. In the past, this type of game, along with my added responsibility of goal-kicking, might have been quite overwhelming.
I don't know if my performance would have been much different, but my ability to cope with the nerves and anxiety throughout the week was better than it would've been prior to my stint away. The nerves and internal pressure to perform would have occupied my thoughts constantly, and it would have been quite an intense week emotionally. I wouldn't have been pleasant to be around back then.
It's also been nice to be closer to family again. Sport has played such a big role in our lives for so long. As I get older, I've realised it's less about the actual game but the bond and enjoyment our family derives from it. It's an excuse for us to be together in foreign cities.
Rugby has given a guy like me a career and life experiences I wouldn't have dreamed of before. Being able to share that joy with my family is the the least I could do, after all they have done for me.
More about: Brumbies | Michael Cheika | Michael Hooper | Premier League | Resilience | Springboks | The Rugby Championship | Wallabies