How James went from brand to man
To a lot of Australians, James O'Connor is still that young bloke who did an interview before he joined Melbourne and said, 'I'm going to do what's right for my brand.'
Everyone was like 'what, who is this guy?' The 'Brand O'Connor' line stuck for a long time.
I knew James early on in his career, played with him at Toulon, and we still talk a bit.
I'm pleased for him that he's getting the chance back in Australian rugby. Returning to the Wallabies is something he desperately wants now. If you've got someone of his talent who's desperate to play for his country, and do all the right things, it makes sense to bring him back in.
The ability he's got to cover so many positions and to cover them at a world-class level, it would be silly not to at least consider him for that squad.
It would be a waste if he didn't get another opportunity – for him and Australian rugby.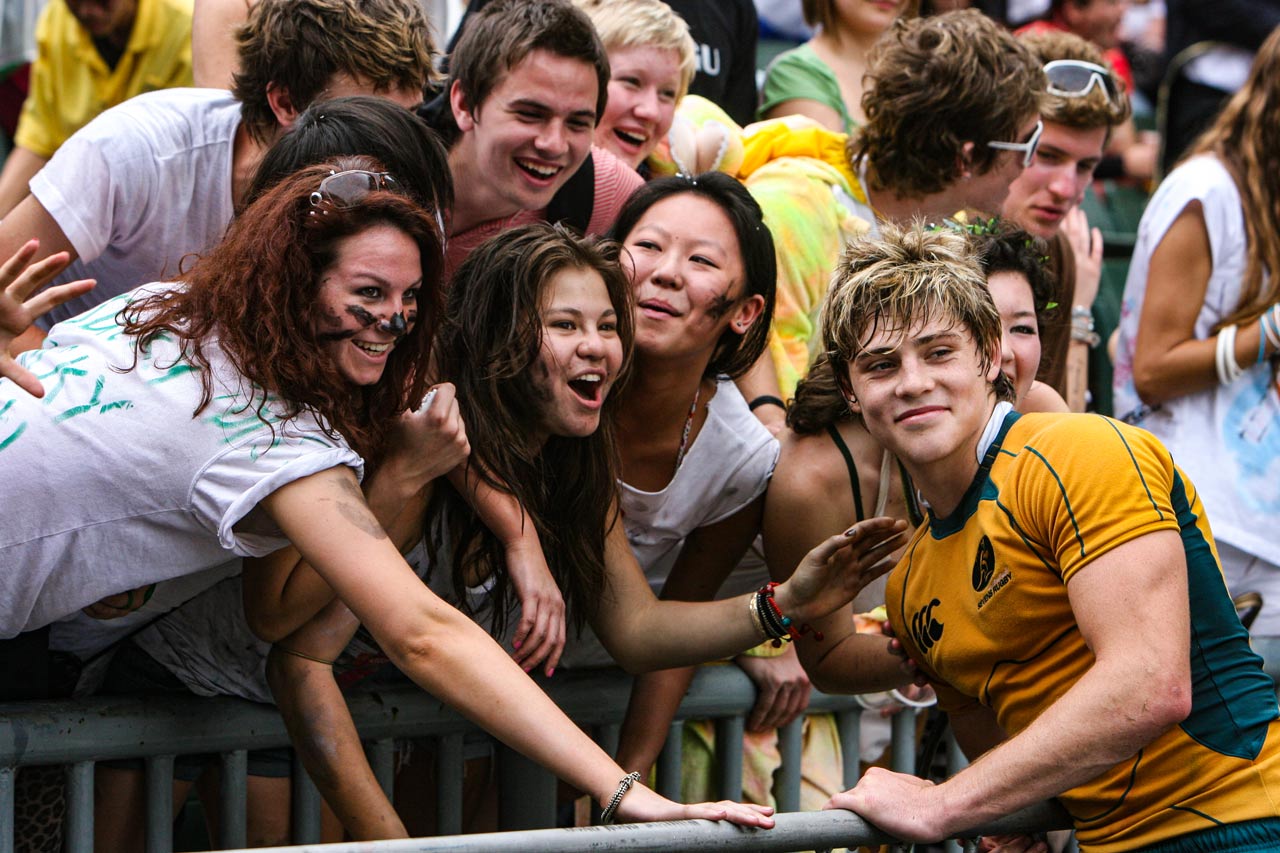 YOU COULD TELL HE RATED HIMSELF
I met James when he was a kid wanted by the Force. We got together for breakfast at Manly and he turned up in the worst kit. You could just tell this guy rated himself. And he had a point. As far schoolboys went he was killing it, and he walked accordingly.
He was wearing what looked like one of those rainbow Hypercolor shirts and stonewashed jeans. I remember him clearly from that day. He was not short on confidence.
He definitely rubbed some people up the wrong way, and got into some dramas, and for a lot of Australians that's the last image of him.
Unless you know any more, how could you be expected to think differently?
It was the same at Toulon. A lot of the foreign players had an opinion of him and that quickly changed. A lot of the senior guys confided: 'Gee, I thought he was going to be a bit more of a wanker.'
The way he was perceived was that he was going to be a bit more full of himself. But really he's not.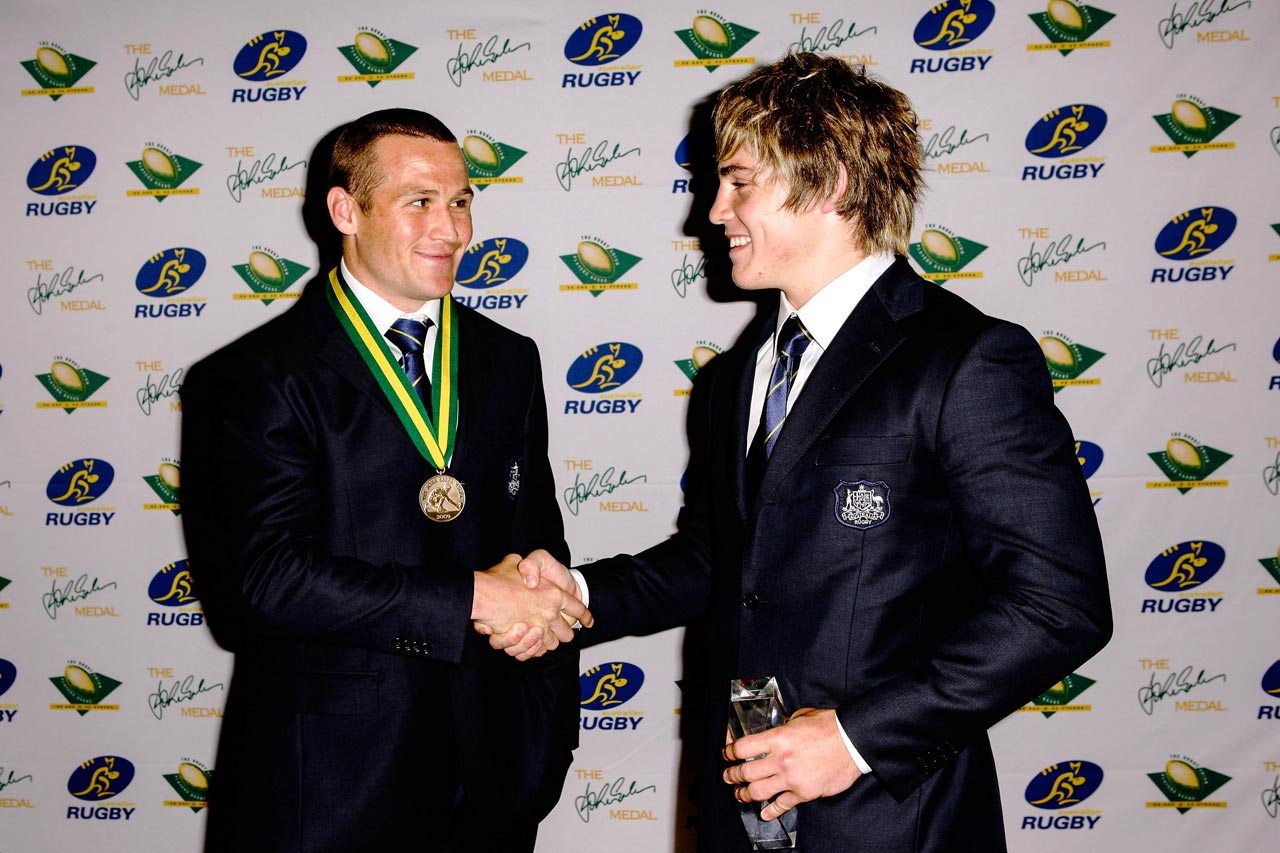 Knowing him at Toulon and since then, I've found he's matured a lot as a person and a player. He now understands how much he enjoyed playing for Australia, and how much he has missed not playing for his country having been given such an opportunity at such a young age.
In a way, I think he wasn't helped by the circumstances at the Wallabies when he came in.
When he was first brought in, there were huge wraps on him and deservedly so – he was a very talented player. I don't think he had to earn too much.
There were a lot of younger blokes coming in at the same time. A lot of the standards we had at the time were changing. We had a new coach, Robbie Deans, and new players and it was the philosophy of the coach that he wanted everyone to be on a level keel. Which is exactly how it should be.

The way I was brought in under Eddie Jones was even if you were in a senior player's position and he was behind you on the bench, as far as how he stood in that group he was always above you.
The way the culture was, and the coach didn't even need to say it, the senior players set the example and they set good habits.
You obviously respect people who have gone before you and what they've done. But when the new coach came in and James first made that side, a lot of that was put aside.
He was wearing what looked like one of those rainbow Hypercolor shirts and stonewashed jeans. I remember him clearly from that day. He was not short on confidence.
If I had come in and been treated the same as George Gregan, and no one could tell me what to do, I would have made so many bad decisions.
This is not a slight on Robbie at all. There's a perception we aren't on great terms, but my thoughts on this have nothing to do with being left out of the World Cup squad under him. I want to make that clear.
But when he came in the rules and culture were that as a senior player I wasn't meant to ride younger players. It was about making them feel welcome so they could bring what they had to the table.
That has some good elements to it but I think off the field we suffered a bit more with that attitude.
More about: Eddie Jones | International rugby union | James O'Connor | Japan | Matt Giteau | Melbourne Rebels | Queensland Reds | Rugby World Cup | Super Rugby | Wallabies