The decisions no one agreed with
I made two big decisions as a young rugby league player.
Not many people agreed with them. Quite a few tried to talk me out of them. But, whether I was right or wrong at the time, I reckon they ended up making me.
The first one was in 2008, the first year of the National Youth Competition.
I was a young bloke from Bribie Island, building fences for a living and playing in the backrow with my mates at West Arana Hills.
About a quarter of the way through the season with West Arana, I got a call from the Broncos. They wanted me to train with their NYC team one day a week. That went on for a little while then, towards the back end of the year, the Broncos called me up to play. That meant leaving West Arana.
I played about half-a dozen NYC games and we qualified for the finals. But there was a problem. West Arana were playing in the grand final the same week the Broncos under 20s were starting their finals campaign.
I was in a bind. I knew the better career move was to stick with the Broncos. But I had done the whole pre-season and played the majority of the home-and-away season with West Arana. Some of my best mates were in that team.
I decided to leave the Broncos. I told my dad. He wasn't happy. I told my agent. He tried to talk some sense into me. I told Anthony Griffin, the Broncos coach at the time. He couldn't understand it.
I wasn't sure whether I was doing the right thing. And I definitely wasn't sure the Broncos would invite me back the next year. But I thought I needed to be loyal to my mates. Despite the good intentions of all the people who tried to talk me out of it, I'm glad I went through with it.
West Arana won the grand final and I went to Norths in the Q-Cup to play the following season.
It wasn't long until I had another big decision to make.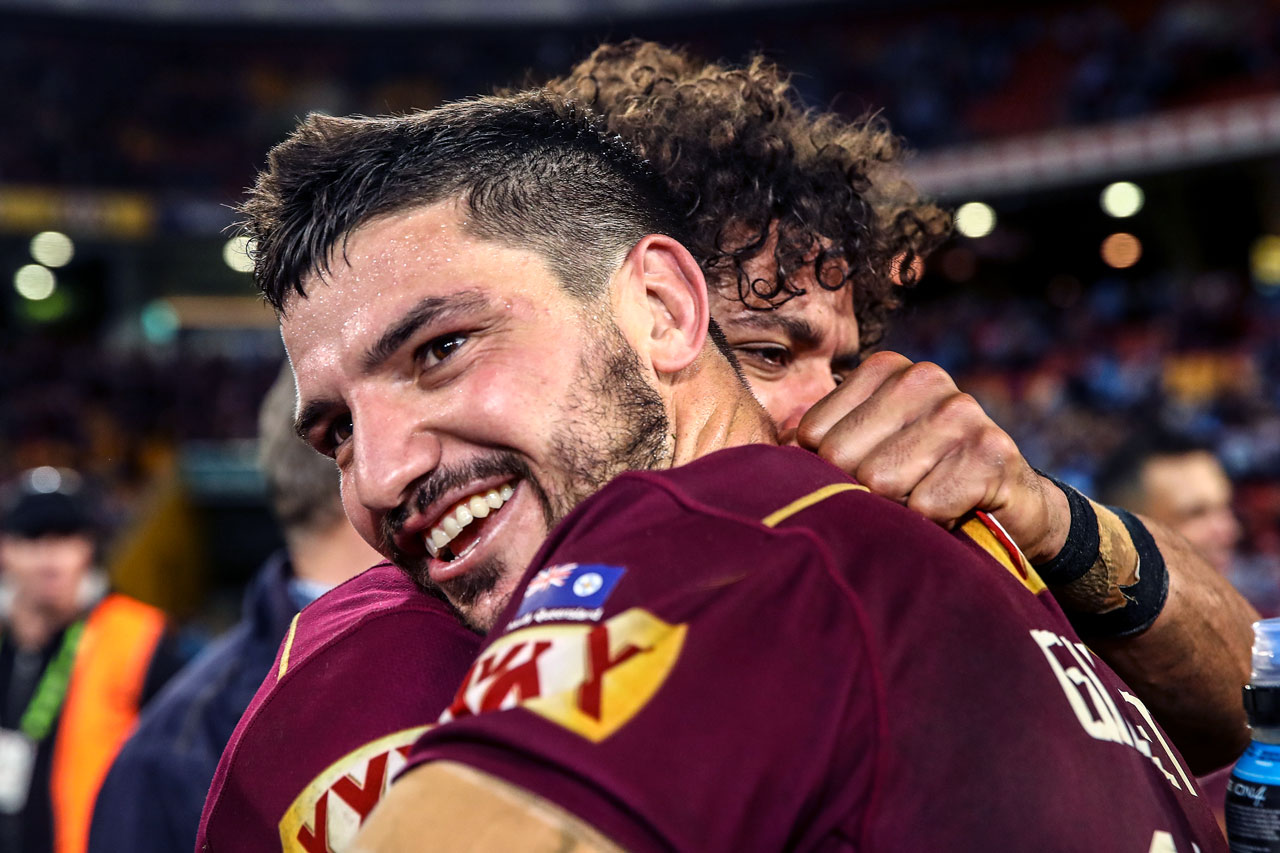 THE ROOSTERS & A SIBERIAN HUSKY
I received offers from the Broncos and the Roosters.
The Broncos' offer was a pre-season-and-see-how-you-go deal. There wasn't much in the way of guarantees. But, given what had happened the previous year, I was pretty happy they were still talking to me!
The Roosters' deal was quite a bit better. They were offering to put me in their top 25 players. My initial reaction was to go with it. It was the logical call.
Then I started thinking it over a bit more. I thought about the big move, leaving my family behind up here, living in a unit in Sydney with my wife. And I thought about Ruski, my Siberian Husky.
'What about my dog?' I asked my agent. 'I'm going to need a bit of land for him to run around in.'
'That might be a bit hard,' he replied.
'Well, I don't really want to go down without my dog.'
So I didn't.
I reckon my agent must have thought I was mad.  He might have had a point! In the space of a year, I had walked away from the Broncos to play with my mates and walked away from the Roosters because of my dog (I've still got Ruski, by the way, and another Siberian Husky called Summer).
But both those decisions felt right to me. And everything ended up working out better than I could have hoped. I did that pre-season with the Broncos, played the pre-season games, made the team for round one and stayed there all season.
That was nine years ago now. I can't believe how quickly the time has gone.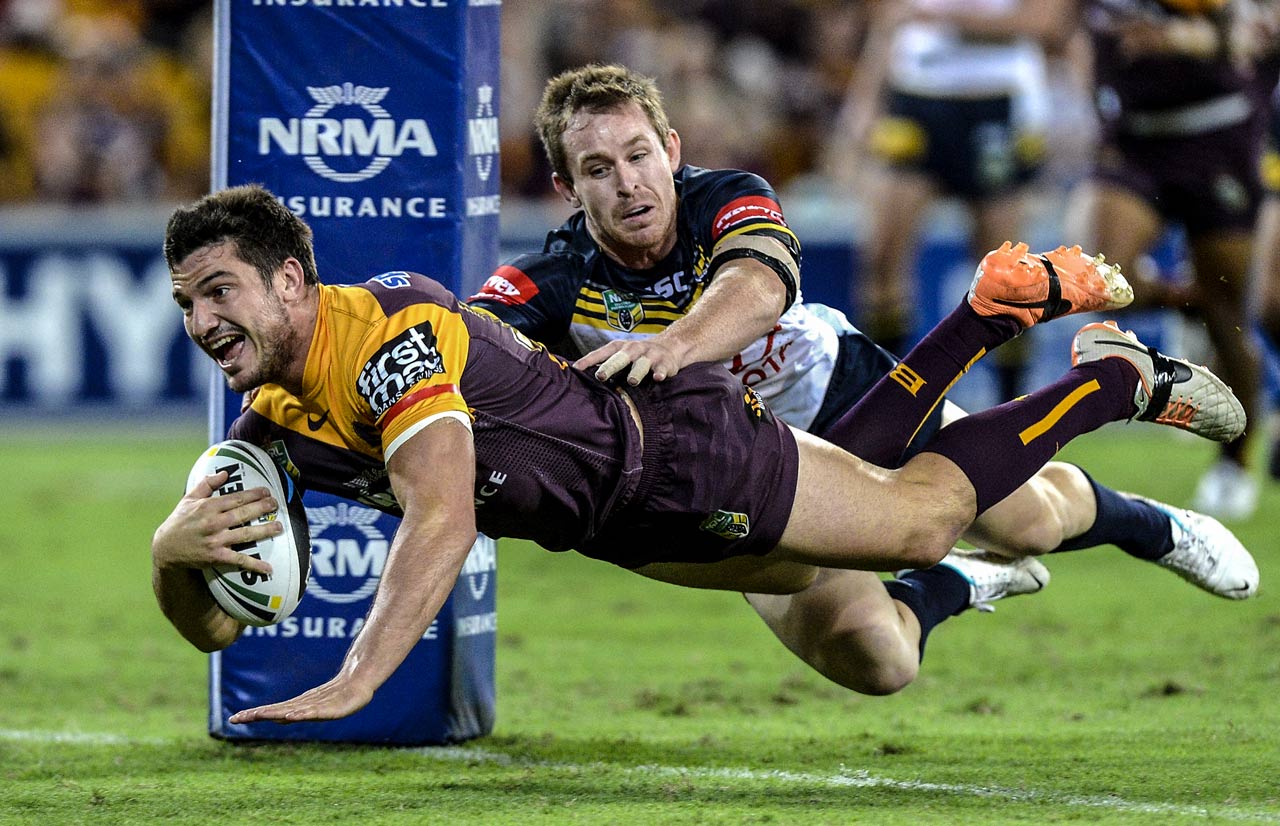 JOSH McGUIRE, ME & BALLET
I'm one of the lucky ones. I've been fortunate enough to represent a region I'm from, for a club I love, with teammates I respect.
Bribie Island might not have the richest rugby league heritage in Queensland, but I still reckon it was a great place to grow up. Everyone knew everyone. You were literally surrounded by beaches. My wife, Skye, and so many of my lifelong friends are all from there.
A lot of them were into fishing. That wasn't for me. I didn't have the patience. I started out playing soccer and then switched to league in the under 11s.
The Brisbane league was stronger than the southern coast comp so, by the time I'd reached the under 16s, I made the move to Redcliffe. That meant a huge additional load on the shoulders of mum and dad.
Mum was working in hospitality at the time at the bowling club and the RSL and dad was driving a garbo truck for JJ Richards & Sons. They worked hard as it was. Now they had to drive an hour each-way and wait a few more hours in the car while I was training. It wasn't just me, either. I had two other brothers who were also into their footy.
That's just one story. A lot of the Broncos boys have similar ones. There's a group of us who've been lucky enough to play all our footy together since the under 20s. We've literally grown up together, from kids without a care in the world to husbands and fathers.
I wasn't sure whether I was doing the right thing. And I definitely wasn't sure the Broncos would invite me back the next year. But I thought I needed to be loyal to my mates.
On the field, we know each other's games and how to get the best out of one another. Away from the field, we've helped each other through everything – married life, fatherhood, all the ups-and-downs of being a human being.
Corey Oates and I will take our dogs to the park near where we live. Josh McGuire also lives on the northside. Our daughters, Harper and Maiya, go to the same day care and attend the same ballet class in Strathburn.
Josh and I find ourselves on ballet pick-up duties a bit. It's pretty funny. The little ones run amok. When one takes off, the other one follows. And like my most kids, they don't like to listen to their dads!
I reckon it's one of the great things about rugby league: we tend to go through a lot of life stages together as teammates at roughly the same time. We spend a lot of time together. We're probably at the club more than we're at home during the season.
We know we can trust each other on and off the field. We can lean on each other.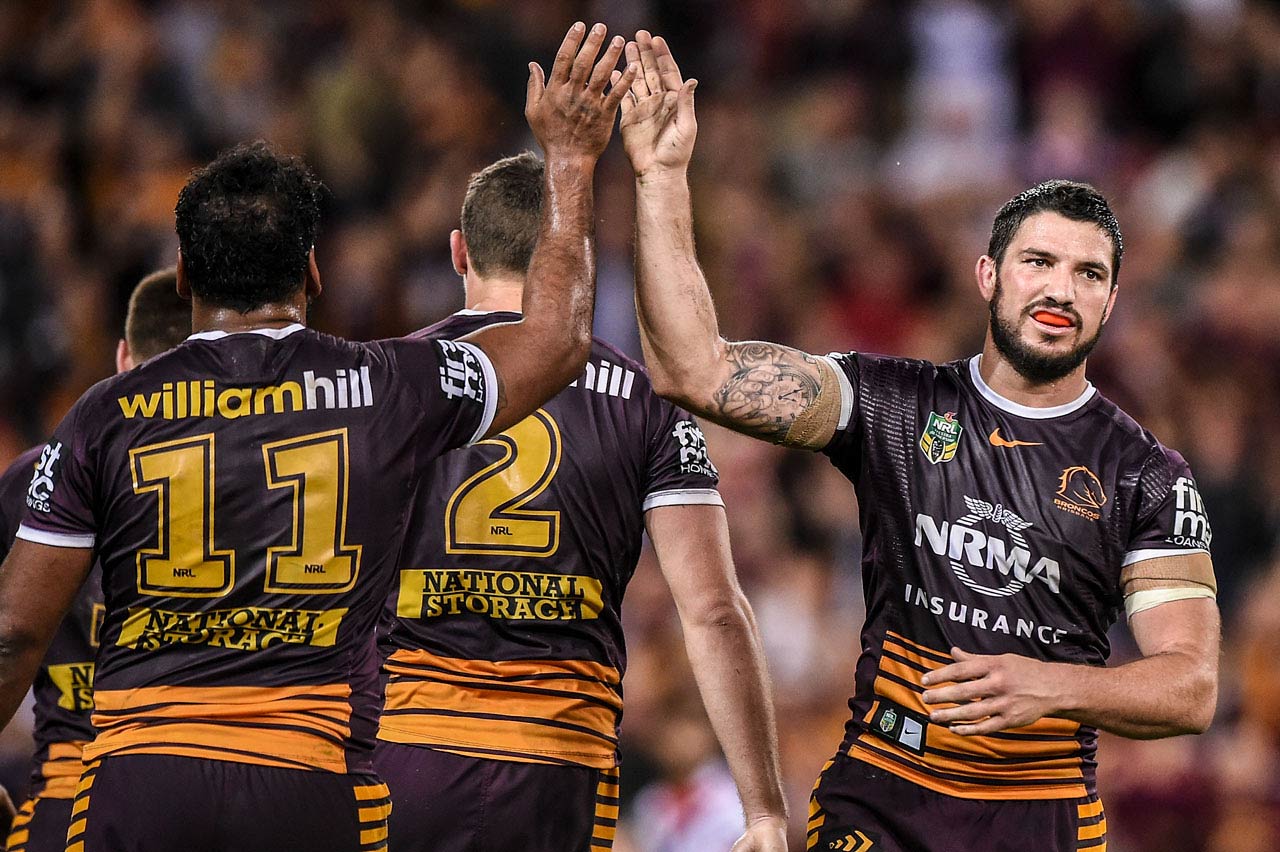 BRING ON the nrl season
We're bloody excited about the 2018 season – and quite a lot of that comes down to our disappointment in how 2017 ended.
It was a tough season in a lot of ways. Players like Benny Hunt, Anthony Milford, Andrew McCullough and Darius Boyd were all sidelined for extended periods. There's your spine right there. The blokes who filled in for them did a good job, but every team in the NRL will lack a bit of consistency with injuries to key players in key positions like those.
We finished the home-and-away season in third place, got past the Roosters and the Panthers in the final, then came up against the Storm in the preliminary final. They beat us 30-0. It was a tough way to end the season. We'd fought our way pretty well through the various setbacks to that point. We've analysed the Storm game and identified the things we could've done better.
We're confident we can improve on our 2017 performance this time around.
I reckon my agent must have thought I was mad.  He might have had a point! In the space of a year, I had walked away from the Broncos to play with my mates and walked away from the Roosters because of my dog.
Josh McGuire and I started pre-season quite a bit later than some of the other guys on account of our World Cup commitments. I tried to rest the body for the seven weeks I had off but, if I'm honest, I was getting a bit twitchy after the first fortnight thinking about the work the other boys were putting in.
It was a big pre-season. Brisbane was hit by a few heatwaves and the boys pushed each other through it. I remember one Saturday session out at Ipswich. It felt like midday at 7am. The sweat was pouring out of us, the coaches flogged us … it wasn't much fun! But we'll be better for it once the whistle blows to start the season on Thursday.
We've lost a few good players – Benny Hunt is one of those blokes who came through the under 20s with us, so it'll be a bit weird when he lines up against us for the Dragons on Thursday! – but we've picked up some really good ones too.
I'm looking forward to seeing what Jack Bird can do when he's back from his shoulder injury and I think Matty Lodge is a special talent primed for a big season.
I'm excited by some of the young guys coming through our system.  I reckon there'll be a few breakout players this season. It's going to be exciting to see Kodi Nikorima getting his shot at halfback alongside Anthony Milford.
Kodi has looked good when given a chance in the halves last season and he's been training well the last few months. He's on my side of the field, too. I love his creativity.
More about: Andrew McCullough | Ben Hunt | Brisbane Broncos | Josh McGuire | Kodi Nikorima | Sydney Roosters