My first tackle at Anfield
I've seen Australian footballers go to Europe before they are ready far too often, only to leave after just one or two seasons. As coach of the Wanderers, it's something I want to change.
I want to prepare young players for that next step because over there it's not enough to just be good technically or tactically.
You have to be mentally ready. You need to be strong and fit. You must be courageous going into challenges. These are areas where I think many young Australians need to improve.
There are so many good footballers in Europe that, if you're not constantly at a high level, one of them will take your place. And you need to be ready for that challenge before you arrive.
Young footballers should have to fight for their place in a team.
In Australia, it's not tough enough. I've looked across the A-League and seen some 23-year-olds who have played for five clubs … in a 10-team competition?! That is not normal.
It means there is no real motivation for young players because in the back of their minds they know they can fail many times and still have another chance.
Still, Aussies have a good mentality. I saw it in Mark Viduka, Harry Kewell, Lucas Neill and so many others during my career.
And I've coached Australians as well. Tomi Juric, Oli Bozanic and Nikita Rukavytsya are among them. Each of them was very skilful. On their day they were better than many, many other players. Still, the problem was that they couldn't do it every week. Once every four games is not enough. You need to show your best at least three times out of four.
I spent time working on each of them but especially with Tomi at Luzern for the last two years because I could see his talent. I'm sure he can play in one of the big leagues – Germany, England, Italy or Spain – but when we began his mentality was not strong enough. I've seen him improve a lot. He might still make that next step.
And, to be fair, it wasn't easy for him either because whenever we were on holiday he was always away with the national team. Each trip was 24 hours to Australia, then somewhere else in Asia, then back to Europe.
I think the longest break he had was about 14 days. That's not's not enough for a footballer to clear his head after a long season. Now he's injured and it's because he hasn't had any rest.
I think FIFA and UEFA need to protect players more. It's not good enough, especially after a World Cup. But, still, the expectations from European clubs will be the same. There are no excuses and young Australians need to be ready for that.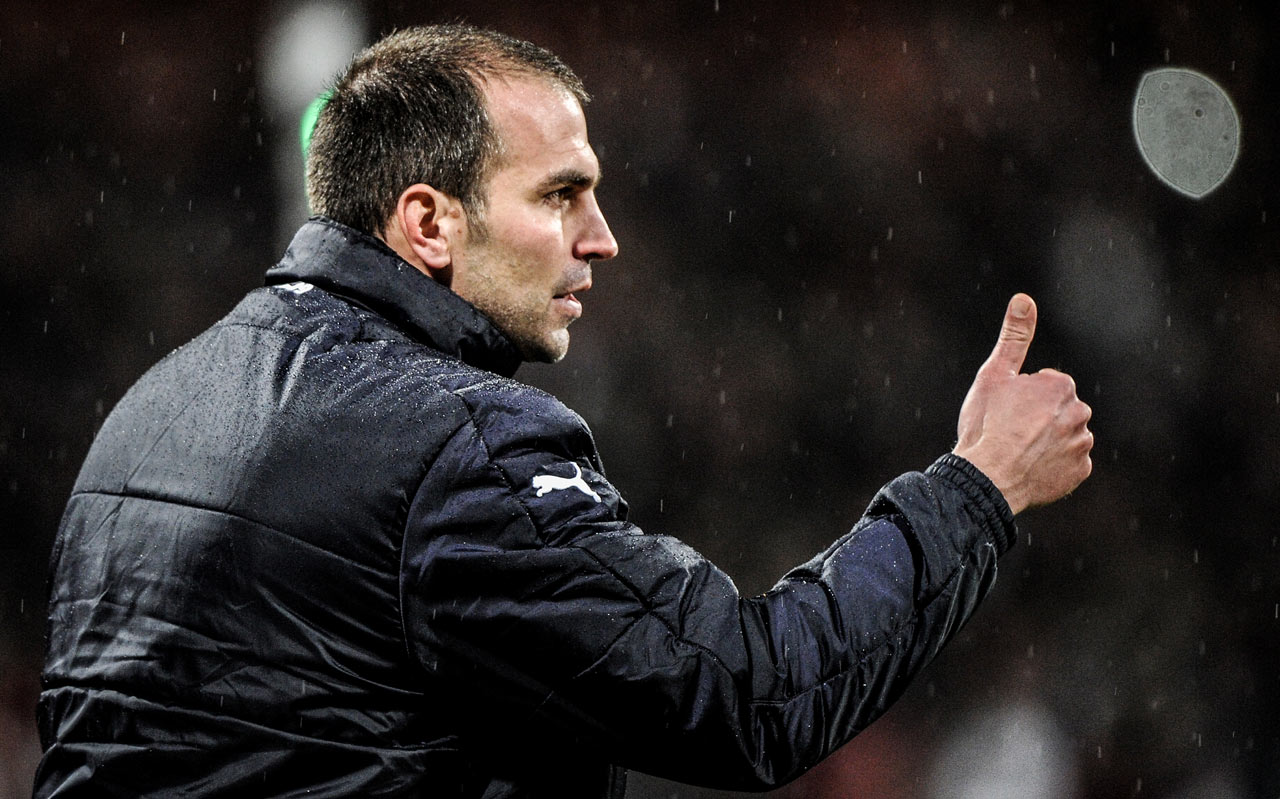 THE ROAR OF ANFIELD
I won the Bundesliga four times and the UEFA Cup twice as a player, but my favourite memory is my first tackle at Anfield.
It was the first game of the 2000/01 Premier League season, and I was playing for Liverpool against Bradford. I went in hard and won the ball and the stadium erupted.
I was just doing my job, but that tackle was different to every other one I had made before. I could hear thousands of Liverpool fans on their feet, going wild. It made me fall in love with them straightaway because, with Bayern Munich, defenders were never the most popular players.
For Bayern, it was all about winning. And when you lost everything was shit. There would be booing and whistling because the title was all that mattered.
In Liverpool, it was totally different. It didn't matter so much what the result was. All the supporters cared about was seeing the players give everything for the team.
I've seen Australian footballers go to Europe before they are ready far too often, only to leave after just one or two seasons.
It was the best year of my life. We won five trophies – the UEFA Cup, FA Cup, League Cup, UEFA Super Cup and the Charity Shield – but I saw that what made the fans most proud was the way we played the game.
That mentality is one of the reasons why Anfield has such a special atmosphere. I can't properly describe the feeling I used to get playing there, other than to say it's unlike anything else I've experienced.
Unfortunately, I only really got to play that one proper season at Liverpool. Soon after, I was diagnosed with Guillain–Barré syndrome.
It's an illness where the immune system damages the nervous system and causes your muscles to stop working. At its worst, I wasn't able to walk. I needed a wheelchair to get around.
I was paralysed from the knees down, my hands were numb and I had no sensation on one side of my face.
The road back from that was very tough because no footballer had ever had the condition before. None of the doctors could even say how long it would take for me to get better.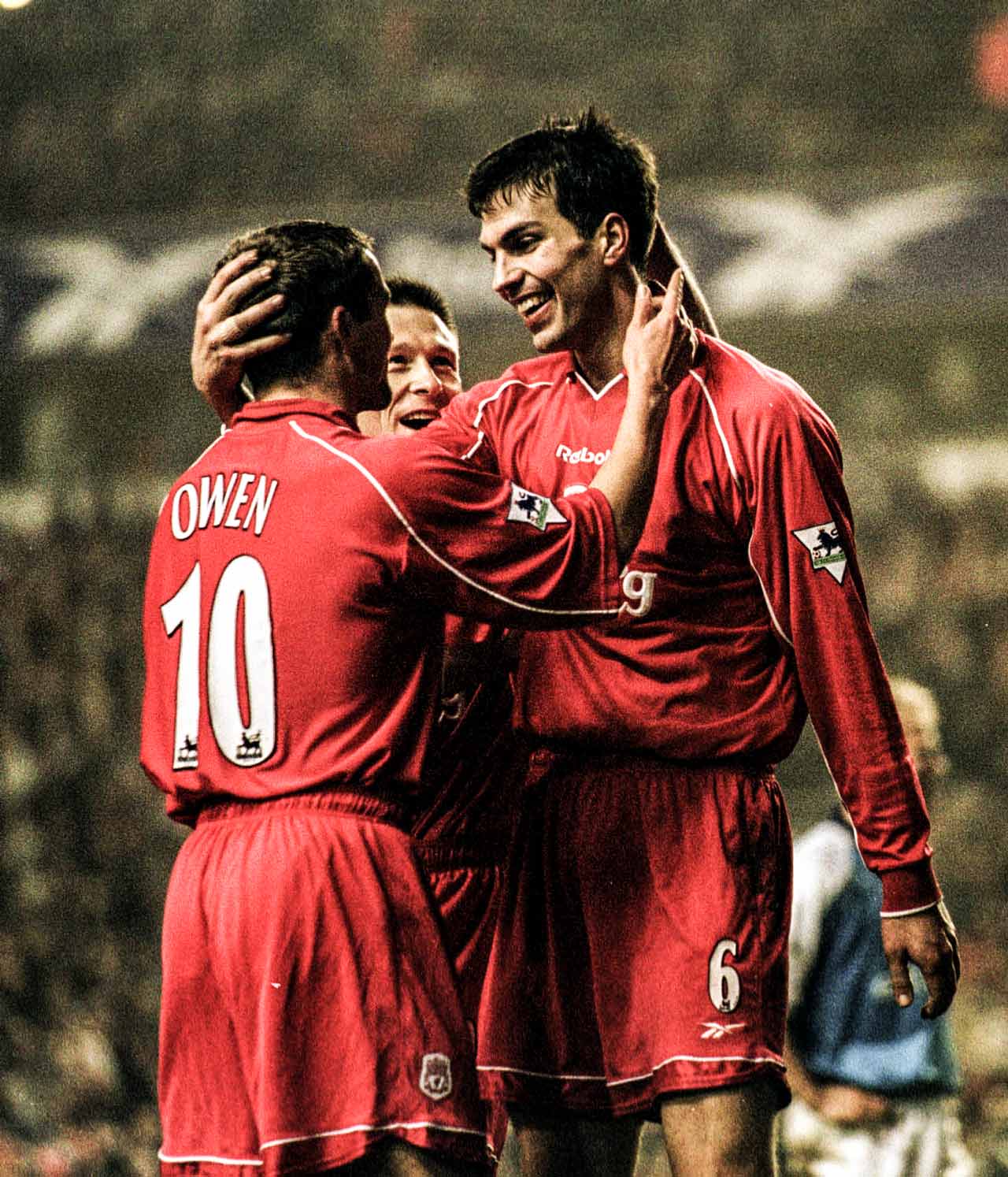 I lost 10kg in muscle and it was very hard to get it back. Just half an hour of rehab was exhausting and mentally it was hard to accept that.
It kept me on the sidelines for two years and I never got back to 100 per cent.
I was desperate to get back on the pitch and having arguments with the manager, Gérard Houllier, so he kicked me out.
I went on loan to Blackburn but after playing for clubs like Bayern and Liverpool it was difficult. They played a different type of football that I didn't enjoy. That's when I started partying and enjoying the night life a little too much.
Living in Liverpool, if you wanted to have good night out you were in the right place. Manchester wasn't bad either, but I preferred Liverpool.
But one day, I decided I didn't want to finish my career like that. That's why I went back to Germany to play for Stuttgart. It's is not a big club, but we had incredible team spirit and talented young players like Mario Gomez.
We won the league ahead of the giants of German football and it was the most rewarding way to finish my playing career that I could have imagined.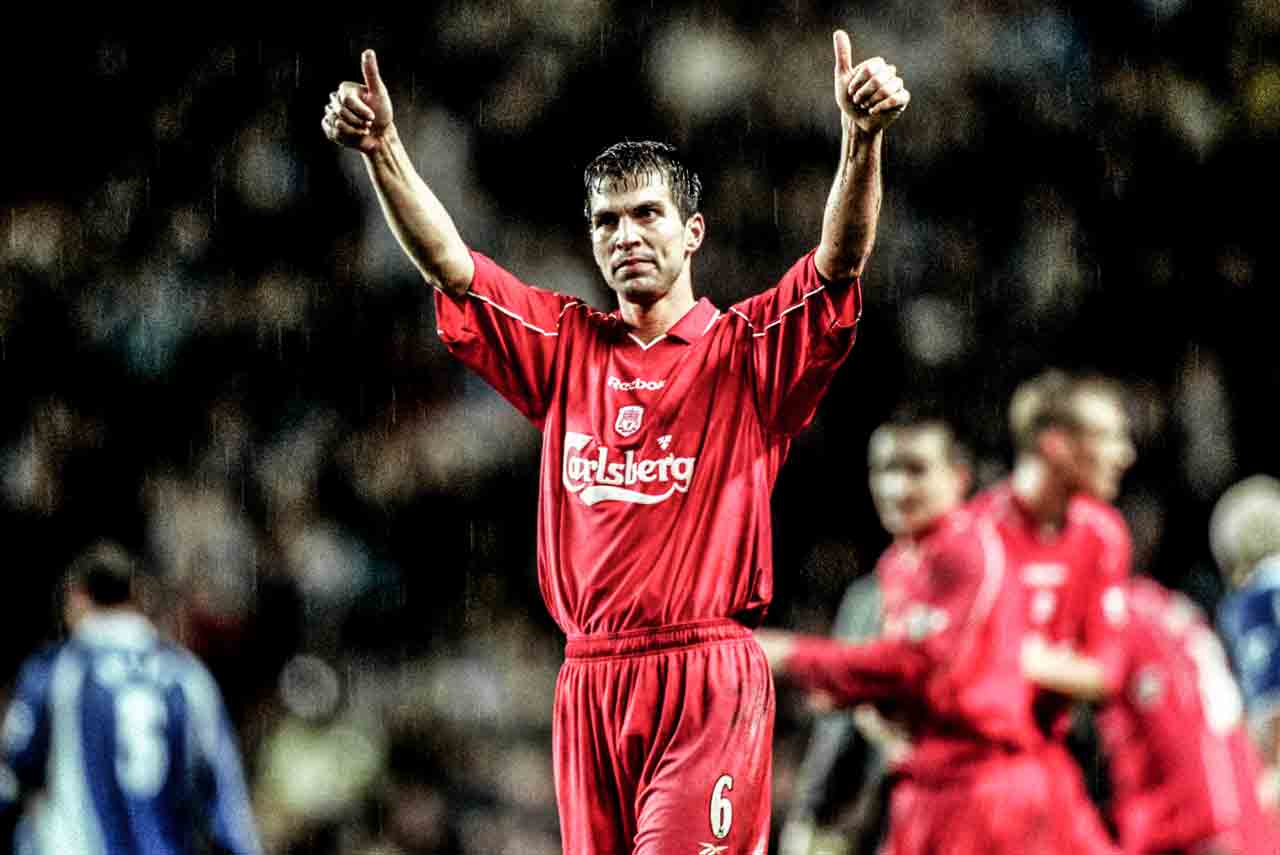 'THE FIRE IN HIS EYES'
I was talking to my wife after finishing up as coach of Luzern and said, 'I want to do something special'. That's what this is – a big adventure on the other side of the world.
It all came together through Paul Agostino, who played for many years in the Bundesliga with 1860 Munich. John Tsatsimas was asking about which German coaches were free and Paul thought of me.
It was a big surprise when Paul called me one day and asked whether I could ever imagine coaching in Australia. I was interested immediately because I'd watched the Australian league for a while, ever since Thomas Broich was playing for Brisbane.
I knew it was a good standard here. So, I asked him to set up a meeting.
John came over to Germany and we spent two or three hours together, talking football. But what impressed me most was the fire in his eyes. The way that he talked about the club was with real passion.
I went home to my wife that day and said this was exactly the kind of club I wanted to be a part of. And then they called with an offer. In half an hour it was done.
I was talking to my wife after finishing up as coach of Luzern and said, 'I want to do something special'. That's what this is – a big adventure on the other side of the world.
Since I got here I've seen that passion is also felt by everyone else at the club. That's why I know I've made the right decision. And it just shows that although Australia is far away, football is a universal language.
On top of that, Sydney is a beautiful city. The Harbour Bridge is incredible, I love to sit and watch it. But I was a little surprised by the Opera House, to be honest. It's quite small!
On the training ground we've been working hard but now we need games, so I can see how we compare to the other A-League sides.
Already, we've brought in Patrick Ziegler from Germany to add some quality at centreback. The good thing about him is that he can also do a very good job as a number six.
I also noticed in our early friendlies, that we had 70 or 80 per cent possession but didn't create many chances. That's why we've brought in a new number 10, Alex Baumjohann, to make us more dangerous in attack.
I'll wait and see how the team improves over the next two months before I decide whether to bring in another player or not. With the rest of the squad, I've been impressed. I go to work every day and have fun because I've got a team that want to get better.
I'm not sure what we can achieve. What is for certain is that I will be pushing for us to win every game. And more than that, to be a team that is very hard to beat.
I've heard how fantastic the Wanderers supporters are. They are the 12th man and I want every opposition team to be afraid because a loud atmosphere can win you games.
But our fans don't owe the team anything. It's up to us to give them a reason to be loud. It is up to us to give them a reason to cheer. Whether we are winning or behind in a game, I want our fans to be proud.
It's up to the players to show that they will give everything for the shirt.
More about: A-League | Bundesliga | English football | FIFA World Cup | Liverpool | Markus Babbel | Premier League | Socceroos | Tomi Juric | UEFA Champions League | Western Sydney Wanderers