Insult that helped shape me
I don't blame the kid. He probably had no clue what he was saying.
He'd teased me before. As the son of German immigrants, being heckled was nothing new to me. But this time felt especially upsetting. It left me in tears and I had to tell my parents about it.
My dad was direct as ever. 'You have my permission to respond,' he said. 'I'll back you all the way. You can't let someone call you that'.
The boy lived in the neighbourhood. He was about three years older than me; bigger and stronger. He called me a Nazi.
It really hurt. As I tried to run away, he threw his brown school case at me and tripped me over. I got up swinging, we got into a scuffle and a neighbour pulled us apart. From that day on, the boy never called me that again.
It might sound like childish silliness. But it was a good lesson for me in what it feels like to be excluded or shamed about who you are – or, in this case, who you're not. It helped shape my views and values.
Understanding what it feels like to be excluded is valuable knowledge to have in the times in which we live. Racism has been given a platform like never before.
It's one thing to protect freedom of speech, but there are people out there now spreading fear and racial hatred, including in Australia.
It's a dangerous situation, but I prefer to see it as a chance to change the ways we treat and relate to each other, to commit to being more considerate, sensitive and informed.
My education in empathy and understanding pretty much started with a kid calling me a Nazi. It developed through the lessons and examples my parents provided my brother, sister and me. And, it grew through some of the opportunities I was fortunate to have working with people from different backgrounds, cultures and religions as a footballer.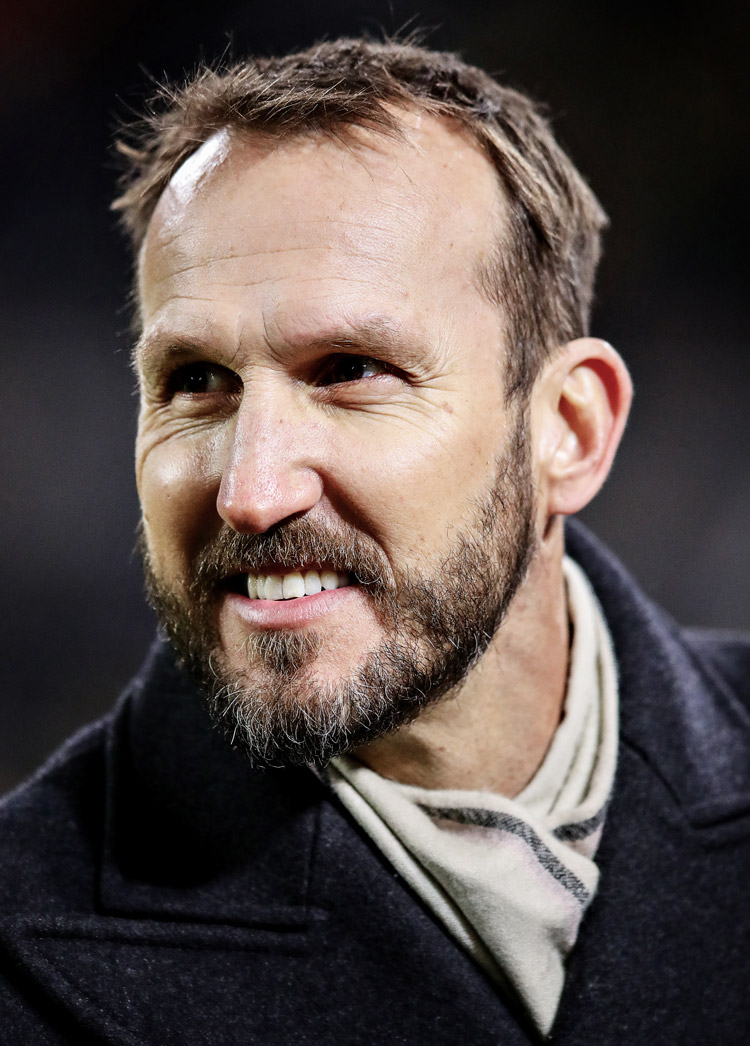 OUR PARENTS' STORIES
The feeling of being an outsider was something my parents tried hard to protect us children from. They wanted to integrate when they arrived in Australia in 1967. They didn't want our family to be seen as different.
We were living at Grose Wold when the boy called me that name. It's a lovely area, where the Yarramundi and Nepean Rivers meet to form the Hawkesbury, in the far north-west of Sydney. It was semi-rural, where the blocks were about five acres each.
My father, Hans, was a rubber-maker, but learnt bricklaying and spent three years building a house on the property in between juggling a full-time job building other people's houses. 
Meanwhile, we lived in a caravan. We had no running water and bathed in the river.  
As a kid, I loved the lifestyle. If I wasn't playing football, I was riding a horse or doing Tarzan swings into the river. When it rained, the river's appearance changed, which I thought was beautiful.
It's one thing to protect freedom of speech, but there are people out there now spreading fear and racial hatred, including in Australia.
Behind our interesting life, however, there were relics of the challenges my parents faced and the culture in which they grew up.  
Dad got in to trouble one time at school, he says, when there was a fire and they accused him. As he opened his mouth to speak, the teacher backhanded him. Things were different in those days.

I think much of the reason my father left Germany was because he'd lost his father as a young adult. It forced him to become the man of his family.
For my mother, Doris, leaving Germany was extremely hard. Dad applied for residency in Argentina, South Africa and Australia – but didn't tell my Mum until the last minute and she wasn't happy. Their honeymoon was the two-week boat trip out to Australia.
The result of those sorts of experiences was that my father finds it difficult to show his emotions. Even now, living with Mum at Coffs Harbour, he's reserved and disciplined.
Dad's character became part of me. He was a very firm parent and demanded good behaviour and respect. When I got school report cards, he was interested mostly in whether I listened in class and respected authority. He'd say, 'You've got to be this way'. If I asked why, he'd say, 'Because I said so'.
That style of parenting taught me to be humble, hardworking, disciplined and respectful. I think it set me up for the career I eventually had.
I can only imagine what it was like for my father to lose a parent so young. Dad didn't return to Germany for 27 years. He closed the option of moving back and sought a totally new life.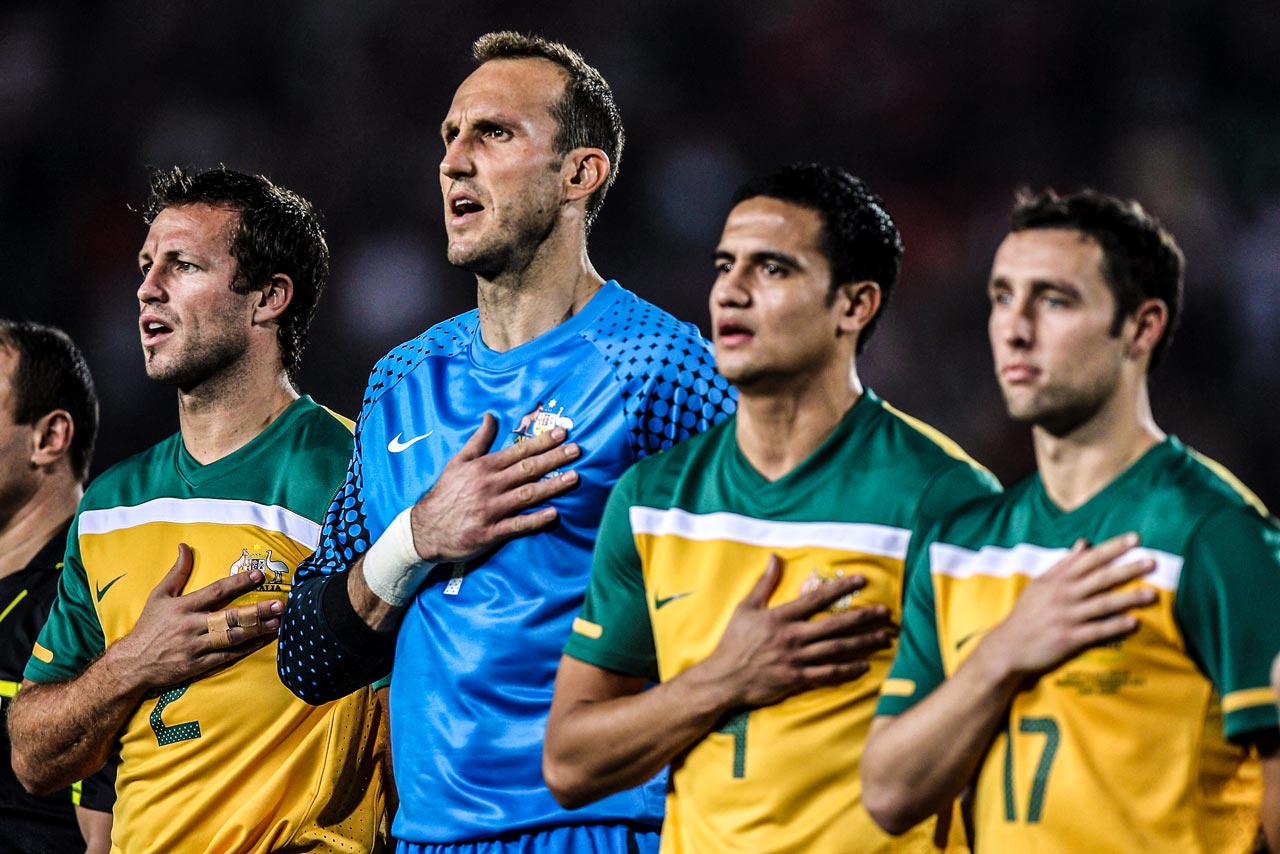 Meanwhile, my mother was homesick. She worked in various tough jobs in Australia. She loves animals but was not a confident English speaker and felt she had no choice but to accept work at an abattoir. Later, she worked as a cleaner in schools.
A crucial moment came when I was seven. Mum took my sister and I to Germany for three months. I didn't realise, but it was a trial period for her and us, to see if she would move back permanently. 
Thankfully, Mum decided we should come back to Australia and make the best life we could.
My family's immigrant story has similarities to that of my wife's family. Paloma was born in the Philippines to Filipino and Spanish parents.
My mother- and father-in-law lived in Franco's Spain initially, before my father-in-law returned to the Philippines to join his father's law practice in the early '60s. My mother-in-law arrived three years later, they married and had four kids.
My parents-in-law soon became concerned about their young family's future. Life in the Philippines was unstable under the Marcos regime. It was a dictatorship, there was martial law, curfews, infringements on civil liberties and rebel uprisings.
The final straw was when they were at a cinema, rebels broke in and started shooting. They decided, 'That's it, we're leaving'.
More about: Alen Stajcic | Ante Milicic | Coaching | English football | FIFA Women's World Cup | Matildas | Premier League | Racism | Socceroos | Sponsored