Mark Mickan - Contributor
Beautiful gesture I'll never forget
It was 1984, the year after West Adelaide had won its first premiership for 22 years, when we received the news that our Dad was diagnosed with Parkinson's Disease. Dad was an inspiration to his five kids: Bev, Kym, Patricia and Leanne, a very hardworking, gentle man with the kindest of kind hearts, strongly built – a good country footballer and cricketer for Renmark.
With Parkinson's, the symptoms can be different for each person. It's like a smorgasbord. You can have one symptom and not another, you can have three or four symptoms … it's different for everyone. Some people have a slow burn, others have a quicker burn.  Those symptoms vary from slowness of movement, rigidity, stiffness, tremors, difficulty swallowing, low blood pressure, depression … the list goes on.
For our dad, the primary symptom was rigidity of movement and stiffness. It was really debilitating for him because it meant that, in the advanced stages of the condition, he was unable to speak very well and he virtually couldn't move.
It was tough to watch and hard knowing that there was nothing we could do about it. We still miss him.
I didn't play in West Adelaide's 1983 premiership. I played every game that year and missed the finals due to a knee injury sustained in the last minor round game.
Our Dad was going through tough challenges to say the least, same as many of the 80,000 Australians who are living with Parkinson's each day. There is still no known cause and no known cure for Parkinson's Disease despite the efforts of scientific researchers around the world.
Dad passed away on July 10, 1996.
Personally, I had enjoyed very good levels of health and fitness throughout my lifetime. That changed in 2016, when I was diagnosed with Parkinson's, just like Dad had been. In some ways, it was a really daunting thing to hear because I'd seen how bad his condition was and how he deteriorated over time.
But, on the other hand, I thought if it was good enough for him, it's good enough for me. He was a wonderful man. Despite the high prevalence of Parkinson's in our family, there is no scientifically recognised genetic link.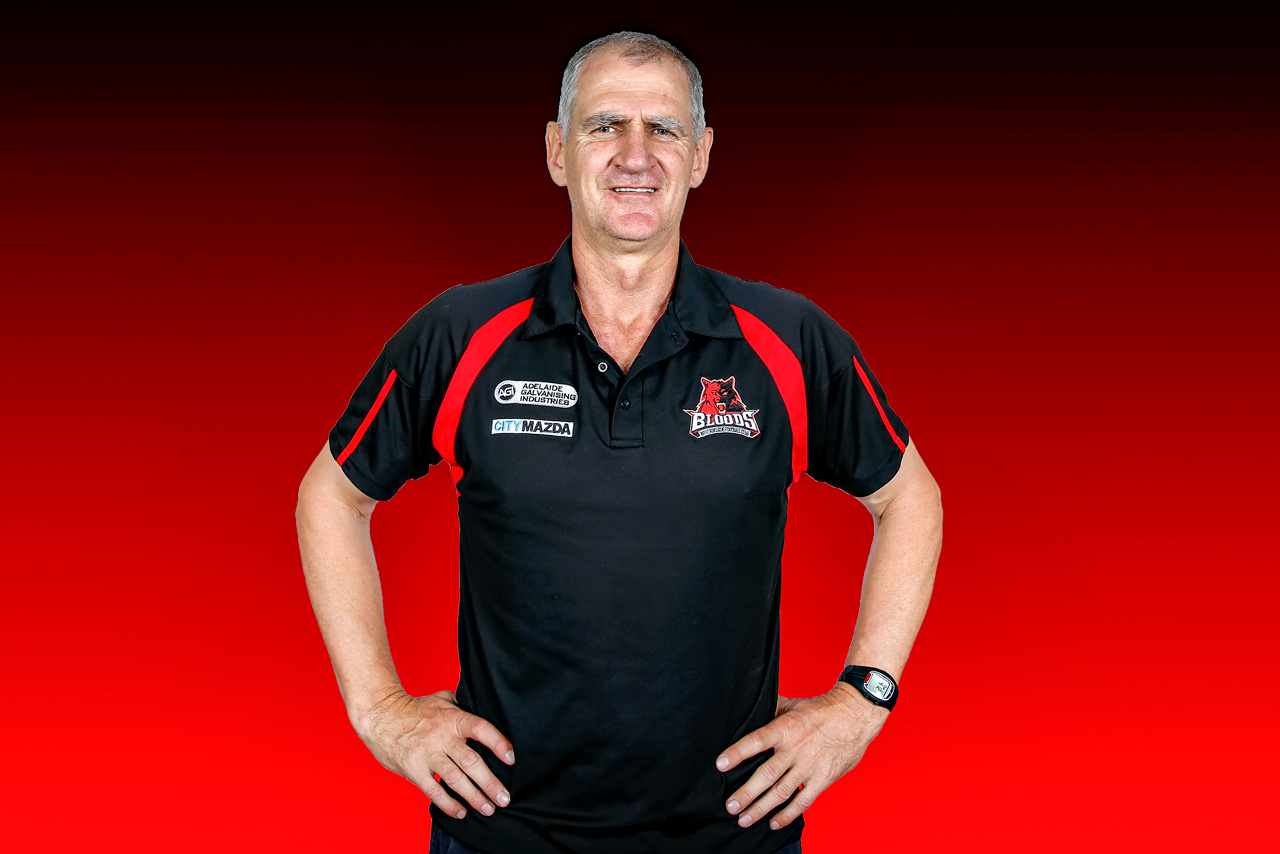 I DIDN'T SNAP OUT OF IT
During 2016, I was battling to get out of bed, I didn't want to go anywhere, I didn't really want to talk to anyone. This was a difficult scenario while coaching the reigning premiers. In 2015, West Adelaide had won its first premiership since 1983. I just put my lethargy down to tiredness caused by the rigours of a demanding job. "Lots of work and not much sleep made Mark a very dull boy."
I hung in there until August of 2016 because I thought I'd 'snap out of it' soon. But I didn't 'snap out of it'. I had also noticed a slight tremor in my right hand and my mood was very low. I made an appointment with Dr Angela Moran, West Adelaide's much respected club doctor. She diagnosed me with severe depression and referred me to a neurologist. The depression diagnosis made complete sense and came as a relief in many ways as I could now be treated with medication.
The diagnostic test for Parkinson's Disease is so basic and simple that it is almost unbelievable. There are no blood tests, MRIs, CT scans, just a few manual dexterity tests including a straightforward walk up and down a corridor. Sure enough, Dr David Schultz diagnosed me with Parkinson's Disease.
Because the test was so basic, my initial thought was to ask Dr Schulz if he would mind if I sought a second opinion. Dr Thomas Kimber, a few days later, made the same diagnosis using the same method of testing. My depression was explained also by the fact that depression and Parkinson's often go hand in hand.
I tend not to worry about things until they really need to be worried about. And, at first, I didn't think there was too much concern in the immediate future. But, it certainly caught up with me, with the tremoring coming on a bit quicker than I expected it to, in my right hand and both feet.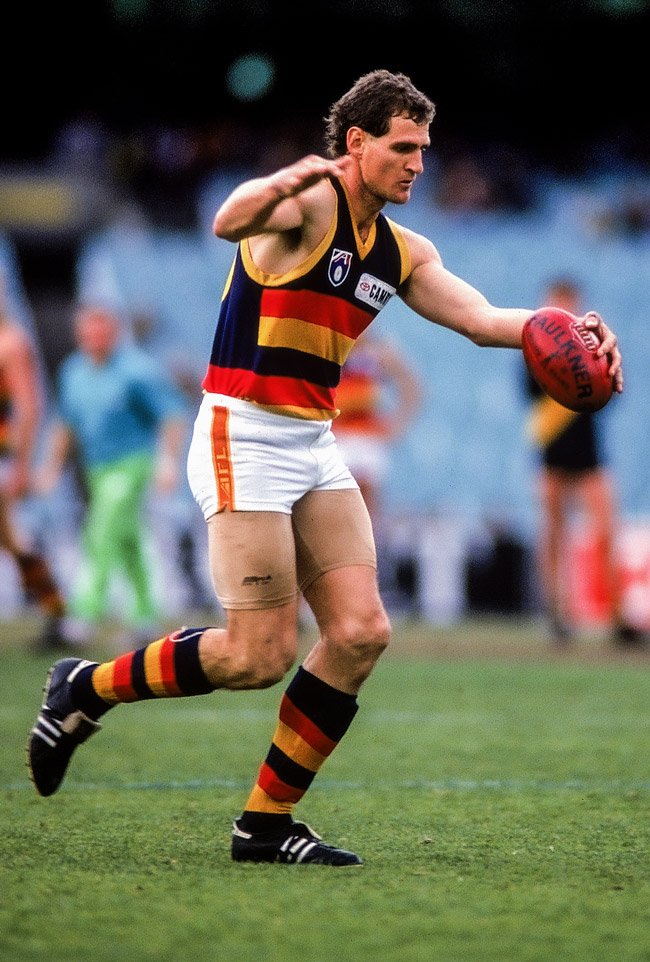 Because I wasn't overly concerned at first, I wanted to keep it quiet. I was coaching West Adelaide at the time, but I felt it best to just deal with the situation myself, along with my family. I didn't think others needed to know.
The board of the club accepted my wishes, but people at the games started to notice that I had a tremor. After a while, the club couldn't really shield me anymore, so they put a statement on the website and announced that I had Parkinson's.
It was uncomfortable at first. But I'm so glad now that it's no longer a secret. I'm pleased it became public knowledge because I now have a bit of a platform to spread awareness of Parkinson's.

I realised after a while that it would have been a bit selfish of me to try and avoid that 'going public' situation. Every chance not taken to talk to someone about the condition would have been an opportunity missed. I've been fortunate to be in a position where I can bring Parkinson's to the attention of the public.
Things are different now to when I was playing. And it's a really positive change. People are more likely to talk about their mental health issues and health issues more generally. They're making it known publicly, which is a good thing because it can help others.
After some consideration, I did a few interviews where I talked about my condition and, as I learnt more about Parkinson's, discovered that it needs funding and needs to be recognised as the debilitating illness that it is. In its advanced stages Parkinson's is horrendous – people in wheelchairs, unable to speak, often unable to chew and swallow, tremoring – and while the medication has improved, there is still no cure.
I was also led down this path, somewhat, by the example set by Neale Daniher. Neale's been an absolute inspiration for me. MND is certainly a faster burn than Parkinson's. But there are similarities in the end.
It's interesting that there's a drug being trialled for Parkinson's called CuATSM, and there have been some promising results for people with MND as well. There's lots of work being done on both conditions.
My heart goes out to Neale for the way he's been conducting himself, and to his family, for bringing that condition to the public arena.
More about: Adelaide Crows | Coaching