Mark Hutchings - Contributor
Tough love that changed my life
The first words that came out of Ross Lyon's mouth hit me like a ton of bricks. 
'Look, it's not great news', he said. 
It was 7.30 the morning after the St Kilda best and fairest and we were at my scheduled end of season review meeting in Ross's office at the club.
The Saints team that year had been strong. It was the year of the drawn Grand Final against Collingwood and I hadn't played a senior game. I was still on crutches after surgery on both hips.
Nevertheless, I felt I'd had a decent rookie season and, being a naive teenager, hadn't really considered my stint at Saints could end in an instant. 
After those opening words, Ross said he didn't think I was good enough to be an AFL player and they weren't going to keep me. And that was that. 
There's not much you can say in that situation. There's nothing really to discuss. Even if I didn't agree with it, who was I to argue? It was Ross's opinion. He'd seen a lot of players come and go and it was part of his job to make those decisions. 
I was distraught. It was one of the worst moments of my life. I'd been so happy when I saw my name pop up on the computer at the rookie draft, headed to Melbourne the very next day, ready to begin my journey, to start my AFL career.
I was 18 and thought it would just be a case of getting stuck into training and getting better. I wasn't aware of the challenges I might encounter there.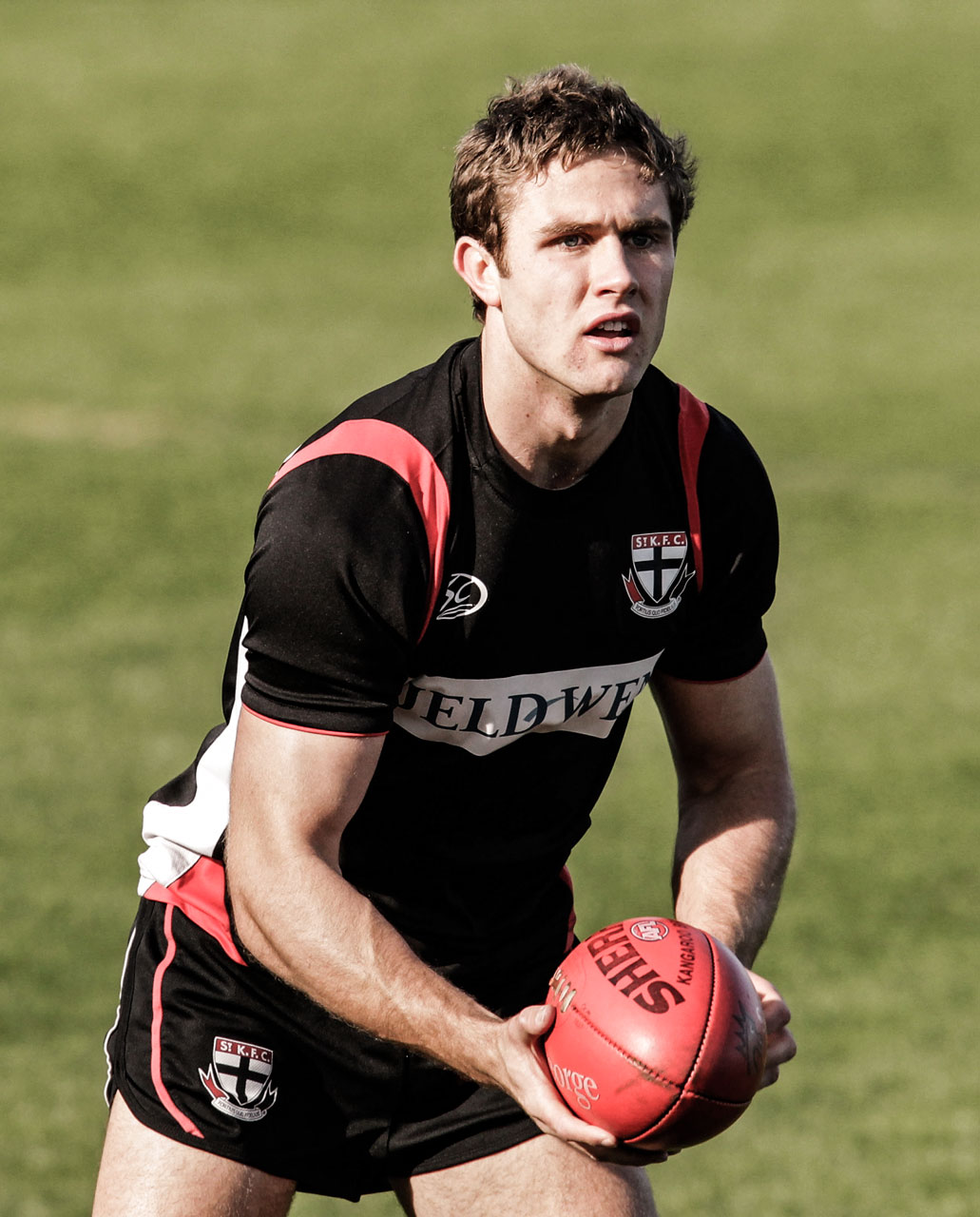 Nine months later, I was faced with the reality that my desire to play AFL hadn't eventuated and I was wise enough to know that it's a long road back to getting drafted again, let alone playing a game. 
As hard as it was, looking back now, I can say that I'm glad it happened. It was important because it made me realise that I wasn't good enough at the time and needed to improve.
I also learnt that it's a ruthless industry and only the best participate. I needed to get to that level. I wanted to prove I had the ability to do so. 
That moment in Ross's office was a crucial part of the journey. It changed the course of my life.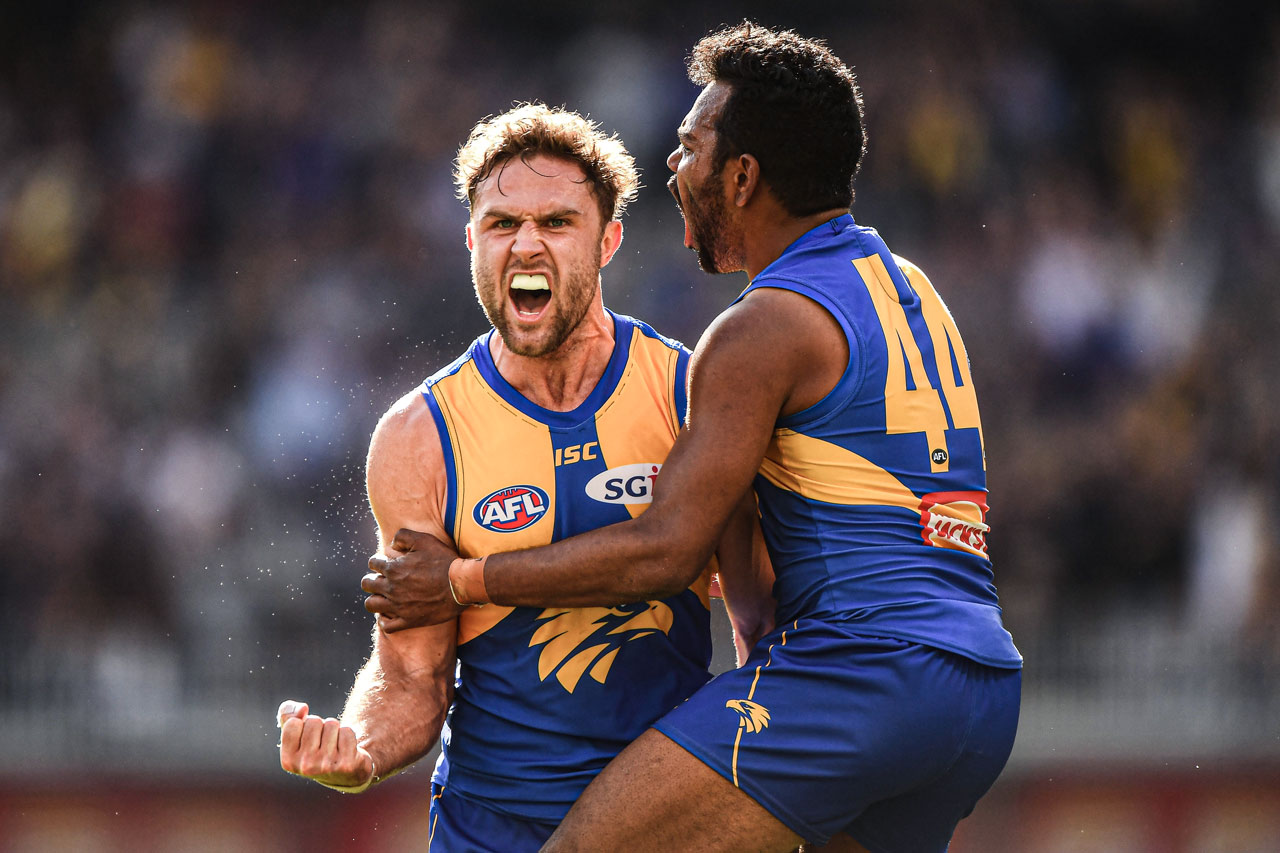 Stopping the complacency
I processed the disappointment pretty quickly. A few days later I moved back to Perth, back in with Mum and Dad, and started planning my way back to recovering from my surgery and then getting drafted again.
I thought to myself that I couldn't sulk and wallow around. I knew I had to move forward with energy.
I'm the kind of person who needs goals and structure. I like to feel like I'm being productive. I assessed what had happened and put together a logical plan. 
I knew I might not get another shot at AFL. But I wanted to make sure I had no regrets. I wanted to pour all my effort and attention into being the best player I could be. I believed that if I did that, I could make an AFL list again. 
Sometimes you need a little bit of tough love, a comment to stop the complacency. Often, I've found, the advice you don't really like is the advice you really need to hear.
One of my first decisions, which my parents helped me come to, was to join West Perth in the WAFL. I'd originally played for East Perth – they are arch-rivals – but I believed there were better opportunities at West Perth to play midfield. 
It was kind of a big thing at the time locally and it's hard to have people at your old club feel angry at you. I'm a loyal person but I'd learnt that you need to make tough decisions sometimes to get what you want out of life and your career.
I didn't want to suffer from external decisions. I wanted to be in control a bit more and West Perth were able to give me that opportunity.
I also took care of things away from the game. I did my personal training qualification and started a business at a gym because I knew that, playing WAFL, you need a job as well.
Working for myself gave me the flexibility to put a lot into my football. It gave me an outlet away from the game, too.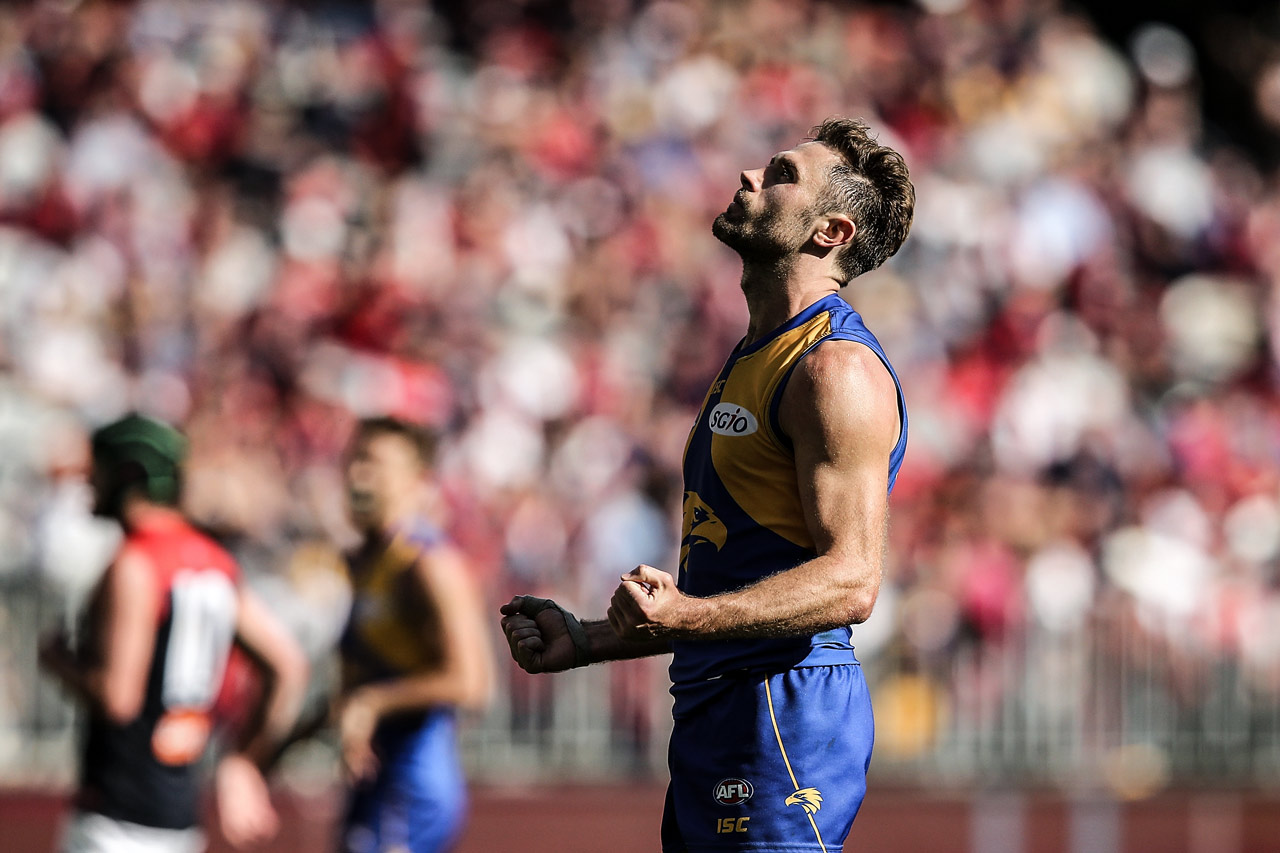 My first season with West Perth was pretty good, not amazing. Leading into the second season, another moment happened which I consider to be an important turning point. 
I was sitting in the car, about to head to the first pre-season session when Dad leant down on the window and wished me good luck. Then he said, 'What are you aiming for this year?' 
I said, 'Oh yeah, just do what I did last year. Do it a bit better'. 
Dad said, 'Yeah, you were OK. But there's another level you need to get to, just so you know. You should be aiming to do better'. 
It might not sound like the kind of thing to stop you in your tracks. But I felt like those words gave me something to really think about on the 25-minute drive to Joondalup.
In fact, Dad's words were ringing in my ears and, by the time I got to training, I realised, yep, he's right. It was the spark I needed to wind me up for the whole season.

Sometimes you need a little bit of tough love, a comment to stop the complacency. Often, I've found, the advice you don't really like is the advice you really need to hear.
Dad doesn't have a football background. He's a geologist. He worked for the government helping Aboriginal people get into study. Later he mowed lawns, working for himself, before he retired. But he's always given me good honest advice. 
That's all you can ask for from the people closest to you. Dad's seen pretty much every game I've played live since I was six, the interstate games on the TV or radio. He knows what makes me tick, he knows when I'm at my best or when I'm a bit off. 
His words to me that day as I headed off to West Perth training gave me that motivation, that reality check about what I had to do. 
It worked. By the end of that second season I'd come second in the Sandover Medal, which is the league's best and fairest, won the club best and fairest and played for WA in the state game.
West Coast then chose me in the main draft, which meant a two-year deal straight off the bat. It was pretty cool.
More about: Collingwood | Grand Final | Resilience | St Kilda | West Coast Eagles