'Shouldn't you be a Formula One driver?'
I was just a young bloke trying to make my way with the Bulldogs in the Harold Matthews Cup. Saree Boutros, who still works at the club, took one look at my name – Marcelo Eduardo Montoya Jr – and wondered what the hell a guy who sounded like a driver for McLaren was doing playing rugby league. Saree's a legend. It cracked me up.
But I get it. There haven't been many players of Chilean descent play in the NRL.
Actually, there's only ever been one.
Me.
My family story might be unique for rugby league, but it isn't for the area the Bulldogs represent.
I love Belmore and the greater Canterbury-Bankstown region. I reckon just about every continent, every culture, every religion is represented here. It's like a little model of the whole world tucked away in south-western Sydney.
You can see it in the faces in the crowd at every Bulldogs home game. People of African, Asian, Middle Eastern, Pacific Islander, European – and, yep, even South American! – descent all pulling together for one cause.
I reflect this. Their stories are my story. I'm proud to represent it.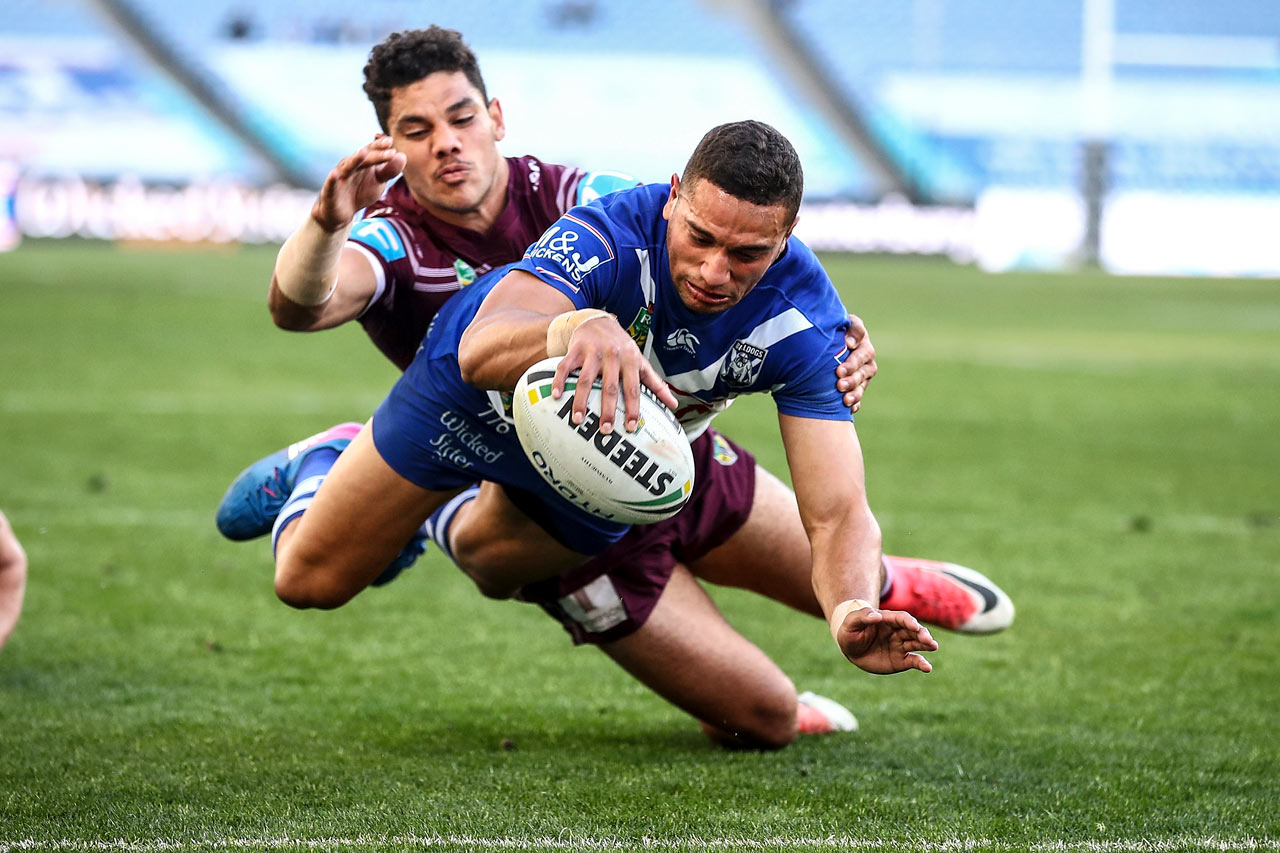 A CHILEAN IN AUSTRALIA
Here's what I know about my Chilean heritage.
My grandfather was a musician in Santiago. He was in a band and performed under a stage name: something Brown. I don't know the first name and I don't have much more detail. We didn't talk about him much. He and my dad, Marcelo Sr, had a falling out when dad was much younger and that was that.
Dad was an engineer and left Santiago to live in Argentina and then Australia, where he was married the first time. After that relationship ended, he took what was supposed to be a short-term job in Fiji building a marina. Mum was working at a nearby resort. They met. And that's how our family started.
By the time we all left Fiji to move to Campbelltown when I was three, dad spoke close to fluent Fijian along with Spanish, Italian and English. He loved Fiji and immersed himself in the culture there.
I love Belmore and the greater Canterbury-Bankstown region. I reckon just about every continent, every culture, every religion is represented here.
I was always aware of my Chilean heritage but it didn't come up all that often except when one of dad's South American mates came over (or when Saree was telling me to go and play soccer or tennis!).
That all changed in round three last season when I made my NRL debut for the Doggies against the Warriors. There was quite a bit written about me being the first player of Chilean descent in first grade, and about how the game has grown in Chile to the point where there are now eight teams.
Soon after, I got a call from Mauricio Avila from the Latin Heat. They are fielding teams in Australia made of kids from South American origin. He asked if I would be an ambassador.
I jumped at the chance. They're an awesome group of people and they're building something really special.
GROWING UP FIJIAN
It was interesting having these two different worlds in my life.
The Chilean heritage was always there, but we grew up Fijian. My mum's father was in the army and later became a carpenter and a builder. He built the family house in the village of Nabaitavo Naitasiri and another one on the west coast in Natabua, which got destroyed by tropical cyclone Winston in 2016.
Nabaitavo Naitasiri is about a six- or seven-hour drive from Nadi and we make the effort to visit it every time we return to Fiji.
I remember a little of the early years. It was a very disciplined way of life. Mum and Dad were both working, so our grandmother took care of us and she was quite strict. Church was a big part of everything we did.
You had to admire my grandma. There were ten kids and she somehow found a way to make $50 a week stretch far enough to feed everyone and pay all the bills. It's crazy when you think about it.
We moved to Campbelltown when I was little but we kept the Fijian culture alive in our house. We would have a lovo each Christmas – which is when you cook underground like a hangi in New Zealand – and observed other traditions.
We were a hard-working family. Mum held down three jobs and so we wouldn't see her all that much. Dad worked as a mechanical engineer in Liverpool. He would take me to my games on Saturday morning if he was clear of work. I still remember sitting with him before we'd head to the footy, eating weetbix and watching Winnie the Pooh.
All my older brothers, Albert, Poli and Rusi played league. I thought about taking up soccer for a while but they just looked at me and said, 'Nah, you're playing footy like us.' I didn't have much of a choice!
Dad fell in love with league. He became a massive Eels supporter. He still loved his soccer and his tennis and all the sports you'd expect a Chilean to get into. But he'd watch league all day if you let him.
I am named after him. Even the middle name. That's why I have to put junior on my licence and passport. The bank got us confused for a while and he was getting all my bank cards and statements. It's just as well I didn't have anything to hide!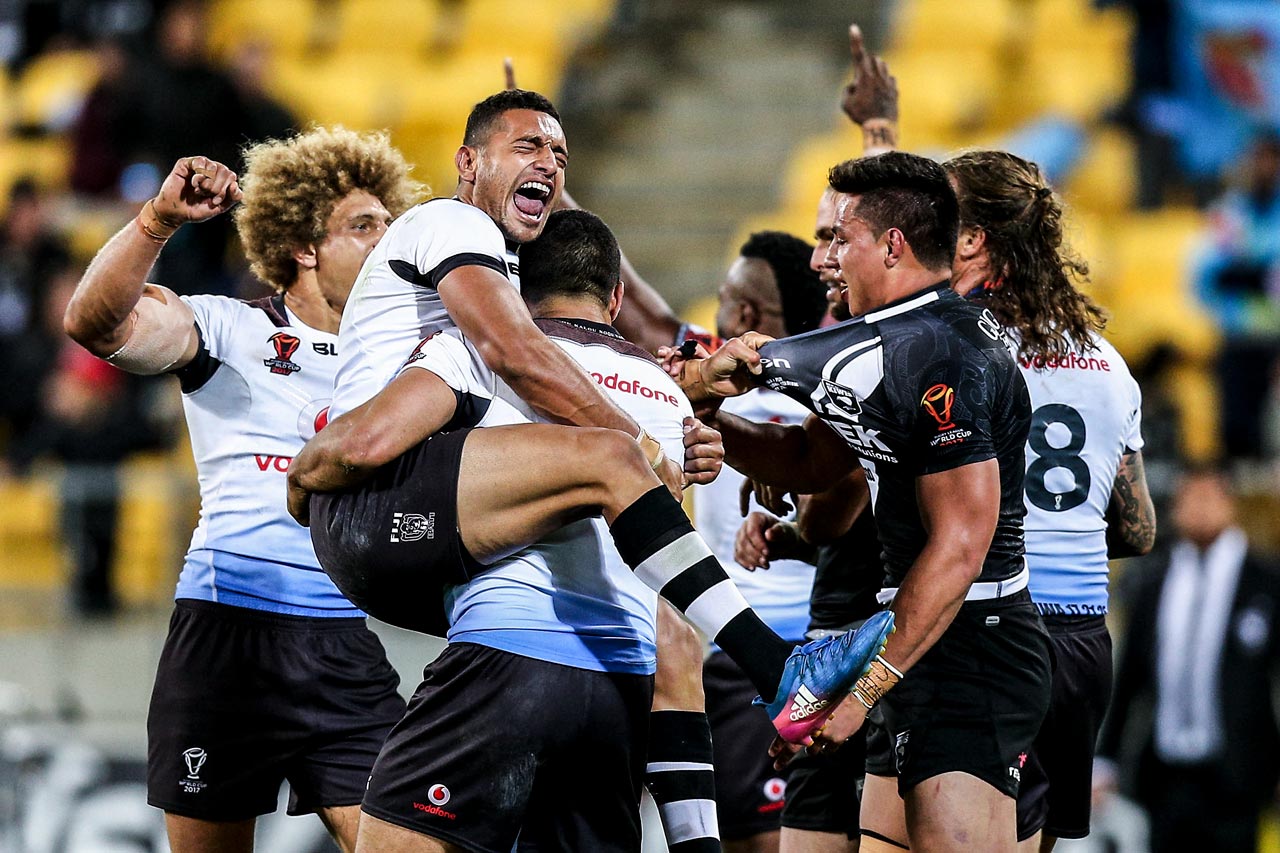 THE GREATEST LESSON OF ALL
Here's what I've noticed as I've got older.
You can be from any part of the world, you can follow a different religion, you can even speak another language – but we are all the same in so many ways.
I am half-Chilean and grew up in a household with a strong Fijian influence, which included being a Christian, and yet I have met so many people from the Lebanese community and a Muslim background who share the same beliefs that I do, the same life experiences that I have.
I see it when I'm working as a teacher's assistant in Casula, and I see it at this football club.
We've got players and coaches and staff who come from all different walks of life – boys from the country and the city, guys from families who have been in Australia for generations and those, like me, who are the children of immigrants.
When we talk and share our stories, it blows you away how similar our values and experiences are.
I want to build on last year and do my part to make this club a big success in 2018. I want to be a better person and a better player. I want to play every first-grade game possible.
I want to make the Bulldogs, this region and my heritage proud.
More about: Canterbury Bulldogs | Fiji | International rugby league