Maddy Proud - Contributor
Perception versus reality
There are plenty of people who'd suggest there's never a good time to bop to Justin Bieber. But, in the change room after a heavy loss in a national league netball game, for a successful club with a proud history, it was definitely not a good call.
I was only 16 when I was signed to play for the Adelaide Thunderbirds. I was a schoolkid during the week, then jetting off on weekends to New Zealand or around Australia to play the highest standard of league netball in the world.
Even though I was very young and playing alongside the likes of Nat von Bertouch, Sharni Layton, Bec Bulley and Renae Hallinan – my heroes growing up – I felt like I was meant to be there.
I'd had a taste of success at state level and felt quietly confident in my abilities. I didn't see any reason to go about things differently to how I always had.
That meant being my normal outgoing self, being sociable, playing the odd practical joke and trying to make the people around me feel good. I didn't have the experience to properly understand that within any team – or any group of people working together – there are various personalities who operate in different ways.
In a sporting environment, where pressure runs high, that means some athletes prefer to sit quietly in their own world, perhaps put on headphones or go about their routines on their own. Others, like me, express their nervous energy by chatting, maybe even having a dance and feeding off the energy of others.
Either way, experience would tell you that after a bad loss, it's important to feel the collective hurt and accept the disappointment.
That game against the Firebirds was a shocker. We'd trained hard and were going well in the league, but nothing seemed to work on the court. I hate losing, but I also hate seeing people I care about be upset.
So when we got back into the rooms after getting beaten by about 15 goals, I put on Bieber's hit Be Alright in an attempt to tell the girls that "everything's gonna be alright."
It was the wrong thing to do and in the days ahead I had a couple of teammates and coaching staff pull me aside and tell me to have a think about the choice I made in the situation. They told me reconsider what our team was trying to achieve and how we needed to go about things as a group.
It was a great lesson and one that has stuck with me ever since. It's a concept I feel I understand better now than ever.
There is a fine balance between being true to yourself and being conscious of the way it impacts on the people around you. Different situations require different responses. And perceptions matter. Being exuberant and having fun can give people the impression that you're not taking your job seriously, no matter how far from the truth it may be.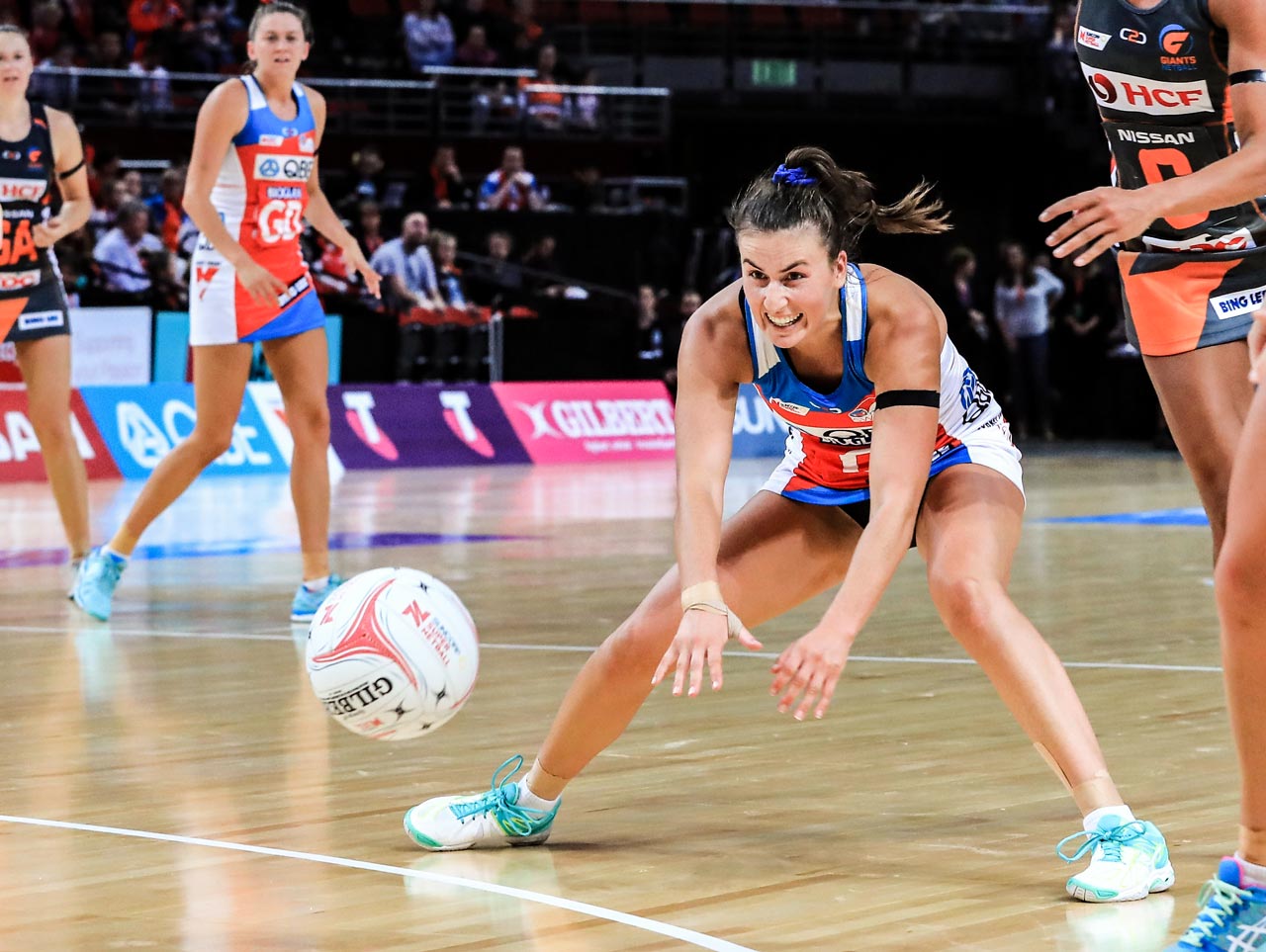 THE WILL TO WIN
Being fiercely competitive is a quality that was instilled in me from a young age. I had a fortunate childhood in Adelaide. We had a nice big backyard with a swimming pool and my brothers and I were always outside playing sport.
Often we'd muck around taking Aussie Rules marks. My older brother Max and younger brother Doug didn't go easy on me at all. We fought for everything and I had to be extra determined to hold my ground.
When the ball hit the deck you had to pounce on it or lose out. I've carried that habit into my netball, often throwing myself around the court without any fear or, some would say, sense.  
I became a bit of a tomboy because of those experiences. I was the only girl in the Year 5 cricket team and the only girl at lunchtime asking the boys if I could play football with them. I always wanted to compete with the best and prove myself. That attitude helped me progress through netball quite quickly.
I would often sign my friends' birthday cards 'Love, Maddy', put my signature there and write, 'My autograph for when I'm famous'. It was me being my quirky self, but I also half-believed that I was destined to do well and make a career for myself in sport. I was quietly confident and knew what I wanted.
At the heart of my struggle between being fun-loving and being taken seriously as an athlete is my belief in the concept of authenticity. I'm passionate about girls feeling comfortable in their own skin and accepting who they are.
By the age of 17, I was playing for the Thunderbirds and doing silly things like putting Bieber on in a losing dressing room. But, by 18, I was captain of the Australian Under-21s and again gained a lesson in considering how I was being perceived.
While in New Zealand for a tour, a couple of the girls in the team arrived late for a recovery session. It was only a few minutes but I had to reprimand them so it wouldn't turn into a habit. The girls were close friends of mine and I was really nervous. But I did what I had to do.
I was really surprised when, soon afterwards, some of the other players in the squad told me they were impressed by the way I'd handled the situation. That's when I realised that you can get respect from people in ways other than being the joker.
You can do it by handling yourself well when you need to have a tough conversation. It was another turning point for me, especially as a leader.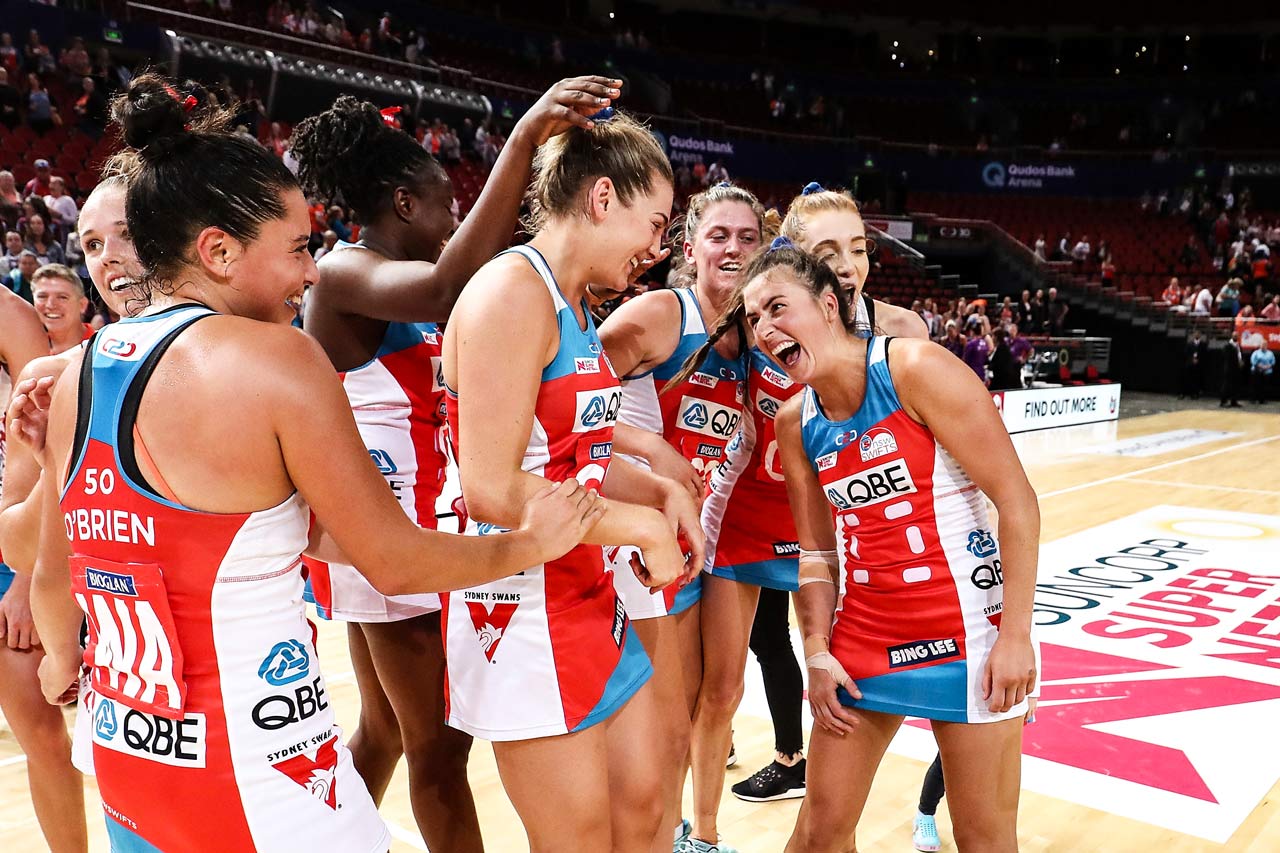 TRUE TO YOURSELF
At the heart of my struggle between being fun-loving and being taken seriously as an athlete is my strong belief in the concept of authenticity. I'm very passionate about girls feeling comfortable in their own skin and accepting who they are.
Athletes such as Sharni Layton send a great message to young girls that it's OK to be unique, it's OK to be you, and you can still succeed. Sharni has always been adamant about remaining true to herself, she's a real trailblazer in that way and I think it's a big reason everyone loves and respects her so much.
Netball needs more of us to show our true selves. There are so many netballers out there who have great talents, diverse histories and interesting personalities. The public likes to get to know athletes and it can only help build the profile of our sport if we encourage our players to feel comfortable being open in that way. It's another reason I'm determined to stay as I am and encourage others to be themselves.
The trick for me is to not be pigeon-holed as the team comedian. There is that aspect to me, but I'm also a published author, I'm studying for my Masters in Creative Writing and have pushed through many ups and downs in my netball career so far.
Being exuberant can give people the impression that you're not taking your job seriously, no matter how far from the truth it may be.
I made the move to Sydney to play for the Swifts two years ago because I wanted to push myself outside of my comfort zone. It was one of the best decisions I've made and I've grown as a person and a player in the NSW Swifts' environment. I've worked really hard to be in the position I'm in. It hasn't happened by chance.
Nearly all of the Under-21 national team members I captained have gone on to play for the Diamonds and, while I'm happy for each and every one of them, I will do everything in my power to be selected to join them in playing for my country. Playing in the Fast5 Series recently was a great experience and made me even hungrier to keep progressing.
We are about to start another pre-season at the Swifts, running until we're spent, and I'll be giving it absolutely everything I've got, as I always do on and off the court. But – when the time is right – I'll probably still blast a bit of Justin Bieber to lighten things up.
More about: Adelaide Thunderbirds | Diamonds | Fast5 Netball World Series | NSW Swifts | Sharni Layton | Super Netball | Women's Sport