Lukhan Salakaia-Loto - Contributor
Family over everything
They say time heals all wounds.
I don't think it does. Time gives you an opportunity to find different ways to cope with what you are going through. But it doesn't heal.
It was only three months ago thaat my life completely changed when my family and I unexpectedly lost our father. It won't be the same in three years, or 30 years from now. Time won't make the loss go away. I will just learn different ways to try and pull through.
As I see it, I've never had a stepfather. That's not how I ever thought of my dad. I've been blessed to have two fathers – the only down side is that I'll probably have to go through this all over again one day with my other dad.
Those who know me know I don't like to share too much about my family and my personal life. But I will say this about my father: he is the benchmark in my life.
He was the man I adored. I still do. I always will.
After every game, he would be the person I would go to for approval, feedback, criticism. I would ask him whether he thought I played well or shit. This has been a routine of mine since a very young age. He always gave me a straight answer. I valued his opinion not only for rugby but everyday life. We all have a person we look up to in life. He is that person for me.
He was my biggest critic and my biggest fan all in one. He'd always grin and joke that he would smash me if he was my age growing up. I'd just laugh it off but I know he probably would have!
My family and I have been hurting, just like any other family who has experienced this pain. I needed to be with them through this period – for them and for myself. That's why I pulled out of the Spring Tour. It was the easiest decision I had to make during this time.
My family always has to come before everything.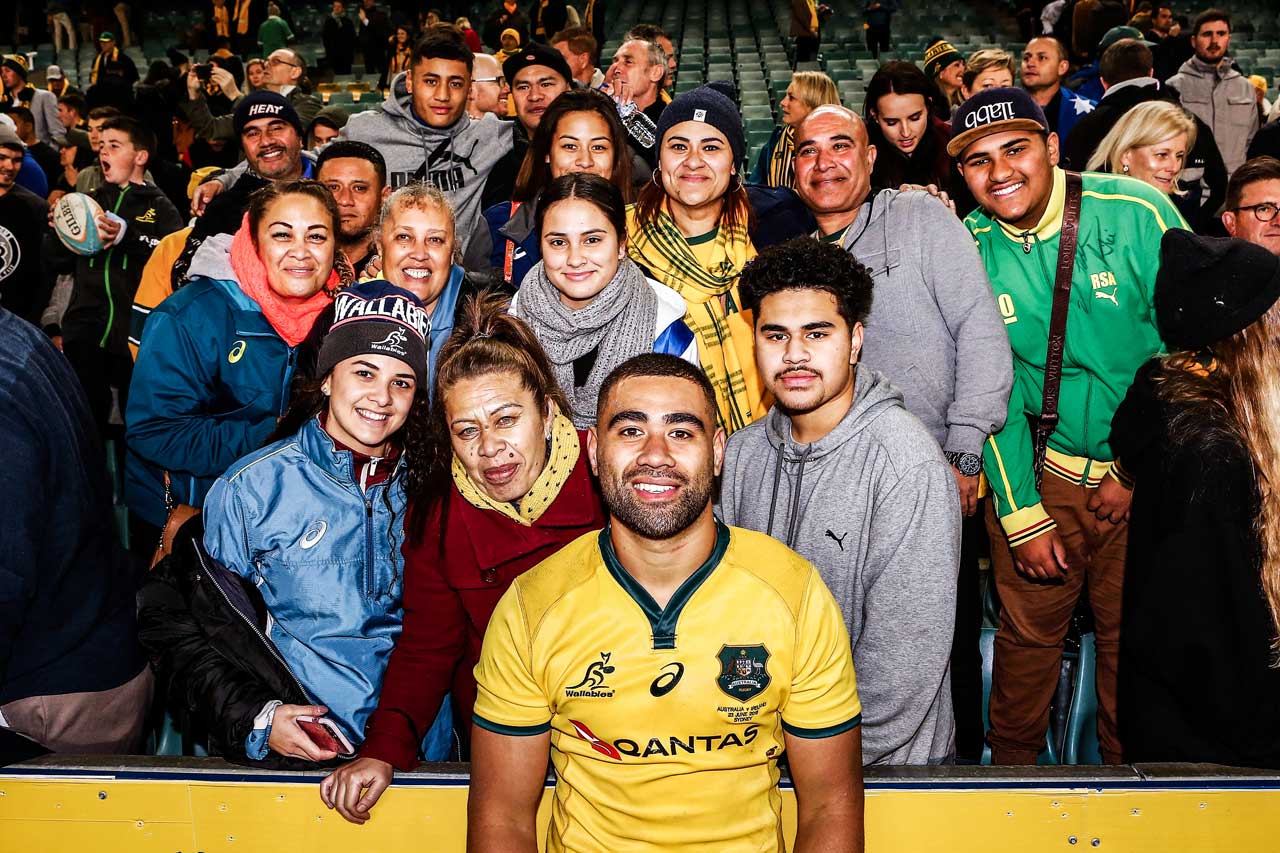 CHANGING MY NAME
Carrying this name is my biggest honour.
The thing with last names is that they don't stop with you. I'm now carrying all my parents' names. And one day, when I have a little family of my own, they'll have my dad's name, too.
It was a pretty easy decision for me to change my last name.
It's something I'm really proud of. It's very close to my heart.
I'm a pretty straight-up person and I can be blunt at times but I mean it in the most respectful way when I say it wasn't hard to part with my old last name. I'm the one who has to walk around and carry it. This is a decision I wanted to make.
I will say this about my father: he is the benchmark in my life. He was the man I adored. I still do. I always will.
It's still quite new so I haven't thought about signatures or how people might respond. A lot of my boys call me 'LT' because of my old initials as Lukhan Tui so I'm not sure if that will change.
I took about a month off after the Test against Argentina on the Gold Coast to try and come to terms with what had happened. I was pretty much frozen that entire time. I didn't have the answers I was looking for – I still don't – and it tore me up big time. It still does.
I always thought that I could deal with anything growing up. No matter what has happened in my life to this point, I've always had an answer or been able to find a way through good and bad times. But this time – for the first time – it's been very different and I've struggled.
It's hard for me to understand why. This has impacted my life in ways I couldn't have predicted. I ask myself questions every day and I can't find the answers. It's a constant battle and nothing I pictured myself going through.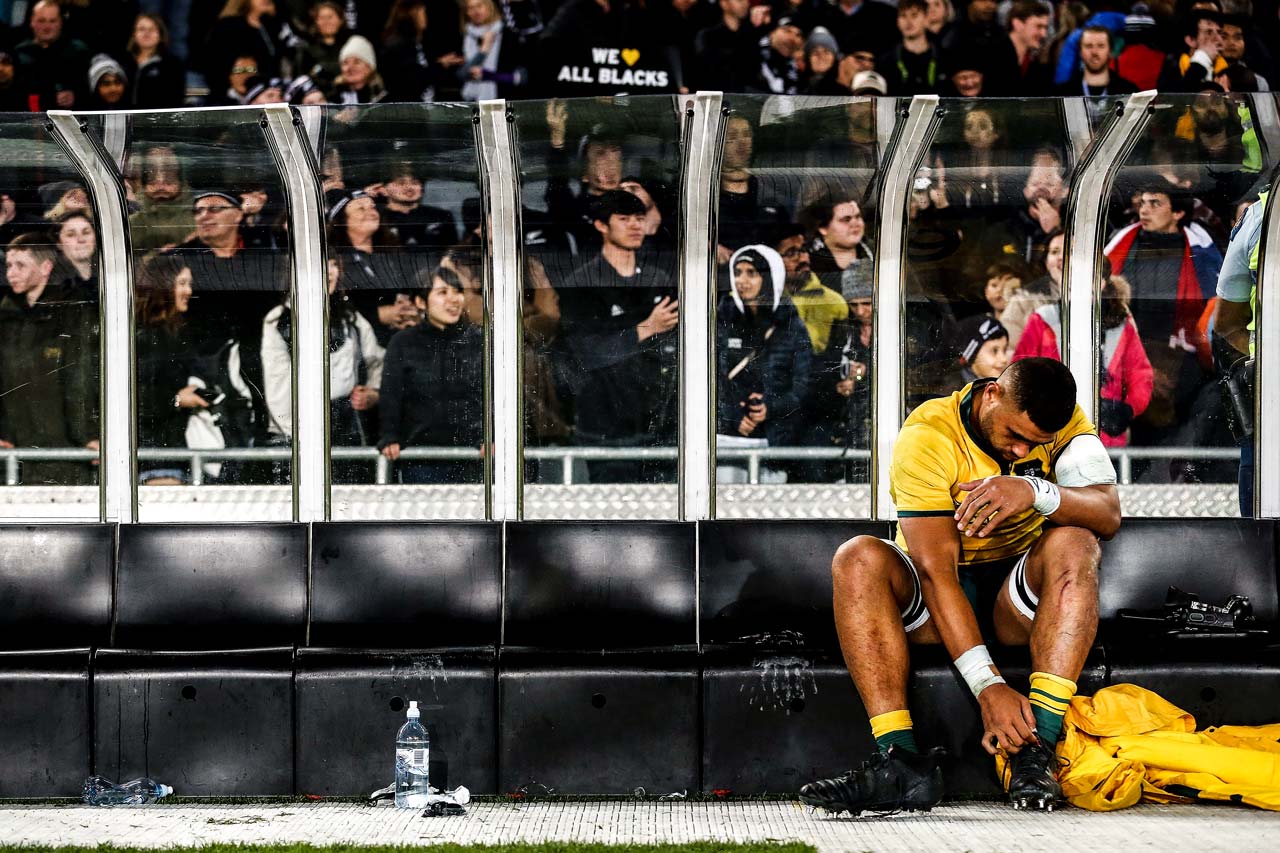 I've dedicated most of my time to my family and, with whatever time has been left, I've been training my arse off. I have tried to give myself a little bit of distance from rugby. I haven't watched the Spring Tour – just the City vs Country NRC game and the third Bledisloe Test – but I have been keeping in touch with some of the boys in the Wallabies squad.
I have been an open wound the past few months. I've been able to see a lot of things about myself, things I didn't know were there. I've been vulnerable and that's something that doesn't come naturally to me. I've relied on my few close friends, my family and God.
Sometimes people don't even realise how a quick convo or kind gesture can really brighten up someone's day. That's certainly been the case with me.
It's hard for me to put all this into words, but I hope you can understand.
The time in camp spent away from family is always long. The days would have felt longer if I had gone on tour. Being with them, rather than being overseas on the Spring Tour, has been good for all of us.
I know in my heart that is the truth.
More about: Queensland Reds | Rugby World Cup | Super Rugby | The Rugby Championship | Wallabies