Making magic: Coops, Trell and me
It's funny. There are 25 rounds and it helps to find something every week that gets you up. Obviously, games like Anzac Day are very easy to get yourself up for, same for the derbies with Souths.
The Magic Round – we play Canberra this weekend – has the same impact. You know there are going to be other teams there, you know everyone's going to be watching and you've got a chance to make a statement.
I know going up there we'll want to put on a show for our fans who are coming along, and the other teams.
I think it's an awesome idea. I've seen the way the English have done it and it's a great initiative for our game. I'm expecting a festival atmosphere. Hopefully, we'll get heaps of kids and the younger generation there and plenty of people travelling interstate. Hopefully, it goes smoothly and the field holds up and it's here to stay.
It's exciting as a player and I'm sure it's exciting for fans as well, watch a few different teams, enjoy the occasion around the ground, get out there and have a good drink with your mates.
I have family in Queensland who come and watch me in the Suncorp games – aunties, uncles and cousins. I enjoy going up there to play in front of them once a year when I get to play Brissie. We're up there two weeks in a row, so hopefully they can get there both weeks.
They were Broncos fans when I was younger. I hope they've become more Luke Keary fans now though! They've been supportive all the way and it's nice to get up there and see them.
I reckon they could even become Blues fans. Hopefully. But I don't know. I haven't actually asked them yet.
I moved to New South Wales so young. I supported the Broncos because my dad and brothers supported them.
Being from Ipswich I obviously looked up to the Walters brothers and Alf Langer, even Locky, and blokes like that. But I grew up in Sydney so I gravitated to the players here – Joey, Freddie …
I was a bit different in that I didn't really have a footy idol. I liked to watch all these different players and I wanted to roll them altogether into one.
There was never one I idolised.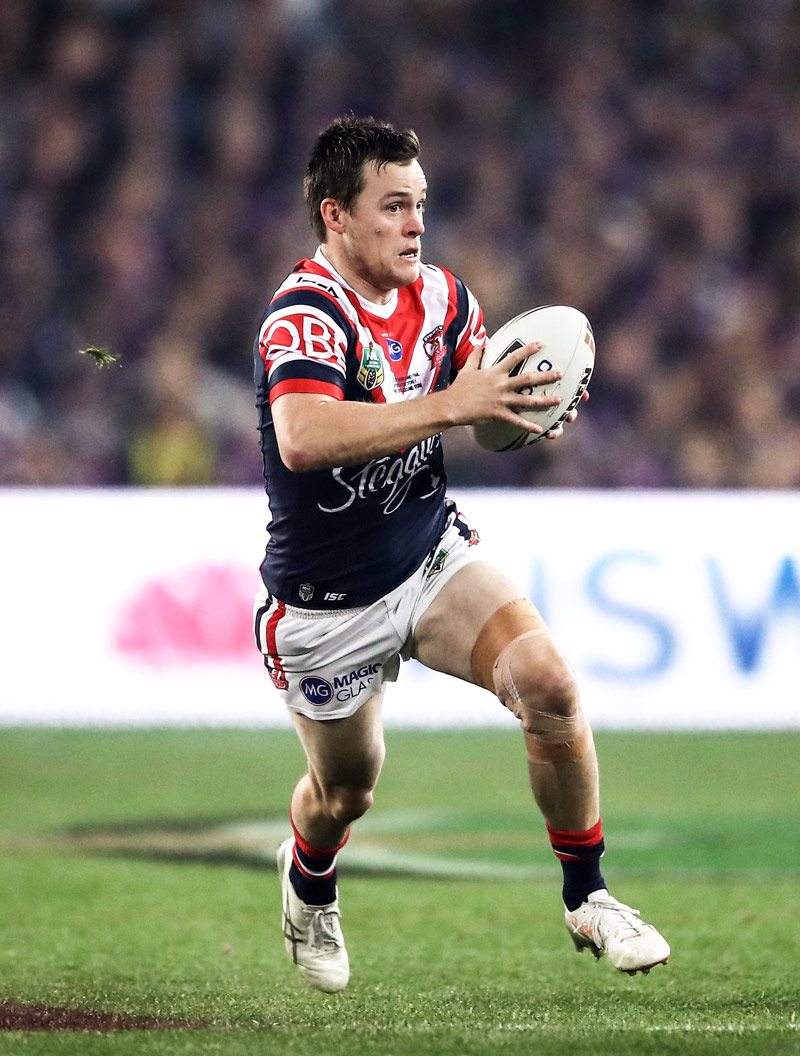 IT'S OPENED UP MY MIND
There's another Queenslander to put on the list of those I've looked up to. I wasn't at the Roosters when Sonny Bill Williams was at the club but I think Cooper Cronk's had just as much influence.
He's an unbelievable person and an unbelievable footy player. As a five-eighth, he has taught me so much about the game it's not funny.
I'm close friends with Latrell Mitchell and we're building a strong connection. We trust each other on the field. I trust I know where he's going to be.
I'm so much more knowledgeable. I've learned how to deal with situations just by talking to him and watching him. He's so open to give you everything. He holds nothing back and has been like that from the very start.
For what he's done in the game he could be forgiven for having a big ego, but there's no ego there at all. It's not just with me, but everyone in our club. Ask anyone inside the Roosters.
What sets him apart is the way he sees the game. It sounds a bit weird but he's shown me how he's sees it – and it's opened my whole mind up. He does it this way for 15 years and you start to realise he knows what he's talking about.

Especially around game management, he knows what to do if you put him in any situation. He will nail what needs to be done, not just for himself, but he can tell the 12 other blokes on the field what needs to be done.
It's an unbelievable and weird trait he's got. He can control people and they don't even know he's controlling them.
Coops has allowed me to play with freedom and vision. Because I'm so sure he's in control of everything, I have freedom to express myself. He's changed the way I play and approach the game.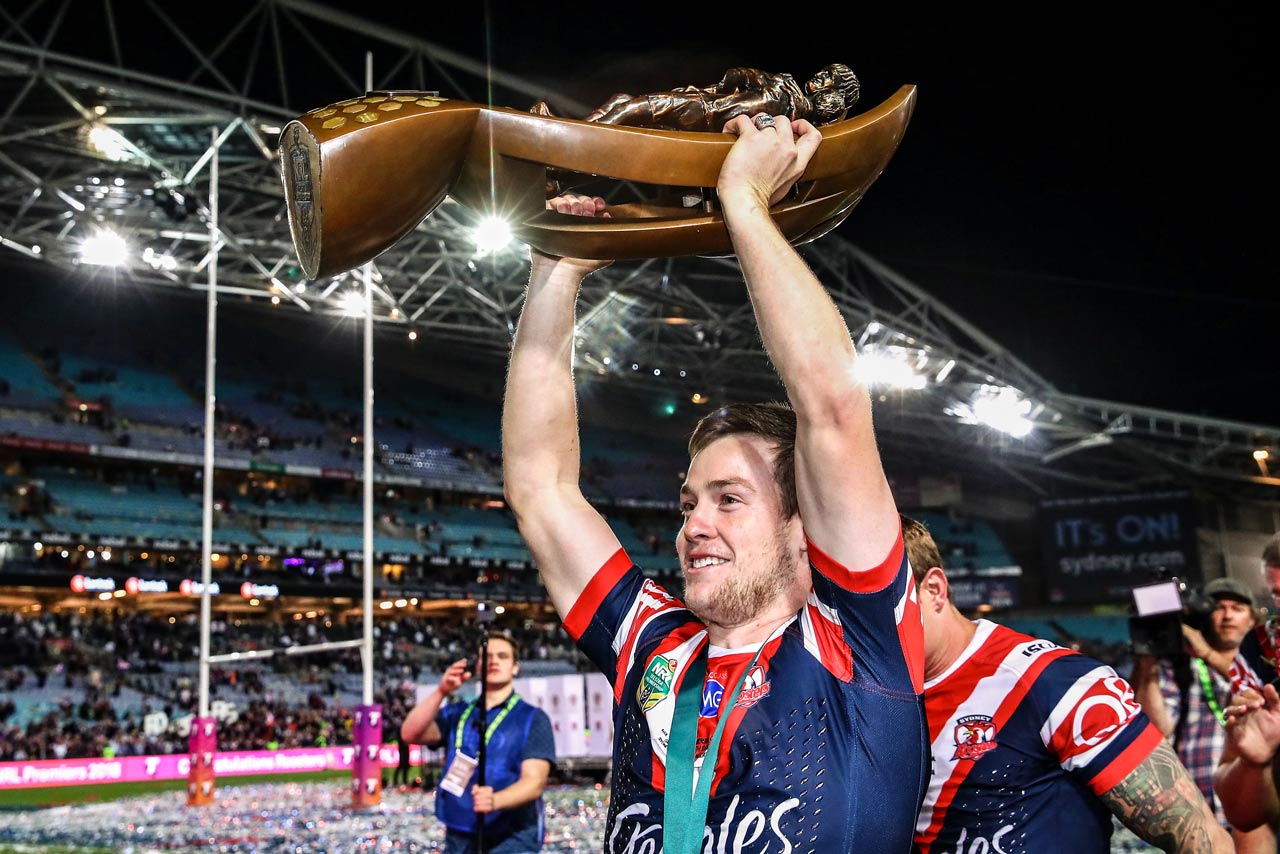 In my first 70 games of rugby league, I worked myself up to like an eight or nine out of 10 intensity level. Since I got to the Roosters and I've been working with Cooper, I've learned I can't function on that level, especially as a half who has to be in control of a football team.
People can feel your energy and intensity. Now I try to get myself to a three out of 10, where I can cruise but be very much in control of my thoughts and emotions. That allows me to be aware of myself but also be aware of people around me, which as a half and a leader is exactly what you need.
With Kayo Sports you can watch every game of every round of the NRL Telstra Premiership live. Claim your 14-day free trial now to start streaming.
More about: Brisbane Broncos | Canberra Raiders | Cooper Cronk | Latrell Mitchell | Luke Keary | NSW Blues | Queensland Maroons | Sonny Bill Williams | State of Origin | Sydney Roosters