It started with a couple of funny text messages.
'Hey, the weather is good up here if you're keen for a kick,' Chris Fagan messaged. It was about 10 degrees in Melbourne!
Fages was one of my old mentors from Hawthorn and a good friend.
I laughed them off and when I finished my last game of the 2017 season – No.305 for Hawthorn – I had no intention of playing again.
As I sat in the rooms of Etihad Stadium celebrating with my teammates, still in my gear an hour after the game, playing AFL again had never crossed my mind.
A few days later Fages raised the Brisbane possibility again. This time I decided to have a serious think about it.
I was training for the New York marathon and kept pulling up well from the longer runs. I was getting up to 16 and 17 kilometres on a Saturday morning and the body felt good. So, I started to consider it a little more.
THE COACHING BUG
I had to take the passion and emotion out of the discussion.
That's not as easy as it sounds because football is an emotional game and my passion for Hawthorn was such that automatically the answer was: 'No way, I couldn't play for another club'.
I walked into Hawthorn as a 17-year-old kid from the country and played 16 years for them, experiencing such great success with a wonderful football club.
Hawthorn is dubbed the family club. A lot of people here are like family. I wouldn't be where I am today if not for the love, the guidance and the care I have received from so many. Hawthorn will always be in my blood. It will be part of me forever.
But when I bounced the idea of playing again off a few friends and mentors both inside and outside of football they told me this was a decision that had to be made without my emotional, passionate footy brain.
The decision had to be made about what was best for my family and what was best for my profession going forward.
The more I spoke with Fages the more intrigued I became.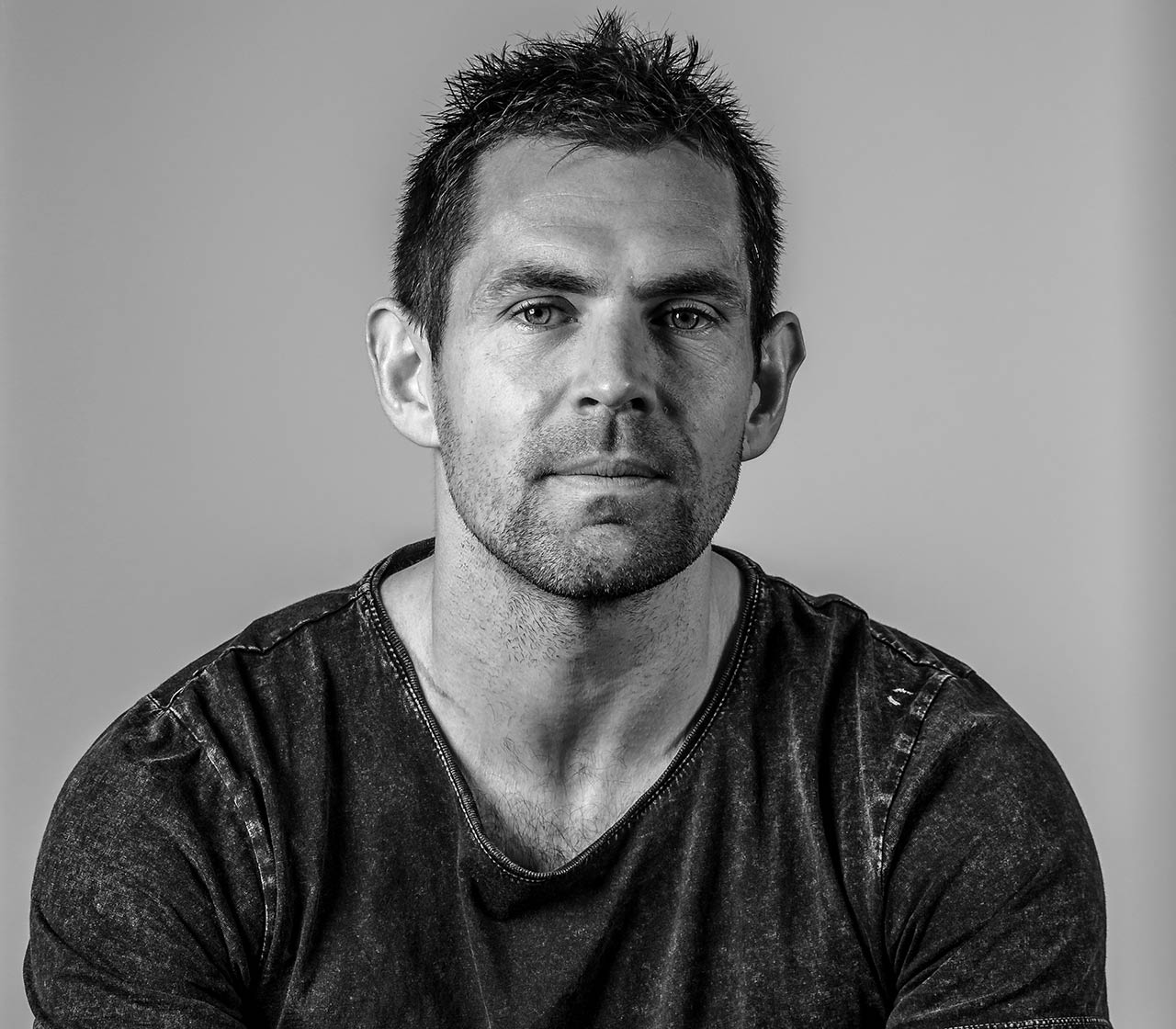 I used to think, 'Look at Clarko, you've got to be crazy to be a coach'. But I had started to enjoy teaching and helping to develop the young players. That's when Fages said, 'You reckon you've got a little bit of football left?'
He explained how the Lions had an exciting group of young defenders who would develop a lot faster with an older head to guide them.
He told me that he gets to give them feedback at the breaks and on the Monday post-game, but it's invaluable the feedback someone like me could offer them out on the ground during the game. 
If a player makes a mistake and gets in a certain position and I could see that and help them correct it, that immediate feedback can be crucial for a young guy's development.
I'd been happy how I'd pulled up from games this season and felt my form was OK which gave me confidence that I could run around and still get a kick next year.
Playing with Brisbane is not about being best-on-ground or getting a heap of the ball, it is all about developing these kids to be the best players they can be as soon as possible.
I'd enjoyed a similar role with Hawthorn this season, which had helped fuelled my interest in the teaching side of the game and obviously, by extension, coaching.
This season was a bit different to others. It wasn't win-at-all costs. We lost a couple of senior players, then had a couple of big losses early in our first six or seven games. It was all about preparing the footy club to play finals again … in the near future.
We did that by giving games to the younger guys, teaching and guiding them. By about three quarters of the way through the season, the attraction to coaching was growing.
I felt like I was leaving the club in a good position, and was having an impact both on and off the field.
I'd also done some coaching of the Year 10 boys at Xavier College, which had certainly pricked my interest.
THE CLARKO CHAT
Staying at the Hawks wasn't a consideration because I knew if I did I'd be holding back a young player. I never wanted to do that.
Working in the media was also something my management and I had worked on over the past couple of years. I really enjoyed my time with Channel Seven and Triple M. But the itch of coaching remained.
Going to Brisbane will tell me whether that is something I will want to pursue further down the track.
The lure of a family adventure was also strong. Lauren and I had lived in the same suburb in Melbourne for over 10 years and we had never really been able to travel throughout my career at Hawthorn.
From the start Lauren was supportive of the move north, convinced it would be a great experience for our boys Cooper, Chase and Leo.
Telling Alastair Clarkson of my intentions wasn't easy. We'd been through so much together.
He has an incredible way about him. Sometimes, if you deserved it, you would cop a spray. But sometimes, when you had made a mistake and thought a barrage was coming, he would put an arm around you and say, 'It's alright. It's a life experience. Learn from it. Now don't bloody do it again.'
I know my coach was keen for me to stay a one-team player.
When we were first having the chat he said, 'Do you want to have another year with us?'
But the reason why I pulled the pin had nothing to do with how I was feeling mentally and physically. It was about knowing Grant Birchall, Ben Stratton and James Frawley were coming back and, if I stayed, one of Conor Glass, Blake Hardwick, Kaiden Brand, James Siciliy, Ryan Burton would be getting dropped.
If I was going to play another year at Hawthorn, that was another younger guy going back to Box Hill. I reckon that would have limited their development.
As Clarko pointed out, he took a punt early in his career and moved his young family to Adelaide to progress his coaching.
That was their own little adventure and we all know how that worked out.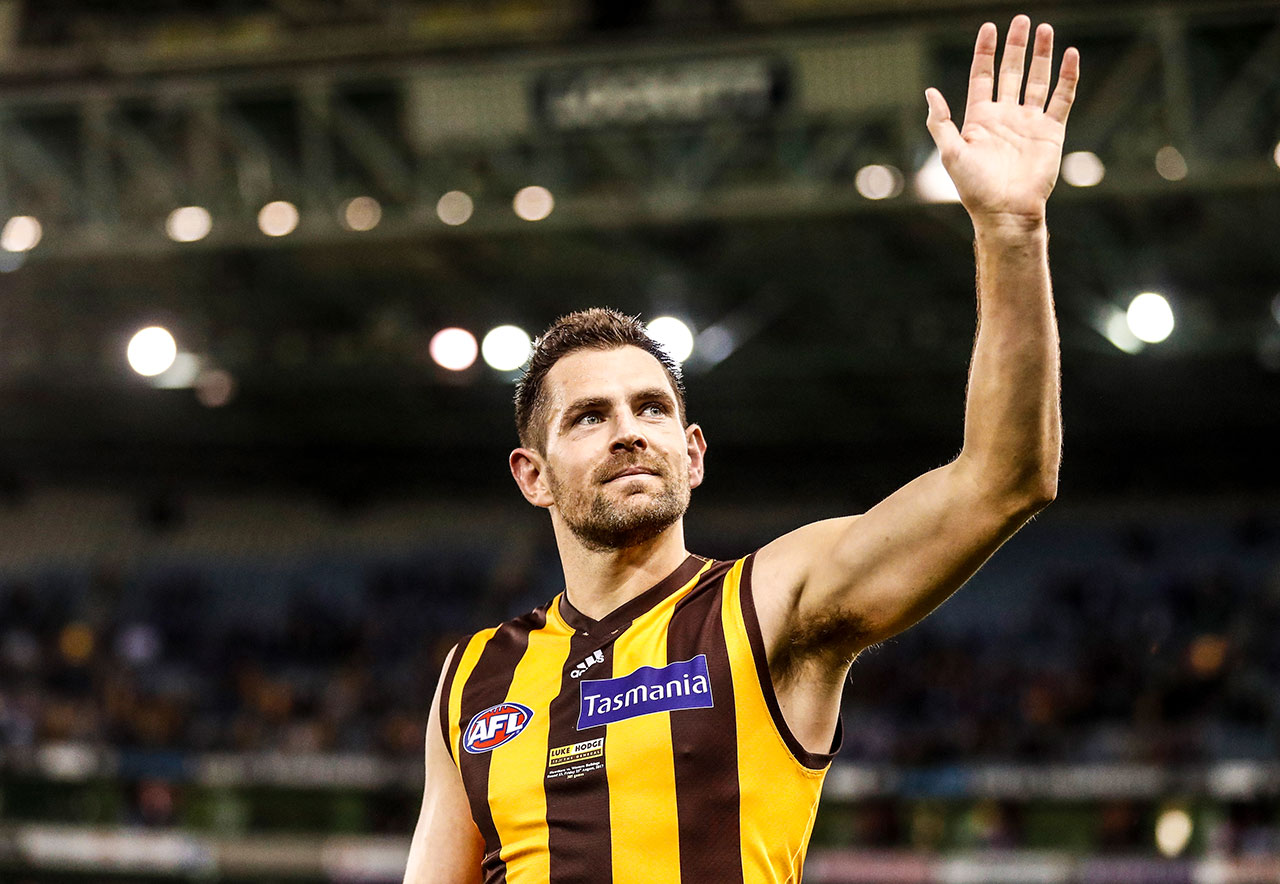 PLAYING THE HAWKS
There'll be no shortcuts when I arrive in Brisbane. I'll be up there from the first day. I'll be doing everything with the boys. 
How many games I end up playing will come down to how the body's feeling and how the boys are playing. Maybe 15 or 16 games? If I'm feeling good I'll keep going. All that will be worked out through the year.
I'm actually quite looking forward to playing against Hawthorn. Anyone who has a brother or a sister will know that competition you have with them. I'm very competitive with the Hawthorn boys. Whether it was basketball or cricket or footy in the warm-up area, it was always on.
Playing against them will bring back memories of playing with Rough, playing with Birch, playing with Gunners. Hopefully we play them twice so I get to relive it all a second time.
The emotional side of me will say: I'm Hawthorn. 
The competitive side of me, the person who wants to develop as a coach, will say: that's Brisbane now.
It will be an interesting challenge and one I'm up for.
Thinking about it now … I really need to get some new boots.
I gave them all away when I thought I was retiring!
TO THE HAWKS FANS…
The Hawthorn supporters have been incredible and the support at the best and fairest was sensational.
I'll always cherish the care they've shown me through the years.
When the news first came out, a few people told me pretty straight on Twitter that they thought it was a bad idea! But as it soaked in, they understood my situation and realised I wasn't turning my back on Hawthorn. This is simply my next chapter.
Let's see what happens next.
More about: Brisbane Lions | Hawthorn Hawks | Luke Hodge | Retirement