You probably think you know Jarryd Roughead. And you're right, you do. What you see with Rough is what you get.
There aren't too many blokes in AFL that I can say I haven't heard a bad word said about them. From teammates, opponents, supporters, opposition fans, anyone. Rough is one of those blokes.
When he arrived at Hawthorn in the draft alongside Buddy Franklin and Jordan Lewis, I was just going into my fourth year.
As a young kid, he was energetic and loved his footy. He had a curly red mop of hair and with a big gap in his front teeth … to go with the name Roughead. That was an ongoing joke back then.
Those guys weren't your regular draft group. They had a spark about them, were confident in their abilities and they enjoyed each other's time. They were a bit cheeky as well, you could see at an early age that they were going to be best mates for a long time and what they've achieved together and for the Hawthorn Football Club has been unbelievable.
To break them down, Bud was the quieter one, Rough was the humble one and Lewy was the loud one.
But when they were around each other it was like they turned into one. They were all up for a joke, just good country people and great value.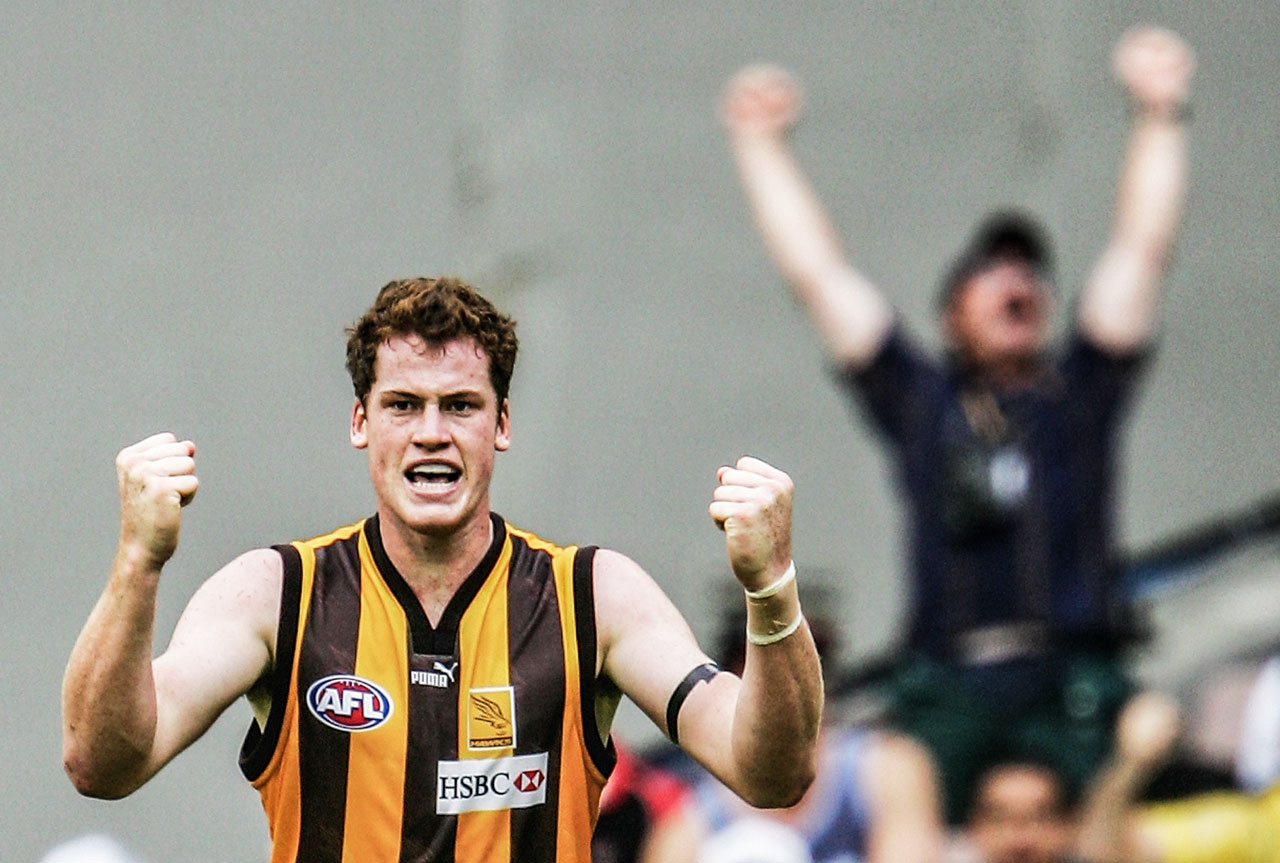 While Bud got a lot of the public appraisal early, Rough was happy playing his role as a selfless team-oriented player, doing a lot of behind-the-scenes grunt work. He would get his opportunities and take them, but he'd be happy to let Bud get all the attention.
All his hard work paid off, though. Individually he won the Coleman Medal and made multiple All Australian teams. But it was the four premierships that Rough would acknowledge.
Off the field, Rough is the kind of guy that if you saw him at the end of a bar having a beer and went up for a chat he'll kick back, watch footy and talk crap with you until the bar shuts.
With Rough it doesn't matter your age, your race, your religion. Doesn't matter who you are, where you've been, your background. It doesn't matter if you've got one dollar to your name or if you're a very successful businessman. He's the kind of person who will give anyone the time of day and drop anything he is doing to help a mate out when in need.
Recently he was asked if he could chat to someone he had never met, but knew of through a friend of a friend, as he is going through similar challenges and treatment that he did three years ago. Rough's response was "pass on my number and tell them to call me whenever they want".
The person did that and he couldn't believe how positive and informative Rough was on his experience and what to expect. That just sums up the bloke Rough is.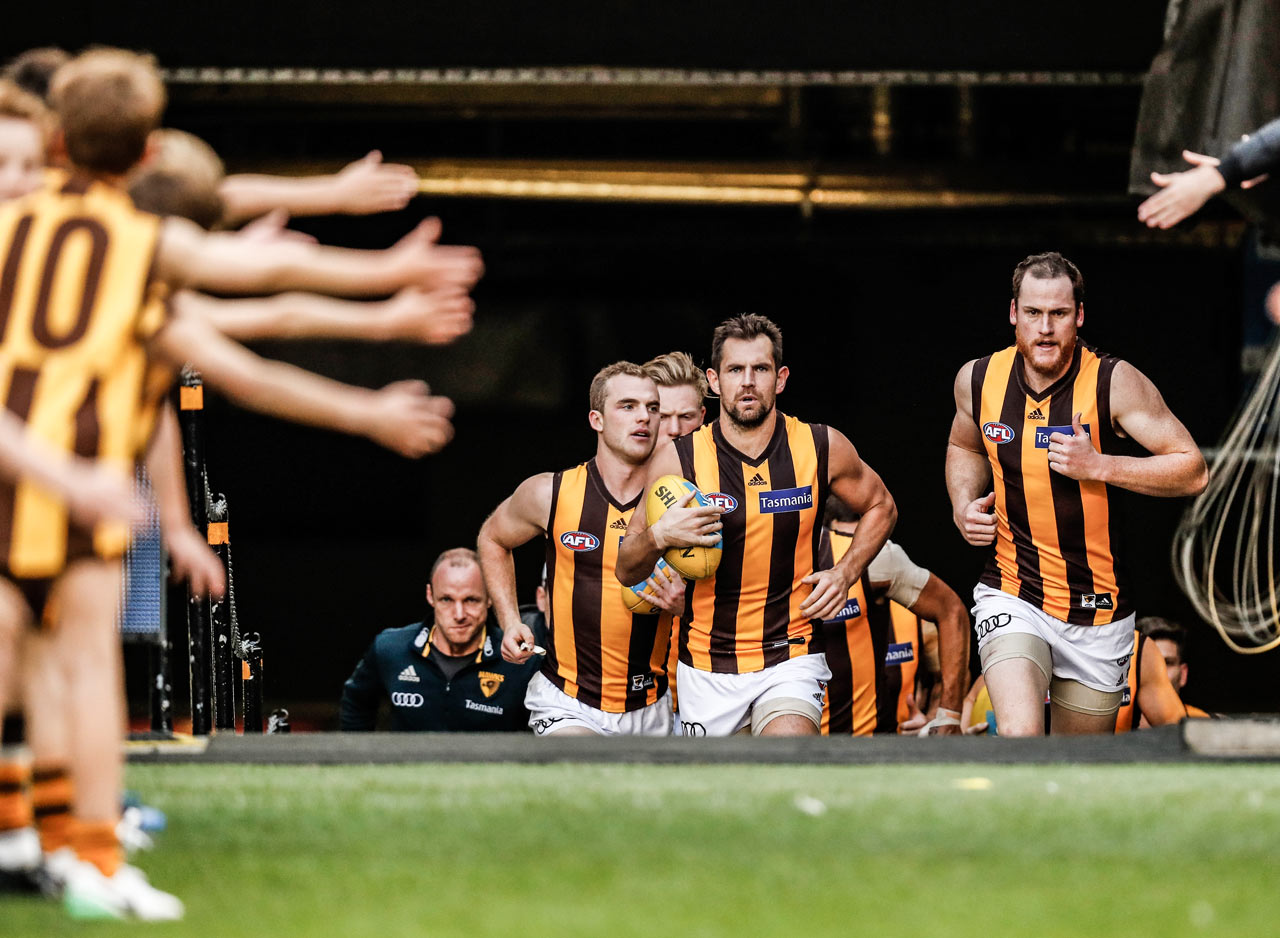 When he was diagnosed and stood in front of the playing group and coaches, he asked the boys to treat him the same, he didn't want any special treatment. Rough loves the football club and he needed it to be the same happy place it had previously been to him.
He walked straight out of that meeting and started doing a circuit with some of the older guys, showing he was determined to conquer it. 
Roughy's now a father. As a parent. you want to teach your kids what you've learned in life, the rights and wrongs. He's already been doing that in a footy environment, teaching the younger guys the rights and wrongs of how they're playing and helping people with some of the tough situations they face in life.
Everyone saw what he did with Rueben William at the Bulldogs after being dropped back to the VFL – talking to him about positioning as a young guy starting out, coming from an older guy who's finishing up.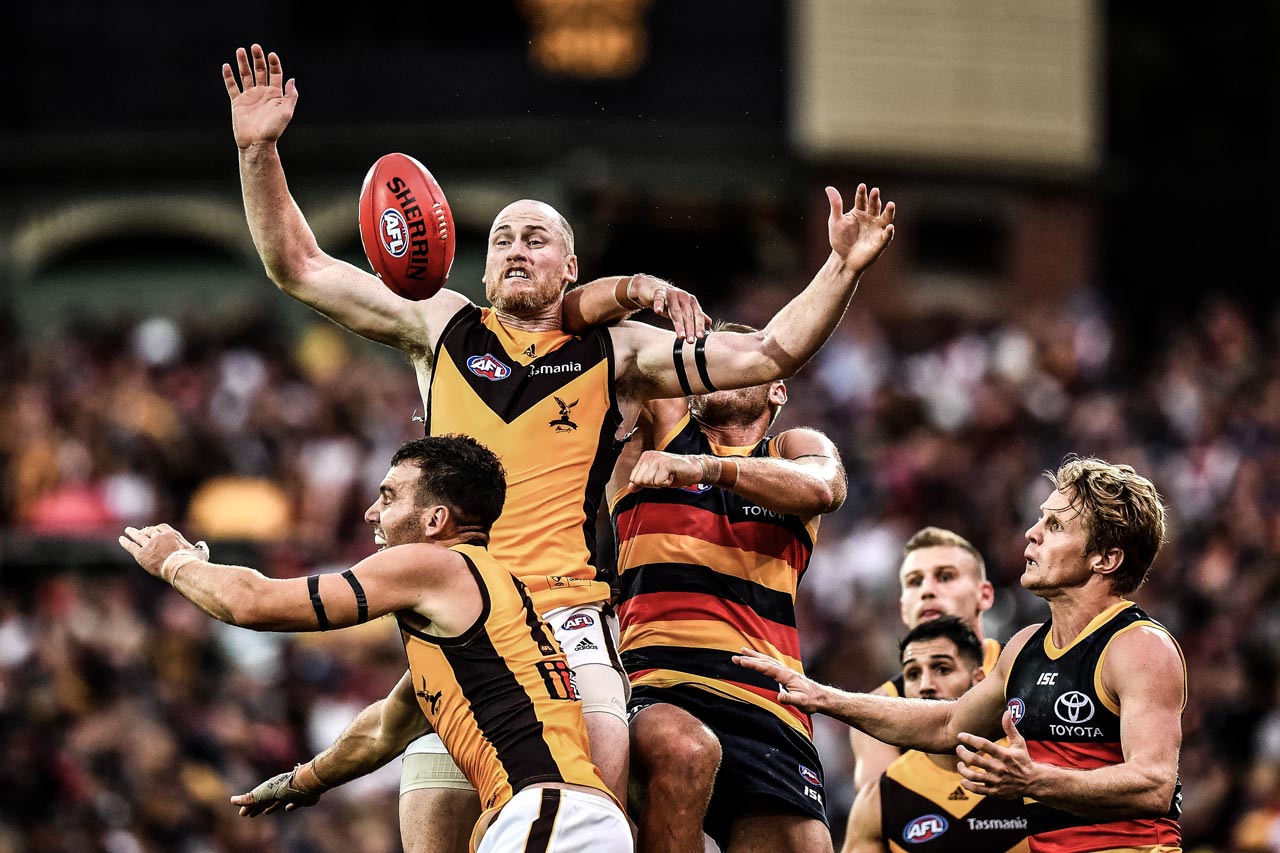 People see that but I've seen it on another level, on a personal level.
Everyone knows when kids are young it takes them a while to warm to people. Kids see a familiar face and that's when they will feel comfortable, but it takes some effort on the part of the adult.
When Rough used to come for a visit, before spending time with us he would head straight to where our kids were playing, sit with them playing trucks, blocks or throwing balls with them.
Now when he comes around they warm to him, give him a cuddle, like he's their best friend.
As everyone has mentioned, he is a nice guy, but he's as competitive as you get. He's someone who loves sport whether it's cricket, basketball or, lately, golf, which he has found a passion for, and he always wants to win.
He's the perfect balance of a personality for a sportsman – 'yes I want to be the best I can be but at the same time I want to play the right way and be respectful to the people around me'.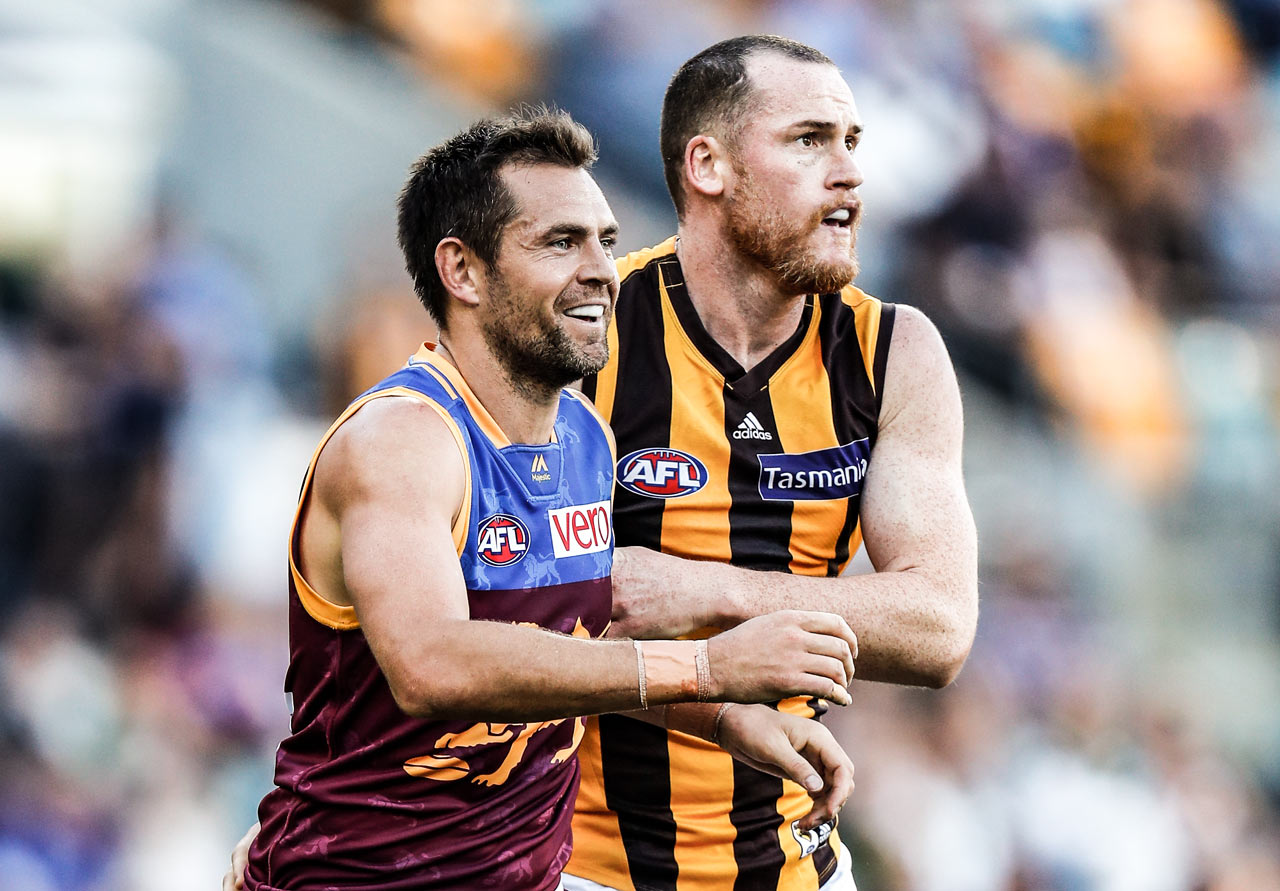 The future
Rough will stay in footy and it's no surprise there is talk of multiple clubs being keen to hire him.
He's a jack of all trades which would make him extremely valuable. You could get him to help with your leadership group to talk about his experience of on-field and off-field leadership – being at a successful club, as Hawthorn were for so long, there have been many things he's had to deal with as a leader.
He could also be a development coach for your key forwards because he's played in one of the toughest positions for his whole career.

I know he's got an interest in list management, and the GM of football kind of role.
He would suit any club in the AFL because he's not just a one-trick pony. He knows footy and because of he has a passion and love of American sports, he understands the trade periods and everything that goes into that, which helps with list management.
The club that picks him up is not just going to get a leadership person or just an assistant coach but someone who can do a wide range of jobs.
I don't see him as a head coach, although that could change of course. He'll make his career in more of a people role.
Whatever he chooses, it's unlikely to change who he is. The bloke everyone wants to have a beer with.
More about: Brisbane Lions | Buddy Franklin | Hawthorn Hawks | Jarryd Roughead | Leadership | Luke Hodge | Retirement | VFL