A different kind of blood
I always felt Australian guys were made with a different kind of blood.
I played with Tim Cahill for four seasons at Everton. I could never understand how quickly he would recover from injuries. Mentally, he was tougher than anybody I have seen. And he was always very proud of Australia and his Samoan origin with all his tattoos.
Guys like Gennaro Gattuso and Roy Keane, I remember them for their aggression. But they were midfielders. Tim Cahill was the same as this, but a forward. I don't remember any forward being that aggressive. It was like, 'Hang on a minute, you should be down the middle!'
And that was basically his position, but he was so good in front of goal, especially with his head, he was a massive weapon. He could do pretty much two jobs in the same game. He is a very special player. There are not many like him.
Timmy made you aggressive as well. When you see someone who is very committed and tackling everywhere on the pitch, even though the ball was already outside, it motivates every one of his teammates.
He also has an ability to score big goals in massive competitions. The volley off his left foot against Netherlands in South Africa 2014 was insane. It is one of the best goals I've seen in World Cup competition.
He did it when we were together at Everton and for many other clubs over many years. There is no single memory that can go above another. He has brought a lot of excitement to football all around the world.
I remember when Everton came to Australia in 2010 to play against Sydney FC. I was good friends with Timmy at the time but sometimes you know a lot about the player and not as much about the man. You learn more about the man when you meet his family and friends.
I discovered a lot about him on that trip. It helped me understand the pride he has for his family and heritage. It also showed me how big all you Australians are! He took me to a restaurant with all his cousins and brothers and all these guys were twice my size. They all looked like The Rock. I was the smallest person there. It was like, 'Those guys, wow!'
I see Tim's passion and physicality in other Australian players. They have a very strong midfield at this World Cup, very aggressive.  I think it will be a very athletic game against France. They may surprise the French at some point.
I do expect Tim to be a pain, of course. He is a threat for any national team. The way he puts his body on the line throughout competitions is an amazing power.
I don't know where it's coming from. There is something special with this guy.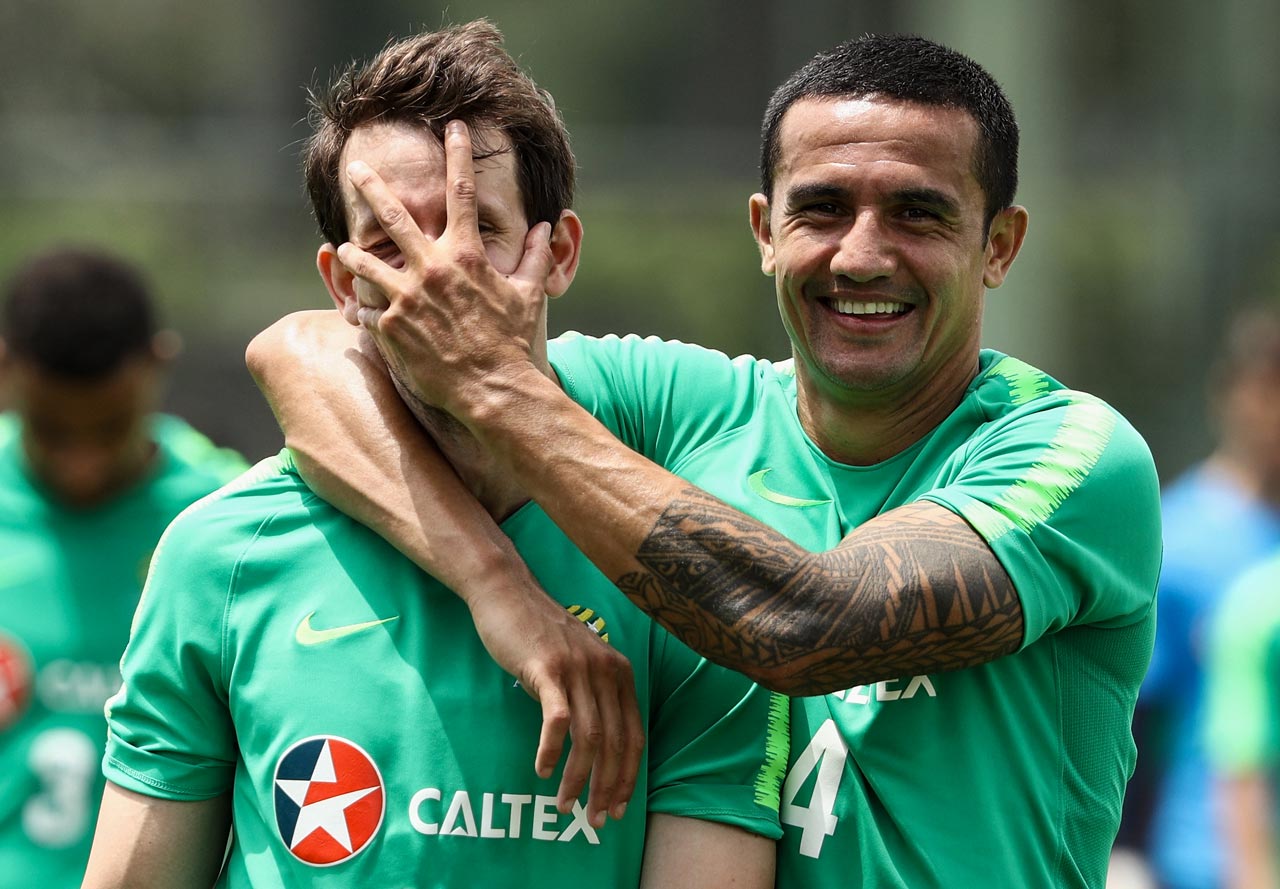 MY PREDICTION
There were a few surprises in the French team. They have the luxury to have many talented players.
Anthony Martial is one of the best No. 9s in the world and he is not there. Neither is Karim Benzema. There will always be a debate when you leave out players like that.
Still, the 23 men Didier Deschamps has selected are well equipped to go far in this tournament. They are young, but many are already playing in big, big teams. They have Real Madrid players, Juventus players and many more. It's a hell of a job, and a very exciting one, to manage a team with this much talent.
They're young and have nothing to lose. They will excite any fans of football. The strikeforce is a very mobile one. Kylian Mbappe and Ousmane Dembele will love this stage.
We think we now have a very strong midfield with N'Golo Kante, Blaise Matuidi and Paul Pogba. They are amazing players, probably the best at their clubs.
If there is a little fragility, it is at the back. We concede silly goals at some points. That happens when you are young sometimes.
When I look at the period from 1998, when France won the World Cup, through to the early 2000s, the French team had maybe ten captains, ten leaders inside the camp.
You might not find those sorts of teams anymore. They have a lot of talent and they showed that during the Euros in 2016 when they made the final before losing 1-0 to Portugal. They're still growing and looking to have consistency in the way they play.
Sometimes they make surprises.
I'm not going to give any tips to the Australian side about how they should play France!
But I would say this: any team is beatable at a World Cup. Upsets happen all the time.
The Socceroos have a very strong midfield at this World Cup, very aggressive. They may surprise the French at some point.
Australia has very physical and determined players. If the game goes to the wire, 0-0 approaching the 90th minute, anything can happen.
I'm not going to wish them luck, but I wish the game is a beautiful one to watch and whoever comes out of that game as the winner deserves it.
France will make it as hard as possible. I think they will be winners at the end. They will have too much for Australia. The strike force has too much mobility.
For me, it should be a straightforward game. I predict it will be 2-0 for France.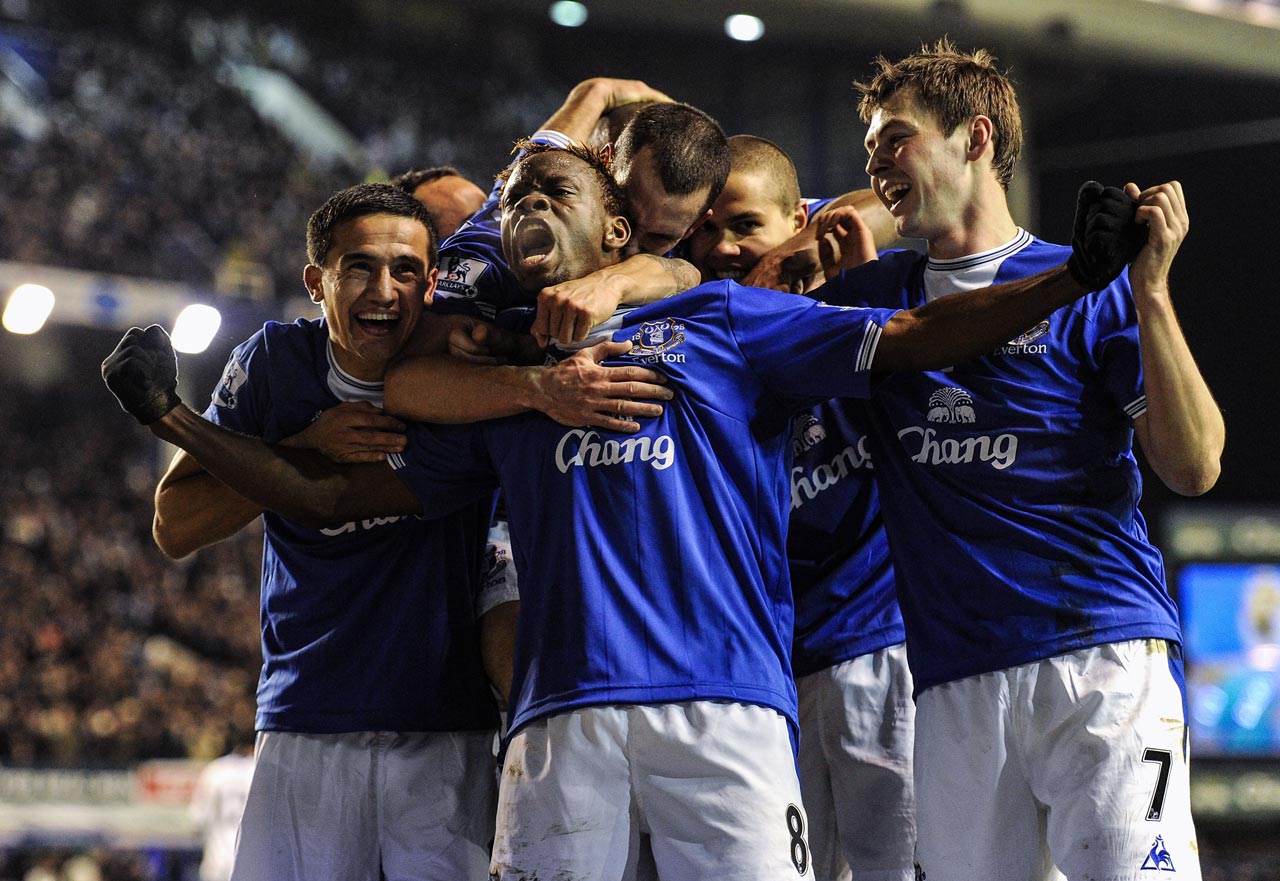 THE ZIDANE CONNECTION
Some people say I was unlucky. I had some injuries, I played at a time when there were some very strong players for France and I missed the World Cup final against Italy in 2006 because I picked up yellow cards against Brazil in the quarter-final and Portugal in the semi-final.
But I feel very privileged to have represented France at the time I did.
Football is a beautiful thing. The World Cup is followed by three billion people around the world. For a few weeks, I found myself in this special environment – an actor on the biggest stage there is, where everyone is watching you represent your country.
I don't know how you describe this feeling. It is incredible.
There are many lovely memories. I remember my first international game in 2004, against Belgium, and scoring a goal after receiving the ball from Zinedine Zidane. I had just moved to Manchester United in February and a few weeks later I was in the France national team surrounded by so many big players.
I felt straight away in sync with Zidane. There was some kind of connection. I also had it with Paul Scholes. I don't know how to explain it. We just understood each other.
You know when you have eye-contact with someone, but you don't need it? It was all in the movement, the position of your body, the angle you were running. He could be looking the opposite way but he was still giving you the ball. We both knew it. No one had to say anything.
It was the same with Scholes. Someone looking from outside might think he is only controlling the ball and he hasn't seen you – and then you get the ball the next second. The opposition don't know it, but the two of you do.
It's an unbelievable feeling when it happens.
I had that feeling against Belgium when Zidane would do his stepovers in midfield, like he always used to do, and he passed me the ball through the defence. I scored with a two-touch finish. I will never forget it.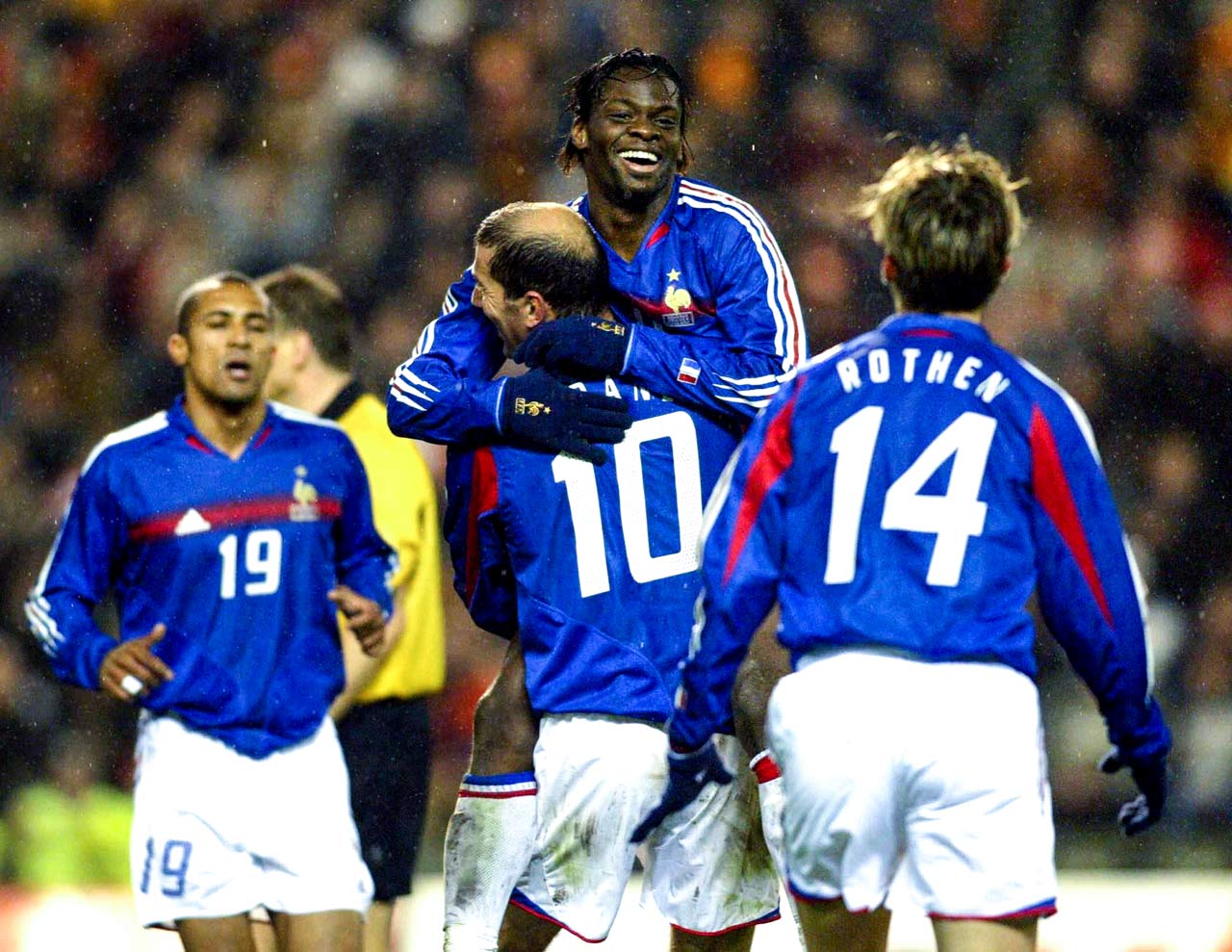 For me, it was the best team you can ever imagine. France had won the World Cup in 1998 and the Euros in 2000. They were at their peak. It was amazing to be included in that squad. Zidane, Robert Pires, Thierry Henry … there are too many stars to mention!
It was very intimidating at first. Nowadays, guys can play ten or 15 games, score a couple of goals, and they have a big chance to be picked in the national team. In my day, you had to have three or four consistent years. All those guys I just mentioned were scoring 25 or 30 goals a season. You had to be very consistent to be in the squad.
I barely talked when I first arrived in camp. The man to your right and left all had 50 or 60 caps. I respected their careers and his charisma. Maybe that is not the same now. The players today have way more confidence and it is easier for them to adapt.
It took a few days to break the ice, as you say. What you soon discovered was that all those big players with huge careers were simple, humble men. They really embraced me and made things easier. At the end of the day, we all wanted to win something.
Many of these are my favourite football memories.
I remember being in camp before the 2006 World Cup. I was playing with some kids inside the room. One boy in particular was unbelievable. He had amazing skills. He was doing flip-flops, I don't know what you call them, but all the tricks. It was a very small space but he was very capable of dribbling past everyone in the room. I was like, 'Hang on a minute!'
One of the players could see the look on my face and smiled. He said, 'Louis, my friend, just think for one minute.'
I realised it was Enzo, the son of Zidane. He was just copying his dad!
The World Cup is followed by three billion people. For a few weeks, I found myself in this special environment – an actor on the biggest stage there is.
Some of our fiercest battles inside the team were on PlayStation. We would play for very late hours and it was competitive. There was a lot of pressure and that's how we relaxed.
But we were also very determined.
There was a time on the team bus during that World Cup that I remember well. We were going back to the hotel after a hard training session. I was sitting with Claude Makelele and Zidane. They knew this tournament was their last competition.
They would say to me, 'We are going to go to the death, to our last breath.'
It was amazing commitment. It always stayed in my mind. Some players, when they know they are coming to the end, lose intensity. But these players were immense mentally.
They wanted to do so well for their country.
I am sure that fire still burns inside the French team today.
MY NEW LIFE
I would love players to know what I am doing right now.
I have created a digital platform – axisstars.com – for professional athletes and people from the entertainment industry.
It is a private ecosystem where we connect the best of the best.
Whether a player wants to be exposed to a luxury brand, an agent, a lawyer or something else, we want them to connect them with only the right people. That way, they can do business safely and learn from experts.
It is a very exciting project and something I am confident will help many people all around the world.
More about: FIFA World Cup | Manchester United | Russia 2018 | Socceroos | Tim Cahill