Honoring the steadfast warrior
I was born and raised in Southern California.
My parents split up when I was very young. Long story short, my Mom was an alcoholic. We struggled with the impact of her lifestyle which eventually led my Dad to seek a divorce. Due to the circumstances, the court awarded him sole custody of me and my younger brother Kalaukoa, or Koa as we call him.
My Mom's Hawaiian heritage means that her first-born daughter was pre-named. I inherited the name Lo'eau Kaiulani, which means spirit of the heavens and the royal blessed one. But since I was young, I've mostly been known as Lo.
Dad raised us on his own. We lived in Rancho Cucamonga, about 45 minutes in-land from Los Angeles and moved around that area a lot, probably seven times, from house-to-house, apartment-to-apartment.
As well as being a single father, Dad was a cop. It was not an easy life for him, but he made it work.
From the youngest age, I can remember his schedule being so crazy, heading off to work at one or two o'clock in the morning so he could be home in the afternoons to pick us up from school and run us around to all our different sporting commitments.
Dad started his career as a police officer in Baltimore before he joined the LAPD. Both were large departments with many dangerous assignments. Early in his career, he spent a lot of time on the streets, working on narcotics and vice. He even spent time undercover following people suspected of serious crimes.
He tried to hide a lot of those stories from us, but there were hints of the things he had seen and done. It was very scary, and it made me worry about him a lot.
I remember one time not being able to find Dad at home and thinking that something must have happened to him. I'd just learned about 911, so I called that thinking it was his work number.
He must have been out in the yard because by the time the police had arrived at our house, Dad had come inside and found me with the phone.
That's just how I was. I always wanted to look out for my family. My Dad and brother thought they were the big, strong protectors but I was just as strong, if not stronger.
As the challenges of raising us got tougher, Dad began taking on more administrative work, but I'd still notice when he was dealing with difficult situations.
Despite all the pressures of his job, he has never let life beat him down. You can sense the strength in him by the way he carries himself. He is a cop through and through.
Dad, I give you all my respect, my man. I owe everything to you.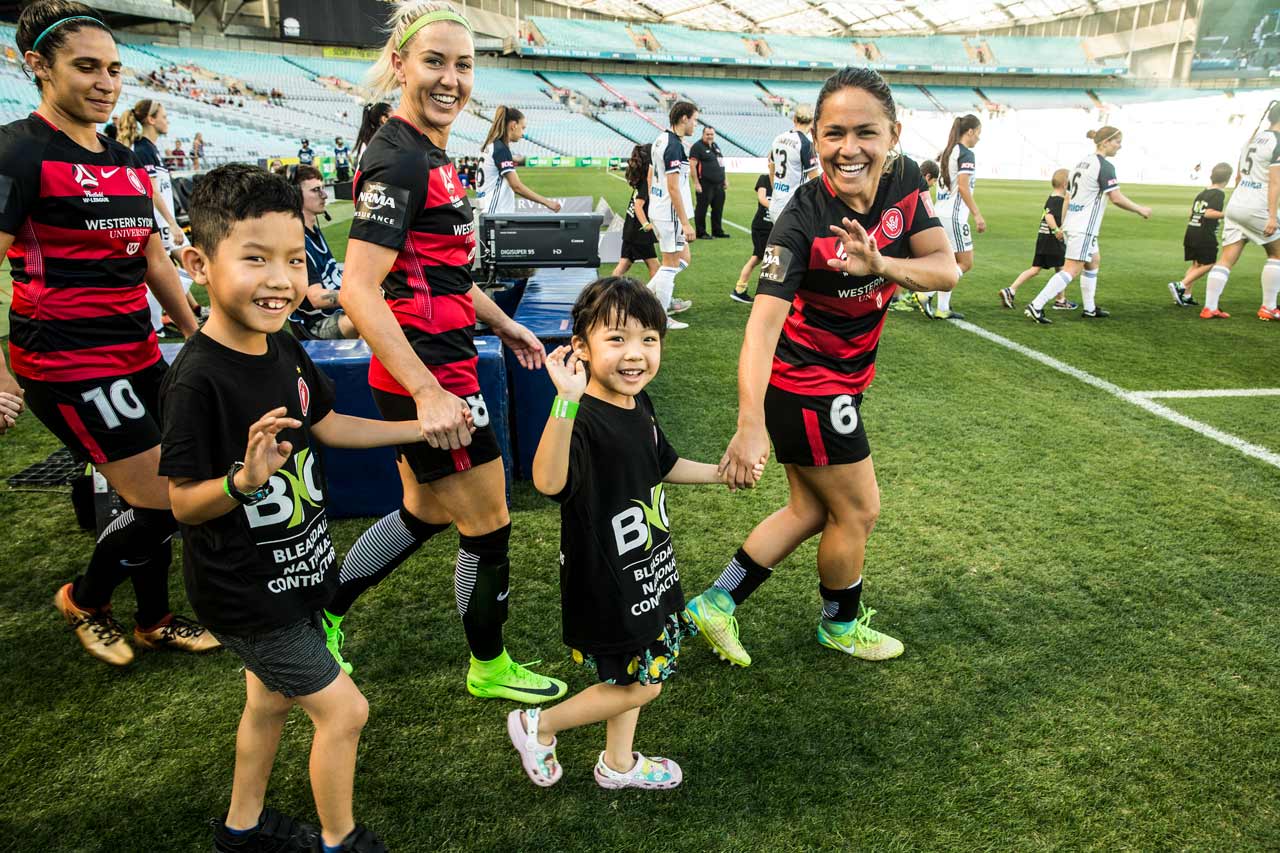 A MOTHER TO MY BROTHER
With Dad heading off to work so early, it was up to my brother and I to get ourselves to school.
As the eldest, I was in charge, and I took that responsibility very seriously. There might have only been a year between us, but I was basically Koa's mother, waking him up and making him breakfast before getting him ready and out the door each morning.
There were some long, frustrating mornings I can tell you, but when Koa woke up in a good mood, those walks to school together were so much fun. He'd dance around and tell jokes, being a massive goofball.
In the evenings, I remember trying to be very serious and well-behaved, doing my homework, and Koa would be running around the house yelling and singing at the top of his lungs. For someone with a horrible voice, he couldn't have been a more confident singer.
I'd always try being angry with him but in the end, I'd crack and start laughing.
That was all he ever wanted – to make me laugh.
He was my best friend and we always had each other's backs. Rancho wasn't the best area to grow up in. There were a lot of distractions and it could have been easy for my brother and I to wander down the wrong path as we got older.
The smartest thing Dad did to keep us out of trouble was to put us in sports.
From the earliest age, we were signed up for everything. Soccer, baseball, softball, hockey, wrestling, karate, the lot. The only sport I wasn't allowed to play was American football, which Koa was very good at. Soccer was always my favorite.
A lot of the time we were on the same team, but at home there were no rules. We'd be punching and pushing each other, doing anything we could to take the win. We were pretty wild, but it was all in good fun.
I think those duels really shaped who I am as an athlete. At 5'2', I've been the smallest on every team I've played for, but it has never held me back because I grew up competing against an absolute beast at home.
'A SWITCH WAS FLIPPED'
At Los Osos High School in Rancho, my brother and I finally began to feel settled after years of moving around. It was great being able to form our own friend groups, but I think my first year in high school represented a real fork in the road for my soccer career.
I was 14 and my peer group was starting to party a lot. That meant there were a lot of distractions. Of course, I wanted to be doing what everyone else was. I wanted to be having fun, not locked up in my room.
But the parties presented their own challenges. There was a lot of alcohol and drugs going around.
Part of the reason I didn't go down that path was my Dad being a cop … I did not want to disappoint him. But the main reason was that I'm a stubborn person. When people tell me to do something, I tend to do the complete opposite.
Dad tried to hide a lot of those stories from us, but there were hints of the things he had seen and done. It was very scary, and it made me worry about him a lot.
Around this time, I was called into a Youth National Team camp. It gave me my first chance to wear the USA emblem on my chest and it started the dream to one day become a professional soccer player.
One of the coaches took me aside and told me something that still stands out in my mind today.
'You have talent, Lo,' she said. 'You can make it as far as you want. You just need to focus. You need to decide if you're going to be the social kid who gets distracted, or if you're going to be a leader.'
More about: NWSL | Resilience | Sam Kerr | W-League | Western Sydney Wanderers | Women's Sport