Disappointing for us, great for netball
I was gutted to see the Diamonds lose the Commonwealth Games gold medal match by a goal in the last second, just gutted. I know what it takes, and I know what they put in.
But honestly, but I was really excited for the sport and excited for the England players. To achieve something like that is extraordinary.
Everyone, myself included, thought the Diamonds were going to win by 15 or 20 based on previous form, but the Roses came out with a game plan and they stuck to it. I thought Geva Mentor was just monumental for the English.
So my feelings are probably a mixture of disappointment for the Diamonds and excitement for the English and for international netball.
This is something we've been talking about for so long, the fact that it's not just Australia and New Zealand anymore – even if the last couple of major tournaments haven't quite delivered that.
It was disappointing at the last Commonwealth Games when I thought England were good enough to win the whole thing but they didn't even win a medal. Meanwhile, New Zealand – who had three shooters injured – got through to the grand final and it was a fizzer, an 18-goal win to Australia.
I was so disappointed in England last time, but they've learned from that and gotten better and kudos to them, it's bloody awesome, just so exciting.
I think in the future an African country will rule world netball. Uganda, Malawi or South Africa are the prime candidates. It's going to take them a long time to get there. They don't have the facilities that we do and they're not funded like we are, but I suspect they'll get there because they have this huge bank of great athletes.
And now that they are getting to play in competitions like the English Super League or the Suncorp Super Netball here in Australia, they've gone from strength to strength.
WHY THE GAP IS CLOSING
What used to happen in netball was we'd all play in our home nations and Australia always had this huge intensity about our play. We'd play England or Jamaica or someone like that and we'd blow them out of the water in the first Test of a three-Test series.
But by the third Test, they had gotten used to the intensity and it would be a great battle. Now, those players are playing in our national league and so they know about that intensity.
The skill has always been there but it's just that mental intensity that was missing before. Now they're playing in our league and they've got it. And they take that intensity back to training when they train with their home nation, and the players around them understand that and they educate them, and we're seeing the result of it.
This is something we've seen in men's sport previously, because their competitions have been professional. Now with the advent of professionalism in netball, you're seeing the same thing. We've attracted the best players in the world to our league here, and the international game is improving because of it.
I think in the future an African country will rule world netball.
The flipside of course is that New Zealand are suffering because they're not part of it.
It was unbelievable to me that New Zealand missed out on a medal on the Gold Coast, and that they almost didn't make the finals. But I wasn't exactly shocked because New Zealand no longer have their best players playing in the best league in the world – week in, week out. There is no doubt that their Commonwealth Games performance suffered as a result.
The last year of the Trans Tasman netball league was 2016, and then 2017 was the first year of Suncorp Super Netball. I don't want to make the equation too simple. There's a number of reasons for New Zealand's downfall, but I think that's one of them. They just lacked the ability to match the intensity of the teams that they lost to on the Gold Coast.
Not only did New Zealand decide to retreat across the ditch to their own domestic competition but they basically deemed that anyone who played in our competition wasn't able to represent the New Zealand national team.
So that meant they missed their best player in Laura Langman, who I think has been treated appallingly by their governing body. I think she would have got them a lot closer to a medal. She's a superstar who was one of the best players in the Suncorp Super Netball league here last year.
I get that it's a commercial decision. Basically, what New Zealand are doing is saying they don't want anything to do with our league and the big carrot for players who choose to play in the New Zealand league is representing the Silver Ferns.
New Zealand deemed that anyone who played in our competition wasn't able to represent the New Zealand national team.
But Laura Langman has played 141 Tests for the Silver Ferns and had not missed a Test match since her debut in 2005. And suddenly they've said, 'No, you're playing in Australia, you can no longer play for the national team'. They were like, 'Well, if we let her play in Australia, we have to let everyone'.
I think this was wrong, and that you can make the rules for your own competition. I think you can make an exemption for a player who has played that many consecutive Test matches for New Zealand. You only need a bush lawyer to tell you that.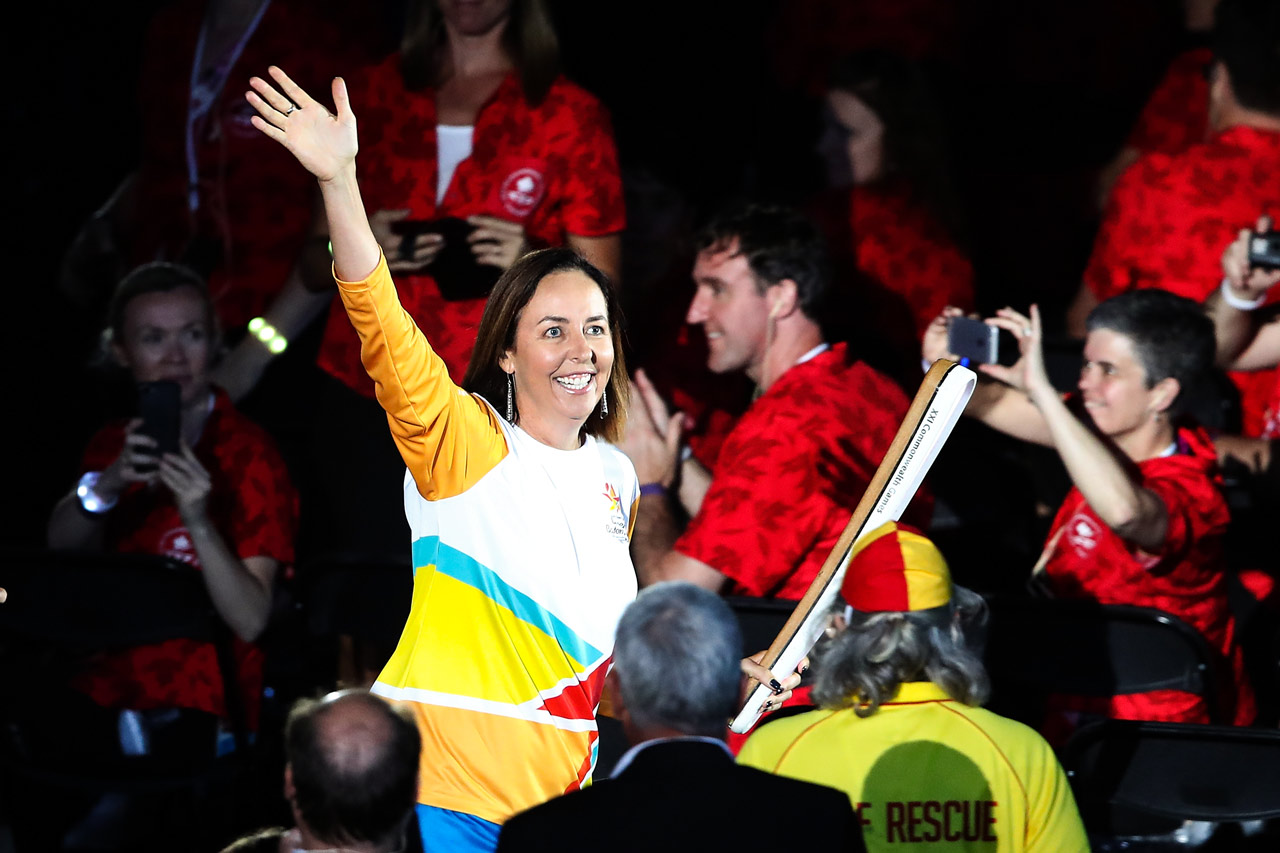 LEARNING TO LOVE THE POMS
There are 12 players in a Super Netball squad and all of them have at least one international player – some of them several.
The competition has players from Jamaica, Malawi, England and more. Of the teams that finished in the top five at the Comm Games, all of them except New Zealand have at least one player – and in the case of England, a lot – playing in Suncorp Super Netball in Australia.
This is truly an international competition now, a bit like the Premier League football in England, and fans understand that. Helen Housby, who scored the winning goal for England in the Comm Games final, is playing for the New South Wales Swifts again this season, and I hope Swifts fans still cheer for her.
Helen is the goal attack and they've got a goal shooter from Trinidad. Helen has improved so much playing for the Swifts and she's going to keep improving, so I think you can boo her roundly when she plays for England, but if you're a Swifts fan then you've got to love her!
It's the same for Jo Harten who was her shooting partner at the Comm Games and is goal shooter for the Giants in Sydney. I think she's outstanding, she's a brawler, and there's lots to love about her too. Geva Mentor at the Sunshine Coast is another. If these players are playing for your club, you've got to love them despite the fact that they sank Australia at the Commonwealth Games.
Despite that loss, I don't see huge changes at the Diamonds. They lost by one, and all through the tournament they were the best team. They just didn't produce it on the day of the final.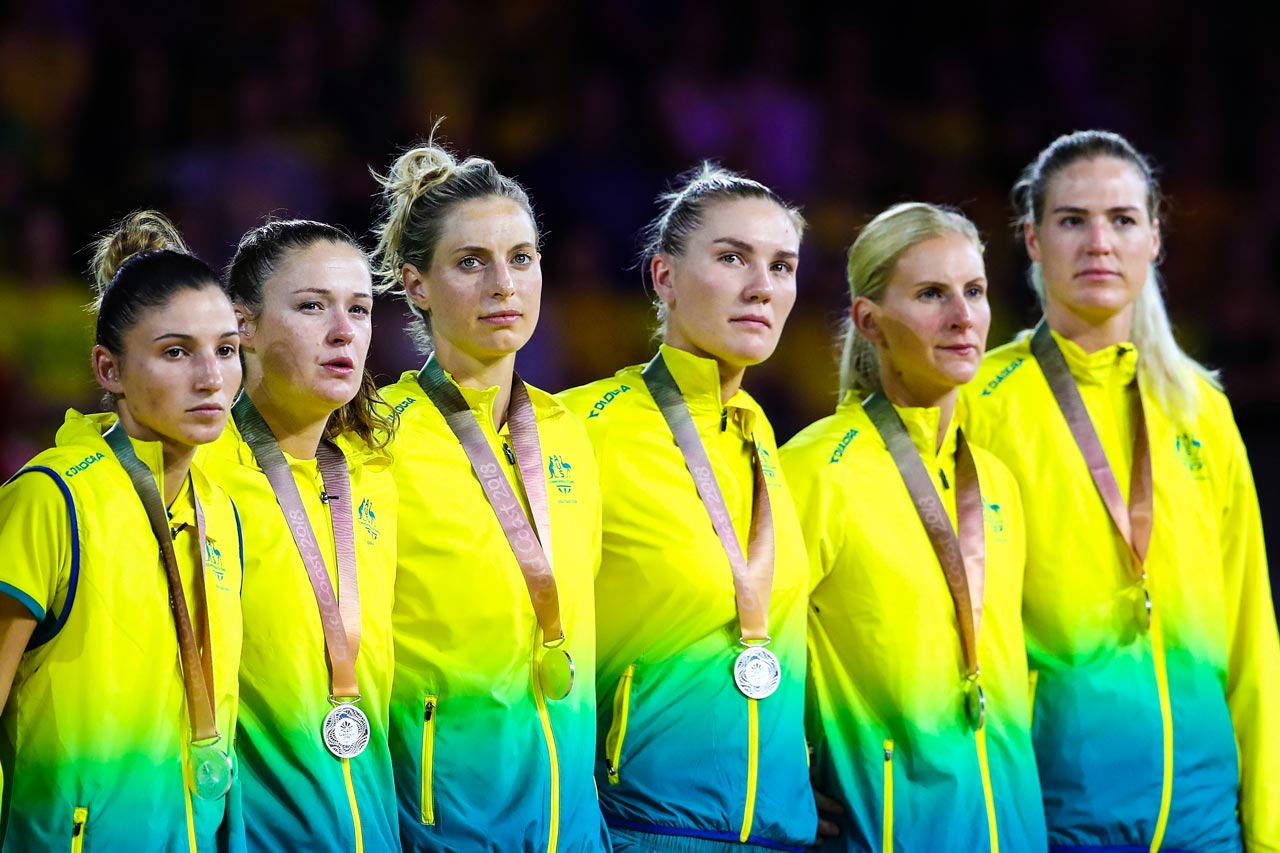 I do think they'll do lots of soul-searching. I thought a lot of their players had their poorest game of the tournament in that final, and I think Lisa Alexander will do some reflection on the changes that she made during the game.
I hate the rotation policy. But watching the way that Lisa made changes with the Diamonds through the course of the tournament, and seeing how they hadn't skipped a beat, I had started to think maybe I was wrong.
I'd always thought that you pick your best seven, you make minimal changes through the course of the tournament, you tinker around the edges, but you let them run the games and get used to it. It was Lisa's call, but I like to see teams run out the full hour because you get to build your game through the course of the game. For example, I would have loved to have seen Laura Geitz on court for the whole of the match because she wears players down.
As I said, I don't think there'll be wholesale changes. But I'd like to think that they'll reflect on what went wrong, and hopefully have a really close look at the idea that you make changes all the time, because I don't believe you should make changes all the time in a game.
Lisa Alexander was quite critical of the Suncorp Super Netball unlimited import policy in an interview after the Games. Her comments were that Australia is basically funding the high performance program of every other nation in the world except New Zealand by allowing them to play in Suncorp Super Netball, but I don't buy that.
I think the international players should absolutely stay. I think it's critical for the success of world netball and for the success of Suncorp Super Netball because I want it to be the premier league, a competition where the rest of the world want to play.
This can only be good for netball and I think it's short-sighted to think that should be curtailed. We churn out so many good players. The Australian netball team is still phenomenal and it's not like we're getting flogged. They just had their bad day on the wrong day.
More about: Diamonds | Gold Coast 2018 | Jo Harten | Laura Geitz | Liz Ellis | New Zealand | Super Netball