Leadership lessons of a young mum
I was trialling for the Victorian under-21 netball team when I found out I was three months pregnant. I thought I had a tumour in my uterus. I was 18, and I was at university studying medicine.
All of this happened at once. I was horrified. Truly. I thought, 'What am I going to do? How is this going to affect my family, who are so proud of me?'
Basically, what was I going to do with my life?
In those days you could adopt children out, but my ex-partner and I decided we would go ahead and have Carly. Our parents and families were prepared to support us. They knew they had to support us through the early days. We couldn't have done it without them.
Carly is adorable, I love my daughter to death; when I had her it was an important turning point in my life. I went back to university, but I chose teaching instead of medicine and completed a double degree in education and maths.
Netball remained a constant in my life. I played in a married ladies' competition when I was 18 – I had a baby, so in those days I was considered 'married'.
I didn't realise it at the time but, looking back, you go, 'Wow, what a fantastic thing those women did for me, to get me back into netball so soon'.
Being an unmarried mother was still frowned upon in those days. My friends couldn't believe it. I was a goody two-shoes, school captain and SRC president. For me to be pregnant was seen as a huge disappointment, but I grew up quickly and I'm grateful for that. 
I was studying full-time at university, I was playing netball at an elite level and running a family at the same time. I didn't know anything else. So you just get on with it. But you should also reflect on it and be very proud of yourself. And I'm eternally grateful to Mum.
I have thought about how different my life would have been if I'd finished medicine and become a doctor. I reflected on this in the Melbourne Business School course I attended through the Australian Institute of Sport after being named Coach of the Year in 2014.
One exercise I did was a life story, reflecting on where I was as a child, when I started university, where I am now and what the future holds. It was emotional – I'd hidden it for a long time. There was still a degree of shame, and it shouldn't have been the case.
I've learnt a few lessons about sharing too much personal information – only now have I felt comfortable talking about it because it's so deeply personal.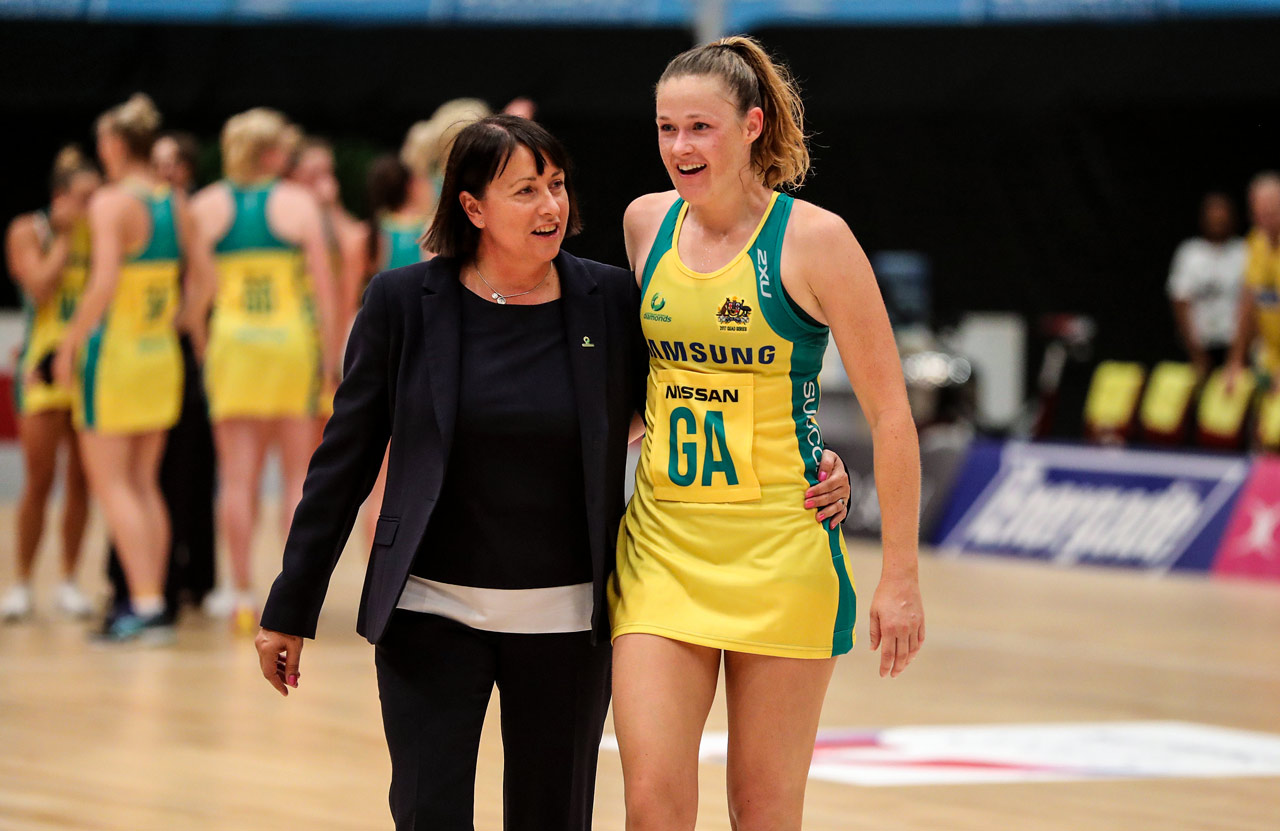 A DIFFERENT PATH
I wasn't always destined to be a coach.
My interest started when I was 26 and moved to Leongatha in the South Gippsland Shire, roughly 130km south-east of Melbourne. It was a different environment, where people had a different view of me and said, 'Well, you're a PE teacher and you've been an elite netballer, why don't you coach?' So I gave it a go. It was a great way to feel a part of the local community and get to know more people.
One of my students was Jarryd Roughead, who's now captaining Hawthorn. Essendon's Dyson Heppell was co-captain of Leongatha Primary School with my younger daughter Beth. And my son Clay also attended the local school before being awarded a scholarship to Caulfield Grammar for his leadership and sporting qualities.
Our family had so many great sports connections with Leongatha.
My first state netball coaching role was with the Victorian schoolgirls in 1989, before continuing through all the junior teams from under 17s upwards and stepping up to the Open state team in 1995.
I then had the opportunity to coach the Melbourne Kestrels in the national league in 1997. It was a short-term tenure – I was sacked at the end of my first season, after only two wins and a draw.
Following that, I did some work with the Gippsland Academy, before taking over from Joyce Brown at the Melbourne Phoenix in 2002.
In 2006, I was back in Melbourne living with my partner, Malcolm, and teaching full-time at Wesley College, when I took on the Australian under-21 coaching role in the same year. Jane Woodlands at the Adelaide Thunderbirds asked if I could help her out. I said yes, and for four years I travelled each week from Melbourne to Adelaide to work with the team.
Malcolm was a big factor in me applying for the Diamonds' head coach role in 2011. I think what he fell in love with was not just me, but the coach. He thought it was really important I was true to my being, and he saw somebody who had the energy, intellect and drive to say, 'Well, why not?' My stepsons, Jack and Henry, have also been extremely supportive of me following my dream.
I was a goody two-shoes, school captain and SRC president. For me to be pregnant was seen as a huge disappointment, but I grew up quickly and I'm grateful for that. 
When Norma Plummer was coming to the end of her tenure with the Diamonds, Netball Australia implemented a succession plan, and spoke to myself, Vicki Wilson and Jane Woodlands about the top job. We all had to do a psychological test and a practical assessment where we spent a whole day in an office pretending to be someone else  – her name was Kelly Myers – working for a robotics company.
Reports were prepared on different aspects, such as how you prioritised, gave feedback, presented, the whole bit. The other people were psychologists doubling as actors. The results from both assessments were surprising and gratifying at the same time. I thought, 'I'm not just a maths teacher, I can be a senior leader, a CEO … or a national head coach!'
But even after this, I still didn't think the netball world would go for a coach who had never played for the national team. It was disbelief when I was told I had the job. I burst into tears straightaway. It was very emotional.
In October 2011, I coached my first match against England in Newcastle and we won; my first match against our biggest rivals, New Zealand, we lost by one goal. I felt more fight in my belly after those games, I went, 'Wow, this is what it's all about'. We could whinge and whine all we liked but we had a whole new team, effectively, because we had so many injuries.
Fast forward to 2014 and we were unbeaten throughout the entire year – the first team to do so since 1999 – and the Commonwealth Games champions in Glasgow. There was a lot of talk about how dominant we were, but I didn't feel it at the time.
I think that's the key.
We didn't feel like we knew it all and we had a team that really wanted to learn and players hungry to get better. To get them through to that final Test in Auckland and get them to understand that they could be one of the greatest teams in history was a real privilege.
Roll on to 2015 and I felt so bloody relieved after winning the World Cup final in Sydney! We'd lost to New Zealand in the rounds, which was hard, everyone was in shock, but it was exactly what we needed.
Everyone kicked into gear. The players took responsibility, the coaches did our job and everyone was just working to get the boat going faster. In the final, we did a magnificent job in the first quarter to set up the win. We beat the Silver Ferns by three goals.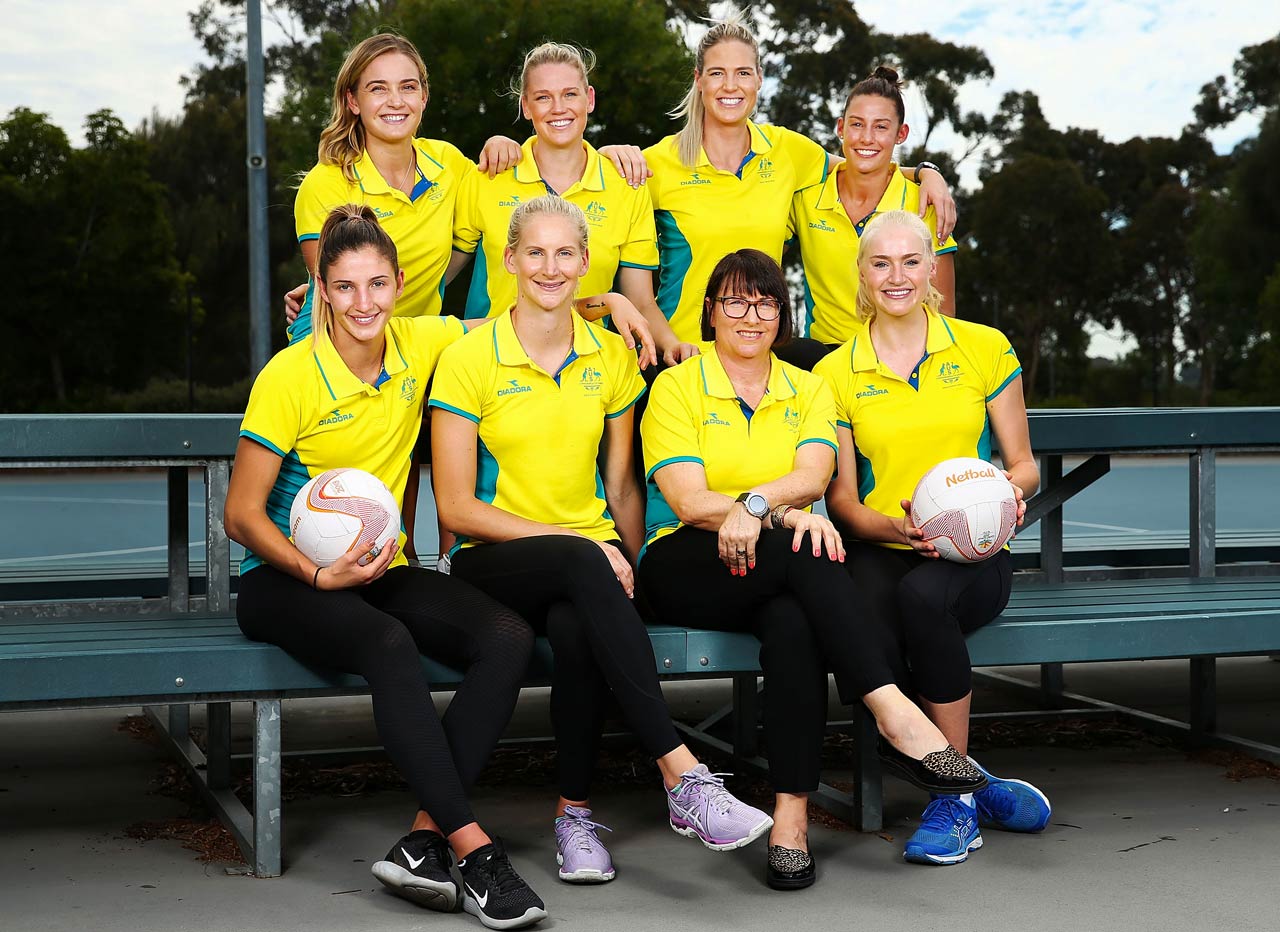 COMMONWEALTH GAMES BOILOVER
Leading up to the gold medal game against England, we played some of the best netball I've ever seen. It seduced us into thinking we were better than we were.
I will do things differently next time. I know in far more detail what I would do on the night before the gold medal game. The result is always, always, in the preparation.
I've been criticised for not having a more settled starting seven, but if everyone was watching with unbiased eyes, you would say that all players and coaching staff underperformed on the day.
We underestimated our opponent. It didn't happen intellectually, but obviously it happened inside everyone's deepest subconscious, and we have to examine and get better for next time.
It was a shock to a lot of people. We were shocked, too, and that's part of the process that we have to come to grips with, understand and move on. But the good thing about shocks is that you certainly learn very quickly who your mates are, who's going to stick with you, and you get to observe a lot of things that help you to understand what you need for next time.
I had more friends than I realised. I had so many messages after the gold medal game. It was as if people were right behind the entire team and wanted to make sure I knew and understood how magnificent the players had been, and that they were proud of us.
One of the messages I most enjoyed was from Jill McIntosh. I revere Jill as a coach and when she said, 'Don't worry, it's gone now, get back in there at the World Cup next year', it meant a lot to me.
I've been criticised for not having a more settled starting seven, but if everyone was watching with unbiased eyes, you would say that all players and coaching staff underperformed on the day.
And you're only as good as your opponent will let you play, too, so we always have to respectful of that. Sporting contests are 50-50. We can't expect that we're just going to be dominating everything all the time. It's not going to happen that way. And if we want our sport to grow internationally, this actually has to happen. But that's no consolation for me as a person and a coach.
There's a lot we'll take with us from that experience. A lot. I think our relationship with the Suncorp Super Netball clubs has been really good, but there's improvements that we can make and we have to be mindful of the fact that the athletes are 12 months a year, so how do we manage that great big complex system? We just want to get better at that. There's lot of things we can work on.
As to whether we should restrict the number of international imports in Super Netball, look, at the end of the day as long as people understand my landscape, then I'm very comfortable with that. What I'm hoping is that people won't judge us against the past, when the situation was very different. I think we have to be mindful of that. You've got understand the changing landscape, that's all I ask.
As the Diamonds head coach, when things like this happen, you must lead. There's no point wallowing and feeling sorry for yourselves. You just get on with it and work harder.
I think back to when I was 18 and all the obstacles and challenges I've overcome to get this far. That's a really good reflection and insight for me; to get better as a person and a leader, you have to be self-aware.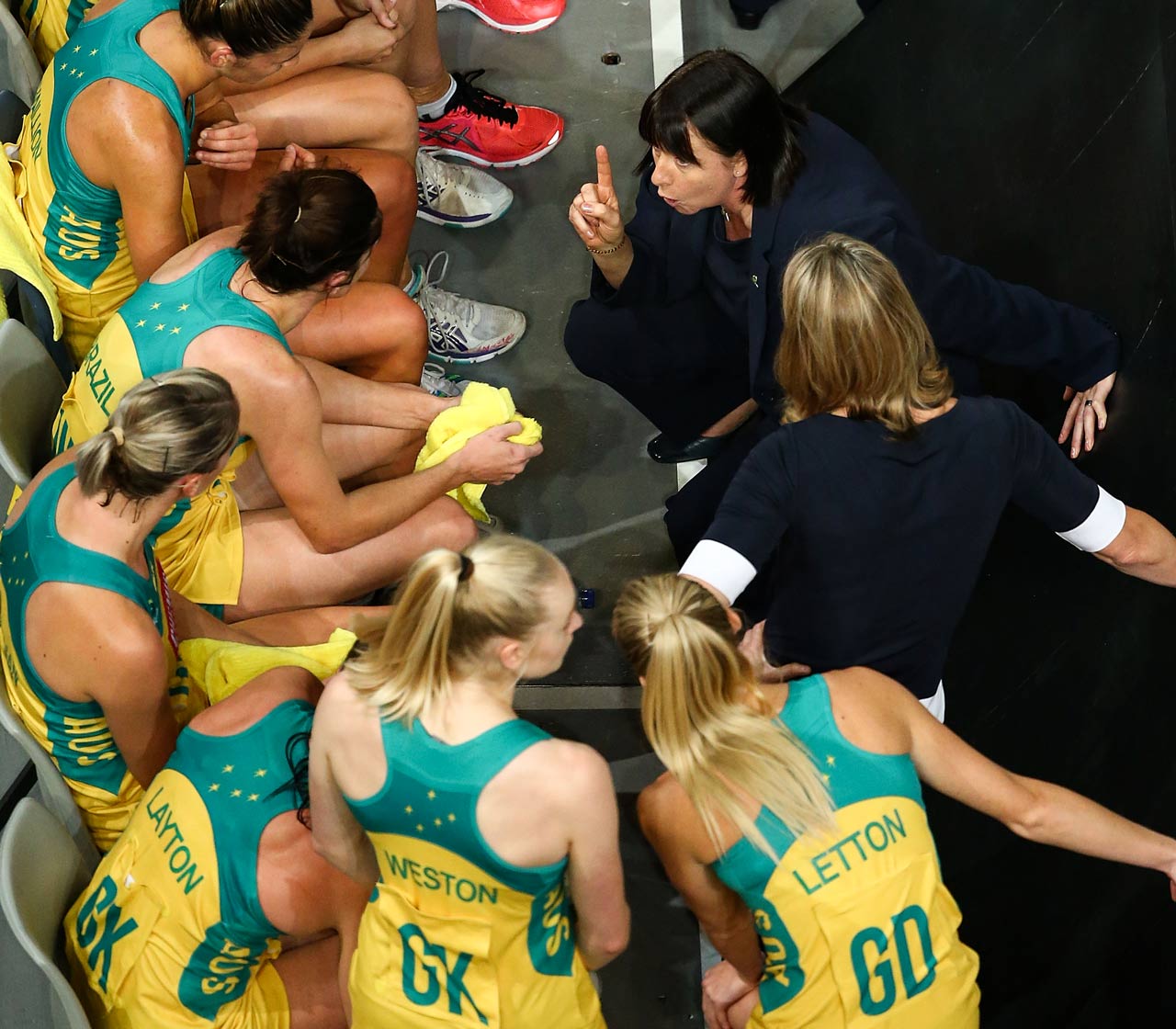 LOOKING AHEAD
I expected eight years leading the Diamonds would be enough for me.
It's been seven, but it only feels like one. Truly. We've achieved so much since 2011, but we've got more to do and I feel like I've got more to give.
My contract runs until the end of 2019 and I intend to fulfil that contract to the best of my ability. Beyond that, it's entirely up to the Netball Australia board. They're in charge of appointing the next coach. I'm willing and able to continue in the position if they're willing and able to stay with me. I turn 55 this year, so I've still got a little way to keep growing.
You need to have the energy, and you've got to be able to change as the environment changes. I've got that ability. I talk to people who I trust and say, 'Is this going to work?'
I think it will.
More about: Coaching | Diamonds | Gold Coast 2018 | Leadership | Lisa Alexander | Sponsored | Super Netball | teamgirls | Women's Sport