I've had a few run-ins with coaches and staff over the years. Everyone knows that. But when it has happened, it has usually been because I thought something could be done better, more professionally. This is my job, my profession. It means the world to me to do it as well as I can.
I've never had that problem with Tony Popovic. I know I never will. He's more professional than any player in the squad.
Popa has an aura about him. He's a winner. There hasn't been a ball kicked in the A-League yet, but when you've been around professional football for as long as I have, you know when the culture of a team is changing.
That's happening right now at the Glory.
The standard has lifted since he arrived. It's all about accountability and having a specific purpose behind everything we do at training. It's no coincidence the players Popa brought in – guys like Brendon Santalab, Matthew Spiranovic, Ivan Franjic and Jason Davidson – all have that mentality.
I'm not saying the culture we had under Kenny Lowe was bad. It wasn't.
I just think we as a team could've done more.
Aimed higher.
To me, the Glory seemed like a team happy to finish in the top six. If we got a home semi-final and won a game, or went on a cup run, it was seen as a successful season.
But my view is that being successful means winning trophies and that's something this club hasn't done since the old NSL days.
Last year was disappointing. When six out of 10 teams make the finals and yours isn't one of them, it can only be seen as a poor result. We had the players to do better, but it didn't happen. Sometimes a club needs to move in a different direction. Last season's results forced that outcome.
My feeling of optimism for the new season can't be seen as anything more than that at the moment – a feeling – but it's based on almost two decades of experience at this level.
I trust my gut on this.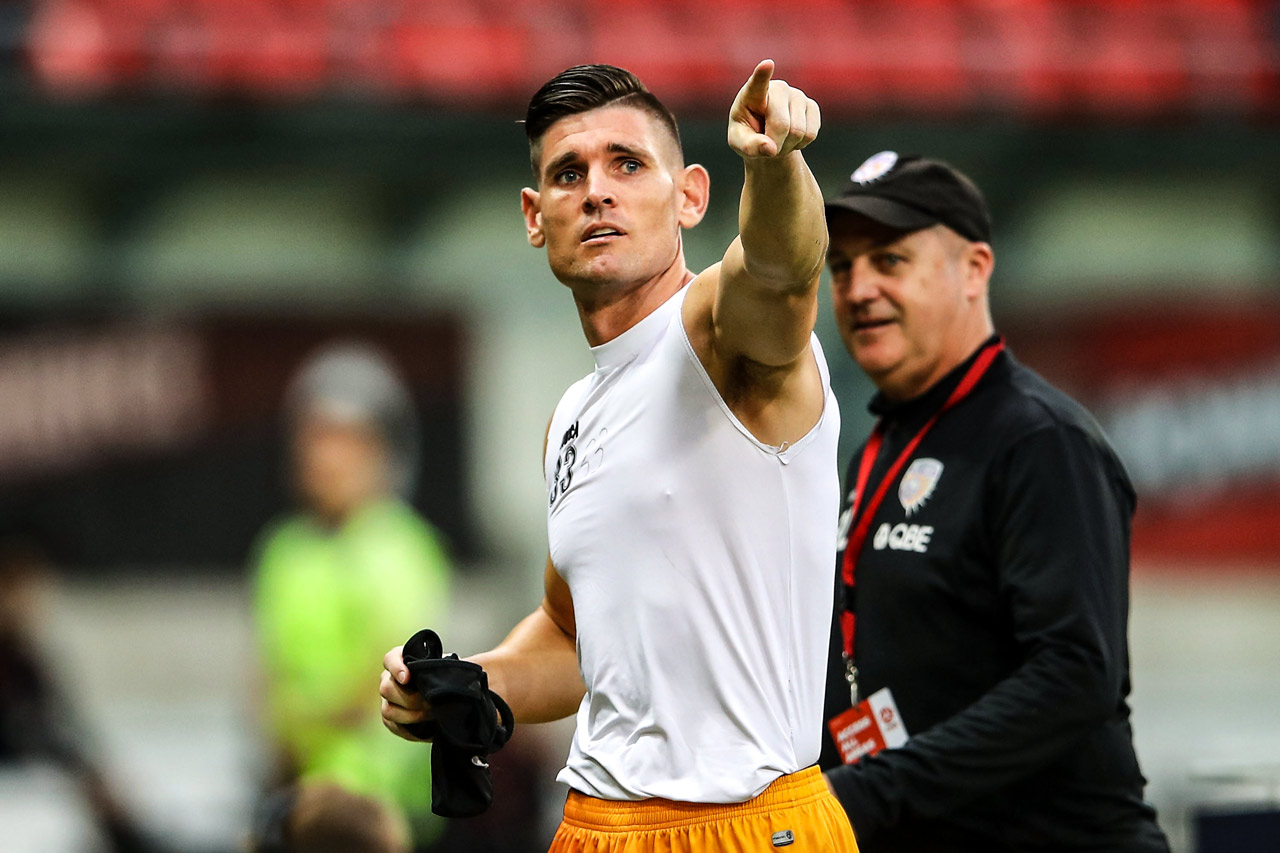 'A FORCE TO BE RECKONED WITH'
I played against Popa when I was at Brisbane Roar and he was at Sydney FC, I worked with him when I was at the Sky Blues and he was assistant coach and I played under him in the second half of the 2015-16 season at the Wanderers.
I knew as soon as I went to Sydney FC that he'd end up as a head coach somewhere.
He didn't play good guy to the head coach's bad guy. He was a force to be reckoned with and you didn't want to cross him. He preached discipline – on and off the field – and the players respected him because of his own great playing career. He knew the game backwards.
When I split with the Central Coast Mariners and joined the Wanderers, it was the best move I could've made for my career at the time. I needed to get back into a professional environment. I knew Popa would provide that.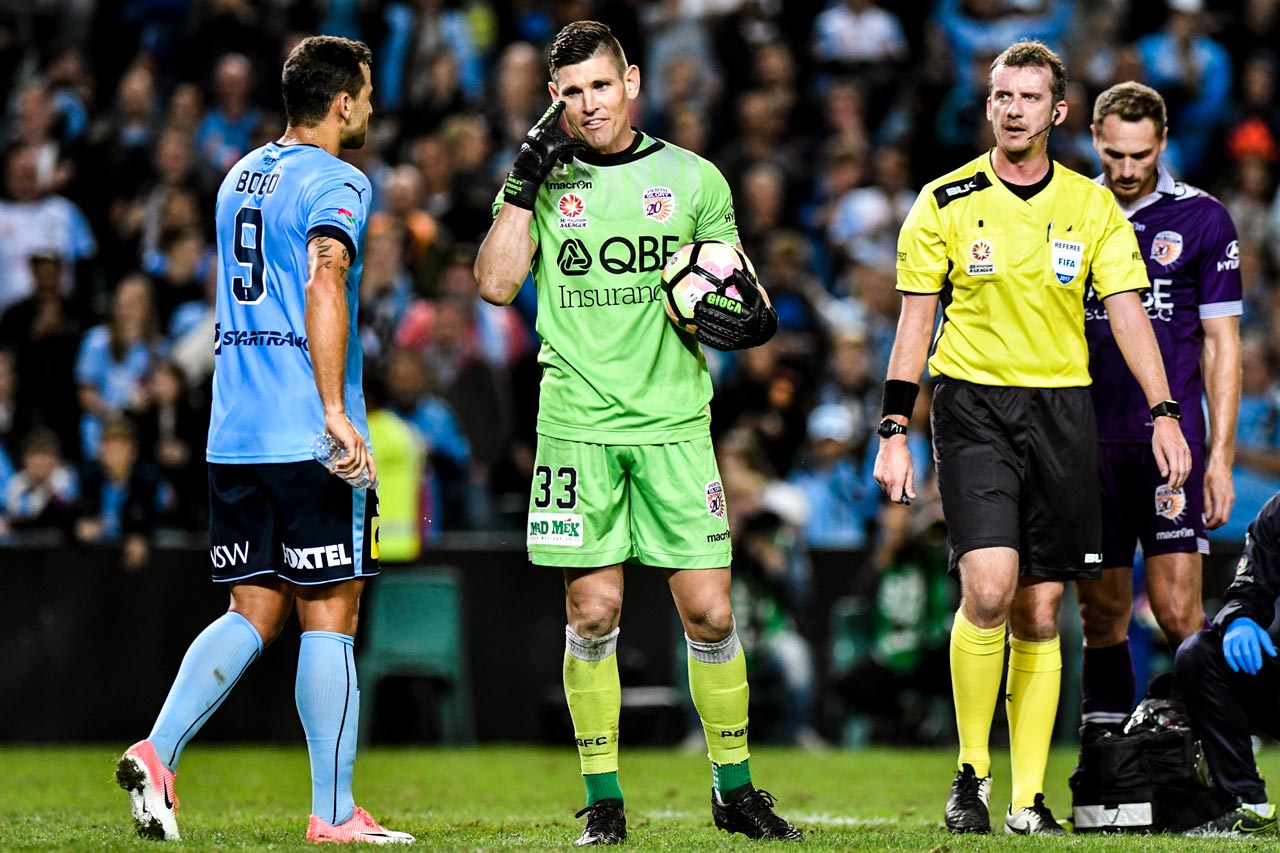 The first thing he did was tell me I had to lose four or five kilograms. I was playing at about 91 and didn't think that was a problem, so when he said it I initially thought, 'Oh, really'. But I went ahead and did it because I trusted his judgement.
I felt better. Lighter on my feet, more agile. I've been playing at 86 or 87 ever since.
Popa also dropped me just before the finals in 2016. I was massively disappointed to miss out – we went all the way to the grand final – but because of my respect for him I accepted the decision.
Training had a particular stamp on it. At the Wanderers there was a specific reason for every drill, every in-house game, every practised move that was related to how we planned to play that weekend.
We never did anything just for the hell of it. Every session was meticulously planned. You never felt like you were just filling in time. And it was super intense.
I knew the effect it would have on the Glory guys who hadn't played under Popa. Over the past few months I've seen it develop exactly as I thought it would.
They're all leaner and fitter than last season. They've all got an increased appetite for hard work. They come to training knowing it's going to be tough, but that what we do is going to make them mentally tougher, physically stronger and technically better.
We work at a fast pace and we keep doing it until we get it right. There's no time when you can put on the hand-brake and say, 'Oh, I can just relax now'.
The guys get it. They're all on-board. They want to win things too.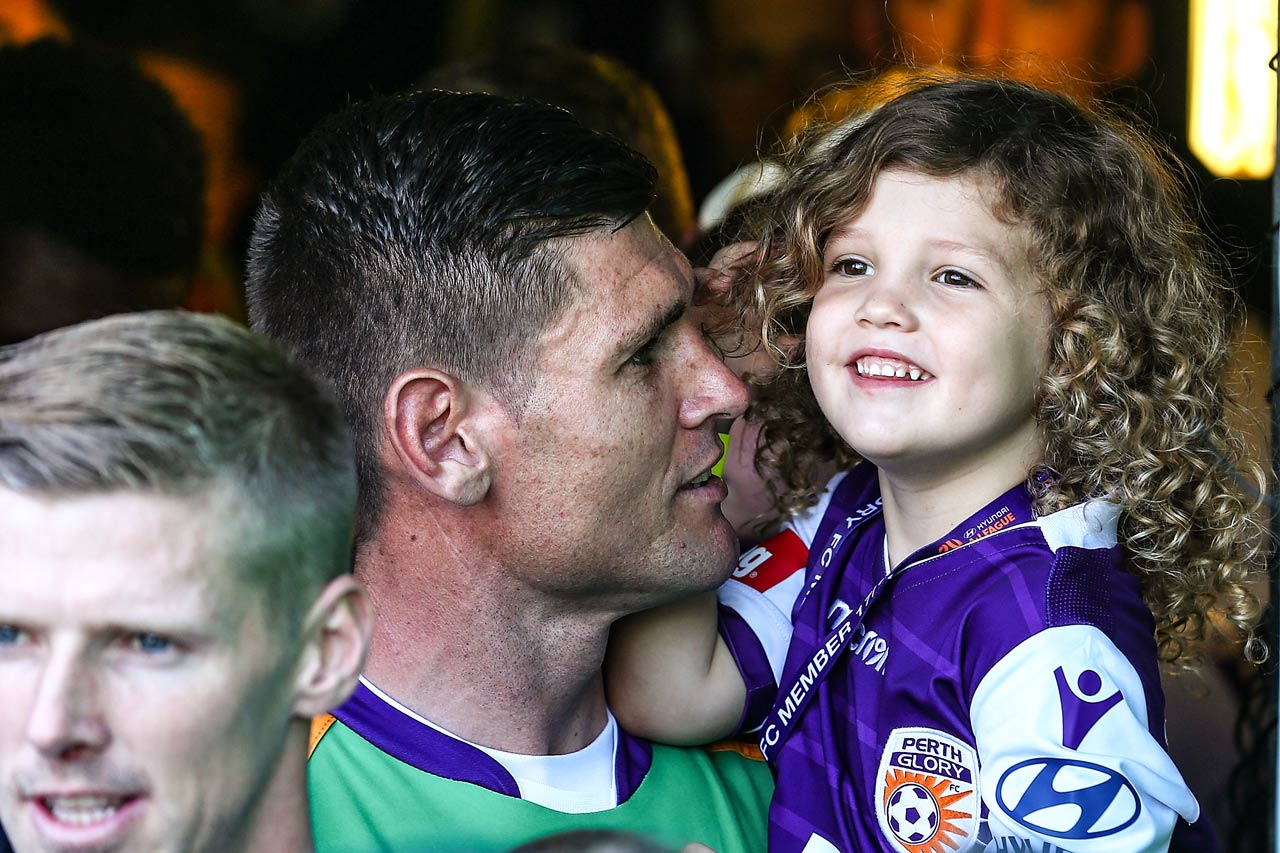 More about: A-League | Brendon Santalab | Brisbane Roar | Central Coast Mariners | Chelsea | Graham Arnold | Perth Glory | Sydney FC | Tony Popovic | Western Sydney Wanderers