When I decided it was time to retire, Swimming Australia's wellbeing and engagement officer Linley Frame got in touch. Linley, who was a 1991 world champion and 1992 Olympian, had been through her own transition, having to retire at 25 because of Chronic Fatigue Syndrome.
I had known her for a while and we had a few phone chats over the coming weeks about what retirement looks like, things I needed to stay mindful of and how Swimming Australia would help me through the process. They were interested to hear my goals and what I saw myself doing next.
I felt really supported by her and Swimming Australia. It's important to understand that they reach out at first but it's on you to take the support they're offering. I think if an athlete is struggling it would be quite easy to avoid the support on offer and then assume there's no support there.
I embraced the support and didn't see it as a weaknesses that I needed it.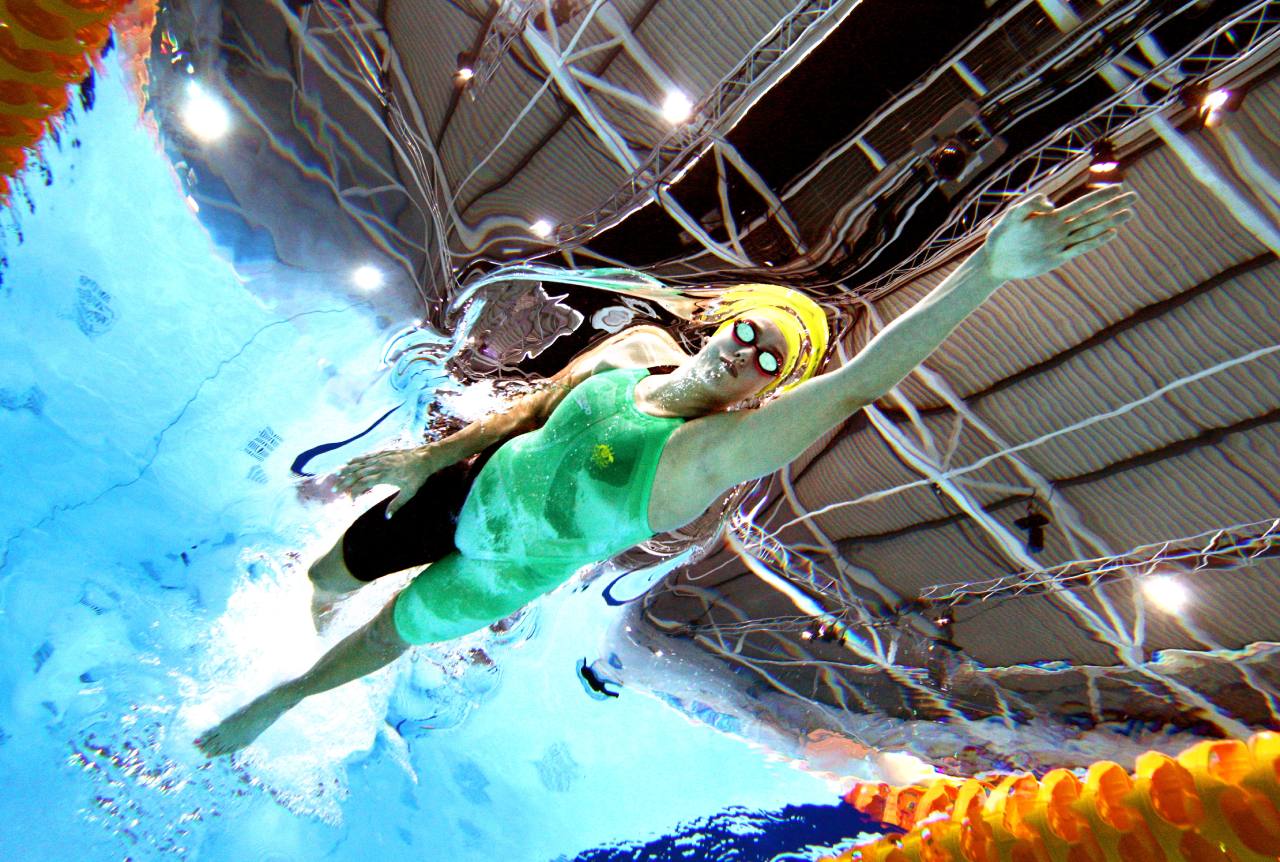 Once I finalised my retirement, the junior team head coach Glenn Beringen and pathways manager Jamie Salter approached me to be an athlete mentor for the junior worlds team in Budapest. That was amazing. I found a new passion mentoring other athletes and that's what I'm working towards now.
AIS Wellbeing has helped me with this as well. They sent me on a values-based decision-making course in Melbourne.
I've started my own business – Golden Perspective – which Covid-19 has gotten in the way of for now. The aim is to help young, aspiring athletes understand themselves and what it means to be an elite athlete.
The direction I'm heading is the mentoring path, one-on-one coaching and technique efficiency coaching. I don't want to coach a squad but rather going into swimming programs and helping them with technique, mindset and give a different perspective on what they're going through.
YOU DON'T WAKE UP A GOLD MEDALLIST
When you leave your sport you have the world in front of you and can do absolutely anything you want. It was that sense of freedom that scared me the most. For such a long time swimming provided structure and boundaries and a purpose every day.
You don't wake up as an Olympic gold medallist – you work towards that, just as you don't wake up as a CEO.
I found that exciting. I could recreate myself into whatever I wanted to do and I was in full control of that. At the same time, it's terrifying. You go from each day walking into a training environment where everything is planned out for you. The day after you're done it's 'what time do I wake up?'
I approached my transition in a very positive way but, if I'm honest, there were hard days connected to a lack of achieving something. It's a process, and you have to take it day by day.
I started a media and communications degree in 2015 and finishing that in the middle of next year will be my biggest achievement.
The way you approach anything can make it a good experience or a bad experience.
Before Covid-19 went down I had locked in a commentary role at the age nationals, but they didn't go ahead. I don't know for sure but I think I want to get into commentary and television and lifestyle TV.
I met Johanna Griggs a few times throughout my career and I reached out to her when I first retired. She was mentoring me in the steps of getting a showreel together, getting experience where I feel comfortable.
I think the most important thing for a good transition is your mindset. The way you approach anything can make it a good experience or a bad experience.
Any transition, but especially the one from sport to real life, is personal. It's your own journey and can be the first time in a long time that you fully get to hold the reins. For some people it can be overwhelming.
During my swimming career, when I would get up to race and I'd be nervous I would see that as excitement. It's the same when you transition.
If you're feeling overwhelmed and you're having one of those days where you're struggling with structure and feeling a bit lost, it's about how you perceive that. It's usually just a bad day and the next day is whatever you can make of it. It's about not getting caught in a downward spiral.
Transitioning out of sport is the same being an Olympian, a process. You have to go with the flow, learn along the way. If you pay attention, you'll learn a lot about yourself.
More about: AIS | Brittany Elmslie | Olympic Games | Swimming