Finding strength in the struggle
Nearly every afternoon at Bradman Oval, around the corner from home, I'd spend an hour or two by myself bowling in the nets.
On one of those days, when I was nine or 10, there happened to be a good game of cricket going on at the ground, between Australia and the West Indies.
It was unusual for there to be an international match being played in my home town. What made this game even more interesting was that it was being played by women.
I'd never heard of the players before: Ellyse Perry, Alyssa Healy, Alex Blackwell, Erin Osborne, Jess Cameron and the others. But I was fascinated to watch them in action. I even ended up doing the scoreboard for them for a while.
I've haven't told them that story, even though most of them since became my Southern Stars teammates. But it was a big moment for me because there were no girls' teams in Bowral in those days and it was the first time I saw evidence that there could be more to my enjoyment of cricket than trying to bowl my brother out in the backyard.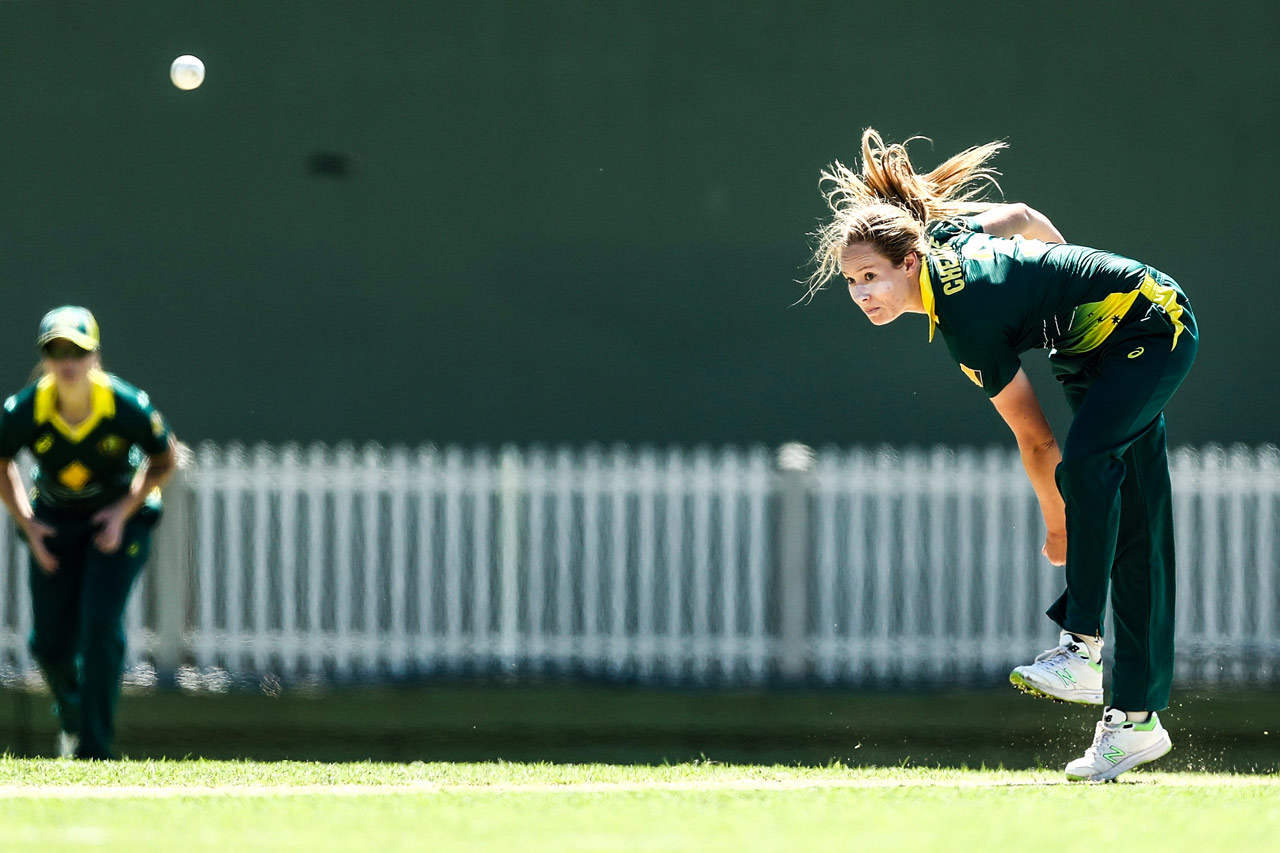 BACKYARD TO WORLD CUP
My love for cricket went through the roof after seeing that game, even though I'd already wondered where all the female cricketers were. I remember watching my brother, Oliver, in a match once and asking Dad why there were no girls playing. He said there was no reason and, if I wanted, I could be the first in the area to do so.
Dad had played lots of county cricket before moving to Australia and had been in the England squad. He's a real cricket nuffy. He and Oliver, who's two years older than me, bonded over cricket and I wanted to be involved.
Our backyard games became quite intense once I saw I could eventually play for a real team. At Dad's place, there's a lawn about 30 metres long and 15 metres wide and a swimming pool a good clean hit away, so it was a great area to play in. I always tried to bowl as fast as I could to get Oliver out so I could have a bat.
Because Dad's English, whenever the Ashes was on TV my brother and I would pretend to be Australia and England and wanted to be whichever country was doing better at the time. Keeping up with Oliver, who now plays first grade in Canberra, helped give me the confidence to play in boys' teams in Bowral.
When I was in Year 9 we found out Dad had lymphoma. I was so young … that it didn't really hit me. Then, five weeks later, Mum was diagnosed with bowel cancer.
Dad offered more than just encouragement. He became president of the local cricket board and pushed for the competition to become inclusive for girls. He pushed for rules changes, like batting for four overs, rotating fielders and rotating the captaincy. He was the first person in the Southern Highlands to make these suggestions, which are now common in junior cricket.
Dad's support went as far as him coaching my first team. He wanted to oversee things when I was playing alongside the boys. And, when I started doing well, he made sure I kept my feet on the ground.
I was selected in the under-12s, -14s and -16s Southern Highlands representative sides as the only girl in each side. In the last year of each age group, I was made captain. It was a challenge getting 12 boys to listen to a girl, but it was good experience and I made some nice friendships along the way.
I was noticed by state selectors and, from the age of 11, played four consecutive years in the NSW girls' under-15s. I then graduated to two years of playing at the under-18s state carnival and, in the second year, was signed by the NSW Breakers.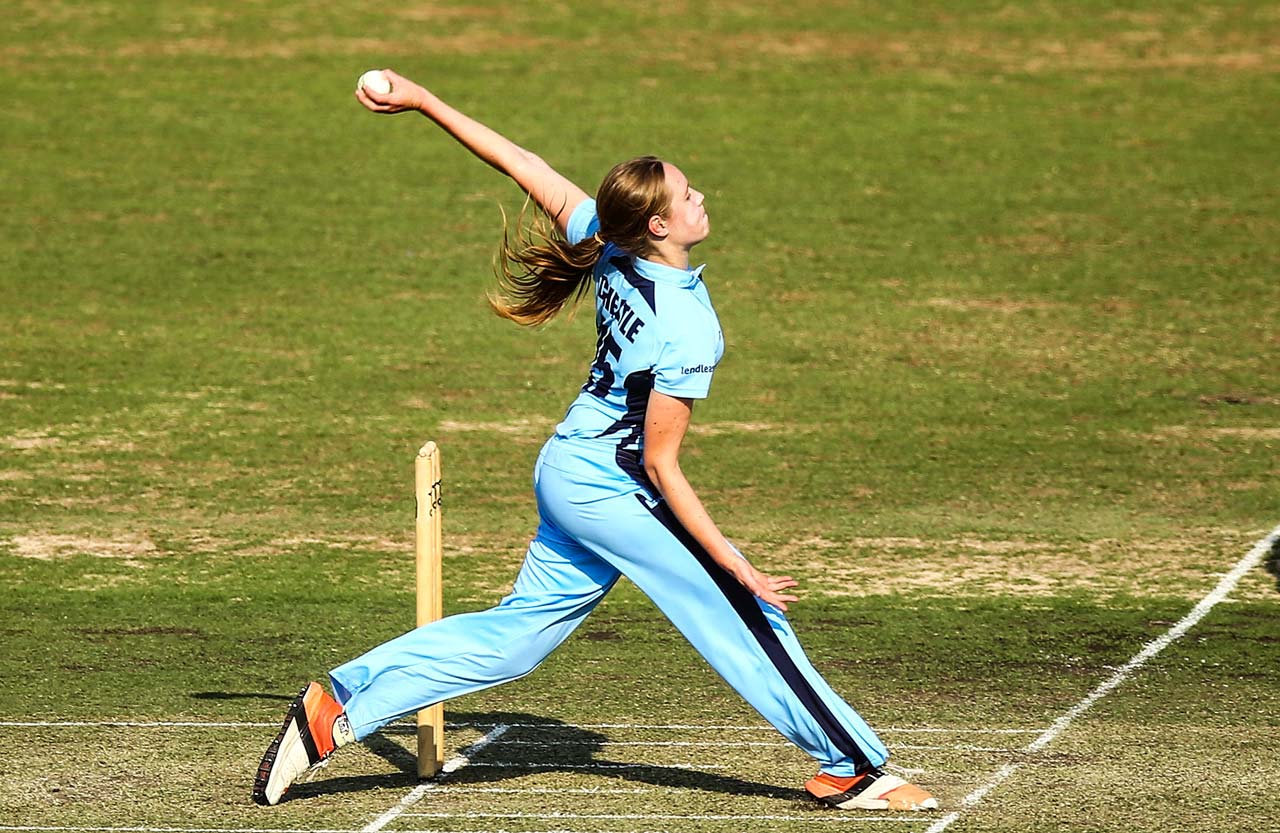 Everything happened very quickly! After just two games for the Breakers I was signed by the Sydney Thunder for the inaugural WBBL. On the back of that, I was selected for the Australian Twenty20 side in January 2016 and made my ODI debut a month later. I'd just turned 17 and was still at school when I went to the 2016 World Cup in India.
Being selected for Australia at such a young age was a big achievement. But I don't think I was mature enough to realise it. Now, as I battle to get back where I was after a crazy run of injuries, I can appreciate it a lot more.
More about: Alyssa Healy | Cancer | Ellyse Perry | Injuries | Resilience | Southern Stars | Sydney Sixers | Sydney Thunder | T20 | T20 World Cup | WBBL | Women's Cricket