The things that were left unsaid
There usually aren't many good stories in the period immediately after surgery when you're sore, immobile and tearing yourself up over all the games you're missing.
But this is an exception.
I had both my shoulders operated on last year and moved in with my mum and little brother, Wes, at their place on the Central Coast of NSW. It was the first time since I was 15, when my football career started to take off, that I'd spent more than a few days at home.
Recovering from surgery gave me the chance to talk to mum and understand our family story.
I knew bits of it, but I also knew there were parts that had been left unsaid.
Now that I understand exactly what was unsaid – and why – I have a newfound admiration of mum and dad and the hardships they endured for us.
THE STORY OF MY MUM
My mum's name is Pam and she comes from the Anaiwan people. She was born in Glen Innes and was one of 13 kids, including a brother who passed away when she was young and a sister who died of pneumonia before mum was born.
Mum's mother, my Nan, was taken away from her family as a young girl and forced to work as an Aboriginal maid. Her name is Betty and she ran away from that life at the age of 14 to return to the country and help her mother raise her siblings.
Nan eventually met Poppy Reg. His family essentially disowned him because Nan was Indigenous and he was white. It was a shame on their family. They were quite wealthy, but only offered Nan and Poppy Reg food and board in exchange for work like fencing and ring barking around their property.
Nan and Poppy Reg eventually left the land and moved mum and her siblings to Erskineville in inner western Sydney. The place was owned by Nan's sister and she treated the family badly. They all lived in a single bedroom. They even had to cook there.
Meals often consisted of a single loaf of bread shared among her, Poppy Reg and all the kids. She would make food in bulk and try to stretch what little they had. Her only cooking device was a little portable gas stove.
Money was very tight. Mum didn't own a new pair of shoes until she was 14.
After Erskineville, mum's family moved into a housing commission home in Seven Hills and then on to Macquarie Fields. They encountered discrimination on an almost daily basis on account of their Indigenous heritage.
Mum has sheltered us from most of this chapter of her life. It hurt her, then and now. I do remember her sharing a story about her brother, Neil, who at the age of 14 ended up in a fight with a fully grown man who was calling him and mum a black this and a black that.
The man was on top of Uncle Neil. Neil was passing in and out of consciousness. Mum jumped on the man and dragged him off Neil. She couldn't stop hitting him because of what was happening to her brother, and all the pain she had bottled up inside.
Thankfully, Australia has come a long way in terms of attitudes towards Indigenous people and racism in general – but there is still a long way to go. I can't even imagine what it would've been like back then and enduring what mum had to.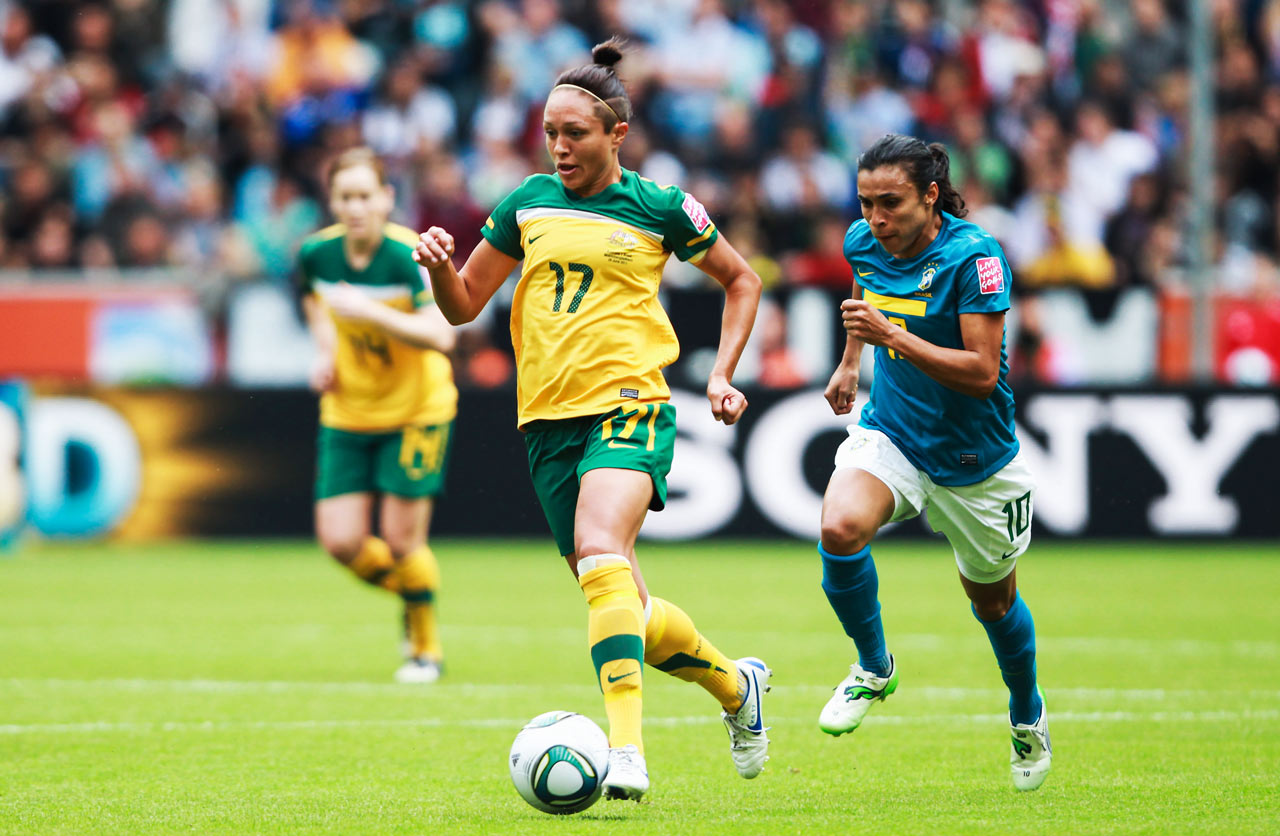 THE STORY OF MY DAD
My dad, Gordon, is from Newcastle. He was the middle child in a family of three siblings and he also has a step sister. His mother is from the Biripi clan up around the Taree area and his father is from the Kamilaroi clan around the New England region.
Dad has painful memories of his parents' alcohol abuse and domestic violence.
Dad's father and three of his uncles joined the army in their teens and served in World War II. One of them spent time in a prisoner of war camp. Dad thinks the psychological effect of the war contributed to the alcohol abuse that would damage so many lives over the ensuing years.
Dad remembers seeing his mother with black eyes. There were arguments and fights. He remembers one time when he pulled pieces of his father's new watch out of his mum's bleeding head.
They moved around a lot and changing schools was part of dad's childhood.
Dad hung out a lot with his cousins, fishing and playing footy. They would jump the fence and sneak into the Newcastle Show when it came around, because they didn't have enough money for admission, and would head straight for Jimmy Sharman's boxing tent. They would fight each other and collect the money that was thrown into the ring after the fight.
Dad's mother passed away when he was 12. He had gone out shopping with his sister and her boyfriend on a Saturday morning and, by the time they came home three hours later, his mum was in hospital.
Dad visited her that night. What he saw broke his heart.
The next day dad's father called him and his brother into the house and told them, 'Your mother has left us.'
Dad's father couldn't take care of them after that. Dad's sister was 18 and old enough to move out with her boyfriend, but he and his brother were made wards of the state and placed in his aunt's care.
Now that I understand exactly what was unsaid – and why – I have a newfound admiration of mum and dad and the hardships they endured for us.
Dad ended up moving to a hostel in Redfern when he was 15. Some months later, he found out his sister had broken up with her boyfriend and was also living in Sydney. He hadn't seen her since their mum had died so he was keen to track her down.
She was a mother and had also become a heavy drinker. Dad tried to help her out with the children for a while. But she started taking drugs and the children were eventually taken away from her.
Dad remembers visiting her one day and she was so out of it she didn't recognise him. He bundled her into his car and drove her to Newcastle. She tried to jump out of the car along the way, but he was able to restrain her.
They eventually got to Newcastle but she caught a train back to Sydney a few days later.
She died of an overdose a few months later. He blamed himself for not doing enough to help her.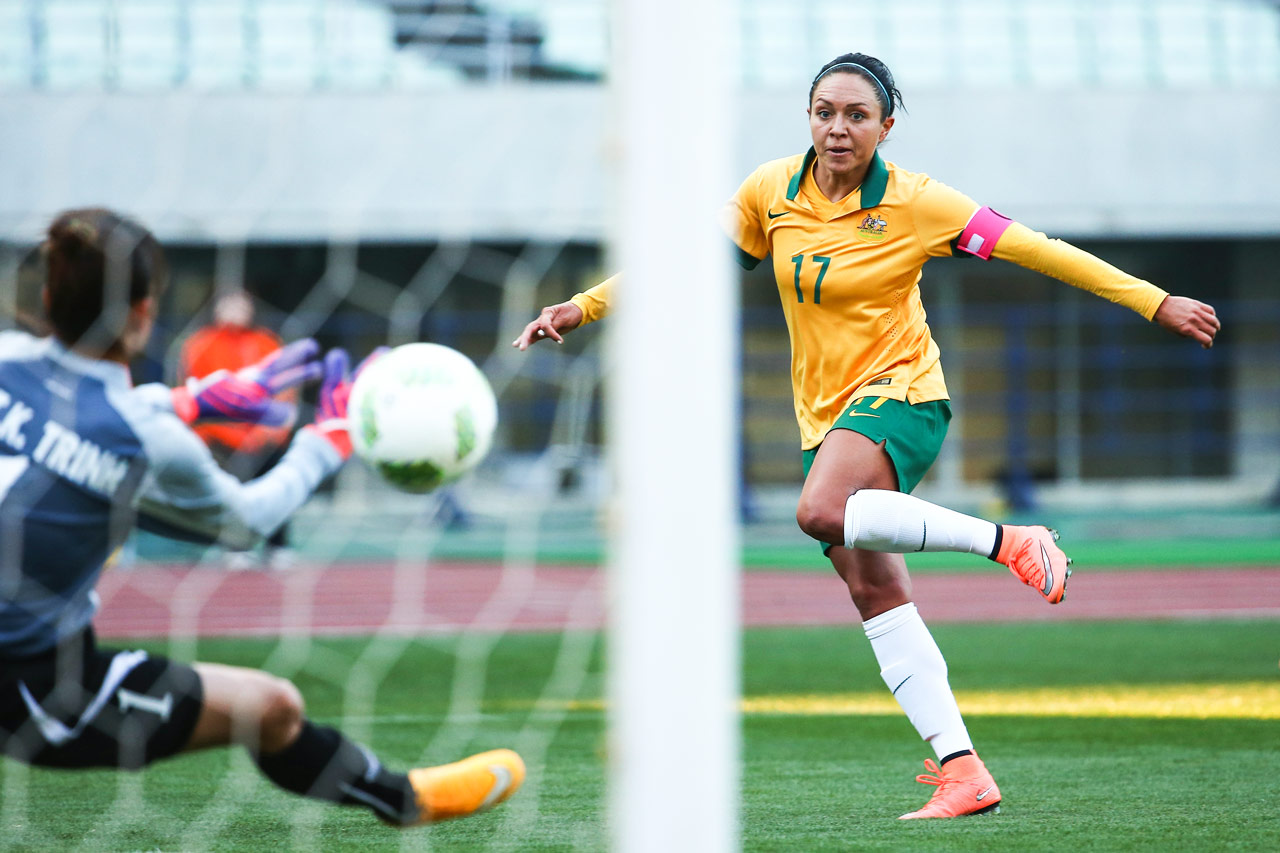 A FAMILY PACT
Dad's brother introduced him to mum when he was 26 and she was 16. They were attending the same church. Two years later, they got married and had my brother, Aaron.
Life was tough but they were determined to make the best of it.
Mum worked as a security guard for Myer and dad was a parole officer for a while. He also worked as a sign installer, hanging off a crane on the Commonwealth Bank building in Sydney, and later taught a computer program to children in a remote Indigenous community in Western Australia.
They made a pact that they didn't want their kids exposed to the alcohol, violence and racism they'd experienced in their youth. Mum distanced herself from much of her family. Dad hasn't touched a drink in more than 30 years.
They pledged that they would never drink, smoke or swear in front of the kids. They didn't keep any booze in the house.
Dad didn't have a great education because of his circumstances and he and mum made a commitment to do better for their children. They pooled together all the money they had to send all four kids – Aaron, Sarah, Wesley and me – to a private school, Pacific Hills Christian School in Dural.
They figured a private Catholic school would protect us from negative influences out in the community. That meant massive sacrifices at their end, which I am only just starting to understand now.
My parents made a pact that they didn't want their kids exposed to the alcohol, violence and racism they'd experienced in their youth.

Mum and dad started in the inner city and moved to the western suburbs when Aaron was little. They moved to Quakers Hill when I was one. My Nan still lives in that house. All my earliest memories are there. My dad's brother and mum's sister got married and they lived right behind us. Their kids were about the same age as we were, so we always had plenty of relatives to play with.
Mum and dad supported whatever it was I put my efforts into. For a while there it was rugby league. Both dad and Aaron played and I did too. I follow the Panthers and the Sharks (I like Cronulla because I grew up close to the Fifita boys).
I absolutely loved league. Then one day our neighbours, Michael and Mark Loudon, introduced me to soccer. So I took it up as well. That usually meant sprinting off the rugby league field, ripping off one jersey and putting on another, and running straight on for a soccer game on the adjacent pitch.
I was a little kid doing something I loved and had no concept of what it all meant for mum and dad in terms of fees, uniform and equipment costs, travel and all the other expenses that go into playing junior sport.
They never mentioned anything about it. We never went without, but they did. As a kid, I couldn't have known what their selflessness would mean for me in life. As an adult, I see that very clearly now.
Everything I have achieved in my career is because of them.
It's hard to find exactly the right words to express just how grateful I am for all they went through for us, for all that they shielded us from, so we could enjoy being kids.
I hope this story does it justice.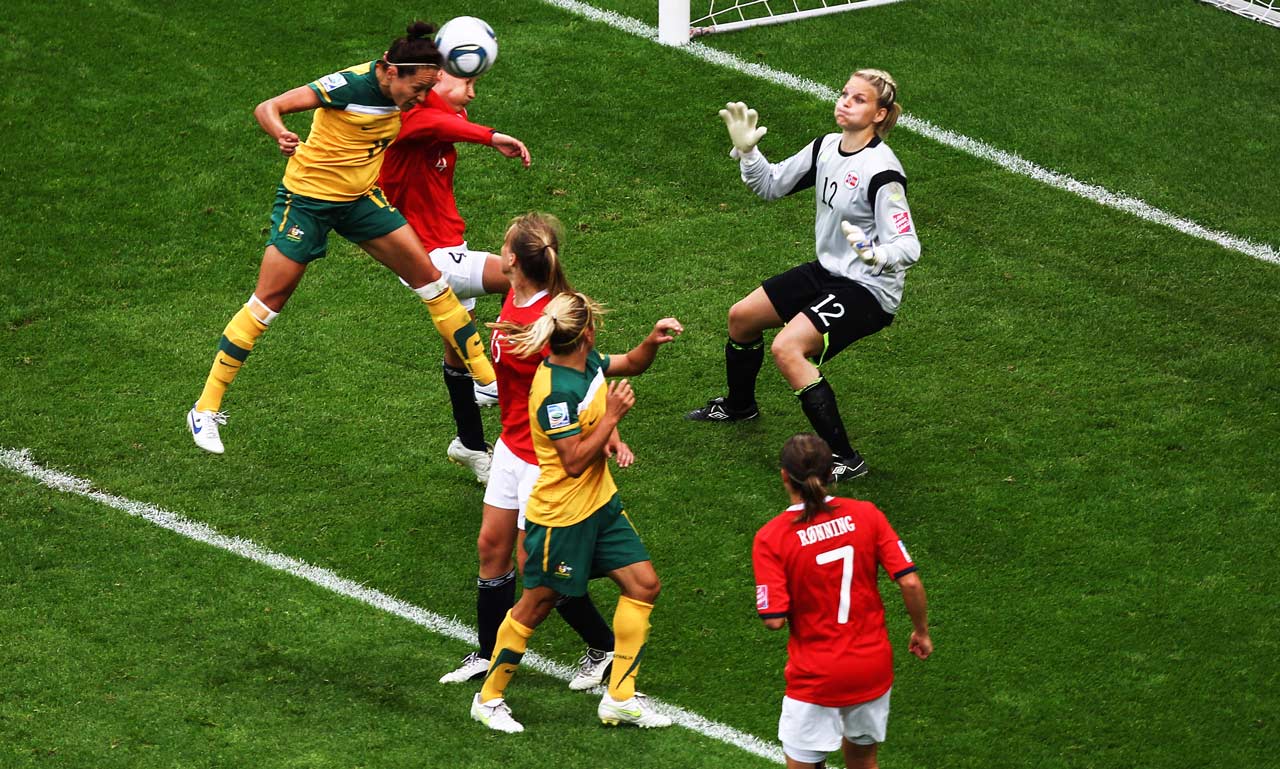 MY JERSEY, THEIR JERSEY
I know now that every time I pull on the Matildas jersey, it's for my family. As I see it, the jersey is as much theirs as mine. We all contributed to the journey that led us to here.
Mum says my achievements are the results of sacrifices from generation-to-generation – from nan's fight for a better life for her family, to the decisions my parents made along the way, to the youth and family time I have given up in pursuit of my football.
Mum, Aaron and Wes came to the 2011 World Cup, my first one. That was special. Aaron said he broke down crying in the stands when I was walking out for my first game against Brazil at Borussia Park. And when I scored a double against Norway in Leverkussen, Aaron apparently turned to mum with tears streaming down his face and said to her, 'She did it.' They tell me all three of them were crying their eyes out!
At the next World Cup, in Canada, the Matildas made it to the knock-out phase after drawing 1-1 with Sweden in the final group game in Edmonton, Alberta. Our round of 16 game against Brazil was in Moncton, New Brunswick.
My family couldn't afford the airfare. So they drove. That's over 4,500 kilometres one-way – further than Brisbane-to-Perth – and then they drove back. It took them two-and-a-half days each way.
I scored in that game against Brazil. It put us through to the quarter-finals. It meant the world to me knowing that they were in the stands – and what they had endured to get there.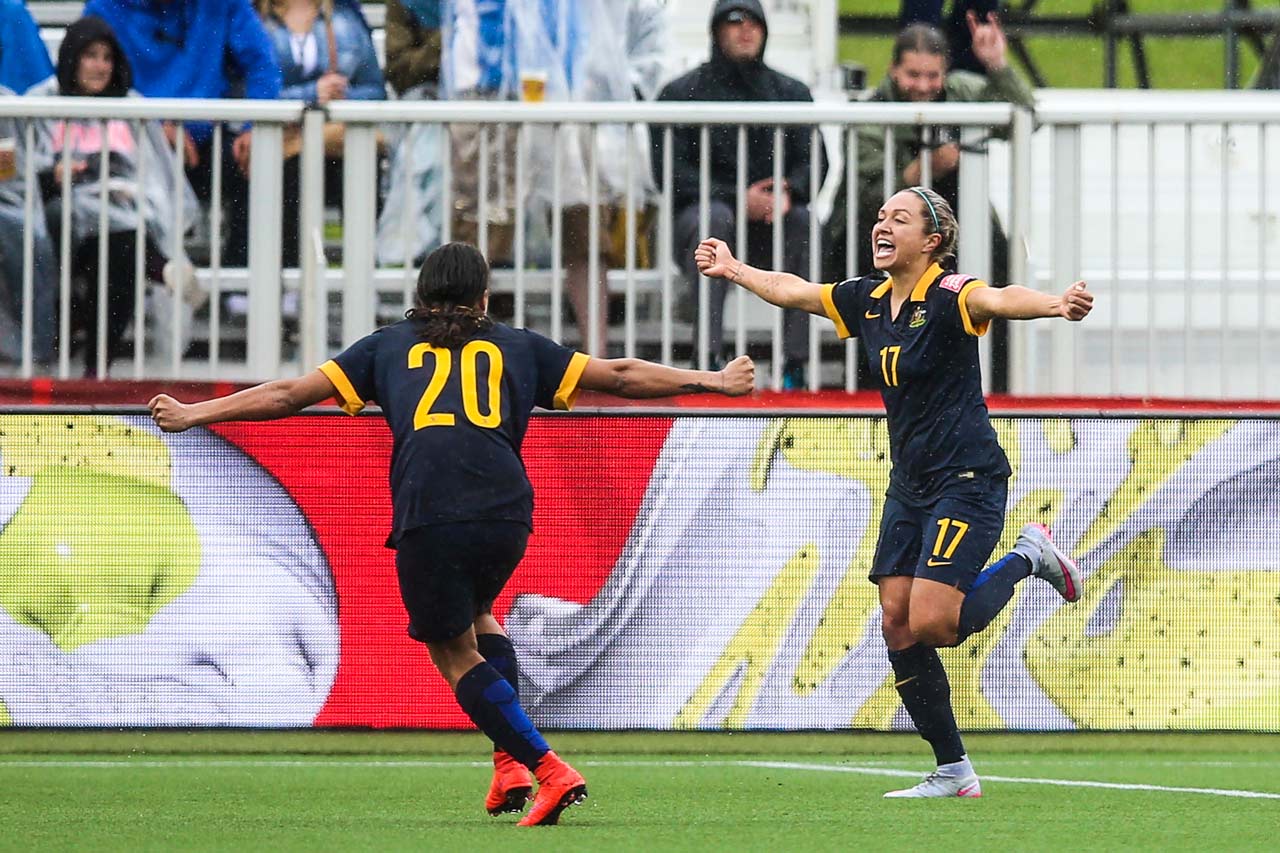 I know mum has a little cry sometimes too when she thinks about the lives her kids are leading. She's proud of everyone. It's the life she didn't have growing up. The life she wanted for us.
Everyone was there for my 50th cap in Sydney in 2015. The team made a lovely presentation after the game and mum, dad and my brothers and sisters were on the pitch with us. I gave a little speech and thanked them in front of the team.
'I wouldn't have played one game, let alone 50, without them,' I said.
Those words were truer than I realised at the time. It's only now, having been told my family's story, that I understand how much of my sporting success I owe to them.
We might be all grown up now, but we're still that little family from Quakers Hill – working hard, supportive and putting the others before ourselves.
More about: Kyah Simon | Matildas | Melbourne City | W-League