The last time I saw my friend Kato
The last time I saw Kato Ottio, he was bawling his eyes out.
We had just finished our last Rugby League World Cup game for Papua New Guinea, a quarter-final loss to England in Melbourne. I remember Kato saying goodbye as we were leaving camp.
He didn't want it to end. He didn't want the boys to leave. It would be the last time he would see them for a while. He loved them. And the boys loved him.
It was a sad time, leaving each other after eight weeks. We grew close together. We shared our passion for PNG and wearing our country's jersey.
And even in that group, Kato's passion stood out. He loved his country so much.
We said our goodbyes in November. Just over a month later, I woke up to tragic news.
I had a couple of messages on my phone. Then I looked on social media. It was everywhere.
Kato had died. He was just 23 years old.
I was devastated. I remember lying in bed for most of the day. I didn't want to get out. I just couldn't believe the news. Twenty three. It made no sense.
As his agent later revealed, Kato collapsed on a training run in PNG after urging teammates to keep going after the run was over. That's the type of player he was by then. Hard-working. Inspirational.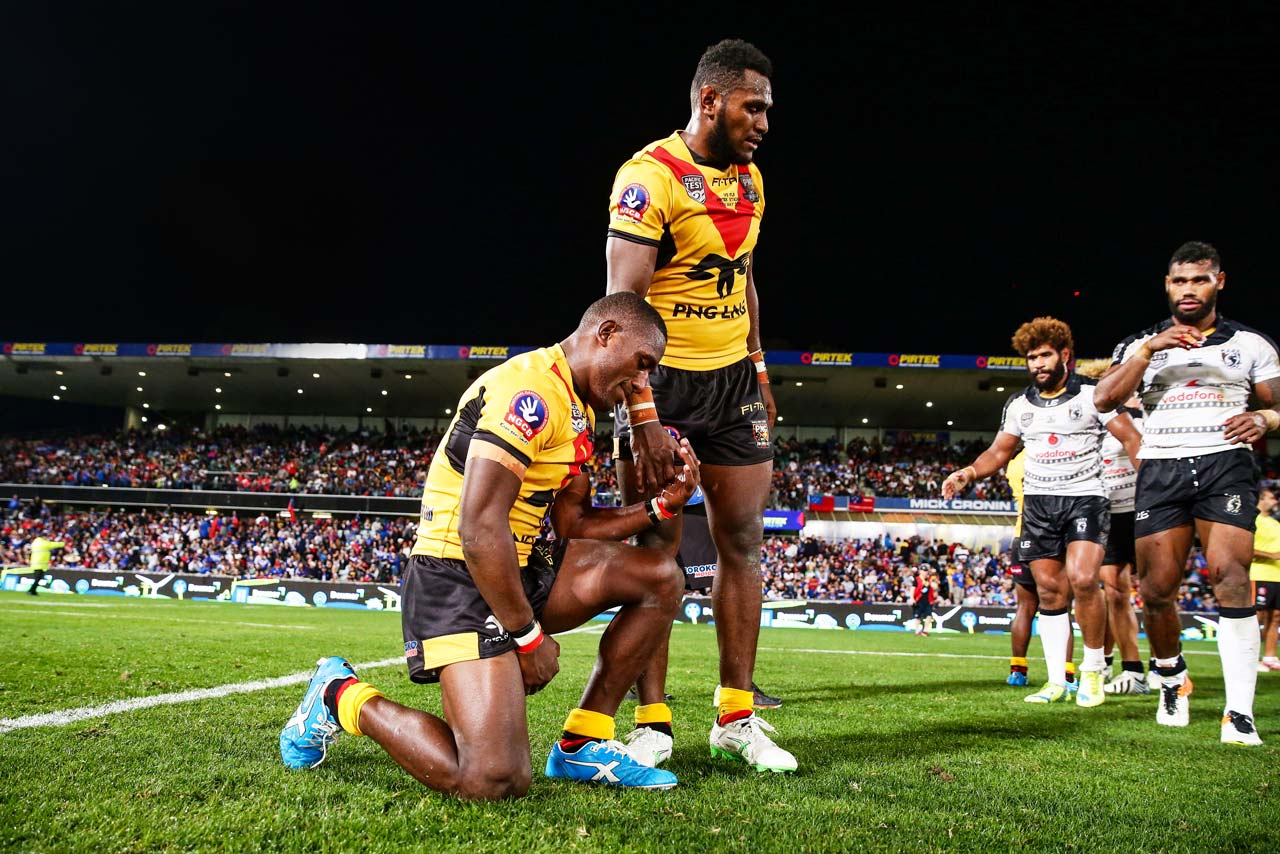 I cherish the memories that I have with Kato. I got to spend those eight weeks with him in World Cup camp with PNG, not too long before he passed. I will always hold those memories dear.
I didn't have the opportunity to go to Kato's funeral, to say a final goodbye. But thousands came. His family, his friends, his PNG Hunters teammates, right through to the PNG Prime Minister, Peter O'Neill. It spoke volumes about how much he was loved.
Now, the PNG team is back together in Sydney, ready to play Fiji on Saturday night.
It's a strange feeling that Kato is not here with us. I was having dinner the other night in the team room and there's a big photo up of him.
You can't believe that he's gone. It's heartbreaking, whenever you think about it. He should be here with us. Twenty three years was far too young.
The boys will always love him. They all miss him so much and just wish that he was still here.
When we play on Saturday night, that photo of Kato will be in our dressing room. We'll wear black armbands.
And he'll be looking down on us. He'll be out there with us.
We will all be playing for him. We want to honour his memory. We know that he will be watching and we want to make him proud.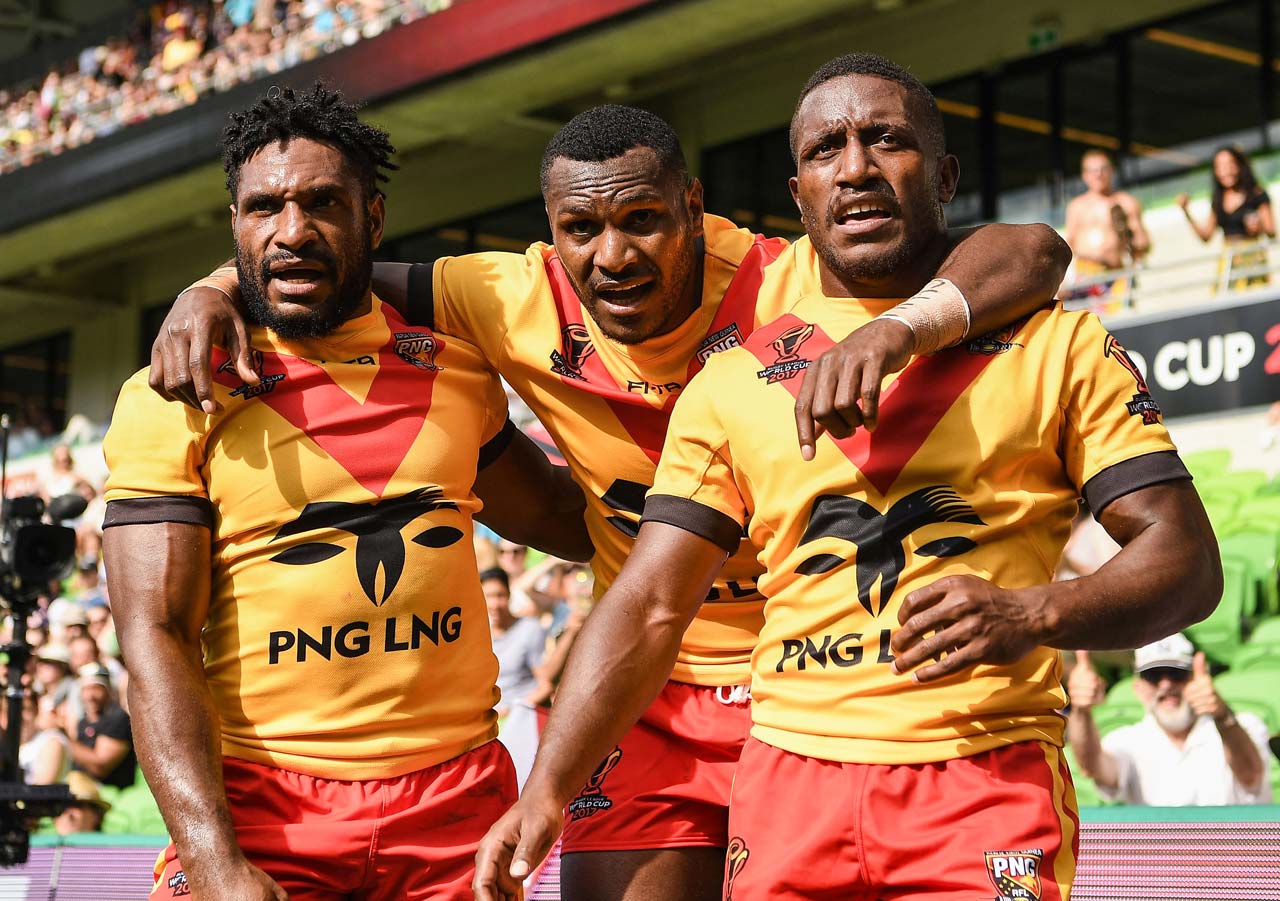 THE PERFECT REHAB BUDDY
Kato was one of the nicest people you would ever meet. He was kind-hearted, would do anything for anyone. He was someone I loved being around. He put a smile on everyone's face and there was always one on his. He was one of those rare people who made you feel better just by being around.
When Kato first moved down to Canberra, he was really quiet. A lot of people would probably say that about me, too. But my close mates see a different side of me and Kato was like that, too.
I was lucky enough to see that side of him. Towards the end, he was coming out of his shell a bit more, saying more and really showing his personality. All the boys loved him at Canberra. He was a person everyone got along with.
I think he missed his family a lot. He's really close to his family and he loved PNG. He missed being at home. But he really wanted to play in the NRL, too.
I was devastated. I remember lying in bed for most of the day. I didn't want to get out. I just couldn't believe the news. 23. It made no sense.
At the end of 2016 and through into 2017, Kato and I were both coming back from long-term injuries; an ACL for him, an achilles for me.
There were plenty of times that it was just he and I in the gym, working away on rehab while all the other guys were out on the training field.
Kato was the best rehab buddy you could possibly hope for, being such an upbeat and happy guy. We grew even closer during those sessions that we did alone together. We helped each other through it.
I think he helped me more than I did him. I had some tough days there and to see the smile on his face just made things a lot easier. He'd encourage you to keep going, always be positive.
I remember he was always counting down how long he had left in rehab. And I remember something he always said when he got back, having scored a lot of tries in the previous season for Mounties in the NSW Cup.
'I want to score three tries a game! Three tries a game!'
Even though he was coming back mid-season, he wanted to catch up on the amount of tries he scored the previous year!
During his rehab and during those late season games, the World Cup with PNG was always in his mind. He worked so hard to come back from the knee injury. I was so proud that he achieved his dream by playing in the World Cup.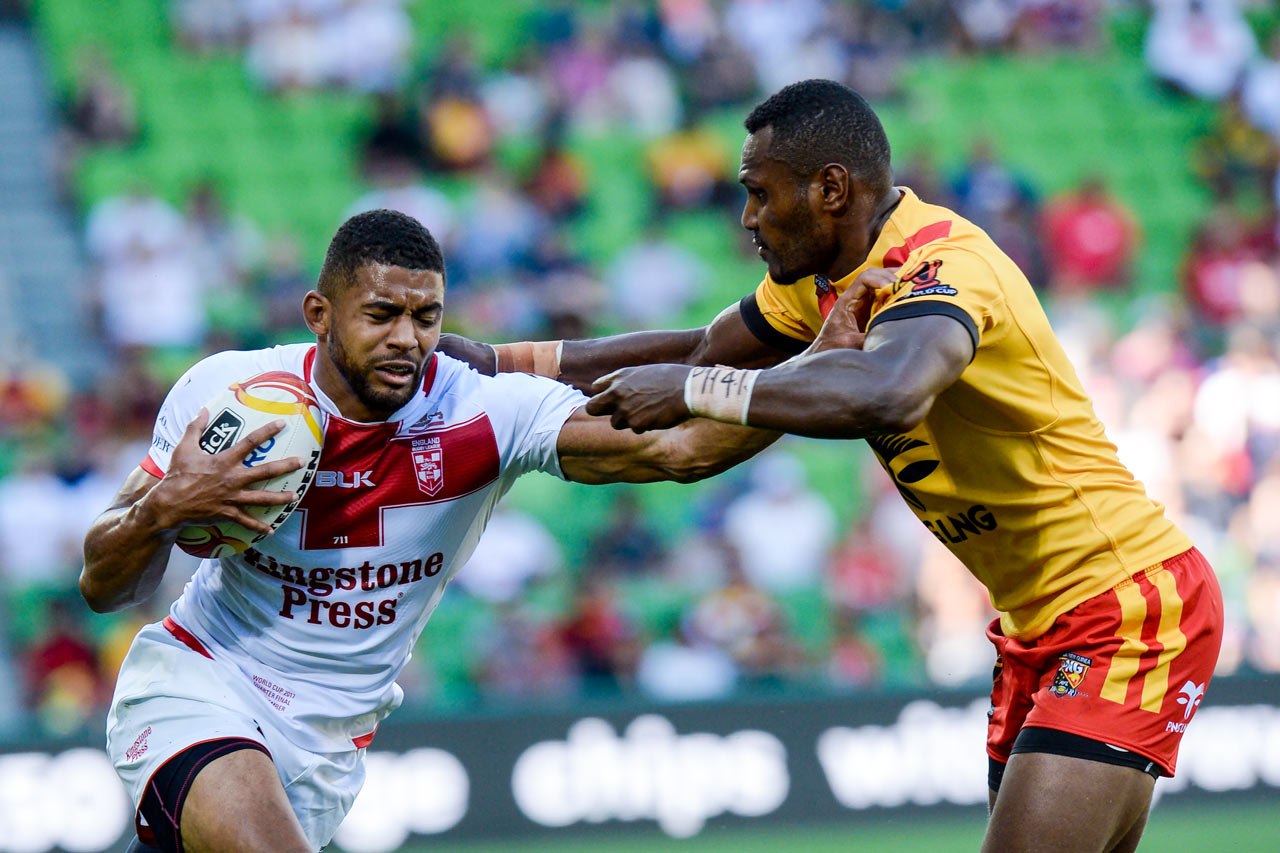 AN INCREDIBLE SACRIFICE FOR PNG
Before the World Cup began, Kato told me something extraordinary that said it all about his love of PNG.
The Dragons had offered him a contract to join them for 2018, which would have kept alive his dream of playing in the NRL. Yet he said no – because they wanted him to skip the World Cup to have a clean-up operation on his knee.
Kato's brother Ahulo told the story at his funeral, recalling how he urged Kato to take the deal.
Kato's response: 'Yes bro … but I want to play in front of my people. We don't know when the World Cup will come back to Papua New Guinea and this is my only chance'.
I know how much he wanted to play for PNG in the World Cup and that decision proved how important his country was to him. His dream was to play NRL. I saw him put in so much hard work to make that happen, but representing his country was deep within his heart.
'I want to score three tries a game! Three tries a game!'
When the World Cup squad was named, he gave me a call and asked, 'Are you in the team too?' He was so happy to be in that side, and so happy for me.
He always talked about it to me: 'Wait until you get to PNG! The fans will go mad!'
It's such a great place to be. They're crazy about their rugby league and about their country. It was exactly the way Kato described it to me. The passion was incredible and Kato loved that. He loved representing his people.
In PNG, the fans react to every little piece of play. When anyone scores, they're so happy. I remember seeing the big smile on Kato's face when he scored a try against Wales, at home, in front of his people, his family and friends. He was so happy. He was so proud. It was a wonderful moment – the one he had dreamed of.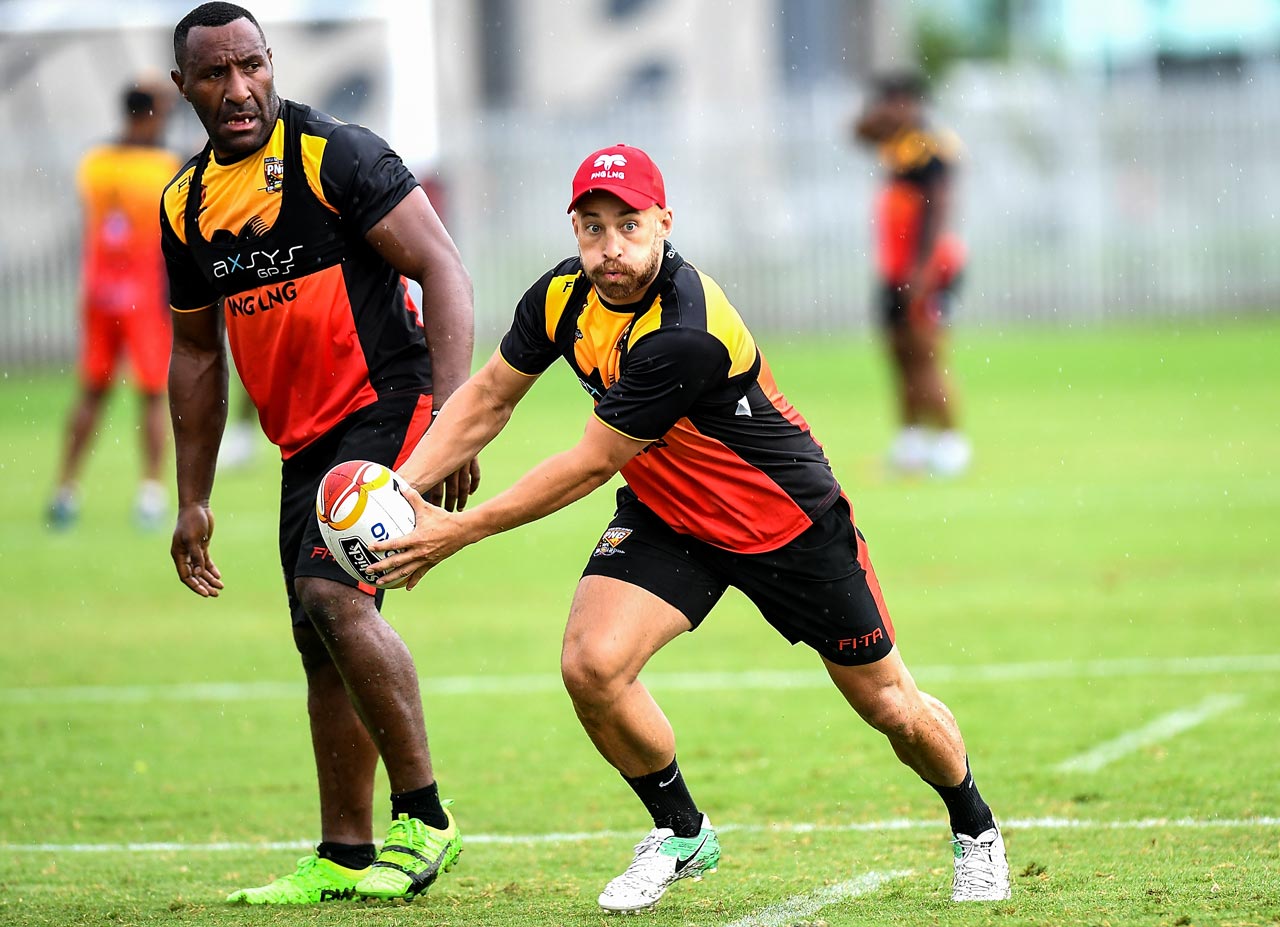 Kato had signed to play with Widnes Vikings in the Super League after the World Cup. Instead, the club joined us in mourning him. He left his mark on everyone he touched.
Though Kato did not get his chance to play in the NRL, I have no doubt that he would have made it given more time. He was big, powerful, fast. He had all the skills. The level he was at by the World Cup, you could have thrown him into NRL footy and he would have belonged.
I saw how hard he worked at Canberra and I wish that he could have made his NRL debut there. He was destined to play NRL at some stage.
Kato was a fine rugby league player and an even better man. He will never be forgotten.
More about: Canberra Raiders | Papua New Guinea | PNG Hunters | PNG Kumuls | Rugby League World Cup | St George Illawarra Dragons