Andrew Fifita was very emotional.
He phoned me 90 minutes before the announcement of Tonga's World Cup squad. He was torn. He had been picked to play for Australia, which he knew was a great honour, but his heart was telling him something else.
I told him to call Mal Meninga.
Mal deserves a lot of credit for the way he handled that situation. I'm not just saying that because I'm Tonga's coach. I just reckon a lot of people in his situation would have handled it differently.
Mal could obviously hear the anguish in Andrew's voice. I know how genuine it was when he called me. Mal made Andrew feel confident in the decision he was about to make.
The decisions of Andrew and Jason Taumalolo to represent Tonga at the World Cup have obviously attracted a lot of media attention over the last few weeks.
But there were others in the same boat. Sio Suia Taukeiaho was one of the guys who made his decision a few days out. And I took calls from David Fusitua and Manu Ma'u after Andrew had made his call. They were just as torn, albeit about representing the Kiwis.
To be honest, I hadn't counted on any of them playing for Tonga. The same thing happens before every Test, every tournament we play in. We have a list of players we would like to select but, over the years, the elite have chosen to play for the bigger countries.
It makes sense. We can't pay and the profile, the money and the team set-up – things like access to physios and masseuses – are much better with the Kangaroos and Kiwis.
But something really special has happened this time around.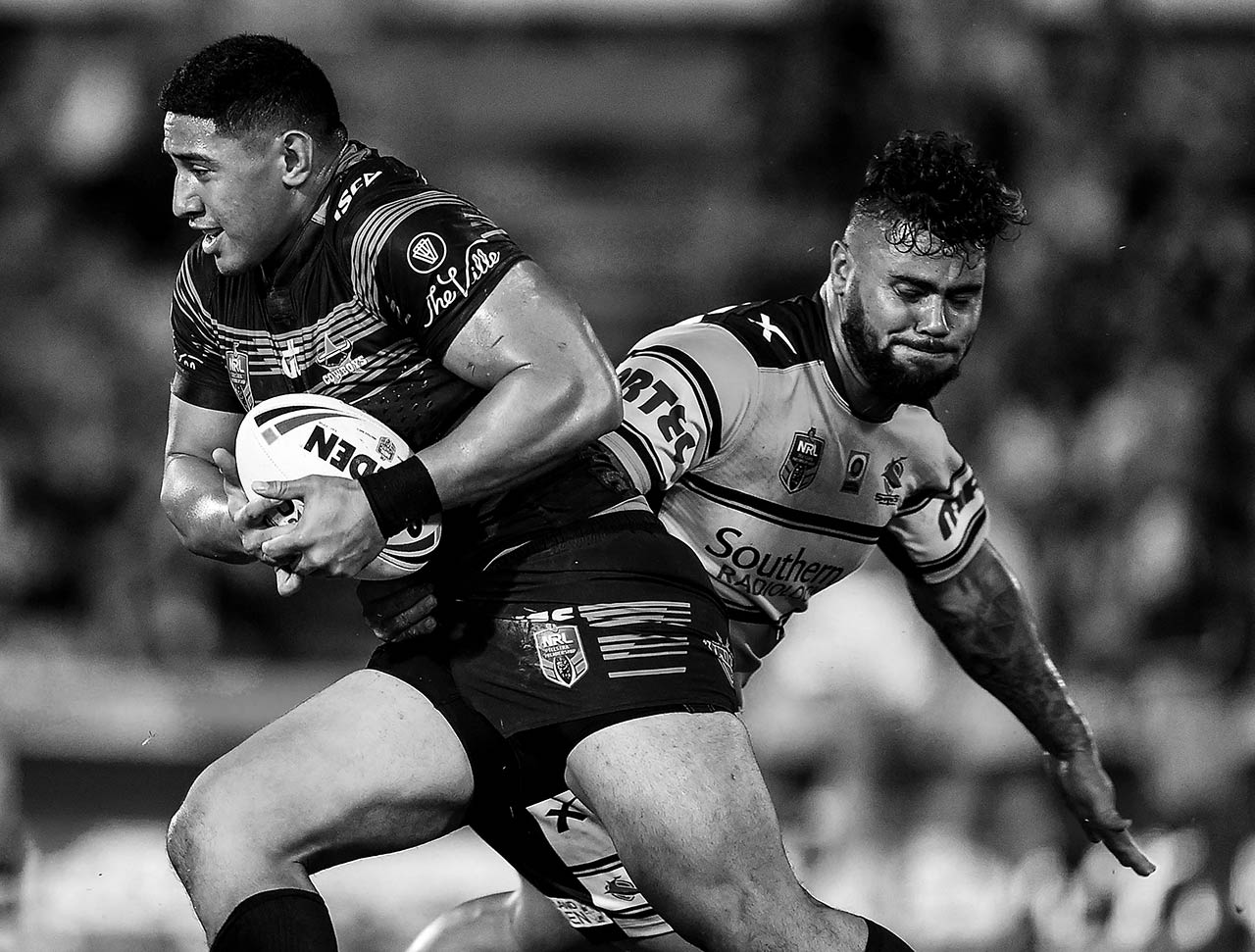 How a revolution Began
It started a few months ago. When guys like Michael Jennings, Solomone Kata, Will Hopoate and Koni Hurrell declared they would play for Tonga, it got some of the other boys thinking. The phone calls started going around from one to the other. 'Are you playing for Tonga?' It went from there.
I have known Jason for a long time. I coached him in the Cowboys under 20s in 2010-11.
Jason wasn't as emotional as some of the other guys when he made his decision. He's not very outspoken, but he's very intelligent. He called me a few days before the squad announcement. He'd made his mind up.
The conversation was brief. He'd just finished the Grand Final and he made it very clear what his thoughts were.
Jason has copped a lot of flak for his so-called lack of communication during this process. I don't buy that. From my point of view, if he was making calls on his international future during the NRL finals, he would have been doing the wrong thing by the Cowboys. His coach would've had every right to be filthy with him.
Jason's decision to play for Tonga had a big impact on Andrew and some of the Kiwi boys. He was completely bucking the trend. He was effectively telling everyone, 'It's OK to walk away from the money to follow your heart.'
Mal could obviously hear the anguish in Andrew's voice. I know how genuine it was when he called me. Mal made Andrew feel confident in the decision he was about to make.
Ask yourself this: how many times in your life have you heard of people turning their back on something in the vicinity of $50,000 for their heritage?
I've heard people say, 'Sure, but they're well paid.'
Consider this then. Most of their families left Tonga behind in search of a better life in New Zealand or Australia. They came over with nothing and worked in low-paying jobs to give their kids a shot.
So these players aren't just earning money for themselves now. They're supporting their broader families. The ones who gave up everything so they could have a better life.
That kind of money goes a bloody long way.
The decision they've made to walk away from this is, in my opinion, incredibly rare and brave.
They should be applauded, not criticised.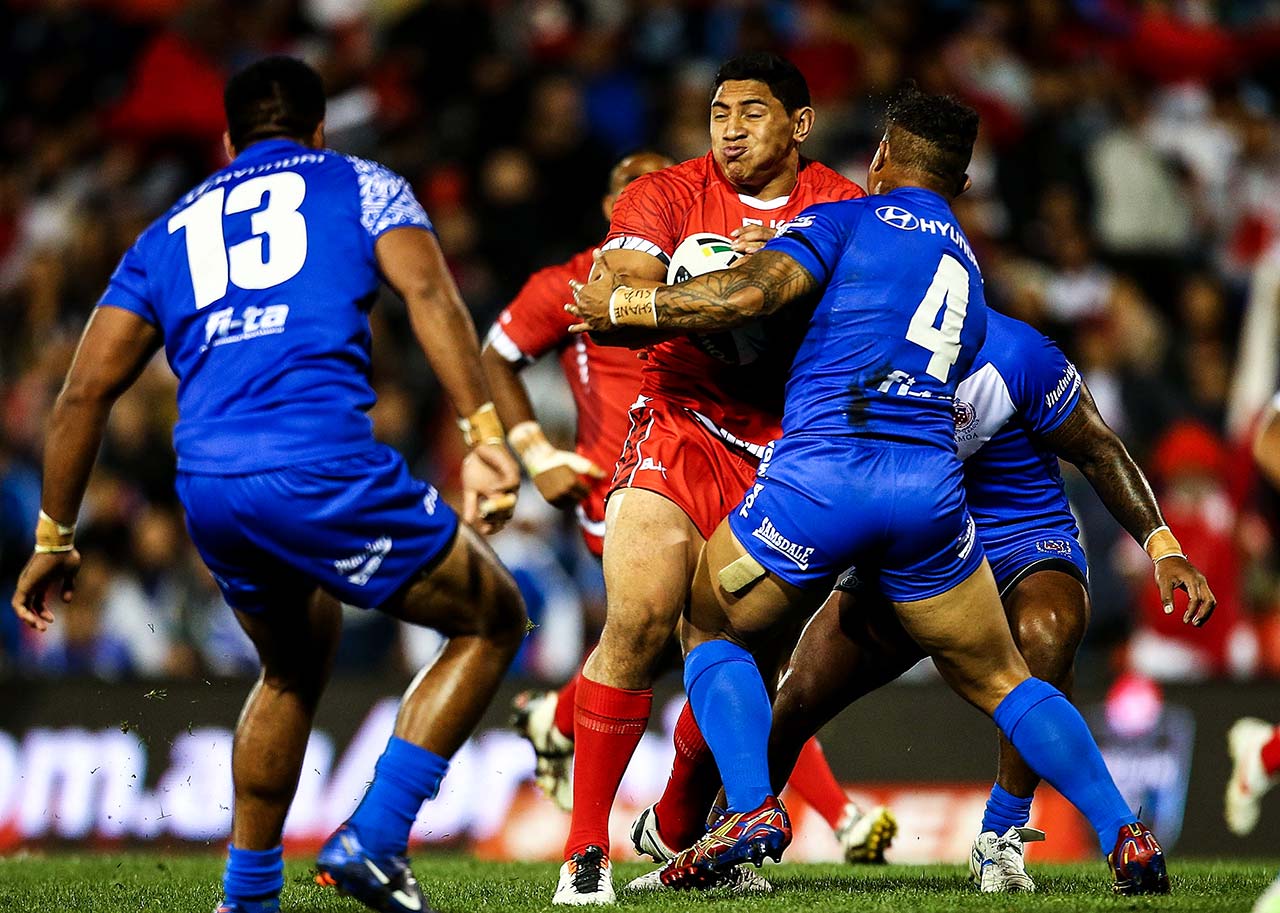 No diSrespect
I've been disappointed with some of the discussion from Australia and New Zealand about Andrew and Jason supposedly disrespecting the Kangaroos and Kiwis jersey.
I've been involved with Tonga for four years and head coach since 2014. Every single game we play for Tonga – whether it's a mid-season Test or an end-of-year Test – we have to wait and see who has been selected by Australia and New Zealand before we pick our squad.
Even though guys have told us they really want to represent Tonga, they usually go the other way once they're selected by the big nations. Again, we understand it. We're very accustomed to it. There are usually three or four late call-ups for us.
It happened in May this year. Andrew was selected to play for Tonga and was coming into camp with us on the Monday. The Kangaroos got an injury and he was called up to play for Australia.
He rang me and told me his reasons for pulling out and he did so with my blessing. Losing someone like him is always a blow to your team. You know the lift players of that calibre give their teammates when they're in the Tongan squad. Every one of our players and support staff understand and support those players when it goes the other way.
It has surprised me how little consideration seems to have gone into the reverse situation.
Ask yourself this: how many times in your life have you heard of people turning their back on something in the vicinity of $50,000 for their heritage?
It's also worth remembering that all the players in our World Cup squad bar one played for Tonga before representing anyone else. They're coming back to a team they represented in the first place and had a passion for. The experience of playing for Tonga is something they wanted to do again.
Manu Vatuvei was extremely emotional before the May Test. He's the only member of our squad who had played for another country without playing for Tonga first at a senior level.
He told me his parents were happy when he was picked for New Zealand. But when he represented Tonga, they were completely overwhelmed emotionally.
He was playing for their heritage.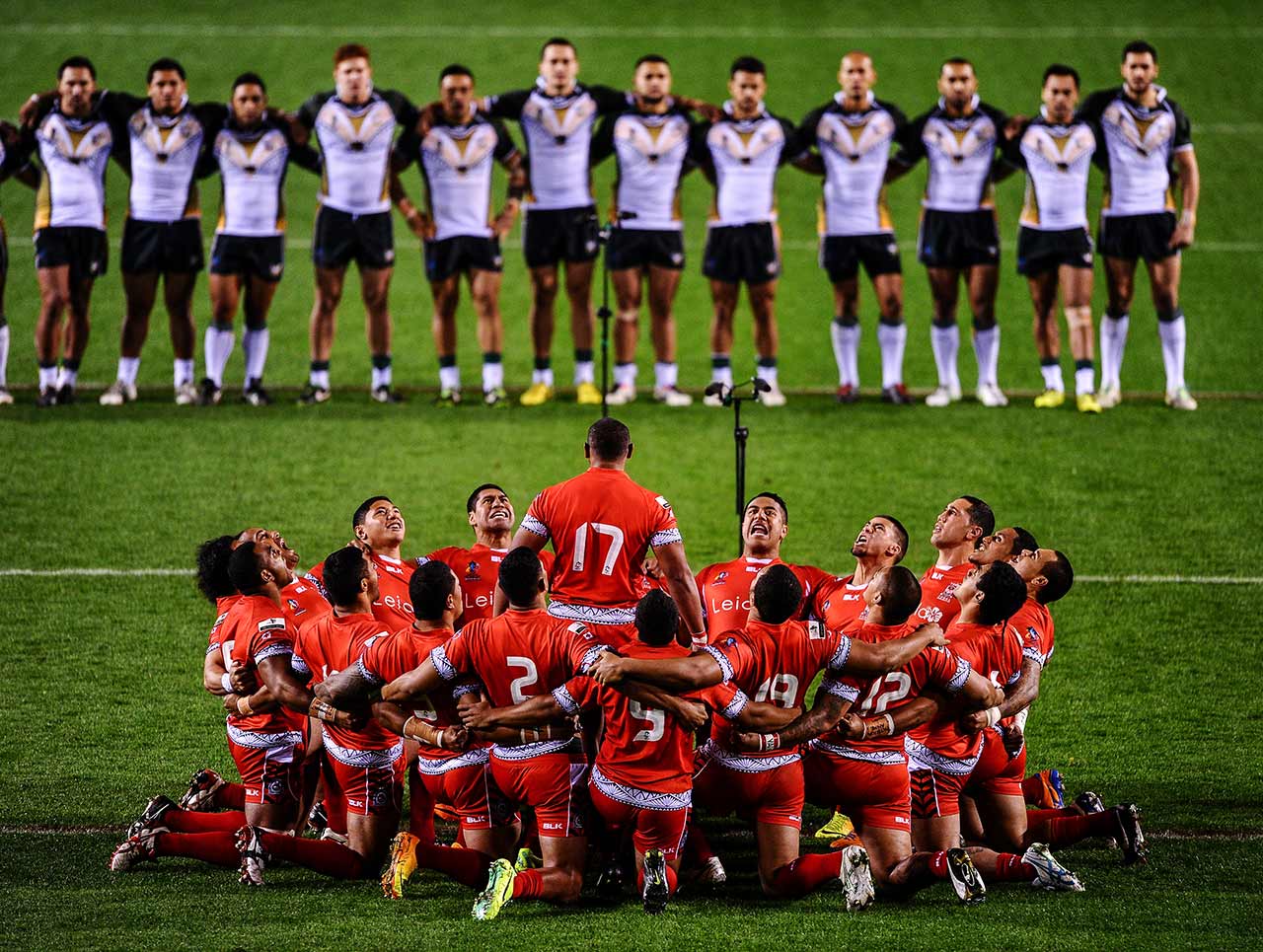 Hymns & the sipi tau
I've received calls and texts from people I've never met telling me how excited they are about the national team coming to Tonga. That only happens once every four years.
There are kids in Tonga who have only ever seen these players on TV. There's as much excitement about Will, Michael, Manu and Dave as there is about Jason and Andrew. They're household names in Tonga and have an even higher profile there than they do in Australia and New Zealand comparatively.
The Sipi Tau is a big, big part of all our camps. It changes slightly from group to group. I leave the players to choose who will be leading it.
We do a lot of cultural learning in camp. The players have grown up with the hymns. They've heard their families sing it. Most of them are familiar with it. Some are learning it as part of their culture when they come into camp.
There are times in camp when the players sit down together and sing those hymns. Sometimes it happens on the bus. It actually happened that way on Friday. I was up the front of the bus and the hymn started in the back and made it's way through the whole team. They tend to sing at different times during the camp. But I let the leaders of the team decide that.
Just because we have named some high-profile players, it doesn't mean we will have automatic success. We have a lot of hard work ahead of us. That starts in camp this week.
We're in the toughest pool in the comp. Scotland showed what they can do in the Four Nations. Samoa have snuck under the radar because we seem to have attracted a lot of the media attention, but they have selected an extremely strong side. It's a traditional rivalry and a fiercely competitive game.
Then we play New Zealand in New Zealand. There will be a lot of emotion in that game.
Players from both teams have made a statement and a commitment. They will really want to make sure they play well to show their decision was the right one. New Zealand will be feeling the same way as our guys. It will be a great game of footy.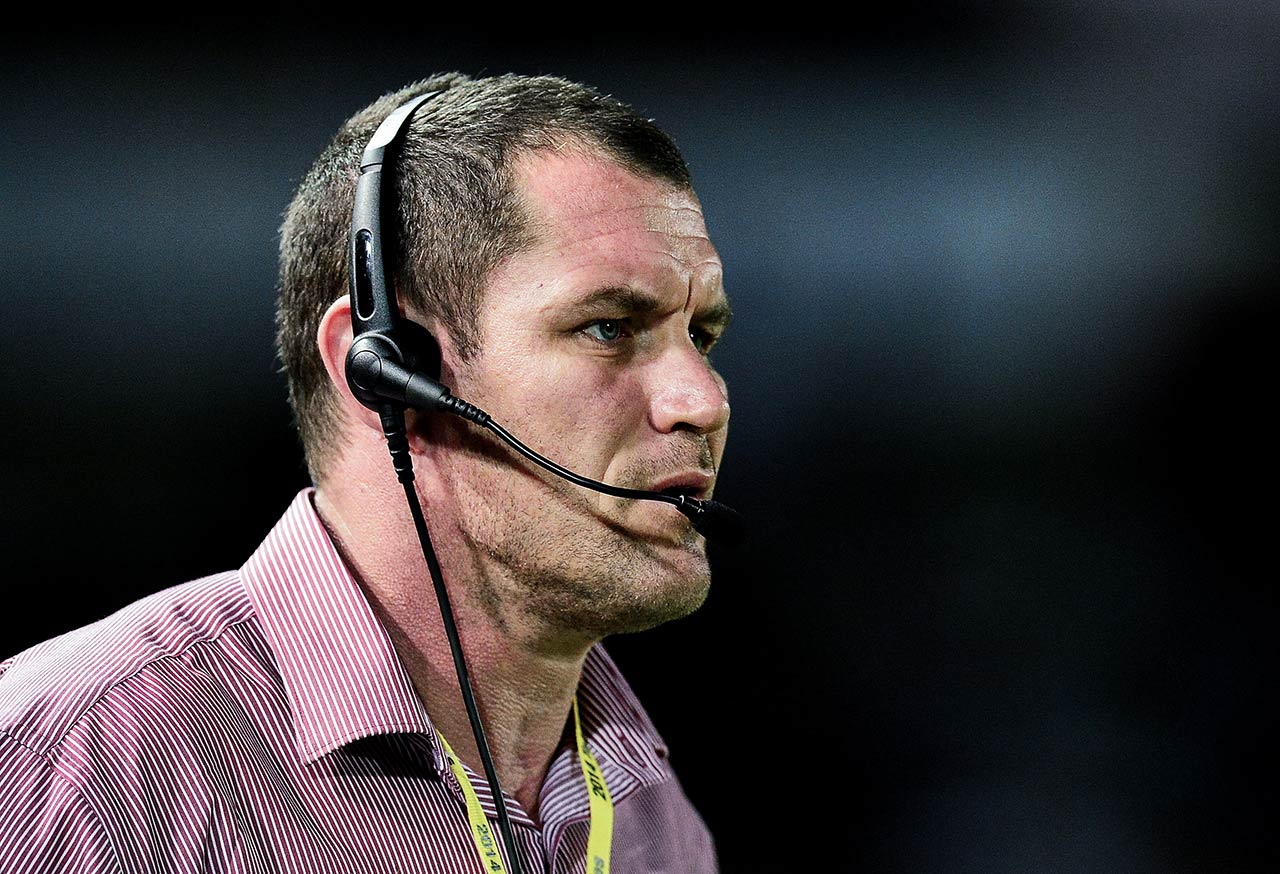 Tonga is goIng crazy
A few of us arrived into Nuku'alofa at about 3am on Thursday.
I reckon there were about 3,000 people waiting for us. Folks were cheering and holding up banners with the players' names. One of the local teams performed the Sipi Tau for us.
It was really overwhelming.
Everywhere we've gone so far there are people following the team bus. They're on top of cars and hanging off the back of utes with the speakers blaring and huge smiles on their faces.
This weekend, we'll attend a community event where people from the different villages will make floats that represent their family links to the players in the team.
It's an incredibly special time and unlike anything we experience in rugby league in Australia or New Zealand.
More about: Andrew Fifita | International rugby league | Jason Taumalolo | Kangaroos | Rugby League World Cup | Tonga