The story that changed my life
It feels strange to be telling this story here. I only found out about it a few weeks ago and I haven't had a chance to ask my Dad about it yet. But I'll give it a go.
My Dad was in the Army. I was born in Palmerston North but we moved with Dad's job when I was little to Burnham Camp, just south of Christchurch. Burnham is the biggest army base on the South Island and Dad held a pretty decent rank. He was a sergeant.
I remember tagging along with him to the barracks. All the young soldiers would line up outside their living quarters and Dad would go inside to inspect them. If they weren't good enough, he told them to go back in and do it again. If they were, they got the green light.
It was a small, tight-knit community. Pretty much everyone who lived in Burnham either worked directly for the New Zealand Defence Force or worked for a business that supplied to them. It's where I started playing rugby league and all the kids in my team had military parents.
Here's where the story – the story I thought I knew – changed a few weeks ago.
I wasn't aware of any definitive reason why Mum and Dad decided to move to Brisbane when I was 10 and Jayden was eight. I thought they were just generally looking for a better life.
But I was at a barbecue at my Nan's place in Christchurch two weeks ago and I ended up talking to Dad's best mate, Duane Peterson. He told me a story that completely blew me away.
Dad was apparently offered a promotion, in terms of rank and pay, as well as a transfer to Waiouru Military Camp on the North Island. He loved the army life and, to that point, it had been his intention to devote his entire career to it.
I was starting to show a bit of promise as a rugby league player and Dad knew the opportunities and pathways for a young bloke coming through the ranks were much better in Brisbane than they were in New Zealand. There were only about five or six teams in my age group around Christchurch. Brisbane had lots more.
So Mum and Dad had a talk about it and, instead of taking the promotion, they took a punt on Jayden and me and moved to Brisbane. Dad loved the army, but he loved us much more. He found work in security at the airport and Mum worked with the police. It was a huge sacrifice and they did it for us, for our footy.
Dad works on Manus Island these days but he's back in Australia at the moment. I intend to ask him more about this when I see him in the next week or two.
To this day, he's never said anything to me about this. I still get quite emotional thinking about it.
When his mate told me, I had a feeling in my stomach. You know what it's like. It's a feeling of overwhelming love and gratitude.
There aren't really words for it. It's just something you feel and I'm very grateful for it.
I hope he feels like the gamble was worth it.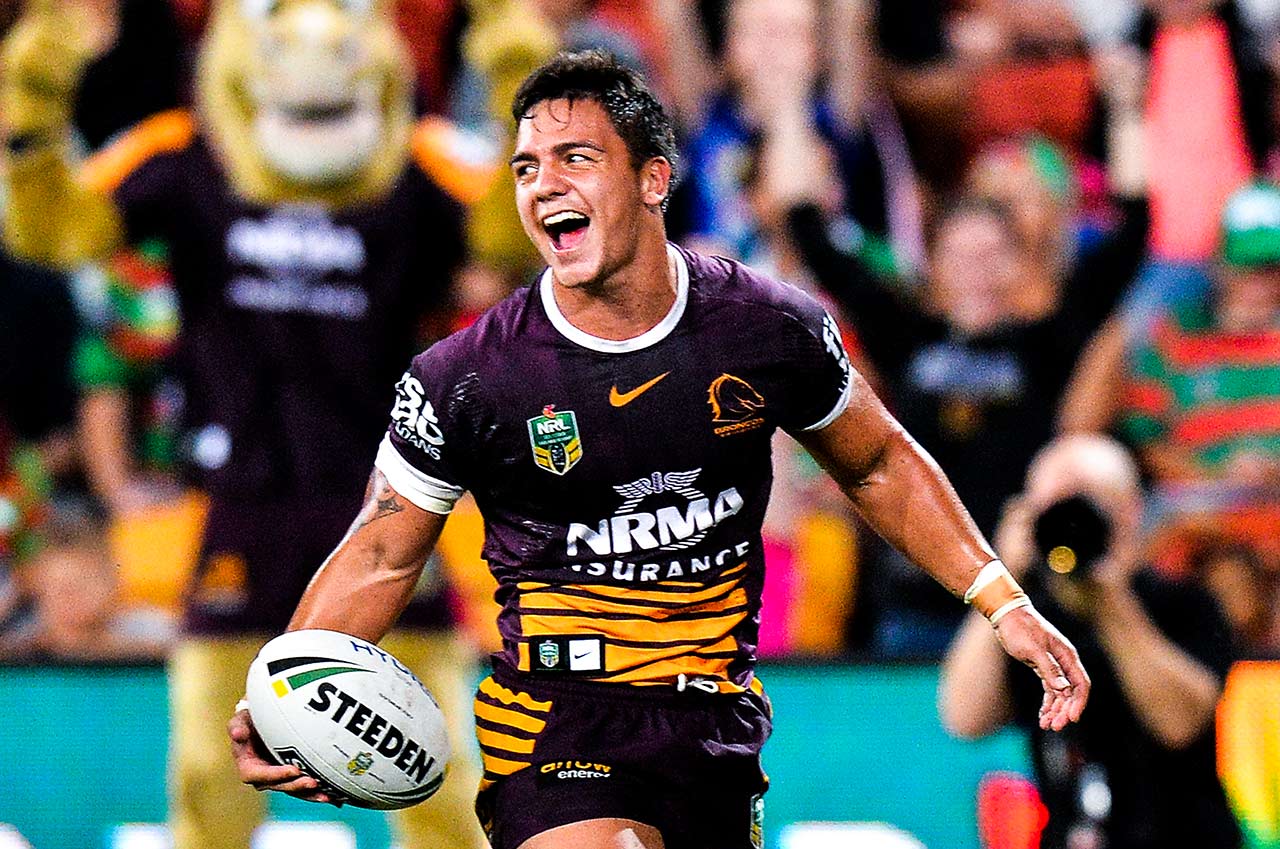 TWO BROTHERS, TWO DIFFERENT COUNTRIES
The move was a bit of a shock. We settled down in Bracken Ridge and I attended Norris Road State School, but I missed my mates and the close community back home for quite a while.
Even though I've lived in Australia for most of my life, I've always felt Kiwi. I'm a die-hard New Zealand fan across all sports.
Unlike most Kiwis who grew up wanting to be an All Black, I dreamed of pulling on the black-and-white jersey in rugby league.
Jayden was different. He was a few years younger than me when we made the move so his memories and connections to New Zealand weren't as strong as mine. He also bloomed a bit later than me in terms of his league and learned everything about the game in Brisbane.
When I had to make the call between representing Australia and New Zealand, it was a no-brainer. Playing for New Zealand is the pinnacle for me. Making my Test debut for the Kiwis in England in 2015 was one of the most special moments of my career.
There aren't really words for it. It's just something you feel and I'm very grateful for it. I hope he feels like the gamble was worth it.
I'm not embarrassed to say that I shed a few tears after the game with Mum and Dad, who had flown over to watch me.
But Jayden chose Australia. He has played for the Junior Kangaroos and the Queensland under 20s. He reasoned that Australia had taught him everything about rugby league. It was where he developed as a junior and made his career as a professional.
In recognition of that, he felt he should wear the green-and-gold. It made perfect sense to me.
Before he made the decision, he went to my parents to explain the reasons behind his decision and to seek their blessing. They supported his move 100 percent, just as they had with me.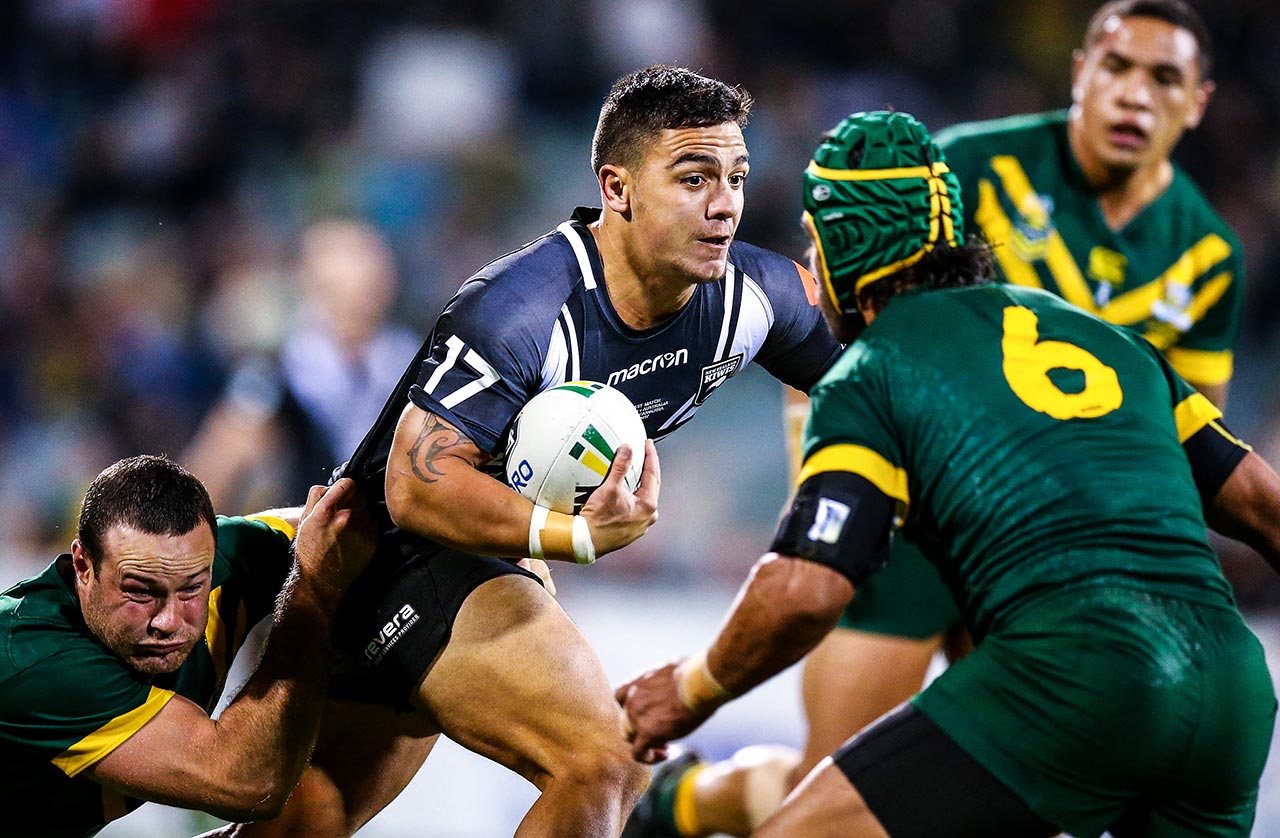 TONGA & THE ROAD AHEAD
The emotion of international rugby league is different to what you experience at club level. You've probably noticed that yourself if you've watched a few games at this World Cup. The anthem, the haka, the knowledge you're representing so many people.
It's very different. We all feel that.
The Tonga game last weekend was huge on a few levels.
There was obviously lots of talk leading into it about Jason Taumalolo and the other New Zealand players who defected to Tonga. We addressed the issue very early in our camp. We said, 'This is our squad right here and let's not get caught up in who is here and who isn't.' And that was that. We left it there.
I can't speak for everyone but, personally, I had no issue with Jase's decision. I texted him after he made the call to represent Tonga and wished him all the best. He is very proud of his Tongan heritage. I don't think you can hold that against someone.
Never in my life have I experienced a crowd like the one at Waikato Stadium on the weekend.
It was so passionate and loud. There were times out there where I couldn't hear my own players and they couldn't hear me. I haven't played in a game like that before.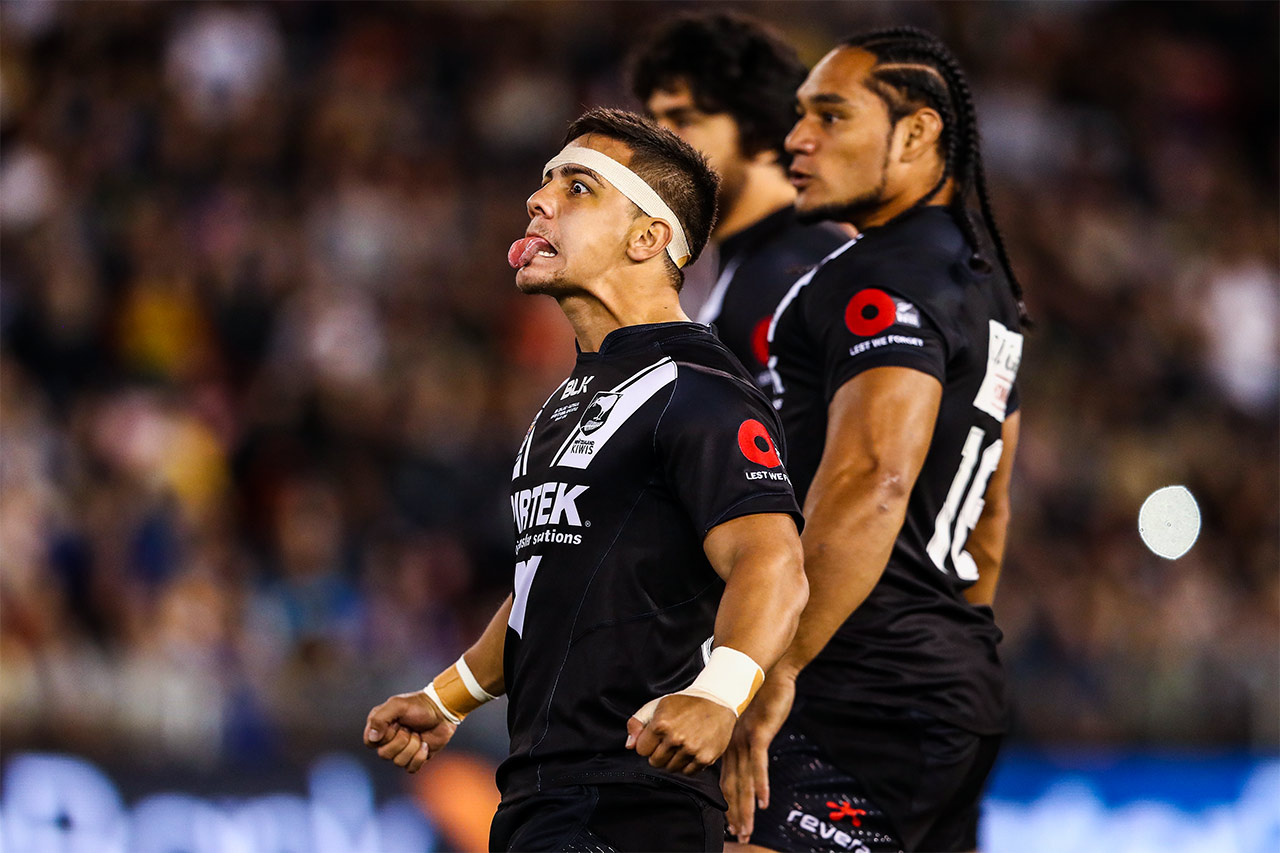 Before the game and in all the stoppages they were playing Maori songs – or Waiata, as we call them – and Tongan songs.
Everyone was singing. It felt like you were at a concert during the warm-ups. I sung along to a few of the old songs myself while I was going through my stretches!
There was so much passion in our haka. I was standing at the front and the atmosphere made it more intense. Then JT led the Sipi Tau and that sent the crowd even crazier.
It was a tough game. Did the stuff about the defections fire the players up more? Obviously I can't speak for Tonga but, honestly, I don't think so. I know for us it was just another game. Games between these two proud countries are always played hard. This one was no different.
Despite the result, our mindsets haven't changed. It's just a different pathway now. I still think we have a team that can go all the way at this tournament. We've got the talent, the dedication and the belief.
Given what I know now about the sacrifices Dad made for me to play rugby league all those years ago, a New Zealand World Cup victory would be about as good a present as I could imagine giving him.
More about: International rugby league | Kodi Nikorima | Military | New Zealand | Rugby League World Cup