Keiton Page - Contributor
When Cox guarded Embiid
I'll never forget the night Mason Cox guarded Joel Embiid.
The Kansas game is always huge for Oklahoma State. There's a lot of history between the two colleges and OSU has had some success over the Jayhawks in the last five to ten years. The hype during game week is just massive. The whole university mobilises when Kansas are in town.
The game in 2014 was no different. The Gallagher-Iba Arena was packed.
I don't remember the exact circumstances as to why Travis Ford, our coach at the time, subbed Mason on when he did. The likelihood of a walk-on getting minutes in anything other than senior night is generally quite low. Occasionally, maybe, they'll get in a game early in the season for the last two minutes against a lower-level team. But this was a conference game, in the Big 12, against one of the best teams in the country and, in Joel's case, one of the best players in college sports.
Nobody would've expected Mason Cox to be subbed into that game. It was absolutely unheard of.
When Mason went on, he got two stops in a row against Joel. Our bench was going crazy. When he subbed out, the guys were high-fiving and hugging him. Mason didn't care that he was guarding Joel Embiid. He had prepared himself for the moment. He went in and overachieved, like he always did.
OSU won that game 72-65, but Kansas went on to win the Big 12. Three months later, Joel was drafted third over all in the NBA draft by the Philadelphia 76ers. His Kansas teammate, Andrew Wiggins, went first over all. That's how big a program Kansas is.
To me, it demonstrated what made Mason so unique. He always expected to play. A lot of walk-ons come in with the mentality that they're just happy to help out the team at practice. Not Mason. He came in every day with the attitude that he was going to earn minutes. And when he went in, he expected to be competitive immediately.
The Kansas game is just one example and it stands out in my mind because it was such a big stage. But Mason had played in a number of Big 12 games by the end of his time at OSU, particularly in his last year here. It was a crazy journey.
Little did we know, it was just the beginning for him.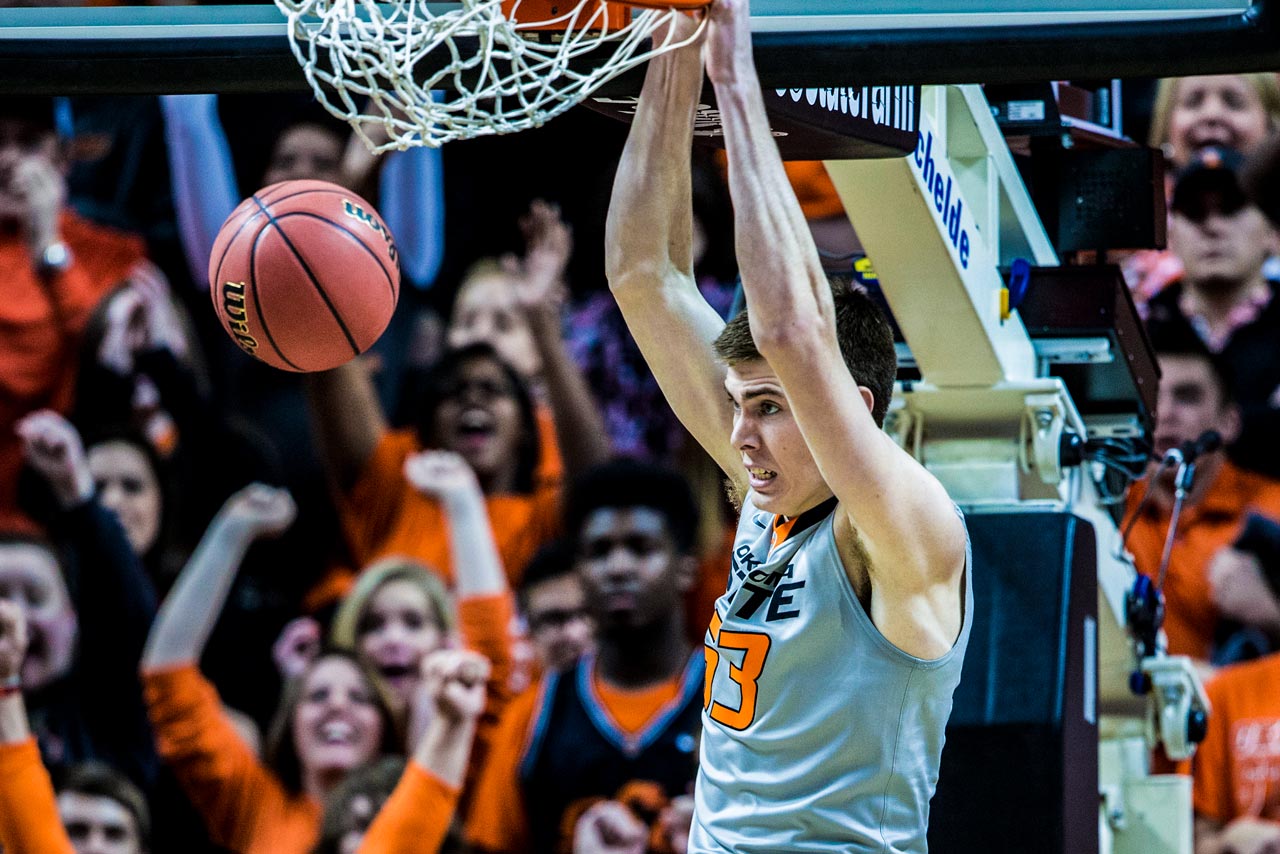 THE ULTIMATE WALK-ON
I'm OSU's director of player development these days, but back then I was a player and a graduate assistant on the coaching staff. I actually knew Mason's brother, Nolan, before I knew Mason. Nolan was also a walk-on and our playing careers overlapped. Mason was on the practice squad in my final year and part of the men's program in my first year as a GA.
What Mason achieved at OSU is extremely rare on a number of fronts.
As I mentioned earlier, it's unusual for a walk-on – that's what we call an athlete who wasn't recruited by the university or offered a scholarship, but is ostensibly there to study – to play in big games. What makes Mason's case more remarkable is the calibre of the squad he was part of.
We had Marcus Smart, who is playing unbelievably for the Celtics. We had Markel Brown, who has played with the Nets and the Rockets. We had Le'Bryan Nash, who has had looks at the NBA and is enjoying a successful overseas career. There were other great players from that era, too, but that gives you an idea about how strong this team was. The Big 12 is arguably the best basketball conference of the Power Five and OSU has one of the proudest traditions and most successful programs of all the colleges.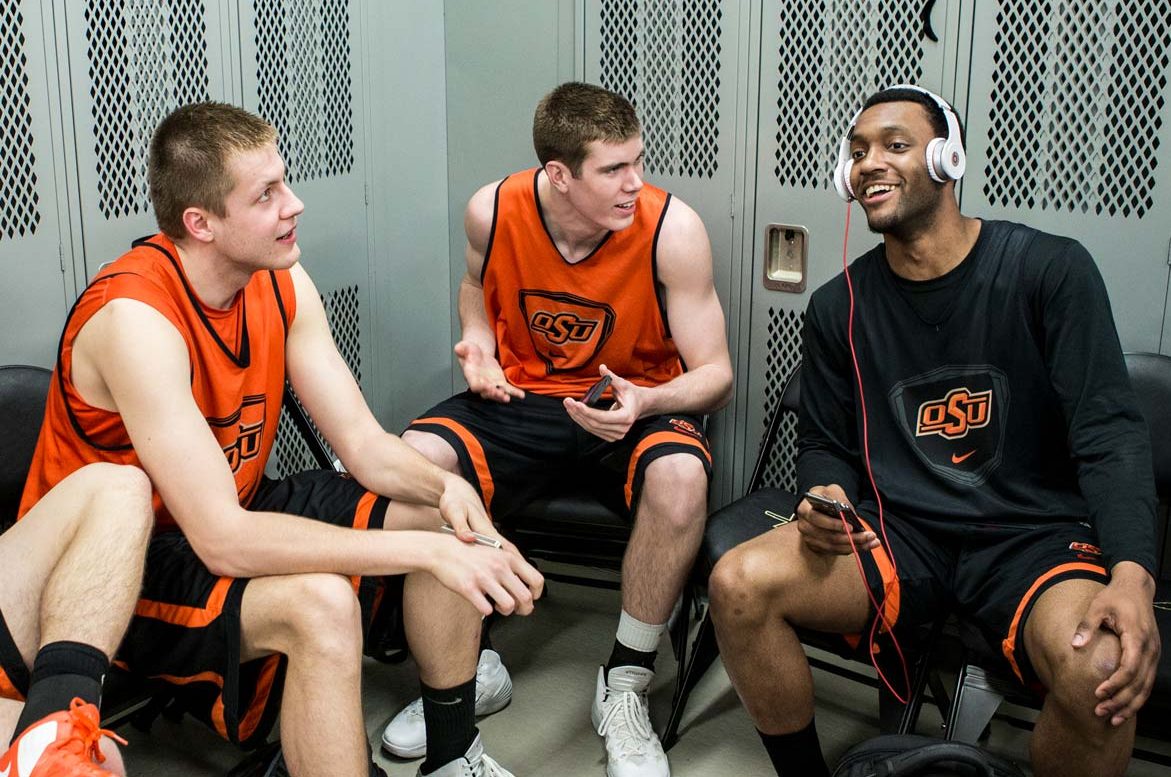 Another thing to consider with Mason was his academic commitments.
He was studying an engineering degree and that meant he was spending double the amount of hours in the classroom than his teammates, working on projects and exams and stuff. He had to balance that with his basketball workload, which was significant. All his teammates – from Marcus all the way through the roster – had incredible respect for his work ethic.
Mason's intelligence helped him a lot in the basketball program.
I was young on the coaching staff and at team meetings we'd talk quite often about how gifted he was. To be that smart in the classroom and that smart on the court was really something. He had no trouble picking up our offenses and defenses, our schemes and our playbook. He was on our scout team. It didn't matter if we asked him to run the five, the four, the three … Mason just got it.
He was a big asset in the years we had him.
I'm not sure how well his story has been told in Australia, but Mason actually started out with our women's team. They have a practice squad where they get five guys, just regular students on campus, to come and practice against the women's team. Mason was one of those guys.
I was a player with the men's team at the time. We would see Mason regularly. We have our main practice floor, our arena practice floor, and we have another gym that's located in the back of Gallagher-Iba. They're only 20 yards apart and the men and the women alternate between the two gyms through the week. We'd see each other every day.
We'd watch this 6'10 guy in there playing with the women's team and he looked pretty good. It got to a point where we thought, 'Wow, he might be useful to us on the men's team.' He put some feelers in with the coaches, and they reached out to him. There was an understanding that we'd benefit from Mason being on our squad. So he joined the men's program when he was done with the women's team.
When Mason went on, he got two stops in a row against Joel Embiid. Our bench was going crazy.
The guys loved him. He was a big-time competitor. And he brought a lot of energy with him.
He never knew when his opportunity for game time would come. That's the life of a walk-on. He might've gone five games straight without getting on the court and you could understand if some guys reacted negatively in those circumstances. But Mason's attitude never changed. He was one of those guys who was always picking his teammates up. If guys didn't know something, he'd be the first one to lend a hand and help them out.
He was the ultimate teammate. He was the ultimate walk-on.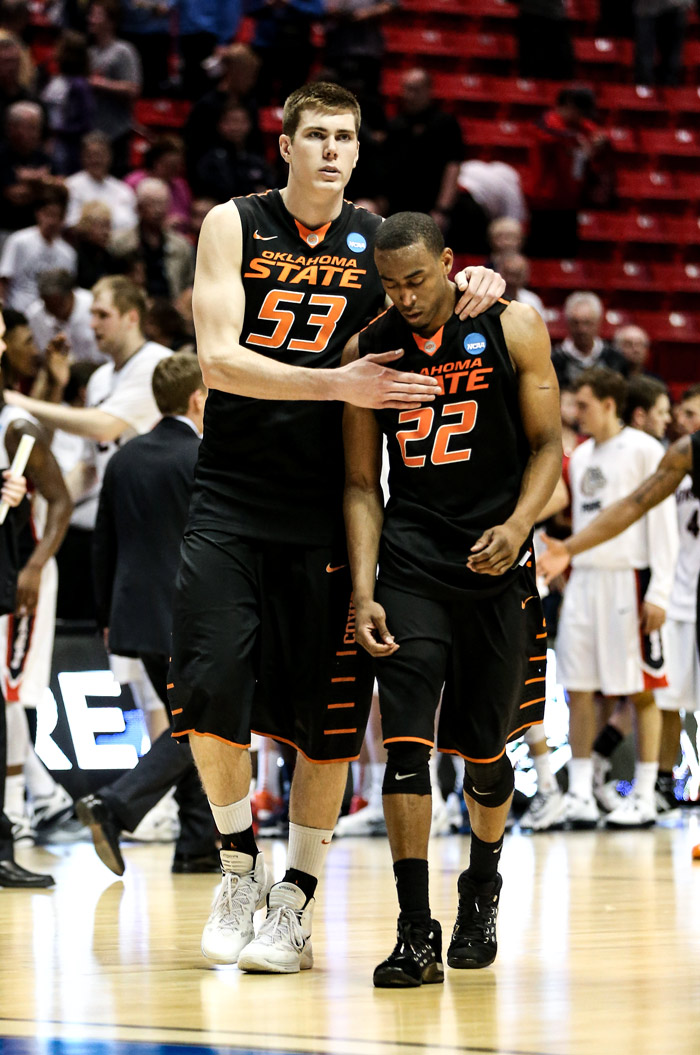 More about: College basketball | Collingwood | Grand Final | Joel Embiid | Mason Cox | MCG