'You're too skinny.' I got that a lot.
My immediate response, although not aloud, was 'I'll show you'. I didn't perceive it as criticism. I turned it into motivation.
Skinny legs, no calves – that's just how I'm built. My sister, Tanya, is the same, so that's just how we were supposed to be.
I wouldn't have it any other way. I believe my build has contributed to the type of player I am, my style of play and my advantage – being a quicker defender, a more on-the-ground player than an aerial player. So there's a reason I'm built this way.  
Getting intercepts has probably always been my thing. But, playing in bigger leagues against stronger players, you have to be more tactical in creating set-ups, structures and using different combinations. It's about the intercepts, but not only that.
Since I've been in a more professional environment at Sunshine Coast Lightning, I've increased my physical strength and overall condition, which has improved my game a lot. Back home in South Africa, strength and conditioning was accessible but not emphasised.
In contrast, my S&C experience at the Sunny Coast was on a different level.
From an early age, I learnt from my mum and dad's example: they've always tried to see the bright side, the silver lining. I also live by their philosophy that nothing beats hard work.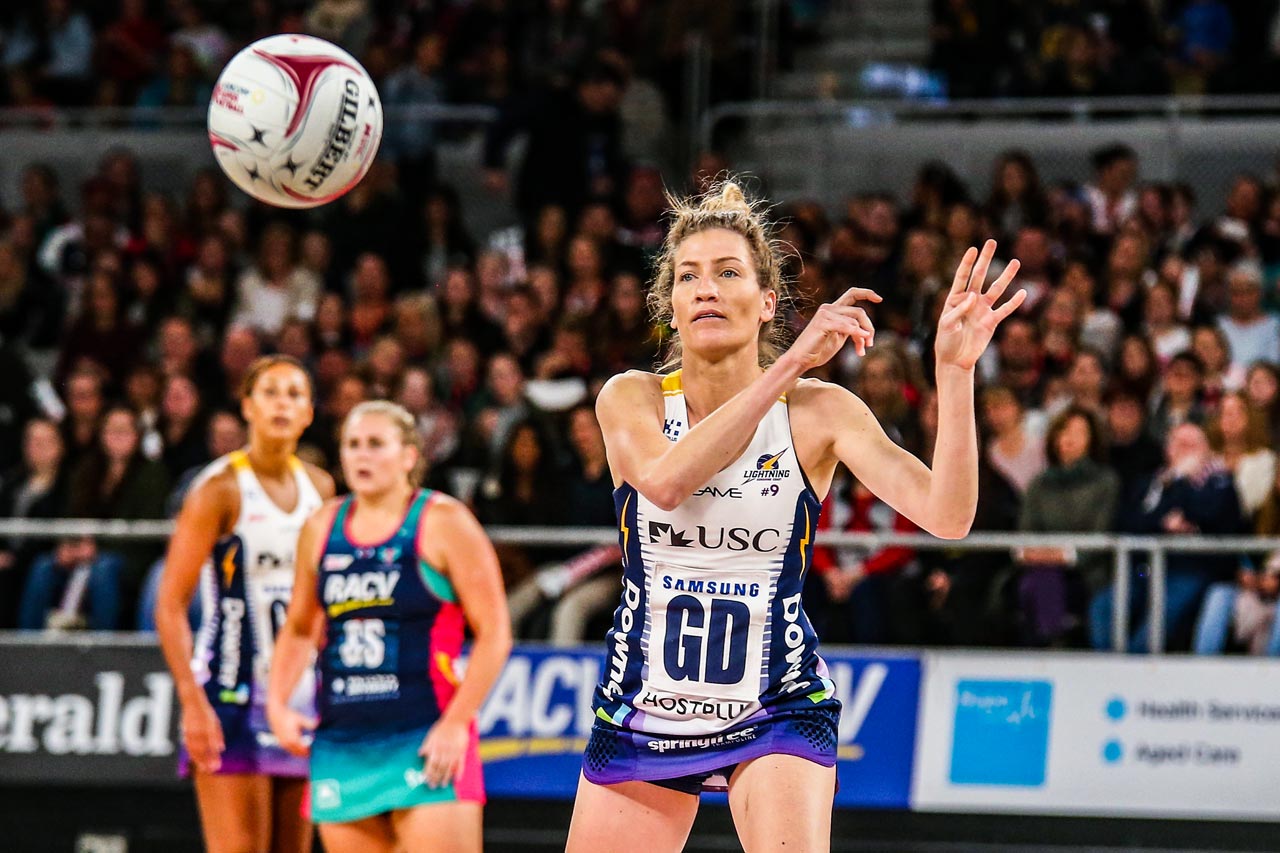 Dream that drove me
From Bloemfontein to MVP in the first Suncorp Super Netball grand final.
When you say it like that it sounds bizarre. People don't even know where Bloemfontein is! It's a small city in central South Africa, quite rural compared to Cape Town, Johannesburg and Pretoria.
But I'll go back to the very start.
I lived nearly my whole life in Pretoria. I wasn't a scholar at a large premier school, which made it hard to be recognised for state teams. There was kind of this stigma that if you weren't in a large premier school you're not going to make the state or national teams. And I didn't.
This motivated me because I knew I was good enough to be in a team. But I didn't pass even the first round of selections. People would come to me and say, 'We can't believe it, why didn't you make it?'
Then Burta De Kock, head coach at University of the Free State, saw me at a local tournament and asked if I wanted to study in Bloemfontein and try out for the University team.
Burta saw something. I'm not sure what. I'm going to phone and ask! Maybe she just saw a 'go-getter'. Usually, it's the girls in the rep teams or state teams who get invitations or bursaries to study at the big universities. I hadn't, but Burta believed in me and I'm really thankful for that.
Going to Bloemfontein was a massive opportunity and a massive leap of faith. It was a good time to go. The Protea players were all playing for the University of Pretoria and University of the Free State and a lot of their senior players had finished. This opened opportunities in the starting line and to fill big shoes from the outset.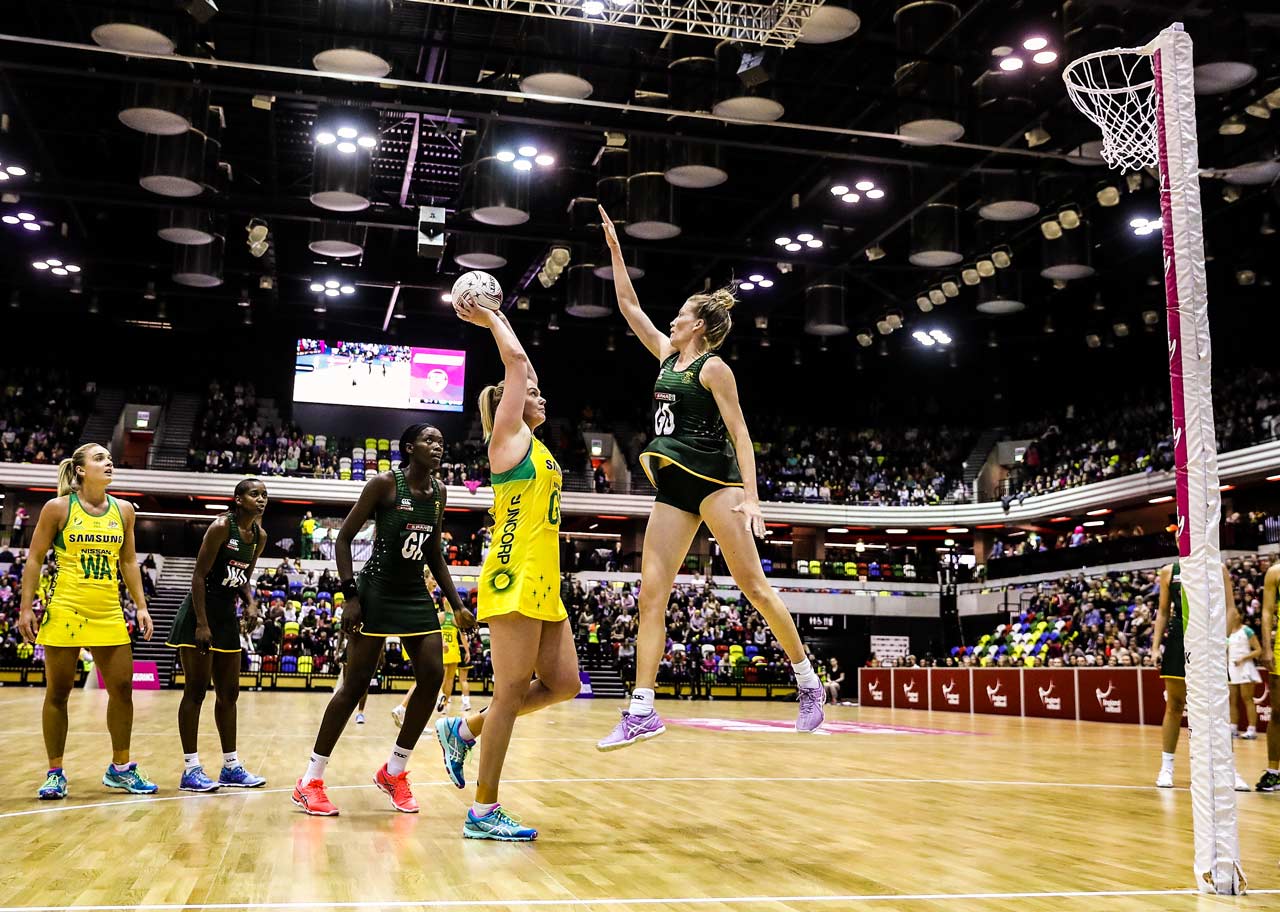 I studied dietetics there, had the time of my life, and it kind of all happened the way it should. Netball isn't professional in South Africa and this allowed me to have a balance between sport and uni life. It was a good time.
The next year when I started working, I used to get up at 4.30am to be at training by 5am. I'd clock in at my job at 7am, get back from work and go straight to training again.
That's just the life of a netball player in South Africa. That's why, at say, 30, people stop playing – they need to work and look after their families. Players looking to extend their career seek opportunities abroad.
When Irene Van Dyk and Leana de Bruin moved to New Zealand, I didn't see it as them leaving South Africa, I just saw South Africans playing in an overseas league, and that's really where it all started for me, as well.
I remember, as a young girl, imagining I was going to play overseas one day. Now, when I think back, it's 'How are you going to do that? What an impossible thought!'. But, having that dream fired the drive in me, and probably is the reason I'm where I am today.
World's best coach
The 2015 World Cup in Sydney was my big break. Norma Plummer had a huge role in that.
Our previous national team coach Elize Kotzé did a wonderful job, but then Norma came along and took the Proteas to the next level.
The first time she came to coach us, we were all starstruck. We didn't say a word! I think she thought, 'Oh my word, these people are weird'.

It was just out of respect for her. We almost couldn't believe we had the world's best coaching us. We stood in awe and wanted to make the best of the opportunity. As the years have gone on, everyone's got more comfortable and relationships have grown stronger.
When Irene Van Dyk and Leana de Bruin moved to New Zealand, I didn't see it as them leaving, I just saw South Africans playing overseas, and that's where it all started for me.
Norma's a phenomenal woman. She makes you believe in yourself. And her knowledge of netball is out of this world: very practical and specific with the types of training or the things she wants us to achieve. She has a great combination with our assistant coach, Nicole Cusack, who's a lot more laidback.
Norma creates an environment. She gives you so much confidence in yourself and she installs the belief that we can compete against the best.
When she took over, we'd normally lose by 30-odd goals against the top countries. Now, we've beaten England and recently came close to beating New Zealand. Slowly but surely we believed we can compete with the best, and everybody is on board.
We finished fifth at the 2015 World Cup. That's when I got the opportunity to play for Bath in the UK Superleague. That was another big part of my journey.
In 2016, when the Proteas were in Melbourne for the Quad Series, I got a Facebook message from Noeline Taurua. She later phoned and tried to convince me to join the inaugural Lightning team. It was a long conversation but I didn't say much because I was like, 'When I got your message I was already convinced, I was already there!'.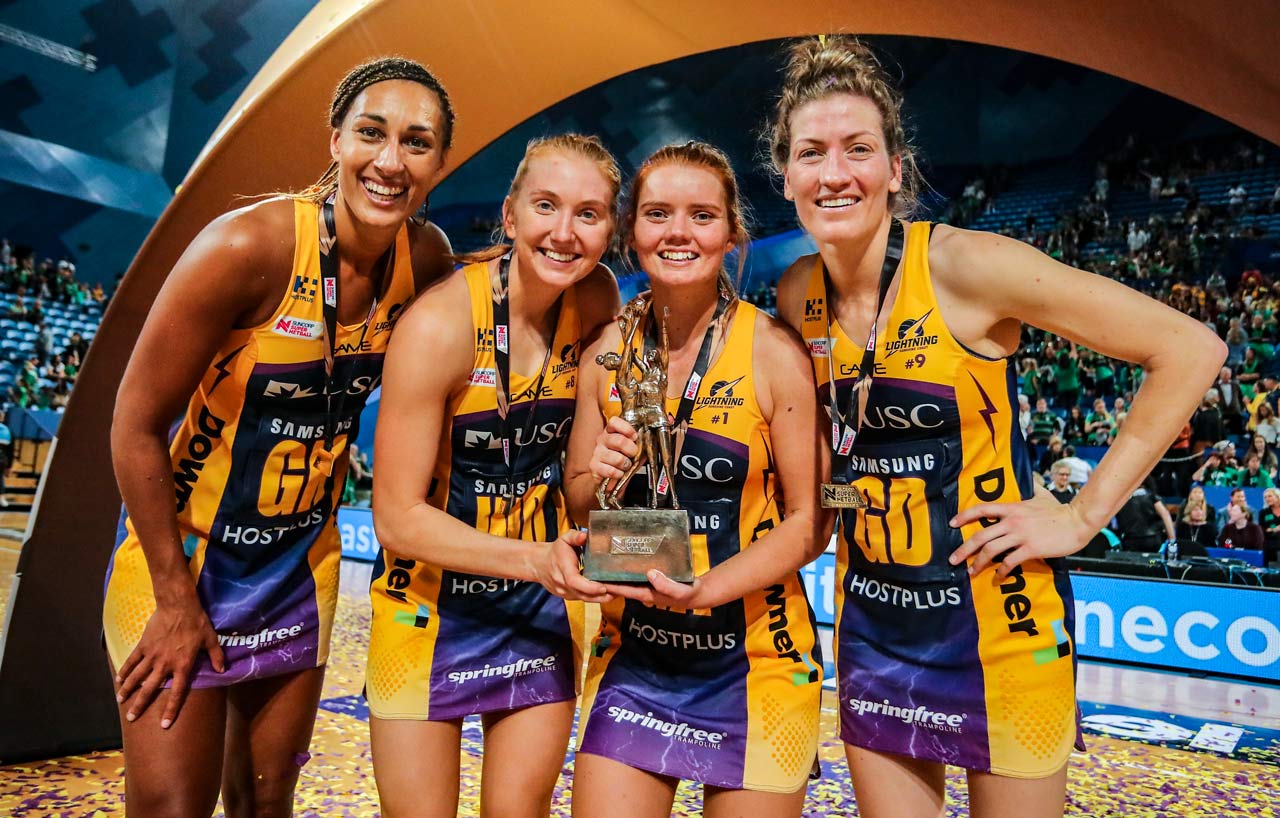 During the Quad Series last year we stayed at the hotel where we had the first discussion. I recalled the exact location where I was sitting when I spoke to Noels. It was a special moment for me.
I was very happy and proud to be the first South African netballer to play for an Australian club in the national league. It's great to get that reward for hard work, perseverance and faith all these years, but especially for the sacrifices my husband Werner and I had to make.   
Those first two seasons he was still in South Africa and we had to do "long distance". It wasn't easy but he supported and encouraged me to live my dream.
If I think back, the journey I had: school, university, the life I had there, the opportunity to work for a short while and then go to Bath, it all came at the right time – even for my relationship with Werner. In the moment, sometimes you don't understand it, but now I see it all as a blessing.
More about: Coaching | Netball World Cup | Norma Plummer | Perth Wildcats | South Africa | Sunshine Coast Lightning | Super Netball | Women's Sport