Horrible feeling of not being wanted
In January 1993, I was sitting at home in Perth the day before Australia faced the West Indies when I received a call to say Damien Martyn was injured and I had to rush to the airport and get on the next flight to Adelaide if I wanted to make my Test debut.
I was a shy but determined 22-year-old about to realise a dream I had harboured for my whole life.
Just hours after getting the call, I stepped into the lobby of the team hotel, and was surrounded by players like Allan Border, David Boon and Merv Hughes. I felt like I was on a movie set.
In my room I found a large cardboard box with a gold insignia written on the top, saying 'JUSTIN LANGER – AUSTRALIAN TEST CRICKETER'. I tore it open and found my Baggy Green cap at the bottom.
It looked better than I could ever have imagined. I am not ashamed to admit I put it straight on and watched myself in the mirror as I jumped about playing hook shots and cover drives.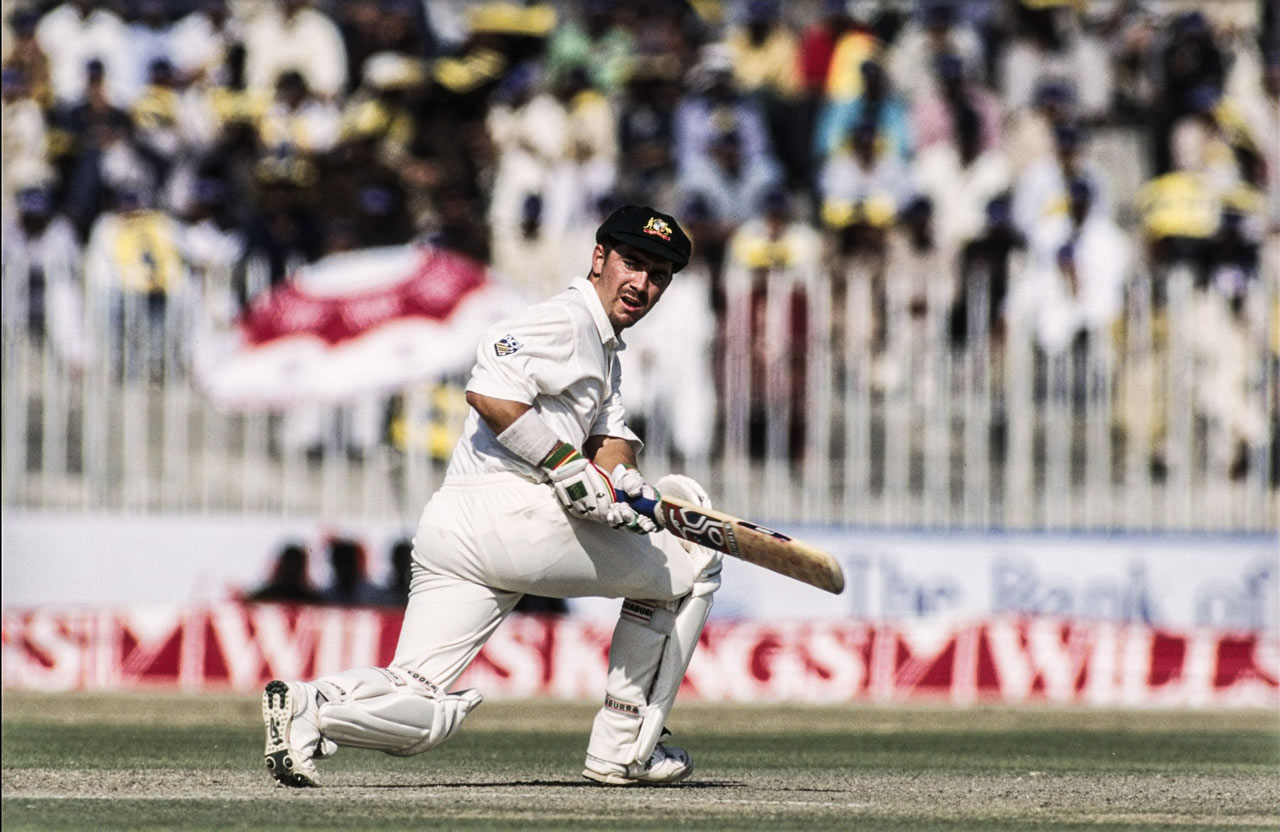 The next morning, unbridled joy was replaced by a terrible bout of nerves as I walked out to face the most feared bowling attack in cricket. Waiting for me with undisguised contempt were Courtney Walsh, Curtly Ambrose, Ian Bishop and Kenny Benjamin.
After we had dismissed the Windies for only 252, Mark Taylor was out four balls into our reply. Now I was in and I felt sick.
As I reached the crease, the West Indians could smell fear. 'Come on Bishy … this one is scared,' shouted Desmond Haynes to Ian Bishop as he prepared to bowl to me.
For the next half an hour until stumps I took an absolute battering, I was hit on the body five times, the doctor had to come onto the field, and I didn't manage to score a single run.
The following morning I made 20 in the first hour before being caught by Junior Murray off the bowling of Kenny Benjamin. In the second innings, as we chased 186 to win the Test, I managed to stay at the crease for over four hours as I edged my way to 54.
At lunch in the second innings, I was already aching and covered in bruises when David Boon said to me, 'Young fella, I just want you to know that Test cricket will never get harder than this, than what you're experiencing right now.'
After watching the top order collapse around me I was ninth man out, and despite a stirring rearguard action from Tim May and Craig McDermott we lost by a single run, the narrowest margin of victory in the history of Test cricket.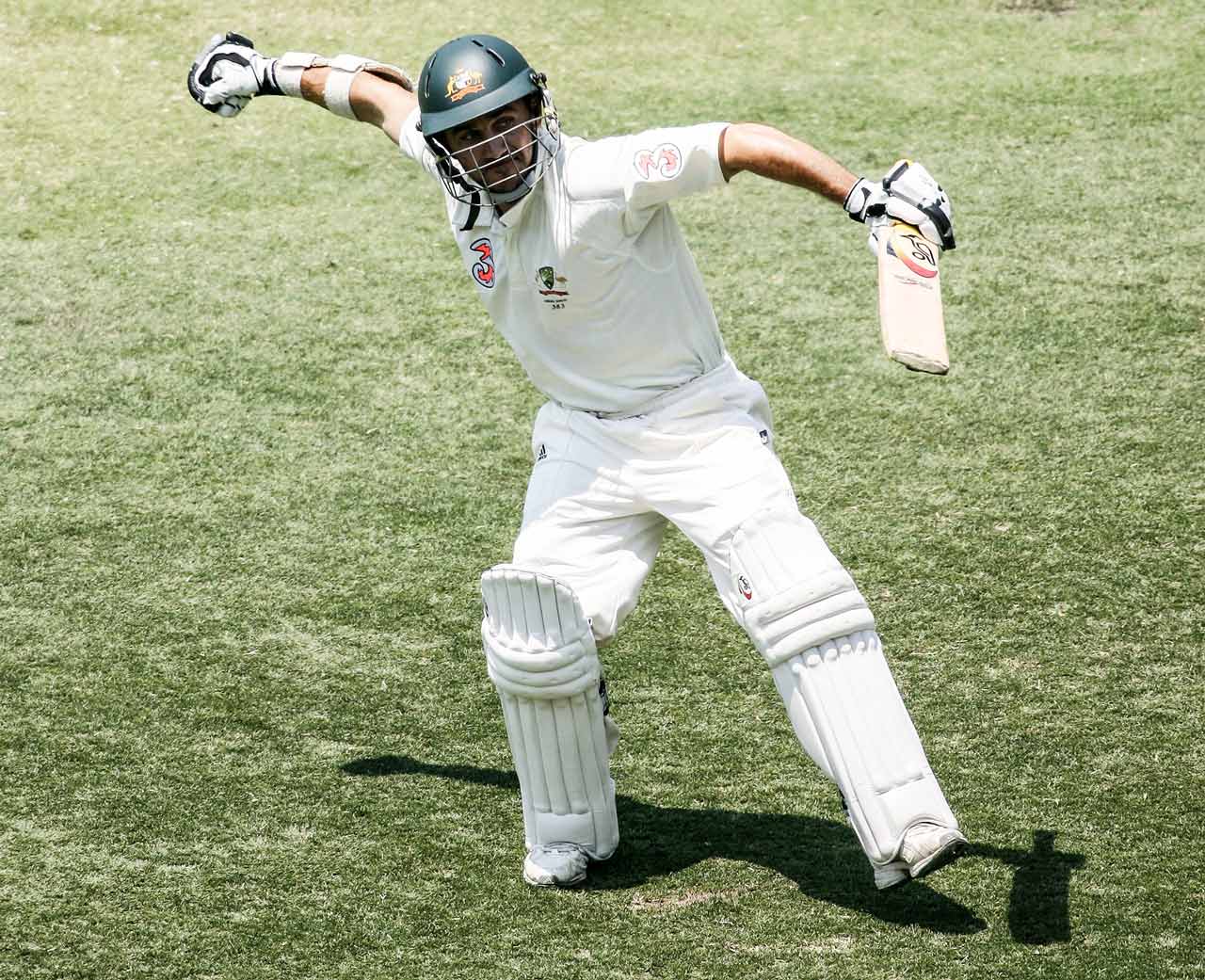 I FELT LIKE FAINTING
I had shown I was worth taking to New Zealand, where I knew that a good showing would book me a place on the tour to England later that year, which is what I wanted more than anything.
But in New Zealand I was consumed with the fear of failure and batted to survive rather than to make runs. This is why I was out for a pair in the third and final Test at Eden Park.
Two weeks later, my Dad broke the news I would not be going to England. After only five Tests, I was dropped. I felt like fainting. I felt crushed.
I was already aching and covered in bruises when David Boon said to me, 'Young fella, I just want you to know that Test cricket will never get harder than this, than what you're experiencing right now.'
I realise now that I had one eye on the Ashes when I should have had both eyes on what was important: making runs against New Zealand. If I had done that, I would have gone to England. It was a learning experience: Never look too far ahead.
Those innings against the West Indies created a perception of me as a player that was almost impossible to shed. Because I was hit on the body several times and slowly accumulated my runs, I was seen as a gutsy kind of player.
I didn't want that. I wanted to be seen as a player of natural talent who scored runs with flair.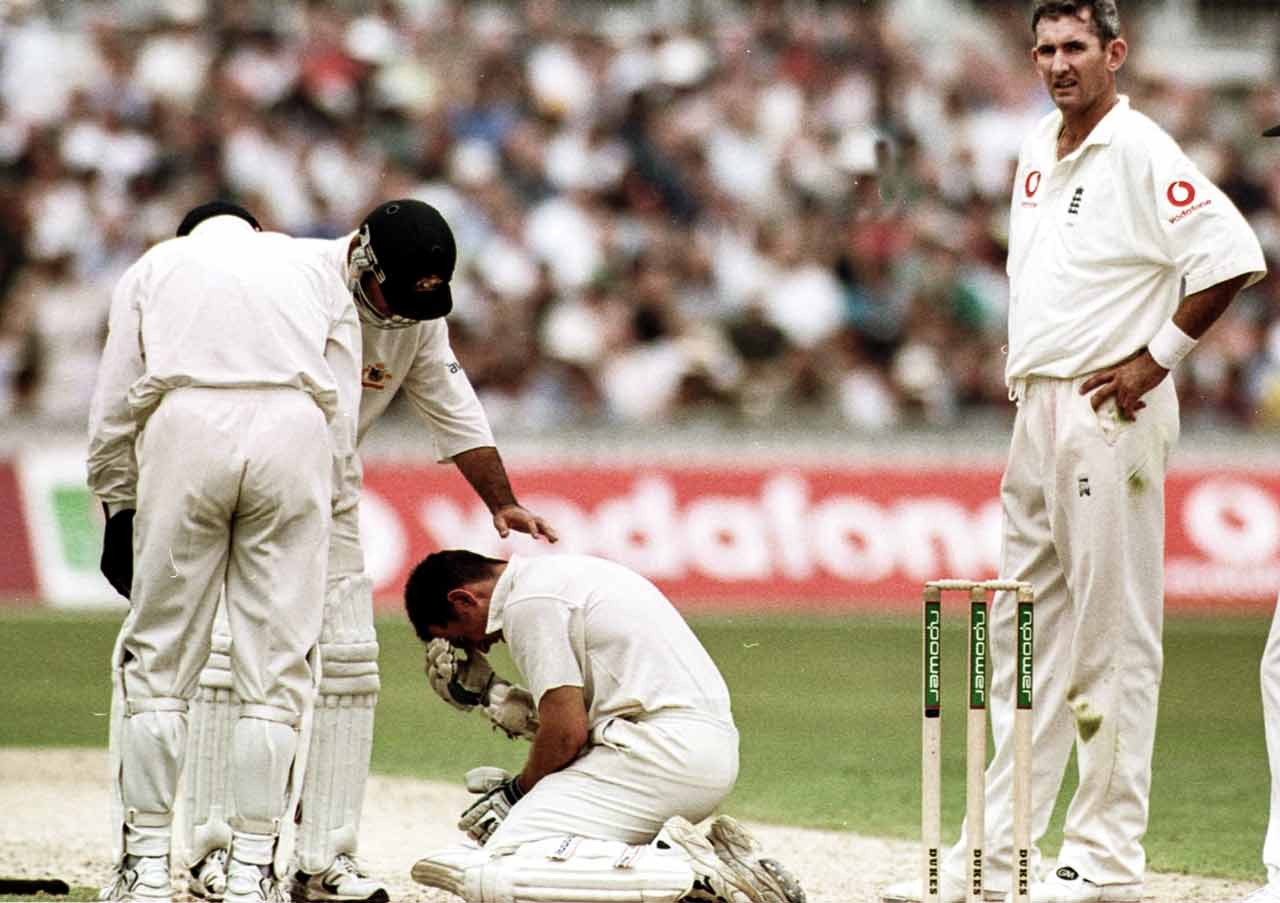 While Australia toured England, I returned to the Commonwealth Bank Cricket Academy in Adelaide. Rod Marsh told me, 'Batting is about making runs. You can bat for six hours but if you don't make any runs, you are no good to anyone. It is no good being just gutsy and occupying the crease.'
That was a crucial time as I changed the way I played to become a more aggressive batsman. Often people suggested my game became more aggressive when I started opening the batting, but I am sure this style started to evolve way back in 1993.
It took a long time for the selectors to trust me again. Over the course of the next five years, I played in just three Tests.
I was scoring runs in domestic cricket and banging furiously on the door. Allan Border once said I was 'the last picked, and the first dropped' and that was exactly how it felt. The hardest thing to deal with was the horrible feeling of not being wanted.
But that also hardened me up. There was a quote I had pinned to the wall at home: 'The pain of discipline is nothing like the pain of disappointment.'
I learned that during my years on the fringes. I knew I had to improve technically and mentally, and I also wanted to become the fittest player in Australia.

The concept of concentration fascinates me, so I knew I needed to spiritually change and relax more. I couldn't be so tense and tight, which often happens to young players because they want it so badly.
The perception of me was of a very intense young guy. I kept hearing I was one of those players who didn't have much talent, but worked really hard. I was desperate to get rid of that.
I knew I was making progress because I was called back into the squad and taken on several tours, including to England in 1997. The only problem was I wasn't being picked. Now the perception of me was of the consummate squad man. I hated that too.
During the first Ashes Test at Edgbaston, I came on as 12th man while Nasser Hussain was batting. I was chirpy and bubbly and said a few things to him.
I didn't hear him at the time, but it was reported he said, 'Look, I don't mind the others chirping at me, but you're the fucking bus driver of this team. So you get back on the bus and get ready to drive it home.' I reckon Nasser had a point.
More about: Ashes | Australian cricket team | Baggy green | England | Justin Langer | Steve Waugh | Test cricket