When dad returned from war
There are things that I won't be able to write here.
They're the stories Dad has shared with me about warzones. These are experiences of pain and loss that I don't think anyone outside of the military and their families really understand. They're private and very personal and I think it's right they stay that way.
What I can share with you are my experiences growing up in a military family, how we all managed while Dad was on deployment and how our lives were always a little bit different after each one of his returns.
My old man, Adam, joined the Army when he was 16 or 17 and ended up serving for 29 years. He finished as a warrant officer, but he was a sergeant for most of his time. He was in the infantry and served in places like Timor, the Solomon Islands and Afghanistan.
He came from a big military family. His great grandfather fought in the First World War, his grandfather served in Papua New Guinea in the Second World War and his brother signed up for the Army, too.
He retired a few years ago with Post-Traumatic Stress Disorder (PTSD). He's on a pension now.
LIFE IN A WARZONE
We all saw the changes in him through the years.
He would try to protect us from everything he had experienced while on deployment and slot back into his 'normal' life – dropping us off to footy, picking us up from school, heading off to work – but each time he came back, there was a difference in him.
Crowds started to really bother him. He would get agitated in places where lots of people were gathered. There were other things, too, but I'd prefer to not get too deeply into them other than to say war never really ends for soldiers.
They see things no person should see and then they're expected to integrate straight back into the community, like it's the easiest thing in the world. Also, they're trusted to be in charge of millions of dollars worth of equipment – and people's lives – but when they come home they're told they don't have the required permits to do pretty basic jobs.
I know I'm biased but I think, as a society, we don't do a great job looking after these guys.
Thanks for your service. Appreciate it. Who's the next young kid we're sending over?
As I mentioned earlier, my Dad has seen a lot. Too much. He lost his best mate, trooper David Pearce, to a roadside IED in Afghanistan a few years ago. Other friends have been killed, too. Dad is as tough as they come but, I don't care who you are, you just don't shake off experiences like that.
Eventually, it all caught up with him in the form of PTSD. It's something he still lives with. He's not alone. Many ex-servicemen are struck by it. The statistics around PTSD and suicide among ex-servicemen are ridiculous. We need to do much, much better as a country.
To me, these blokes are heroes and the truest definition of courage I know. They are prepared to sacrifice their lives for a greater good and don't get paid much to do it.
I know I'm biased but I think, as a society, we don't do a great job looking after these guys.
Let me put it this way. I am lucky enough to play rugby league, a sport I love. I get paid handsomely to do it. And if we win a game, people go out of their way to pat me on the back for the rest of the week like I've changed the world or something.
A soldier, on the other hand, comes home from deployment to nothing. Many of them are paid below the NRL's minimum wage. There are no parades. Society hasn't seen what they've done in whatever overseas warzone they've been in and, to be honest, they don't really care.
There's no justice in that comparison. But there it is. It's how the world works.
In our everyday lives, people are free to take a day off work if they have a cold, or if one of their loved ones is sick, or they're a bit stressed. When you're on deployment, people can find themselves in a kill-or-be-killed environment, then front up and do it all again the next day, and the next after that.
They are literally putting their lives on the line for our country so we can all enjoy the freedoms we have today.
They are the best of us.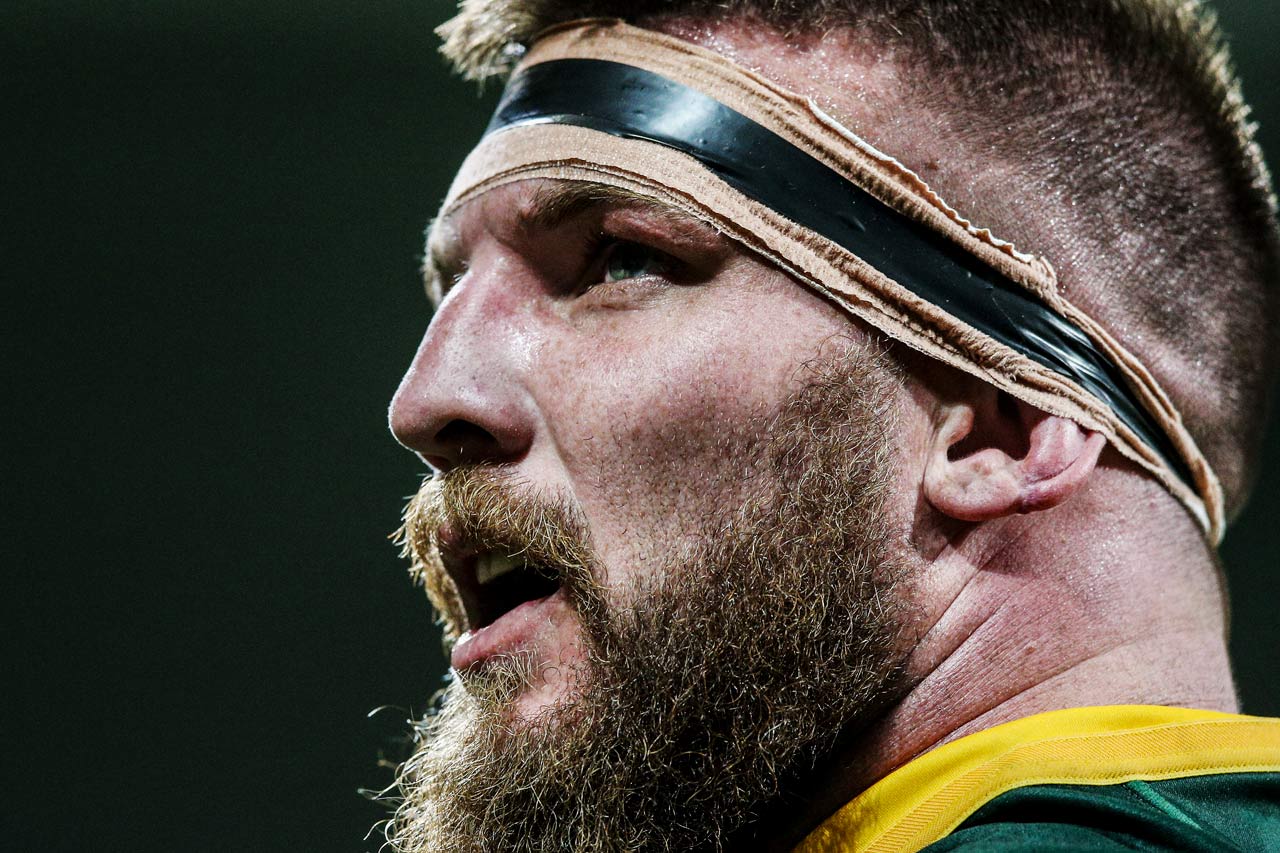 THE FAMILY IMPACT
It wasn't easy for us back home while Dad was away.
It's the worry that gets you. It never really leaves you.
Every time you jump on Skype or the phone, you're hoping he would be on the other end. There are also the times when he'd be caught up doing something – out on patrol, on exercise, whatever – and would be out of contact for a while. I'd try not to jump to conclusions, but I'd be lying if I said my mind didn't think about the worst case scenario whenever that happened.
It was Mum, me and my five younger brothers. I'd try to step up and help Mum out a bit more, do some of the things Dad would do. But there was always a hole in the family. It was hardest on my brothers because they were younger and didn't fully understand what was going on.
I had just made my NRL debut for the Broncos when Dad went to Afghanistan. I'd come home from training, pick up the phone to Mum and ask her if she'd heard from Dad. 'How's Dad? Has he checked in?' It becomes an automatic thing after a while.
Every day has a similar routine. You wake up, cross your fingers and hope no bad news will come that day.
I'd try not to jump to conclusions, but I'd be lying if I said my mind didn't think about the worst case scenario.
We all knew well in advance the day Dad would be coming home. Because they're deployed through the base – usually Enoggera for us – it's not the kind of thing where we get to wait for him at the airport. We're all at home waiting for the door to open, and hoping that life would then return to normal.
But it never really does, for him or the rest of us. There are always issues to work through. For him, it was trying to reintegrate into society after war. For us, it was trying to work out the new family dynamic and adapt to the changes we were all seeing in him.
I mean, how do you even go from being shot at in Afghanistan one week to standing in the checkout queue at Woolies in Brisbane the next? It's hard to imagine, much less live it.
The struggle continues long after the deployment ends. That's not just the McGuires. It's every military family.
Hopefully, by talking about it, more will be done to support these people.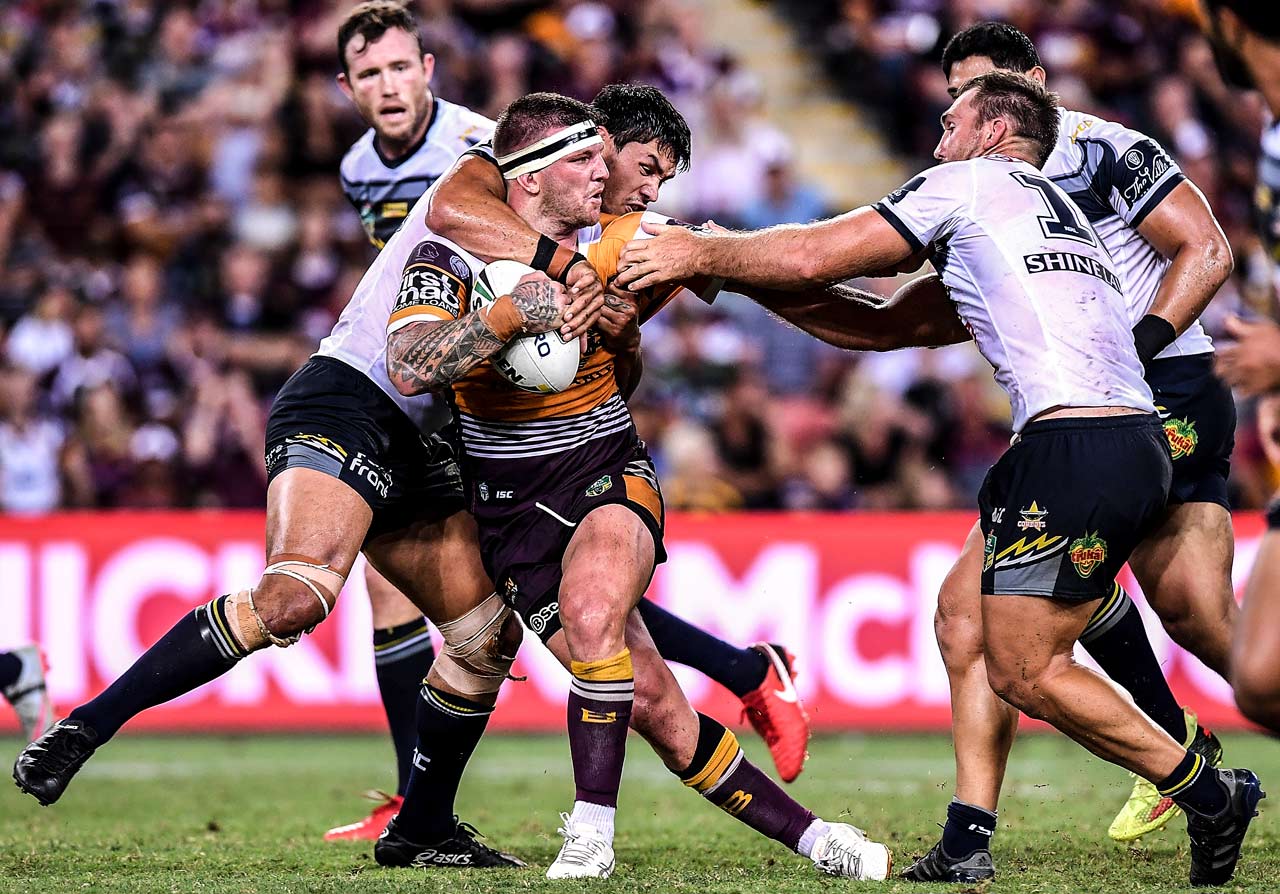 ANZAC DAY
I look forward to April 25 every year.
As a younger bloke, it usually meant gathering at Enoggera or another base with a bunch of other military families and sharing stories.
This year, because we're playing the Rabbitohs on Thursday night in Sydney, I'll catch up with the old boy for a quiet beer during the week.
I remember so many of those conversations with the old diggers through the years. They helped me find my own direction in life.
The biggest thing I learned from them was how they never, ever wanted to let their mates down. It didn't matter whether it was an old Vietnam veteran or someone who had yet to deploy, the message was always the same. Go hard and look after your mates.
I have tried to apply that to my footy. As a kid, Dad never cared if we won or lost, but whether we'd done everything we could for the fellas standing next to us. To this day, nothing annoys me more than walking off a field feeling like I could've given more for my teammates. I try to never let that happen.
I realise now how lucky I was to be a kid spending all those Anzac Days around the soldiers and their families. They listened to each other, supported each other and remembered the mates they'd lost – all over a few beers and snags.
The bond shared by military families is unlike any other I've experienced.
From my family to theirs, thank you for all you've done for our country.
More about: Anzac Day | Brisbane Broncos | Josh McGuire | Military