Rising above the floodwaters
I only moved to Townsville three months ago. And I haven't played a game for the Cowboys yet.
But let me share with you a few things I've already learned about this community.
In the short time since I made the move from Brisbane, Townsville has been through a heatwave, a cyclone and a monsoonal flood. Less than two weeks ago, the city was declared a disaster zone.
Whole areas were evacuated. Properties were destroyed. Lives were lost.
Yet in the midst of this once-in-a-century devastation, the best of humanity has shone through.
Communities that were spared the worst of the floods are helping to rebuild those that were wiped out. People have been taking complete strangers into their own homes to help them get back on their feet. This isn't Idalia's problem, or Oonoonba's problem, or Railway Estate's problem. The whole city is as one.
This, I'm learning, is what Townsville is all about.
The Cowboys have been in the thick of it, too. When the floodwaters were close to their highest, Scott Bolton, Antonio Winterstein, Gavin Cooper and John Asiata were driving around in a tinnie picking up people whose homes were under water. Michael Morgan, Shane Wright and quite a few others also went to the rescue of people who were in trouble.
Kurt Baptiste and his dog have moved in with my family because the rental property he was staying in is gone. The water at his place was chest-deep. In total, about 10 or 12 of our players, coaches and staff have either lost their homes completely or they've had to move out while the clean-up is going on. That includes guys like Benny Hampton, Jake Granville and Ethan Lowe.
Some of them had to be evacuated from their homes in the middle of the night. It was scary stuff.
It's very sad to see the devastation around here. In the rural areas, the loss of livestock has been astronomical up and down northern and central Queensland. In the towns, more than a thousand homes have been either lost or seriously damaged.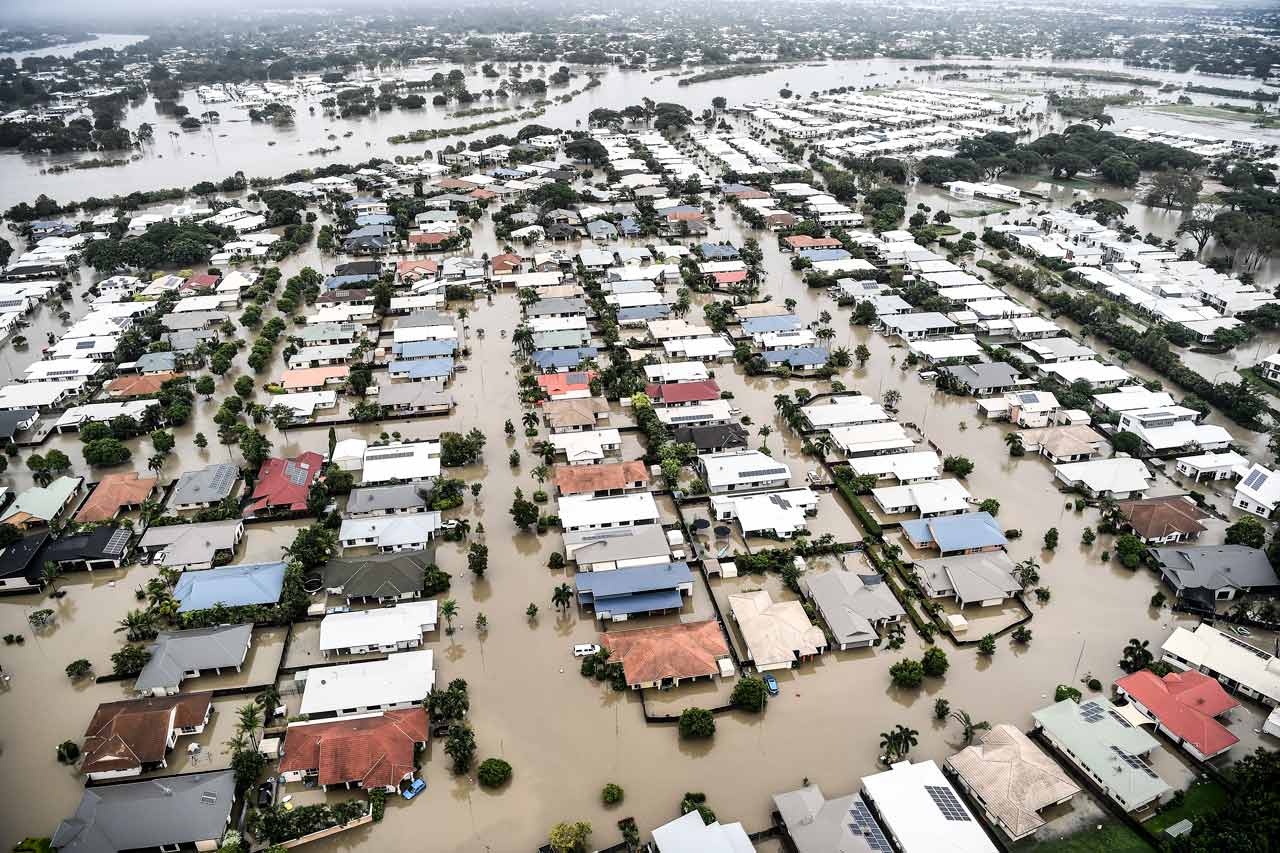 People without insurance have lost everything.
Homes that have stayed in families' hands for generations are now gone forever.
Amazingly, people's spirits are pretty good when you speak to them. They're still a bit nervous – the ground around here is pretty wet and the smell of damp and mud is strong – but they know they're part of a community that won't leave anyone behind.
As a newcomer to Townsville, it's been incredible to see how this city has pulled together in a crisis.
Hopefully, the Cowboys can give everyone something to smile about this season.
THE MOVE
I felt like I needed a change.
I'd lived in Brisbane my whole life. Mum and Dad lived around the corner. My brothers lived around the corner. I'd gone to school in the same area, bought a home in the same area, settled in the same area. I'd never left the nest.
I'd also been at the Broncos since I was 14. That's half my life.
I'd ummmed and ahhhed about leaving Brisbane when I'd been coming off contract before but, if I'm honest, I was too scared to leave. And after I met my wife, Tanyssa, and we had our kids, Maiya and Maxom, the idea of moving away from our comfort zone and support network became that little bit scarier.
But things change over time. You start to wonder if the security blanket you've become so attached to is actually stopping you from experiencing new things in life. You also look at blokes who successfully change clubs and you think about how your own game might evolve if you took the punt and threw yourself into a new environment where you were less comfortable.
They're just little thoughts but, as the years roll on, they mount up.
Everything eventually came to a head around the time of the Test series late last year. Prior to that we'd agreed that, if we were going to move, it would have to be in the window before Maiya started school because we didn't want to be shifting around when she was making friends. And ideally we'd stay in Queensland.
The security of the four-year deal the Cowboys put forward sealed it for us.
Right club. Right offer. Right time.
That said, the decision was still bloody difficult.
More about: Brisbane Broncos | Johnathan Thurston | Josh McGuire | Kangaroos | North Queensland Cowboys | Queensland Maroons | Resilience