Farewell footy, hello workforce
Finals discussion always dominates this time of year.
But there's another major footy development taking place that gets far less attention: namely, a bunch of footy players will be leaving the game in the coming weeks to enter the workforce, many for the first time in their lives.
For some, it's an exciting time. They've been planning and preparing for the next chapter of their lives for years and now, with the boots safely hung up, they can tear into it.
For others, it can be worrying. And that's understandable. When your life has been structured a certain way for a long time – and elite footy is very structured – letting go can be difficult and even a bit scary.
What is certain, though, is that your life post-footy is up to you. You're not the club's responsibility anymore. They've got next year's playing group to focus on. Self-reliance is critical.
I don't profess to have all the answers here. I've only been retired a year and I'm still finding my own way to a certain degree.
But by sharing a few of my experiences transitioning from footy to work, I'm hoping it might help a few members of the Class of 2018 who are about to head into the unknown.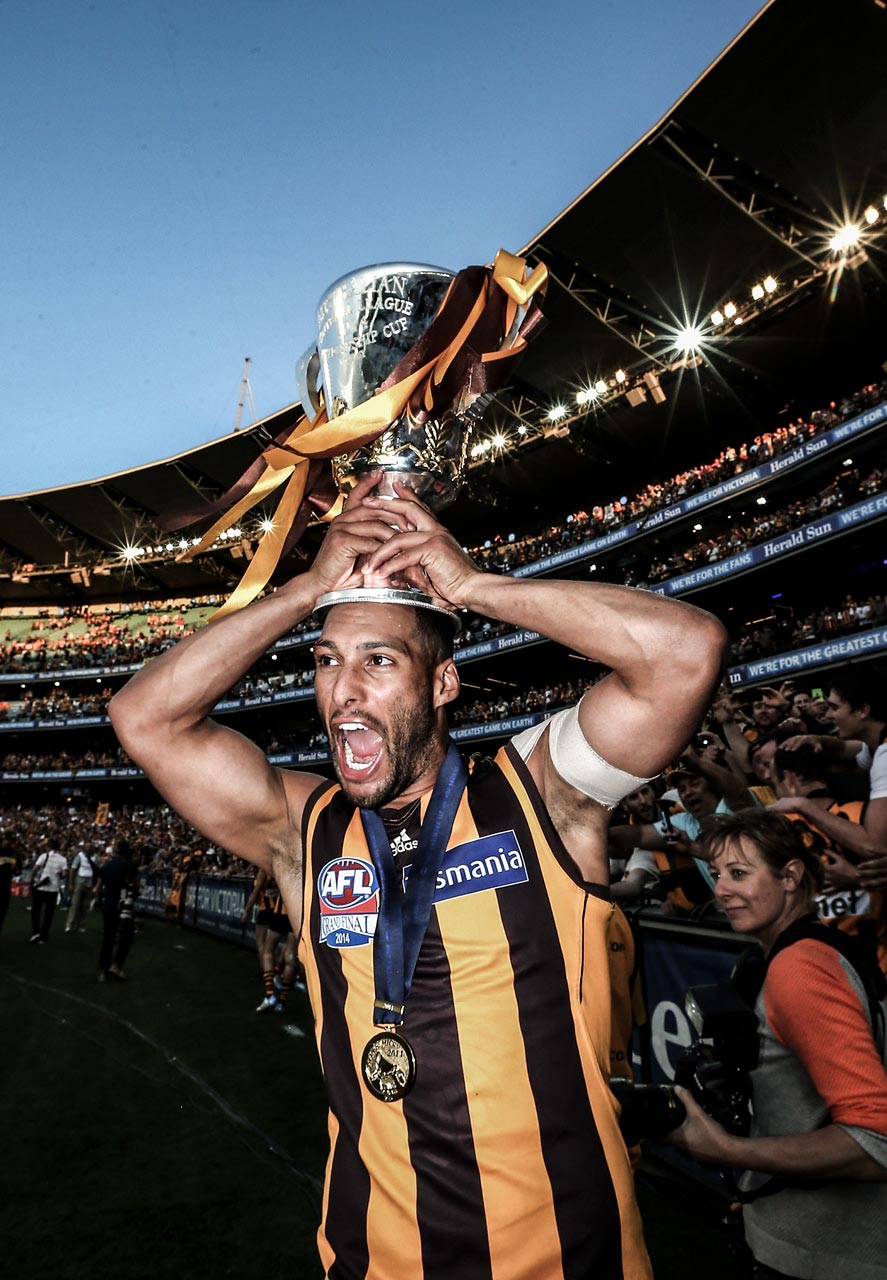 LESSONS IN SELF-RELIANCE
I thought I'd miss the footy more.
When I used to think ahead to what retirement would be like, I imagined this big void created by missing the physicality, the skills, the adrenalin, the competitive spirit that drove me for so much of my life.
But that's not how it played out. The main sense of loss I felt didn't surround the playing of the game at all, but rather the camaraderie. I missed being around the boys every day. The banter and the chats. It's a hard thing to replicate outside of sport.
One of the bigger changes to contend with is around maintaining your own schedule. We get babied a bit as footy players. Your whole season is planned out for you. You get an email each week telling you to be here, here and here on this day at this time.
These days, I invest a lot of time into my Google Calendar. I'm balancing multiple jobs and I have to take ownership of my organisation. There isn't anyone else planning your schedule for you. It's all up to you.
Footy changed a lot over the course of my career. When I started, there wasn't really much emphasis placed on study or preparing for life after sport. Fortunately, it evolved. There's now a fixed day off a week where guys can take up a uni or TAFE course or perhaps an apprenticeship.
Still, you have to be prepared. The onus is on you to take advantage of those opportunities. You hear of the odd player who hasn't invested the time or put the work into their post-footy lives. They often end up taking a job for the sake of taking one, without any real direction. It can take them years to find their path. No one wants to end up that way if they can help it.
That's why, from the moment you're drafted, you need to have an eye on the future. No matter how young you are, no matter how good you are, you need to have the mindset that you are only ever one injury away from having the security blanket of footy ripped away from you.
Don't think you have heaps of time. It goes faster than you think.
Some guys are fortunate and punch out decade-plus careers. Others aren't. But even the younger retirees – say a 25-year-old – will be six or seven years behind their peers in terms of study and work experience if they haven't taken active steps to open up the channels available to them during their footy-playing days.
Seek advice. Follow all leads. Be pro-active and organised.
People who procrastinate are often the ones who run into trouble down the track.
More about: Grand Final | Hawthorn Hawks | Josh Gibson | Retirement | Sponsored