A guitar & a priceless lesson
I bought a guitar recently and I've started taking online lessons. I used to play when I was younger. I'd look at guitar tabs and try to figure out how to play the right notes and the right chords. I wasn't especially good, but it was fun.
When you're trying to become a professional footballer, you feel like you have to bench all other interests to fully focus on your career. As I've got older, I've realised that I need healthy outlets, like music, to take my mind off things.
The guitar is a pressure release. So is the didgeridoo, which I'm also learning. It's hard going. If you play it for too long, you feel like you're going to pass out!
As a footballer, being in the public eye can become quite intense. This life comes with a lot of criticism. Everyone has an opinion – coaches, the media, fans – and a lot of footballers get stressed out by that.
I went through some tough times while I was playing in Italy. I was hooked 35 minutes into my Serie A debut for Fiorentina, without any explanation. You can imagine how that must have felt.
But there are always going to be challenges in life. It's all about how you deal with them. Back then, I let things get to me.
When you're living overseas, missing friends and family, not training well and on the outer at your club, things get tough. One part of your life affects another and it has a snowball effect. Your performances suffer.
I just didn't have other interests to stop me thinking about football 24/7. Your mind needs a break sometimes.
I've really redefined my approach to football at Sydney FC.
I grew up in Bundaberg, near the coast, so living near the beach is a big thing for me. Being in the water, or near the water, brings me peace.
I love being outdoors and going on bushwalks or for a surf, or getting out of the city to explore new places when we have a day off. You need hobbies. That's what the guitar is all about. Finding balance and happiness off the field has made me a better footballer.
I'm in camp with the Socceroos in Turkey as we prepare for the World Cup. I'd love to have the guitar here with me, but I was a bit tight for space.
I'm desperate to survive this next cut and represent Australia in Russia, but when I get back to Sydney I want to get some proper lessons when I have the time.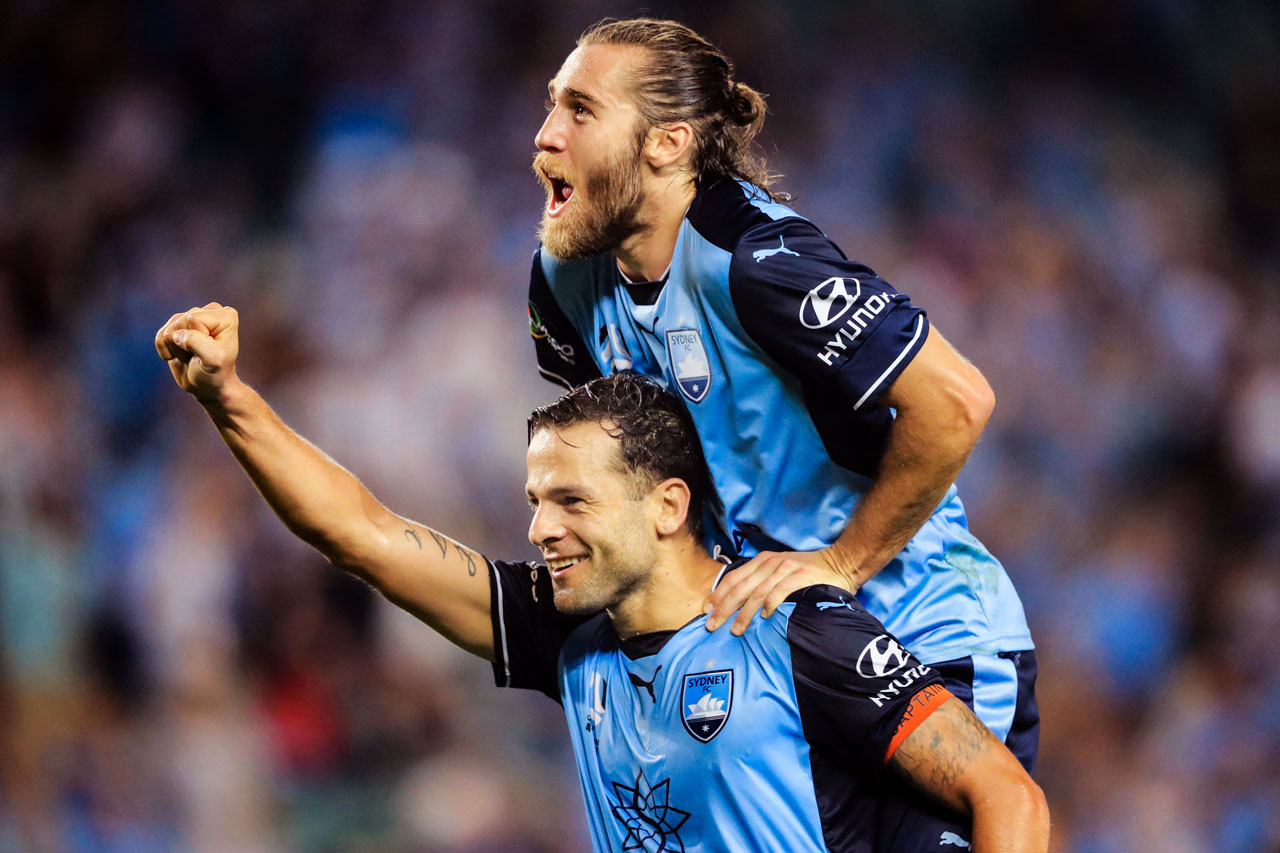 LESSONS FROM ITALY
Signing for Fiorentina in 2014 was a dream come true but when I arrived I had this sudden realisation of how big football is over there.
I'd only been playing in the A-League for a couple of years with Newcastle. In Australia, it's a slightly sheltered environment because there's a salary cap, you can only have so many players on your squad and only five of them can be foreigners.
In Italy, it's another world. It's dog-eat-dog and if you're not performing well, you can easily be shunned.
Things started well for me and I started some games in pre-season. I scored during a pre-season trial in Argentina and I was full of confidence.
Everything got flipped on its head very suddenly.
I started the first game of the season against Roma and, as I mentioned earlier, it lasted 34 minutes. When I saw my number come up on the substitutes board, I couldn't really believe it. It's one of those things that you just never think will happen in any game, let alone in your first for a new club.
There were a lot of emotions running through me in that moment. I didn't know what to do. I was embarrassed and angry and upset. I didn't know what would happen next.
I still couldn't speak the language at that point, so I couldn't have a chat with the coach about what I'd done wrong. I never ended up getting any feedback from him, which has always played on my mind. In the following days and weeks and months, nothing was ever said.
It's difficult but I had to learn how to move on and let it go. All you can do is prove your coaches wrong football-wise. Negative feelings only stop you from being the best you can.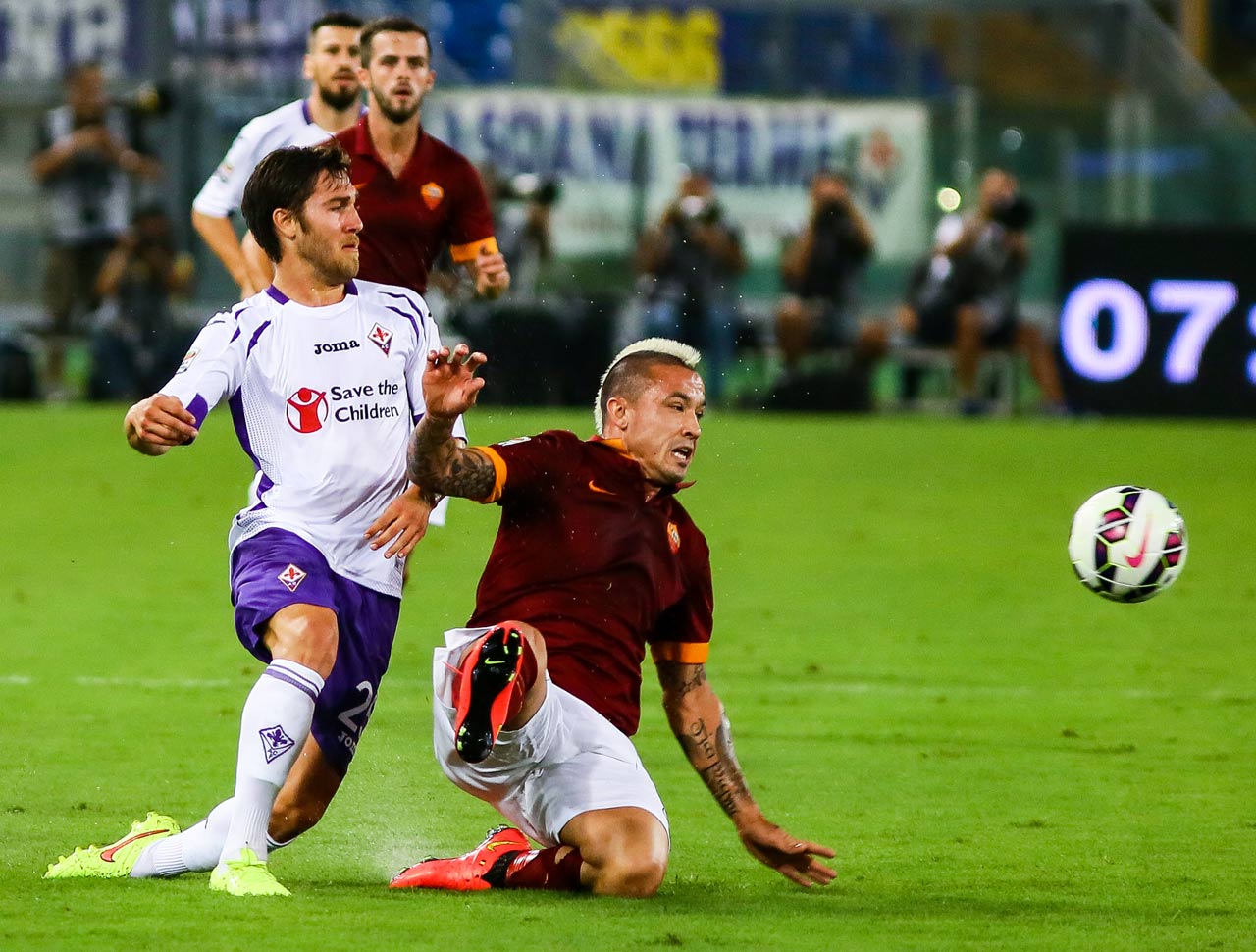 Now, I look back and think about what I could have done different but that's pointless. That tough life lesson has already made me stronger as both a footballer and as a man.
I wasn't getting any chances at Fiorentina and, in 2015, I went out on loan to another Serie A club, Empoli. It was a great set-up but they had a very settled team, playing week in, week out.  
After that season I went out on loan again, to Como who played in Serie B.
It ended up being a difficult experience as the club finished bottom of the league and were relegated.
We had three coaches in one season and, at one point, half the team was cut and new guys were brought in. That had a negative impact on morale.
It's not easy because you feel like you don't have any control of the situation. I didn't know where I fit in. Other players reacted badly and just started looking out for themselves. It poisoned the mood in the squad.
That's how my time in Italy ended.
I just didn't have other interests to stop me thinking about football 24/7. Your mind needs a break sometimes.
I knew I needed a fresh start and when Graham Arnold got in touch before the start of the 2016-17 season, I jumped at the opportunity.
My first year with Sydney FC couldn't have been any more different to the last one in Italy.
In any squad, all you need are one or two players who aren't happy and causing trouble to ruin a team. That's all it takes. What we have at Sydney is very rare. That negative stuff doesn't exist. Everyone has each other's back and that's a big reason why we've been so successful.
We went on that crazy run, breaking all the records and winning the Premiers Plate and the Grand Final. Going from such a bitter low to the biggest high of my career in just one season was incredible. Things change so quickly in football.
I never had any doubt that I could turn my own form around. If you stop believing, you've already lost. I knew I needed to start enjoying myself again and get back to playing regular football.
Looking back now, I know that my time in Italy was still an invaluable experience. I improved tactically and playing alongside such quality pros like Mario Gomez, Alberto Aquilani and Juan Cuadrado has made me better.
I've heard people comment that I'm a smarter footballer now. It's something that I've worked hard on and it comes down to positioning, knowing when to tackle or foul a player, what type of tackle to make and when to get forward.
I don't have any regrets but, if I had the opportunity to go back overseas and give it another crack, I'd approach things differently.
I'd live in the moment and enjoy the experience for what it is. I'd appreciate how lucky I am to be living that life, being able to travel and experience the world.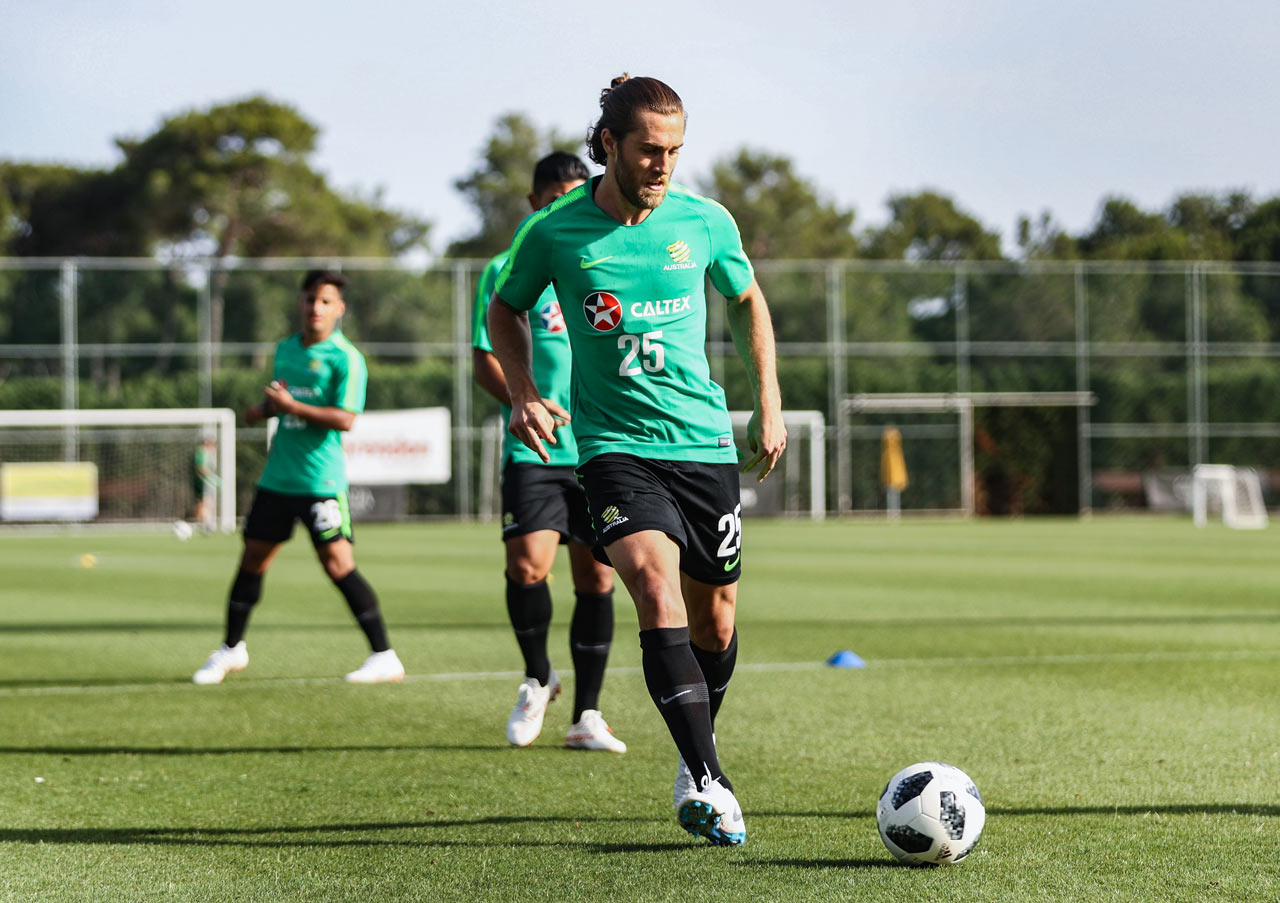 THE FINAL CUT
I got my first call-up for the Socceroos back in 2013 when I was at the Jets.
I was involved with the squad for a little while there and was one of 30 shortlisted before the last World Cup in Brazil. That was as close as I got. I ended up being one of three players cut before the team went into camp.
That was a disappointing time but that's football. Different coaches like different players and different styles. You can't take things personally.
Finding a way back into the team has been my objective ever since and when I got the call to join the squad in Turkey this time around, I was over the moon.
I'm very grateful to be here fighting for my place in the final 23-man squad. If I was lucky enough get out there on the field in Russia, it would be a memory I'd never forget.
I've carried all my friends and family with me through all the ups and downs of my career, and it would be incredible to share that achievement with them.
More about: A-League | FIFA World Cup | Graham Arnold | Russia 2018 | Socceroos | Sydney FC