A pain you can't prepare for
Two years ago, my wife Katy came home with this huge smile on her face. 'Wow, something's up here,' I thought. She couldn't wait to tell me the news.
I'd just arrived home from training and she flashed a pregnancy stick at me. 'No way!' I thought. 'We are going to be parents!'
I couldn't believe it. It was so exciting. The feeling of joy was amazing.
We hadn't really been trying to have a baby. We were just enjoying life. If it happened, it happened. For us, that was just our special moment.
About eight weeks later, on a Friday night, I was getting ready to go to bed thinking about training the next day.
In the middle of the night, Katy woke up. Something was wrong. She was laying there crying in pain. We rushed to hospital to find out what was happening.
We arrived, did a few tests and waited. We were both in shock. I could see the agony she was going through.
At around four in the morning, the doctor emerged. It was one of those moments you never forget.
'I'm sorry to tell you but you have lost your baby,' she said.
The news broke Katy's heart. She was really upset and crying uncontrollably. I felt I was in some different world. I couldn't believe the words from the doctor. All I could do was try to comfort my wife and at the same time, be strong for myself. It wasn't until we drove home that I cried. I really lost it. I cried my eyes out.
It was 2016, a short time after the Sharks' grand final win. Life had been great. It was also just a few days before Christmas. We had kept our baby news quiet. Our big plan was to tell our families on Christmas Day that we were expecting our first child. This news was going to be our special Christmas present for the whole family.
We thought it would be a wonderful way to let everyone know. Suddenly, we were devastated.
We still don't know what caused Katy to lose the baby. We were told that sometimes it happens with the first pregnancy. Naturally we asked ourselves a thousand times why it happened. Was it something she ate? Was it something she did at the gym? Was there something wrong with my sperm? I think those are the kind of questions you ask yourself all the time.
There are no definite answers. None.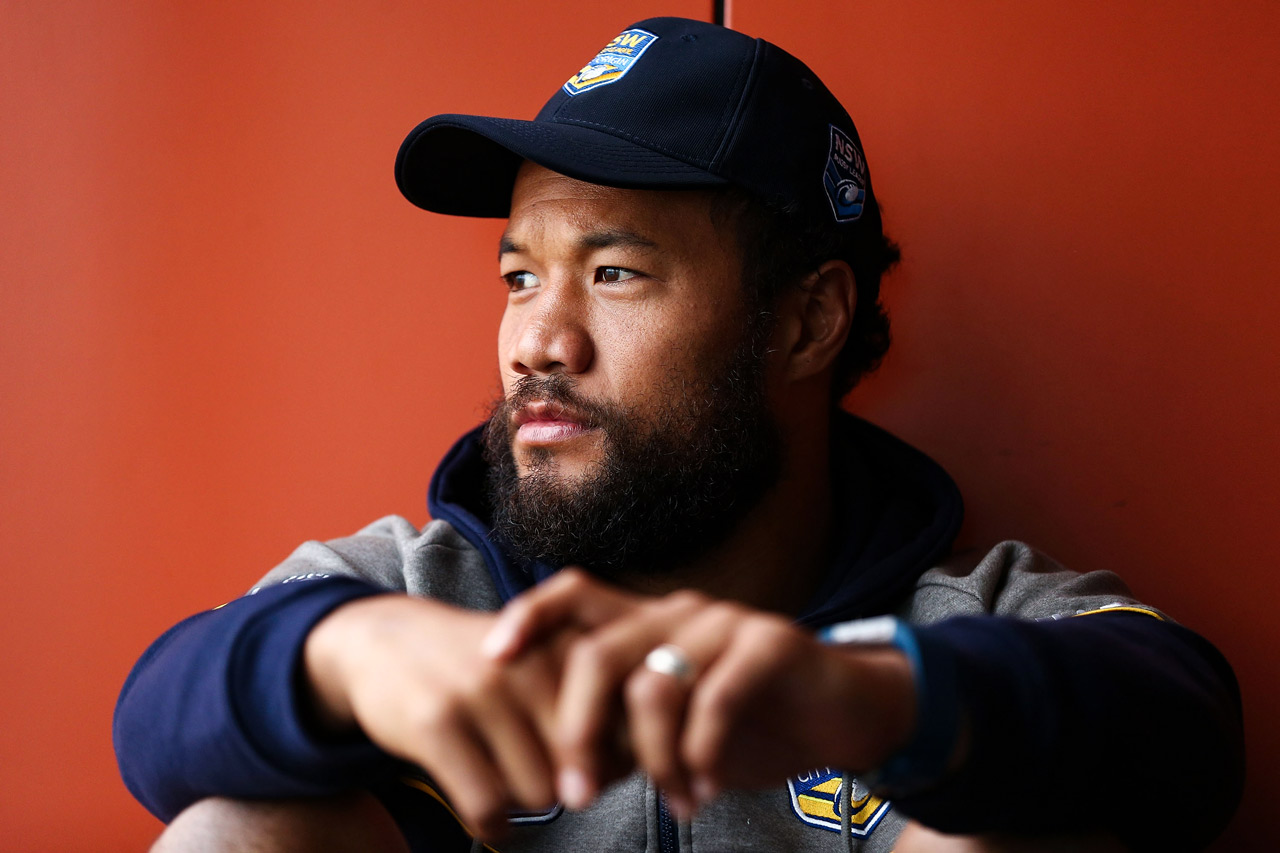 REACHING OUT
Katy and I have had many heart-to-heart conversations among ourselves about what happened. We felt comfortable sharing it with our closest friends and family, and as we did, we felt supported and encouraged. So we decided we also wanted to share it here, publicly, in the hope it might be of some help to other couples who might have similar experiences.
Going through that journey is tough, tougher than anything in sport. In footy, you can get dropped from the team or miss an opportunity to play in a grand final, which can also be very painful and confusing, but these are things you can bounce back from pretty quickly.
Nothing prepares you for a miscarriage.
To those suffering through this experience, we would like to reassure you that you can come out the other side. It's sad, so very sad, but it can ultimately strengthen your relationship.
It wasn't until we drove home that I cried. I really lost it. I cried my eyes out.
You will get through it. You will be OK.
I've spoken to some other players about their experiences in regard to miscarriages.
Sometimes it's tempting to look at other sportspeople's lives and think everything is going well for them, but no one really knows what they might be dealing with at home.
One told me he and his wife had suffered through three miscarriages before they had a baby. I was blown away by peoples' openness to talk about this when I asked them. It was helping to heal Katy and me.
With every conversation I had, I just thought, 'Wow, this is a world that's unheard of. Players don't speak about it because they are hurting. Hurting so badly, it's hard to put into words.'
It's not a subject people usually talk about unless asked. But when you take the time to sit with them and hear their stories, it amazes you what they have endured.  The more we spoke to couples, the clearer the picture became for us. It's a real thing that happens to people every day in life, but you just don't know.
Guys turn up to training, hiding their hurt and pain. They are footballers trying to prepare for the upcoming game, all the while supporting often distraught partners and families.
From my own experience, and the conversations I've had with others, I feel I can offer and have offered something to couples who are hurting through the pain of miscarriage.
I can tell them honestly how it was for Katy and me and provide them with whatever support I can. I'll even pray for them if that's what's needed.
It starts with a conversation. Without doubt, talking is the best way to get the healing process working. That was how we began moving forward with our lives again. 
KEHANI JOY
Katy and I had truly wonderful support from our parents, the whole family, our friends and our church group. It would have been almost impossible to get through the tough times without their collective help.
A little over a year later, we had a baby daughter. She's four months old and doing great. We truly understand the miracle that is having a baby. We called her Kehani Joy because she's the greatest joy that has ever happened to us.
I don't mind revealing that Katy was pretty scared to try for another baby. Trying might have meant going through that terrible experience all over again.
There are always those thoughts of doubt. With all the ups and downs and the things that happen naturally during a pregnancy, you think, 'Oh no, she's got a sore tummy, something's happening.' Or, 'The baby's not moving. I hope this is not a bad time again.'
But then Kehani Joy arrived! It was without doubt the best day of our lives. What a gift she is. We are just so thankful.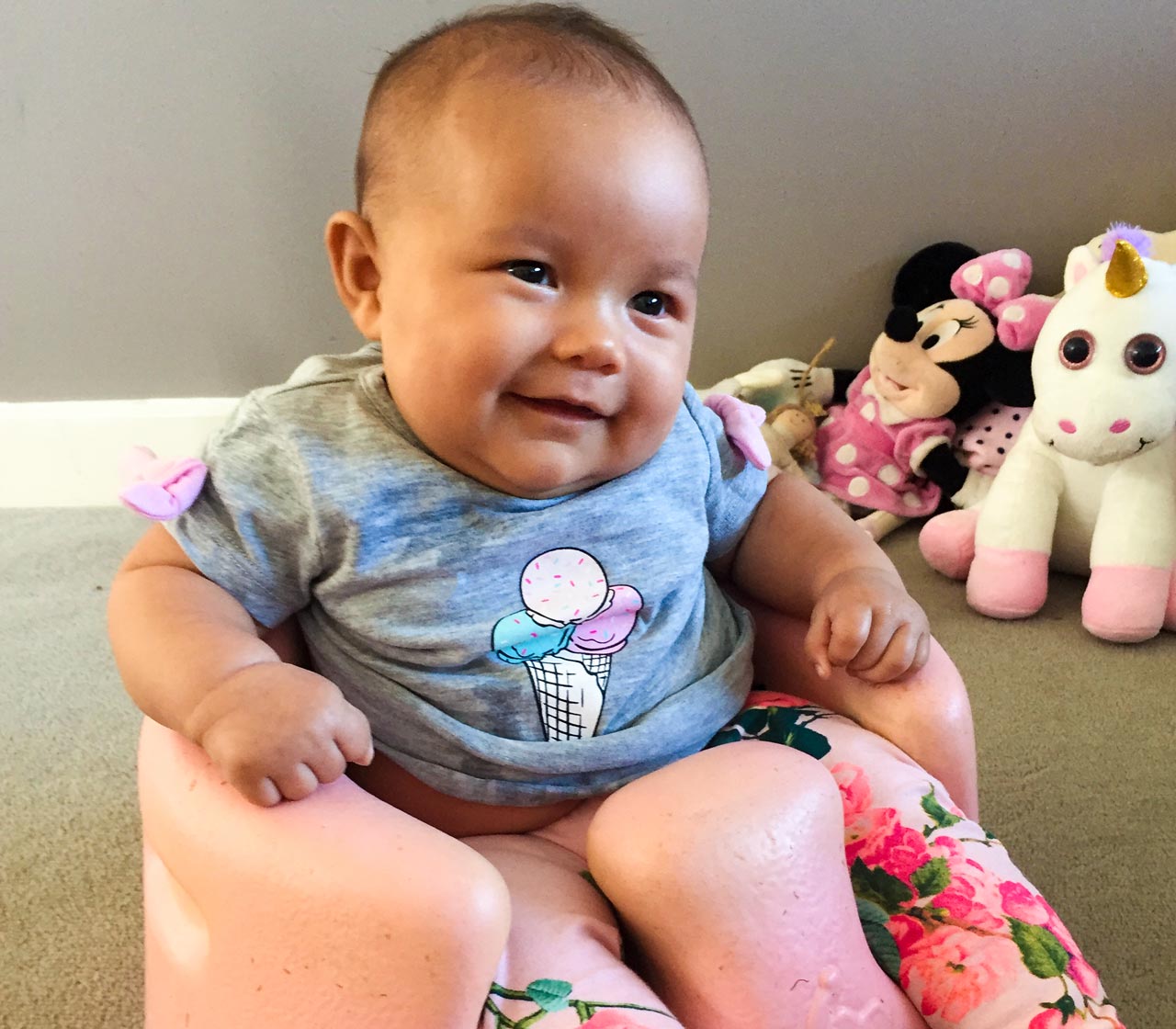 The experiences of the last few years have definitely made us closer. We were able to reflect on our marriage at a very difficult time and I think we emerged better than ever.
For Katy and me, every day with Kehani is a pure blessing. She is doing very well. Watching her grow and develop with every new phase is amazing.
But then Kehani Joy arrived! It was without doubt the best day of our lives. What a gift she is.
When she is a bit older, about 10 or 11 months, I've got a special surprise for her.
Like all little ones, she'll probably be getting right into The Wiggles, loving their songs, dance routines and all of the colourful characters. If you have kids, you'll know them – Dorothy The Dinosaur, Captain Feathersword, Waggs The Dog and the rest.
My surprise for Kehani will be to drag out an old Wiggles video from 2013. It was a film clip created for the USA Tomahawks World Cup Rugby League campaign. I was the Tomahawks captain and I'm in the video.
The song is called Shock The World and the tune is kind of catchy. It's a fair bet I'll be the coolest Dad in the world when Kehani sees me dancing with The Wiggles crew! One of my first thoughts when the Wiggles surprised me with this was, 'I can't wait to show my kids one day.' That day is getting close.
MY GREATEST FOOTBALL MOMENT
A few weeks ago, I played my 150th first grade game. I took my daughter out onto the field and walked around the stadium a bit, even though it was breaking her normal sleep routine.
I thought, 'Far out, this is incredible. A year or so ago, we were wondering if we could ever have a baby.' And there I was, doing a lap of Shark Park after a win over the Storm, soaking in a moment that was very special for me after ten years in the game across three clubs.
I took some time to think about what Katy and I had been through. Then I looked at the bundle of joy in my arms.
It was the highlight of my career. 
I share our journey on this Mother's Day, not for anyone to feel sorry for me, but in the hope that we can bring hope and healing to other people and to encourage discussion about some of the harder things we deal with in our lives – not just the highlights packages from the weekend. 
Everyone's journey to have babies is very different – some a lot harder than ours, some easier – but for the ones I can help or relate to, it would be my honour to help bring hope for them.
More about: Cronulla Sharks