My life as a primary carer
Playing for the Manly Sea Eagles isn't my only job.
I'm also the primary carer for the person who has cared for me most in the world.
My mum, Sandi, suffered two strokes at back end of 2008 and had another in October last year. Those episodes left her disabled. I feel it's my responsibility to do whatever I can to make her life as comfortable as possible.
I'm of Tongan and Samoan descent and, for us Polynesians, family means just about everything. I guess my own family is a little odd by islander tradition. At 26, I'm one of only three children.
Mum is a remarkable woman. She single-handedly raised me, my brother Tony and sister Liana. She has done all that a mother can do for her kids. I think the world of her.
As the eldest in the family, I feel I have a special job to do outside of football. I want to look after her the best way I can. Admittedly, it's a juggling act. But we're getting there. We're managing pretty well.
After a long, hard day of pre-season training, all a player wants to do is go home and unwind. But there are lots of responsibilities if you are a carer; things that must be done from virtually the minute you open the front door.
It's not easy staying positive when you are often physically and mentally exhausted, but I'm forever grateful to be able to do my bit after all that mum has done for our family.
She can't walk unassisted, she needs a walking frame to get around the house. She's still pretty independent and likes to test herself by doing lots of her own housework. When Mum leaves the house, it's easiest for her to be in a wheelchair.
Liana helps out as well. She's 14 and doing very well in high school and does whatever she can for mum, especially when football takes me away from home. Another carer comes once a week to take mum to appointments.
Restricted mobility means mum has only been to a couple of games over the past few seasons. I think my 100th first grade game was the last time she went. But when I run onto the field, I know she is watching. 
It's probably hard to see on the TV cameras but as a kind of ritual, I go to my corner of the field, look up to the sky and ask for God's and mum's blessing for everyone involved in the game.
If I score a try, I kiss the little cross I have on my wrist. That's for my religion, my family and for mum. She has been the guiding light of my life. Everything I do is a dedication to her.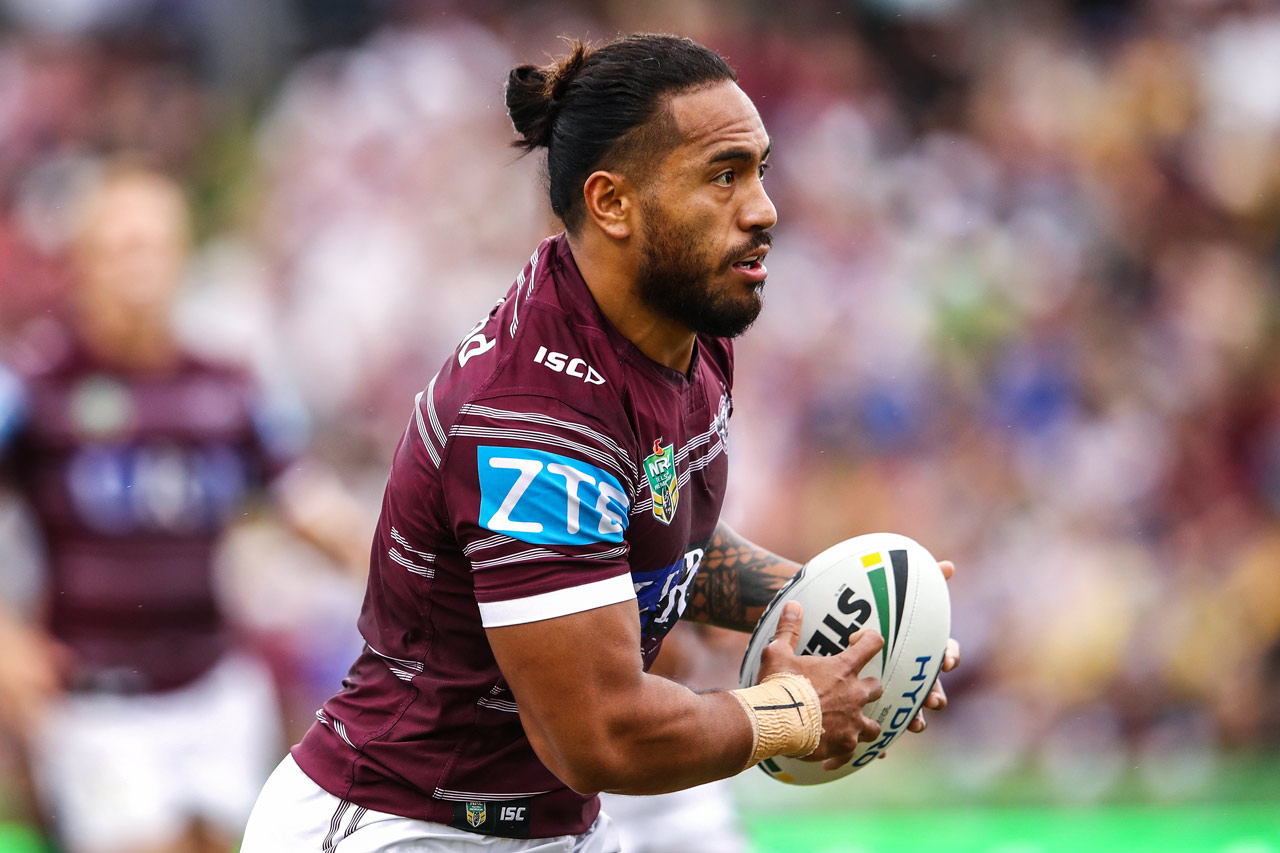 FINDING MY VOICE
I've been asked to take a leadership role within the team over the last 18 months, particularly amongst the Polynesian boys and the younger rookie group. It has never been my style to say much at training, but Trent Barrett and a few of the other senior players have asked for my input.
It has brought about a confidence for me to speak up more.
With the Poly boys, I can relate to how it is for them, coming through at a young age. I don't hand out advice every day. That's not me. But I've told them they can talk to me about anything. They don't have to do it all on their own.
With their islander backgrounds, the boys are naturally very humble and proud people who keep to themselves. I'm not saying they need to speak up and come out of their shells. I'm just making them aware there is definitely support for them around the club if they need anything.
The biggest thing is adapting their lives to that of a professional athlete. You've got to figure within yourself whether you really want it and what you're willing to sacrifice to give yourself every opportunity. As Polynesians, our main priority is family. It's a massive thing.
I'm forever grateful to be able to do my bit after all that Mum has done for our family.
From personal experience, here's an example of one of the barriers I faced.
You may be aware that I came from the west. One thing you mightn't know is that I didn't get my driver's licence until I was 22. That made things tough getting from the western suburbs to Narrabeen for training and back almost every day.
The long trek involved public transport. Lots of public transport.
It was usually an all-stops train from Rooty Hill to Wynyard, then a bus to Dee Why or Collaroy, then a lift in a team-mate's car to our training ground at the Sports Academy.
It was pretty gruelling doing that every day and I was pretty young at the time. But then I looked at Joe Galuvao, who was finishing up at Manly at the time. He had won a couple of comps, played for New Zealand and was still catching trains after all he had accomplished!
I took notes off him, the example he was setting. Back then, there were others of Polynesian heritage at Manly I looked up to and admired. Players such as Stevie Matai and Brett Kite influenced me greatly. They had the right attitude and kept me motivated.
Last year, I had a major knee injury. It was an ACL and a torn meniscus. It happened in the home game against the Raiders in Round 13 and I missed the rest of the season. Manly showed faith in me and my ability by offering a new two-year contract. That definitely settled my mind, knowing I had that security.
Having to miss the World Cup at the end of the year was hard but I was happy and supportive of the island nations in particular, and what they achieved.
It was great to see the Tongan boys and the Fijians go so well, I thought they really stuck it to the top tier teams.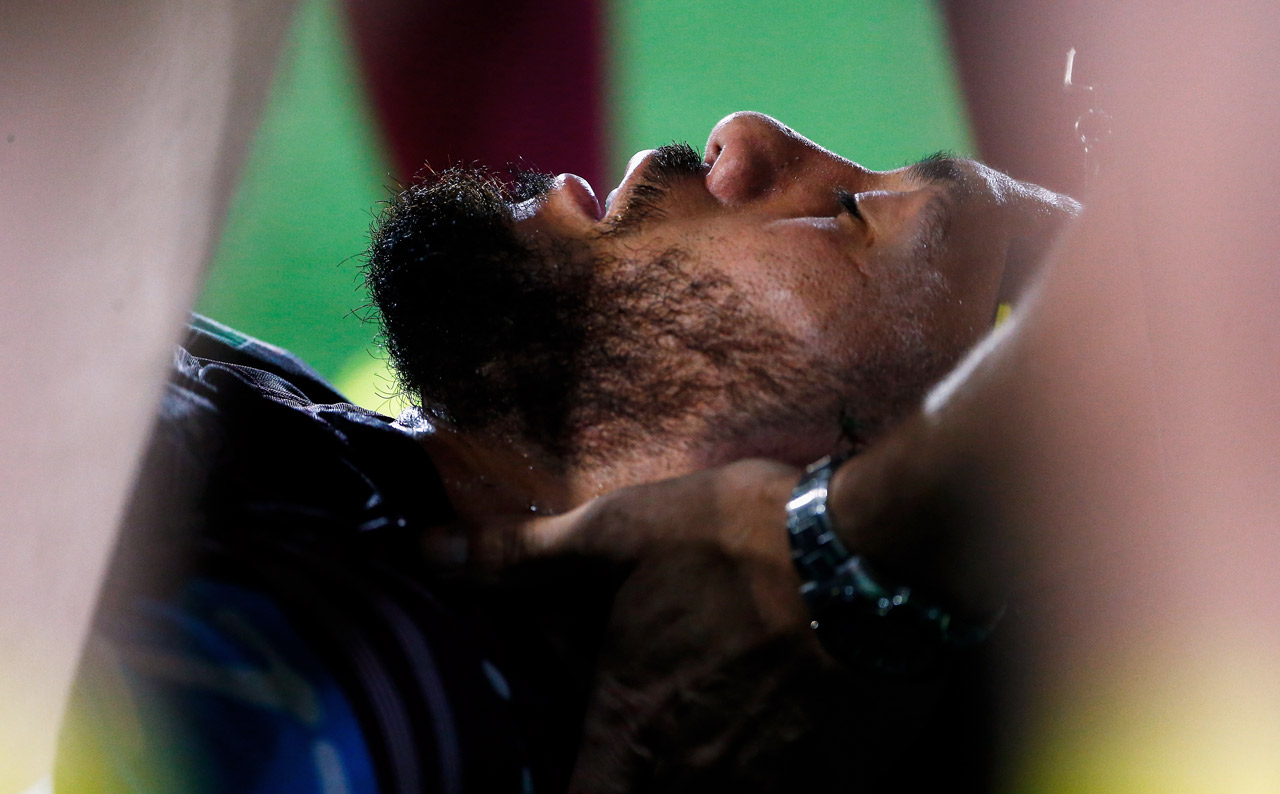 I DIDN'T PLAN ON AN NRL CAREER
I started out at the Toongabbie Tigers when I was 12.
As a kid, I jumped on the Roosters bandwagon after they made all of those grand finals. Manly was off my radar. I didn't hate them but didn't like them either.
Now that I'm based on the northern beaches, I love the hatred that we get.
People have asked how I ended up at Brooky, having started in the Parra juniors. It was a bit of an unusual pathway that led me here. In 2010, I had a mixed season in the Parramatta under 20s and dropped back to play for the Wenty Magpies in Sydney Shield, the Jim Beam (Bundaberg) and NSW Cup. We were preparing for the 2011 season and I was training with Trent Rose, George Rose's younger brother.
Trent liked the way I played but couldn't believe I was only 19. We got talking and Trent told me he knew David Penna, coach of Manly's under 20s team. He asked if I'd be interested in having a trial for the Sea Eagles. I jumped at the chance.
A few days later, I was invited to trial for Manly under 20s against Newtown at Henson Park.
I didn't know a soul at Manly. And I met the coach just a few minutes before the trial kicked off! Somehow, I played OK at fullback in that game.
Dave Penna gave me a chance in the under 20s and, even though Manly ran last that season, I was happy to be there and making my way again. Dave and I became good friends. He was a very good coach. He gave me a chance to play on that stage in my last year of eligibility.
Now that I'm based on the northern beaches, I love the hatred that we get.
When playing in the under 20s for Manly, I'll admit I had no plans of going on to play in the NRL. That wasn't a big dream of mine. I was perfectly happy to just play footy, enjoy myself and chill locally.
But Manly had just won the first grade premiership and Geoff Toovey, the coach at the time, asked me to train with his boys in the 2012 pre-season.
Apparently, I went pretty well and Geoff called me up to be 18th man for his team over the first few rounds. He gave me a crack in round four off the bench against the Dragons. I only came on with three minutes to play and didn't make a run or tackle. The kit didn't need a wash! My first start came the next week, funnily enough against my old club, Parramatta. Things took off from that day.
As a finishing winger, I'm no high flyer. I feel I can be just as effective doing things my own way.
Those guys and heaps of other NRL wingers do the whole jump thing. It's freakish at times; those guys are very athletic getting the ball down the way they do. Amazing.
My method? If I get the ball with any kind of space down that sideline, my mindset and goal is to go right through you; get down as low as I can and plant the ball.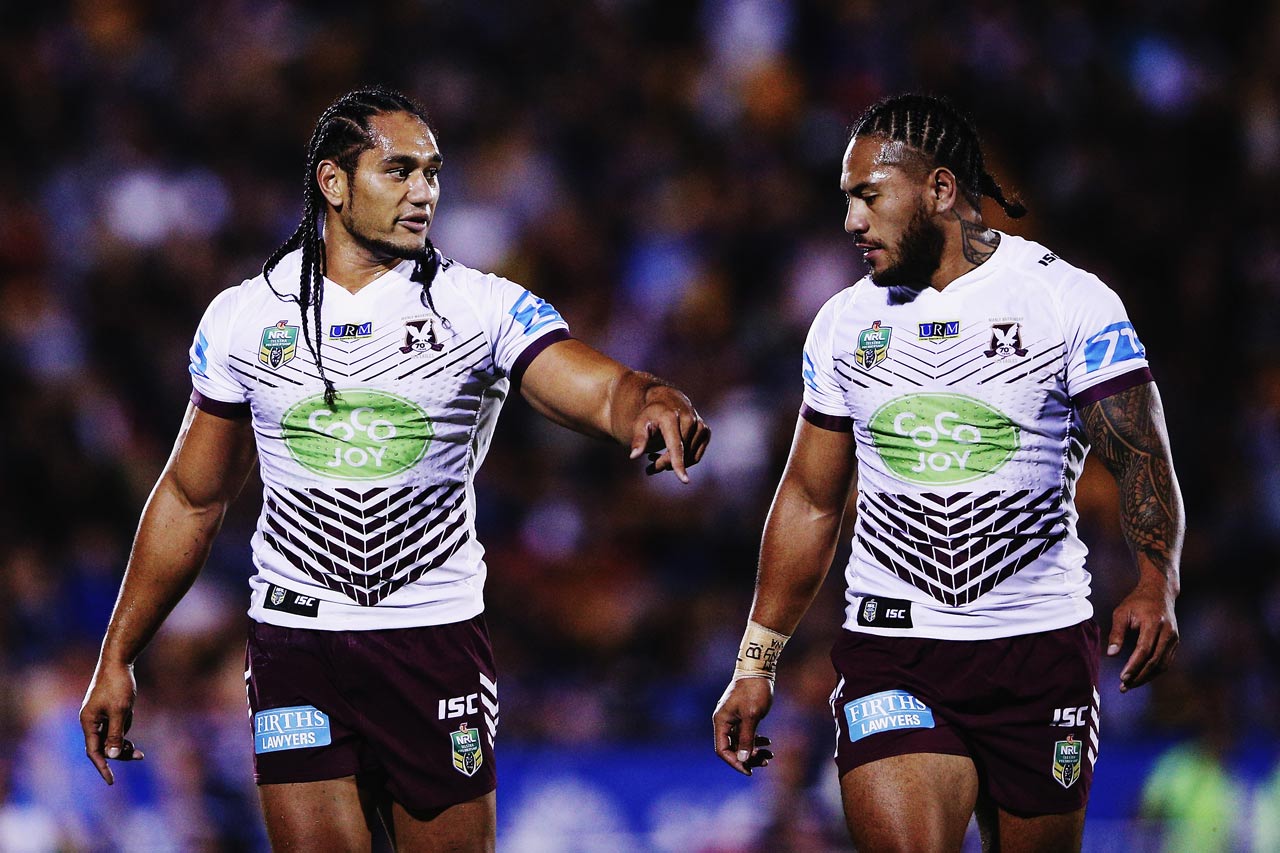 SOMETHING IS BUILDING IN BROOKY
I am really happy to be back playing after missing half of last season with a knee injury. Everything feels good and strong entering 2018.  And the boys generally are off to a pretty positive start.
Beating Parramatta by that record score at Brooky last Sunday was incredible. The day was a scorcher, both teams were feeling it. The boys came charging out of the blocks. It kept rolling on from there.
It was the biggest win I have been a part of in my time with Manly. As the score rose, I kept telling the boys in games like that, the tide usually turns and that we'd have to be ready. Fortunately, it was maroon-and-white for the whole 80.
It gives us lots of confidence as we prepare for Souths this weekend.
When we began 2018, the big question was: Who is going to fill Greeny's shoes?
Blake Green and Daly Cherry-Evans formed a top partnership last year. Young Lachlan Croker came in and has filled that void. He was definitely one of our best against Parra, scoring his first try for the club.
He's lively in attack. I rate him defensively, too. As a service player on my side, I compliment him every week. He's getting better and better. I've got a lot of trust and faith in what Crokes can bring to our team.
More about: Injuries | Jorge Taufua | Manly Sea Eagles | Rugby League World Cup